What a fun week this was!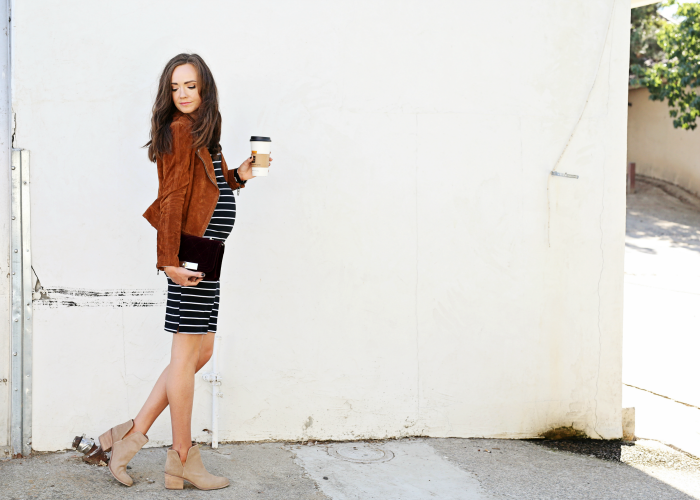 DRESS | JACKET | BOOTS || photo: Tori Wible
I got to play dress up for a fun photoshoot, in which I also got to rock a fake bump. Allllllmost made me miss my own bump… almost. But then I realized I'd probably lose my mind even more if we had another baby right now, soooo… for now, I'll stick with the fake bump. ;)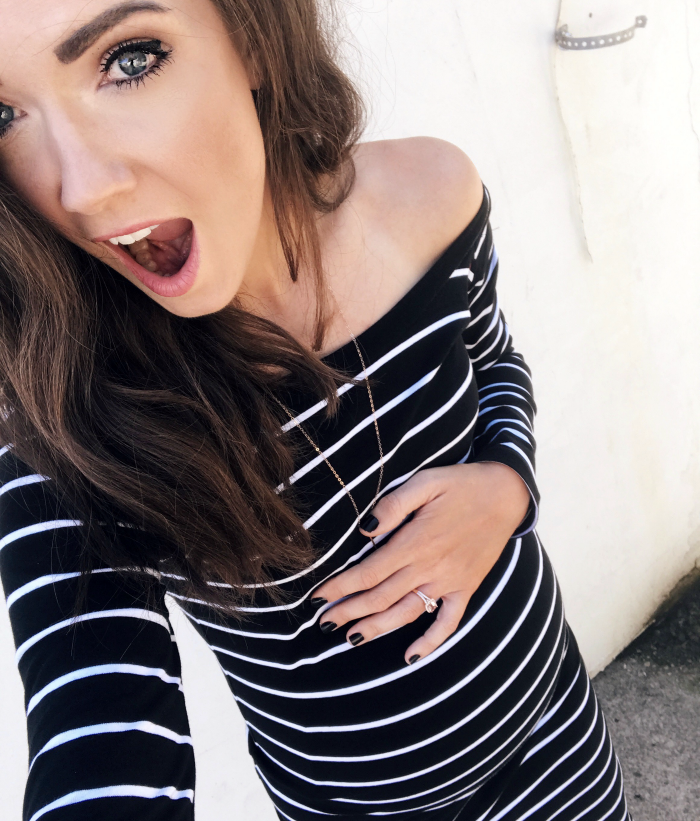 So fun, right? And totes believable, I KNOW.
My girlfriend texted me at 4pm saying to come to dinner with a group of mama friends that night at 6pm. I showed my husband the text and he immediately just said, "GO." He knew I needed that time. Bless him. I got myself a good man, there.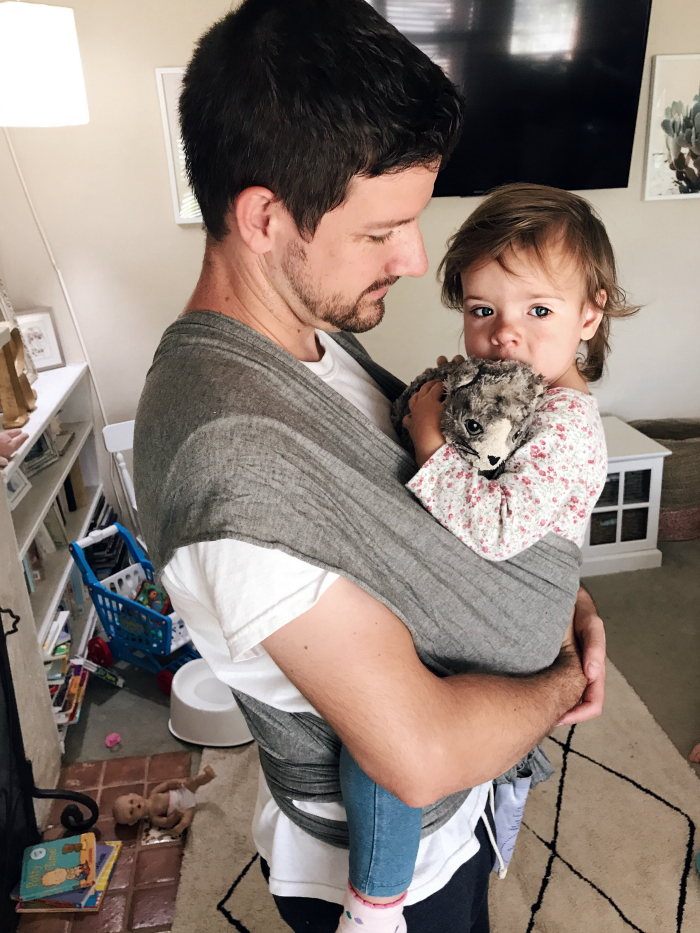 You also know you've got a good man when he's willing to babywear. Is there anything hotter?!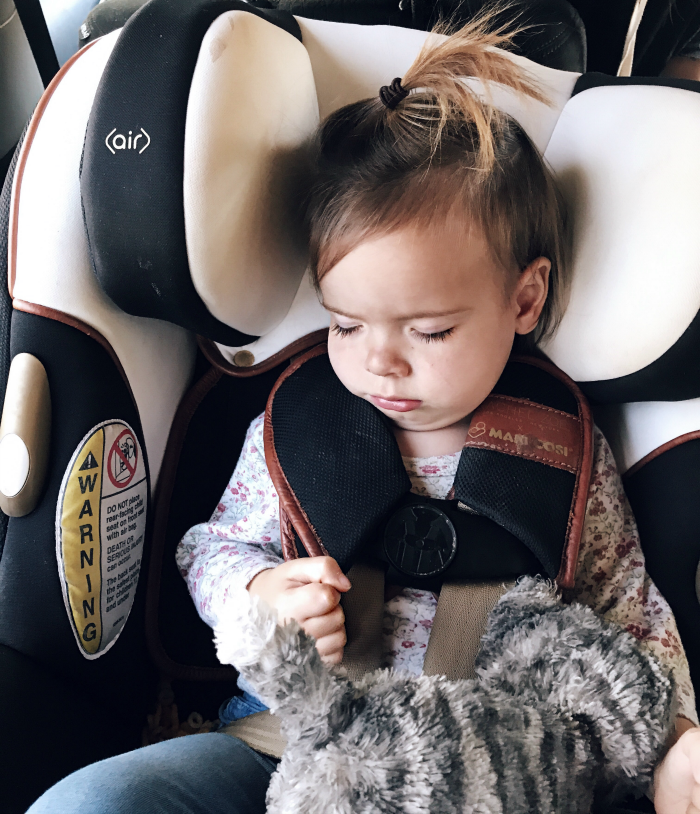 In case you're wondering, teething/fever/runny nose has been in full force all week, poor thing. Lots of fresh air and extra sleep and cuddles have been good for her, though (and for us!) and I'm hoping and praying she's better soon! She is such a trooper through it all, though. Literally the sweetest angel girl, even in pain. (And best car seat ever here!)
Speaking of sleeping babies, Sam fell asleep like this in the middle of coloring lol. I swear, this boy. Sometimes he goes and goes and goes until he can't go no mo', then this happens. Sweet thing.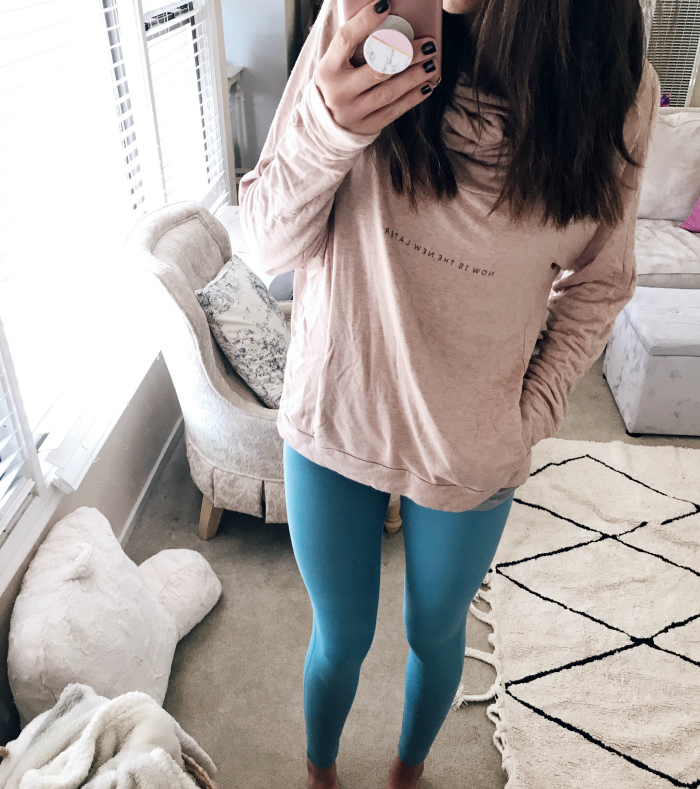 SWEATSHIRT | LEGGINGS
Cutest and coziest sweatshirt courtesy of this month's Wantable box. It says "Now is the new Later." LOVE. They always send the best workout stuff, and I always get a million compliments on them! Great quality, and it's so much fun getting a box of surprise goodies every month! You can try it out for yourself HERE!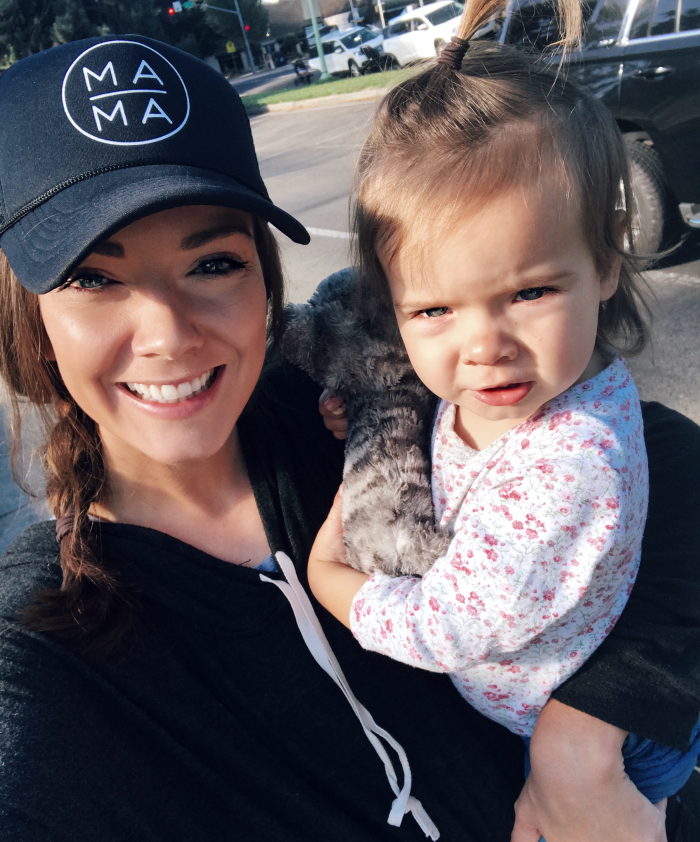 Morning workouts with my girl by my side are the best! :) She gets to eat all of the snacks, I get a good workout in, then we both get to hang with our friends afterward. It's the best. If you're a mama and are looking for community, I highly recommend checking out your local Fit4Mom! New fave hat here!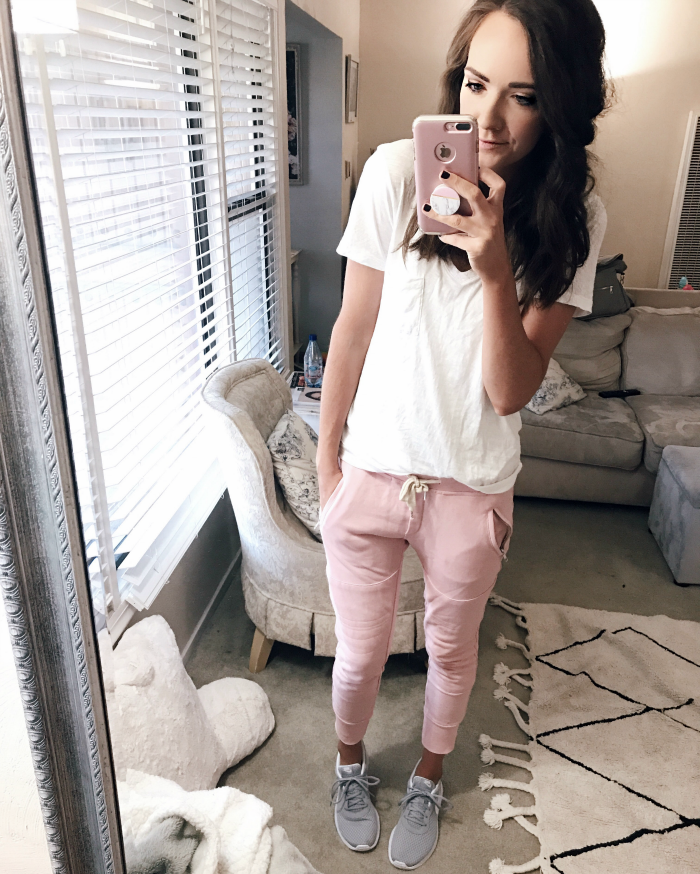 Comfy casual look for a morning of running errands. Obsessed with these joggers! This tee is my favorite ever, and I wear it constantly, and how cute are these sneakers? Super comfortable, too. And just give me all of the grey.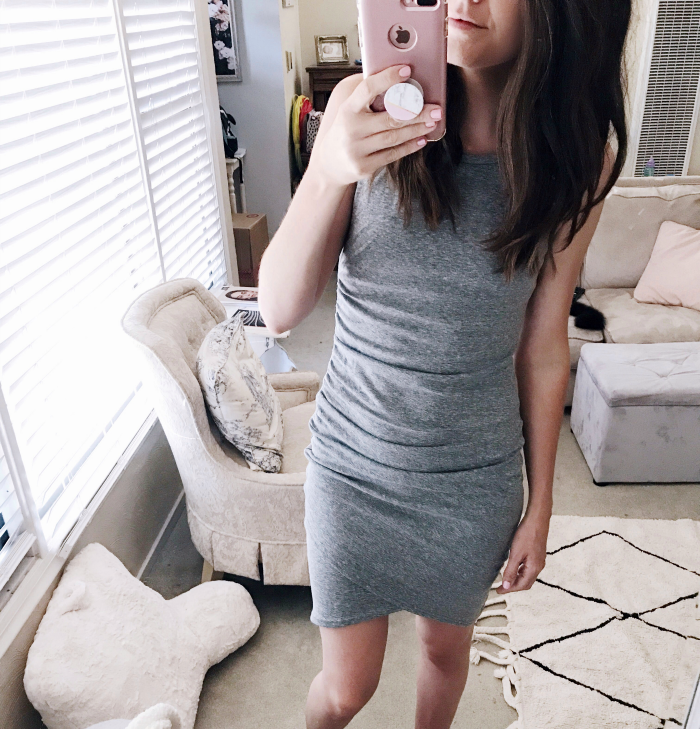 Annnd ending this post with my new favorite dress EVER. There is a reason this dress has almost 800 reviews, it is AMAZING. So flattering, comfortable, perfect length and cut, and comes in a ton of gorgeous colors! This is a closet staple! And perfect for layering in the fall! AND! I'm giving away a $60 Nordstrom gift card so you can buy one for yourself (or whatever you want!) over on my Instagram!! Be sure to enter HERE! :)
This weekend, I have a bridal shower for one of my best friends- I'm in charge of a few of the games and helping set up, my favorite thing ever! I can't wait to sip some champagne and celebrate love! Have the best weekend, friends!
xo