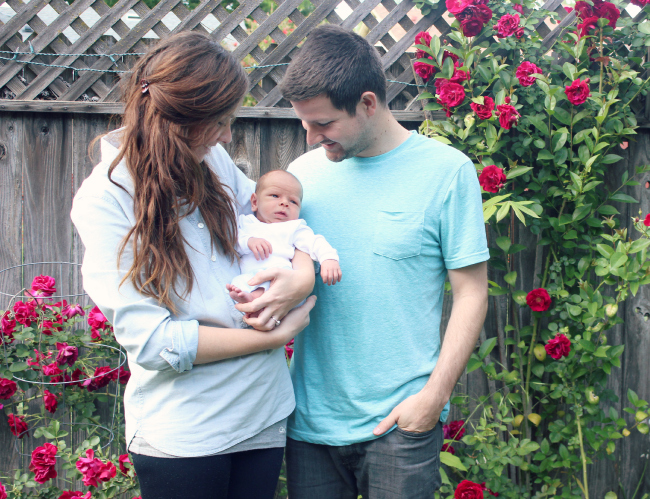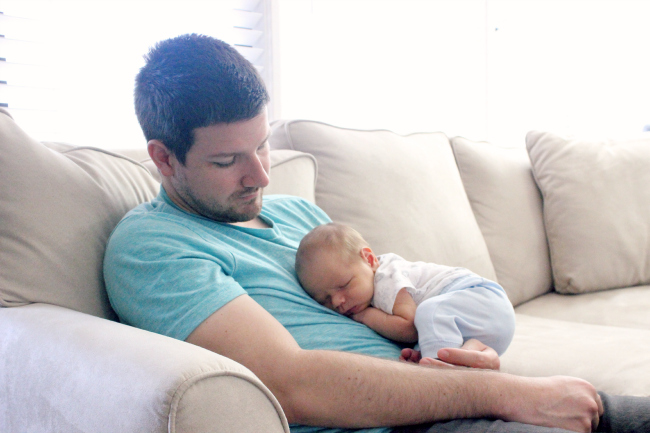 This weekend consisted of naps, naps and more naps. I mean, really. Sleep is hard to come by these days, and so napping has become a necessity. We're still really bad at it, to be perfectly honest. I mean, they say to sleep whenever the baby sleeps, but honestly, how are we supposed to do that?! Look at that face! How are we supposed to do anything but stare at him all day, every day??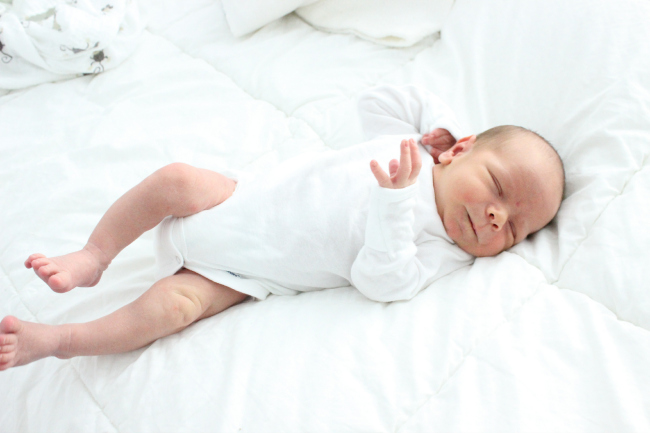 We had a family movie night on Saturday, which was nice. Zack went grocery shopping earlier that day and surprised me with my very favorite sweet- Red Vines! And so we settled down on the couch and watched a movie, while eating licorice and Easter chocolate and snuggling. It was nice. A bit of normalcy in our crazy new lives. But as Zack's dad put it, Sam is our new normal. And I wouldn't have it any other way.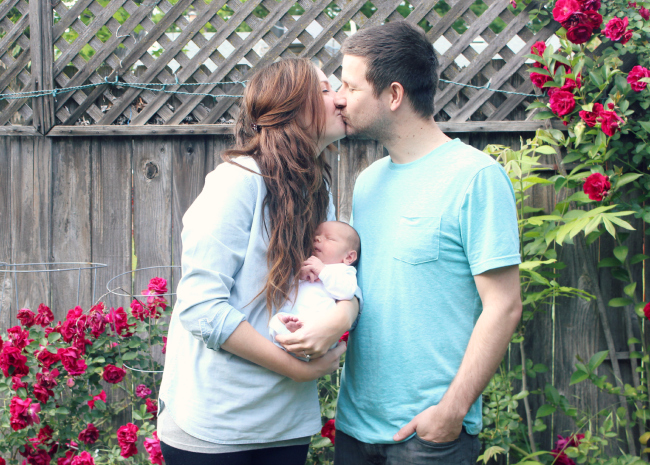 Zack's parents came over yesterday and brought homemade lasagna and brownies. My mom-in-law makes the best lasagna, and it was delicious. Just a word to the wise, if you know anyone with a new baby, bringing them food is the best thing you can do for them. Just sayin'. I never knew that before, because I didn't have a baby. Now? Now I know. Also, while his parents were visiting, we took the opportunity for a few family photos. :) Because, why not?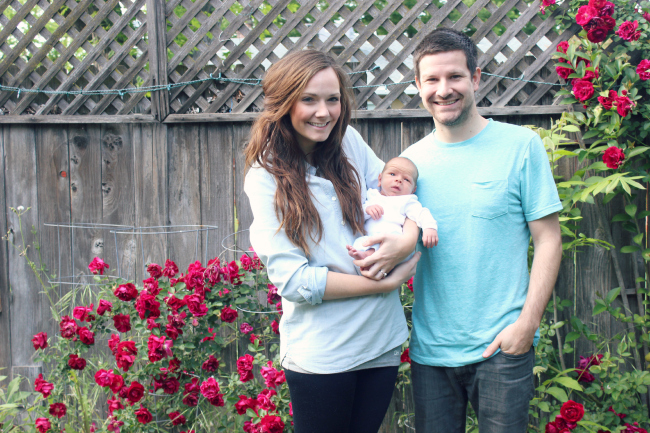 And now it's a new week, and this is the week that I'll be starting to work out again. Just a very minimal amount, and I'll be tweaking it and only doing exercises that are safe and not at all intense, as I know I still have recovering to do and I need to take it easy. I'm listening to my body, as always, and taking it extremely slow, but I'm definitely antsy to get moving again and so starting this week, I am! I'll let you know how it's going, and definitely will write a post about post partum workouts!
How was your weekend?
What's the last movie you watched?
How long did you wait to work out after having a baby?
xo