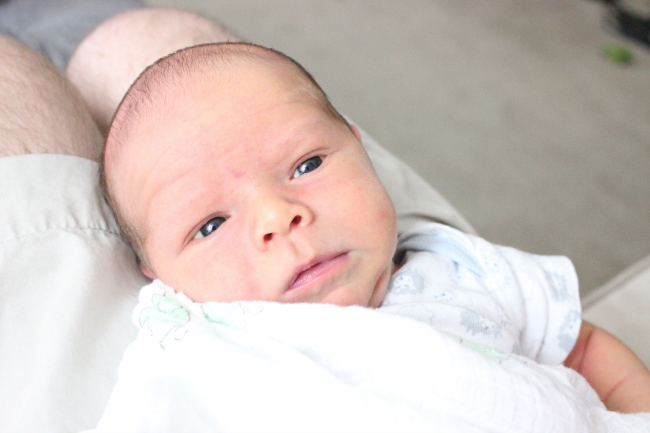 My baby is two weeks today! We've had two weeks of this squishy, yummy, sweet little boy in our home. Part of me can't believe it's already been two weeks, since really it's kind of all a blur. I mean, lack of sleep and the "newborn fog" has kind of made it seem like it's going so slow and so quickly all at once, if that makes sense. I feel so lucky that Sam chose me to be his mama, and I only hope that I can be the best one for him that I can. I'm trying, really really hard. And yes, I've broken down a few times (these hormones mixed with exhaustion and all of the emotions will do that) but thankfully I have a pretty amazing man to keep me grounded and lift me up when I need it. Plus, he tells me I'm pretty when I need to hear it the most, and I like that about him.
Sam is two weeks old and I already know that I want 10 more of him. I mean, he's the cuddliest, sweetest, most adorable little guy and he's mine mine mine. Am I dreaming?!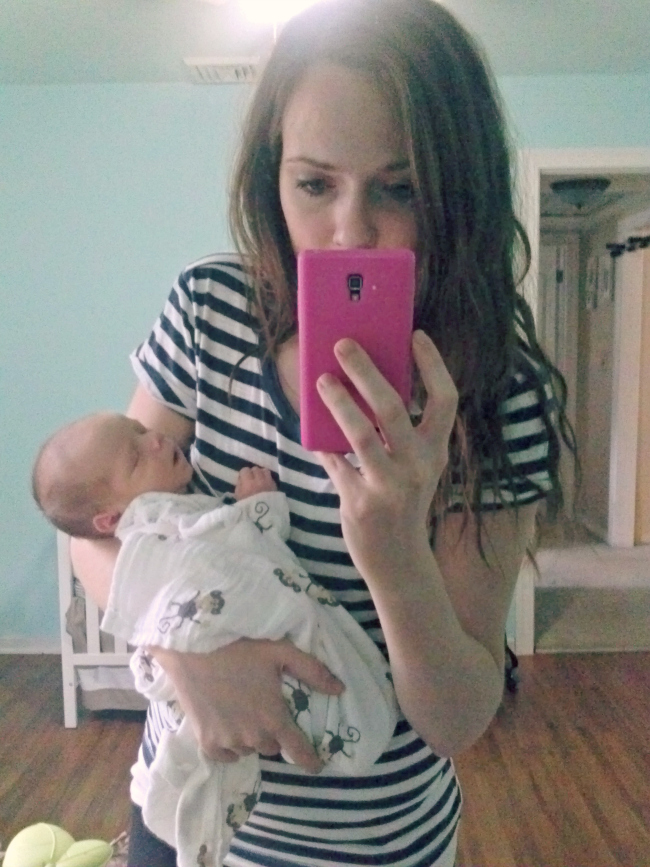 He was fussing yesterday, and I started singing to him. You are my sunshine, my only sunshine, you make me happy when skies are grey… and it calmed him down and he actually fell asleep right there in my arms, while I was singing to him. I cannot even describe how that made me feel, except that I started crying. Because that moment right there? That is something I have only dreamed about, and now it's my reality. My mom would sing to me, and it was my favorite sound in the world, and now here I am singing to my very own baby. And regardless of how it may sound to anyone else or even to myself, to him I hope it's his favorite sound in the world, too.
xo
Read More on Katie Did What