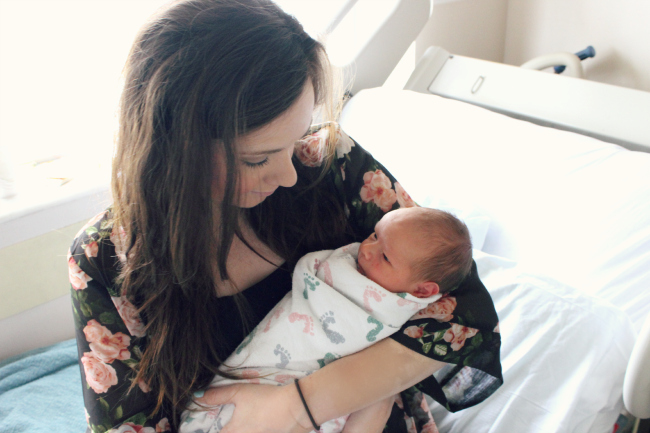 So I thought I'd do a follow-up to my What's in My Hospital Bag post, since I've since been through labor and delivery and made it to the other side, high five! That post was what I packed in my hospital bag, and this post is what I actually used from what I packed in my hospital bag. Since you know. There is a difference. I did so much research, and asked all of you lovely people for advice, as well as all of my instagram friends, and well, I was just overflowing with ideas. Now I'm here to share the things that were actually used during my two day hospital stay post-baby. :) I hope you find this useful, in case you're pregnant right now and are a research machine like I was. ;) Or for future reference!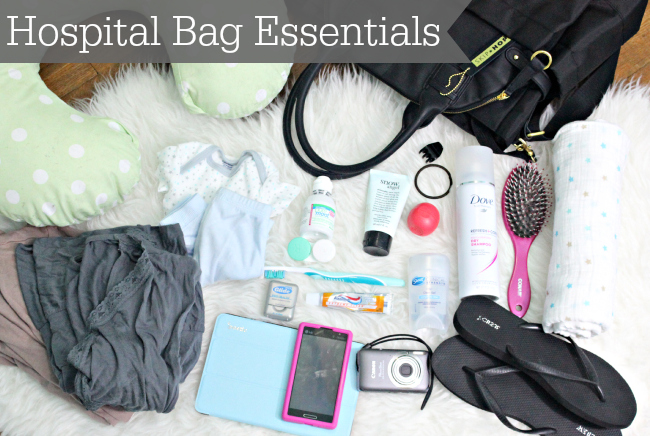 Makeup– because duh there were pictures and I wanted to look and feel as best as I could, considering. ;)
Dry shampoo and hairbrush– again to feel more put-together, and also because I most definitely did not take a shower while in the hospital. This Dove dry shampoo is my current favorite.
Chapstick– I actually had this right by my bed during labor, as my lips got SO dry throughout. I kept asking Zack to give me my chapstick. This is a MUST.
Toothbrush/toothpaste/floss– Obviously.
Deodorant.– Again, obviously.
Hair tie/ clip– I actually was running a fever right after giving birth, and was thus super hot and needed my hair to be up off of my neck and out of my face. A hair tie was a must!
Glasses/contacts– Again, this is kind of a "duh" if you need them. But I did use them, so on this list they must go!
Lotion– my hands got dry and the lotion was very soothing and felt nice in between contractions.
My own clothes– a comfortable nursing nightie and robe (I love Belabumbum for these!), nursing bra (Bravado makes amazing ones), and a comfortable and cute going home outfit.
Flip flops.
Baby's going home outfit.
iPad, cell phone, chargers, and camera!
Boppy pillow– this gets such rave reviews for a good reason. It is amazing. It makes nursing so much more comfortable and easy!
Swaddle blanket– to bring him home in something cute. The hospital of course provided blankets, too, but I wanted one of these amazing Aiden & Anais ones for going home. :)
Makeup Remover Wipes (not pictured)- because washing your face is not the easiest right after labor, these were a lifesaver!
What I didn't use: razor, loofah, body wash, tweezers, nail scissors (I don't even know why that was on there to begin with?), emery board, shampoo and conditioner, socks, slippers.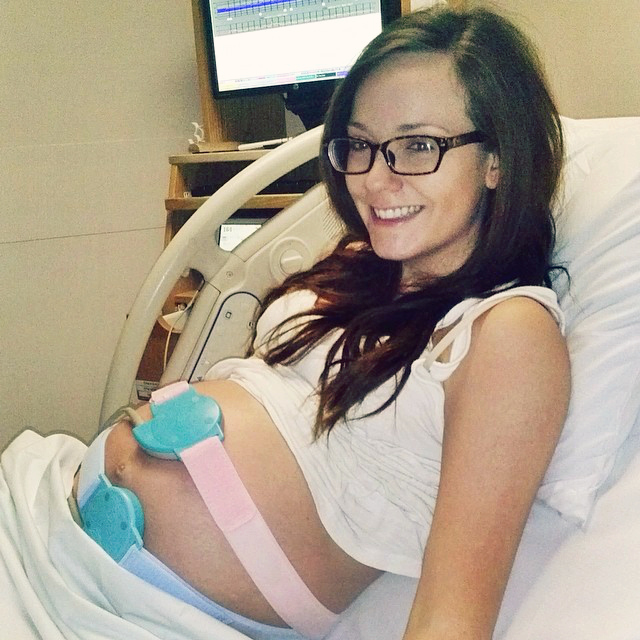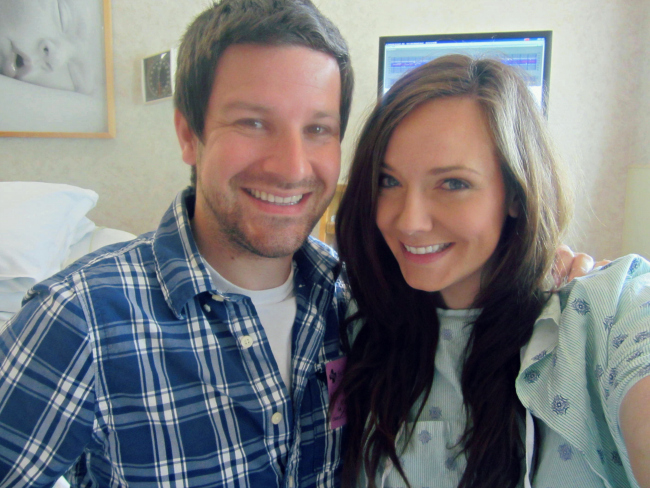 And that's that! There is nothing that I didn't have that I felt I needed, which is a good thing! The hospital had endless snacks that were also delicious and meals, and provided any diapers, wipes, pads and anything else needed for recovery. My hospital stay was very positive and I basically wanted to hug all of the nurses. Can we all just agree that they are amazing and literal angels on earth?! I had planned on bringing some candy for them, but I had Sam 9 days early, and thus hadn't bought it yet! Next time I will definitely be sure to have something to bring to them and have it ahead of time. ;)
xo