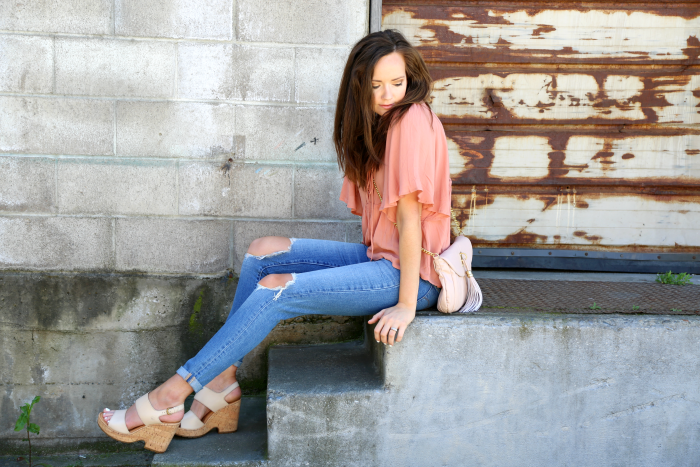 JEANS – Levi's | Similar Bag | similar shoes
I'll say it once, I'll say it a million times: I need my fashion to be cute but also comfortable. I just don't have time for uncomfortable, awkward-fitting things. This is why you'll see me in jeans and a loose top the majority of the time. It's comfortable. It's easy. But it's also cute and stylish. That's pretty much how I'd describe my style, right there. Cute, stylish, comfortable and effortless. Boom. I think this outfit nails that.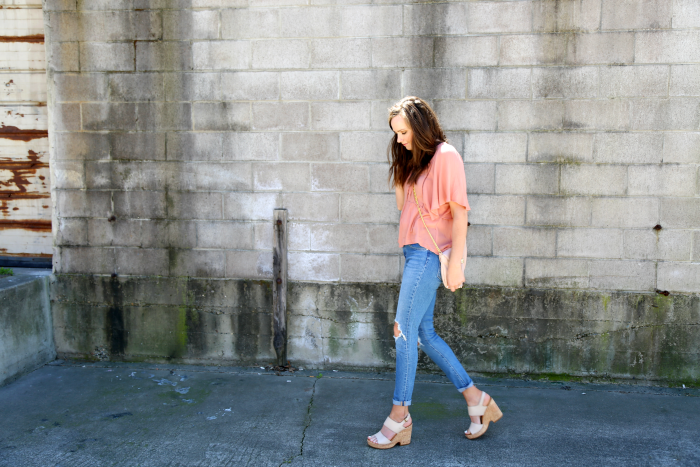 Today, I've teamed up with my friends at Zappos and I'm not even kidding when I say these Born wedges are the most comfortable shoes ever! And shocker, they're heels! Now, 90% of the time I can be found in flats, simply because they are more comfortable (usually) and I am constantly running after my toddler- they just make sense. But these shoes are a GAME CHANGER. They are like walking on marshmallows. Funny analogy, maybe, but I don't care. I'm literally obsessed with them. And I was so surprised when I tried them on and walked around and they were THAT comfortable! Like, how is that even possible with wedges? I don't know, but it is. And they are making me see comfort differently, that's for sure.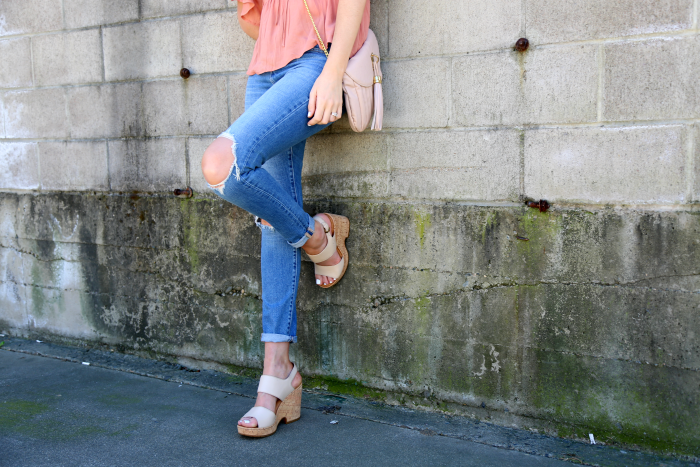 What's even better is that these shoes are so cute and on trend! Give me a neutral shoe or give me death, I say! I am all about the browns/nudes/blacks when it comes to shoes. So obviously I was drawn to the nude color of these wedges.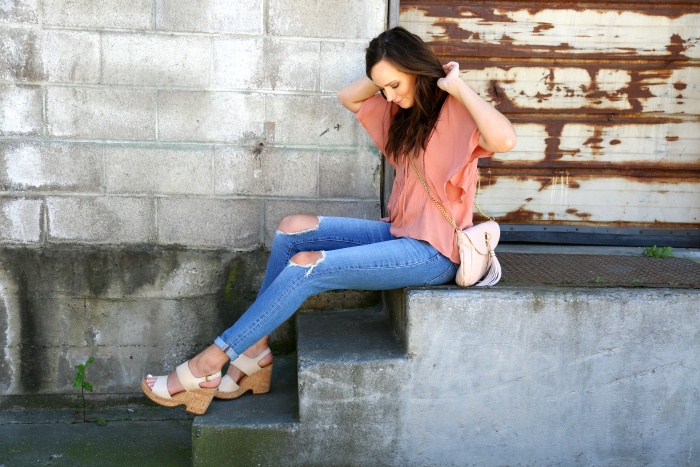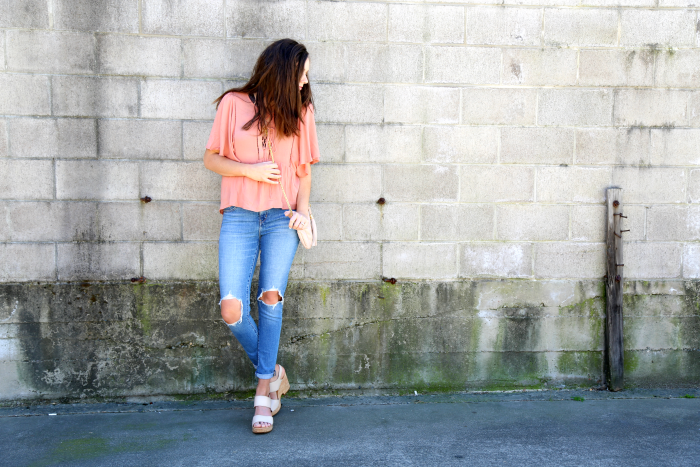 And I got the shoes from none other than Zappos, one of my favorite places to shop for shoes! Their selection is killer, plus they have great customer service and fast, free shipping and return policies (a 365 day return policy, what!). All are a must with online shopping!
What are you favorite shoes?
How would you describe your style?
xo