pants: forever 21 (similar here and here)
shirt: target
shoes: converse (here)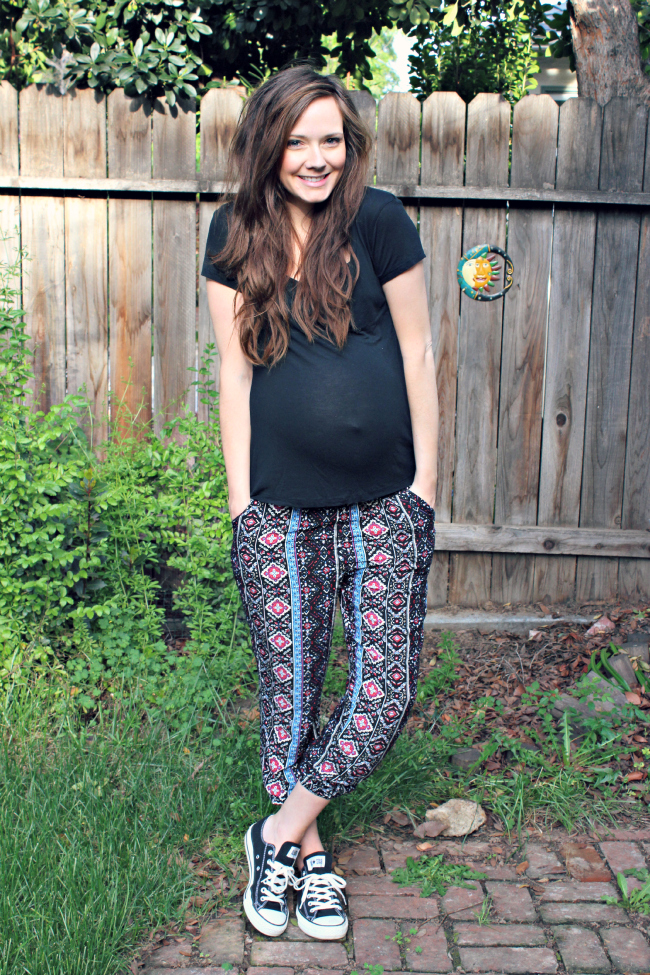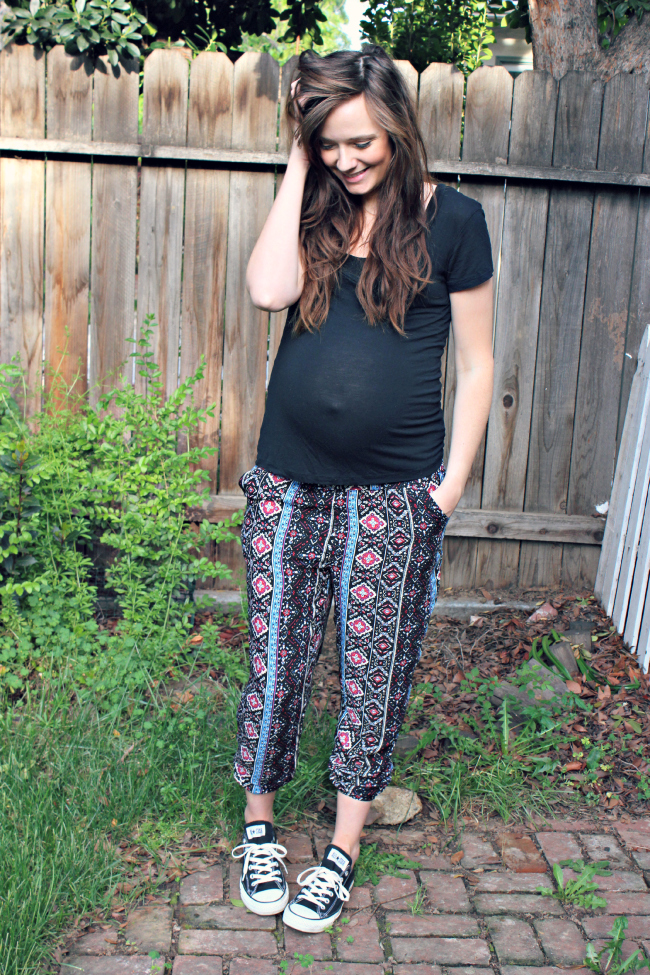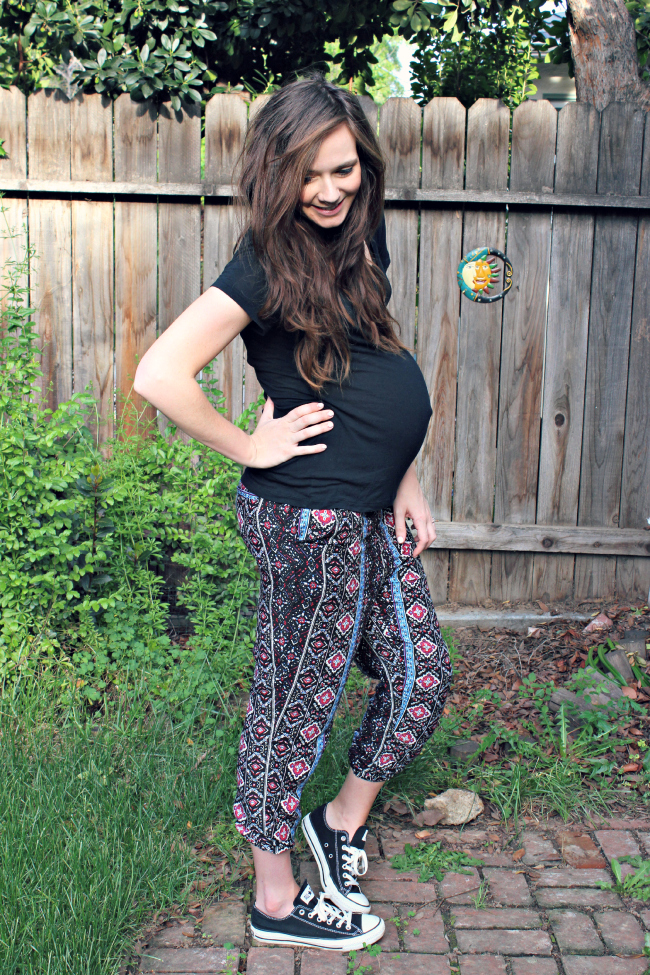 Okay, okay, this is the very last bump outfit post. Kinda sad, no? I mean, I'm happy to be bump-free these days (and especially happy to be able to hold the little "bump" in my arms instead of in my tummy!) but I do miss it just a tad bit. Mostly because it became the perfect little table top for holding my cereal. Did I tell you, my biggest craving during my pregnancy was cereal. Frosted Mini Wheats to be exact. Starting in the 2nd trimester, I was pretty much eating a bowl every single night before bed. SO good. And I would rest the bowl right on that belly of mine. It was great. I also got into the habit of resting my hands on it every time we were relaxing on the couch. I find myself going to put my hands on my belly and then realizing it's not there and being slightly disappointed. But only because it's a nice thing, to have a hand rest at all times.
But really, I'm glad to be able to breathe again, and to roll over in bed easily, and to stand up and sit down with no difficulty, and also lying on my stomach, oh my word. I've always been a side sleeper, but there's something about lying on your stomach after not having been able to for 9 months that just feels absolutely heavenly! Who's with me?!
xo
p.s. I'm working on a post devoted entirely to how I dressed the bump during my pregnancy, and with my personal tips on doing so! Keep checking back for that, sometime later this week. :)