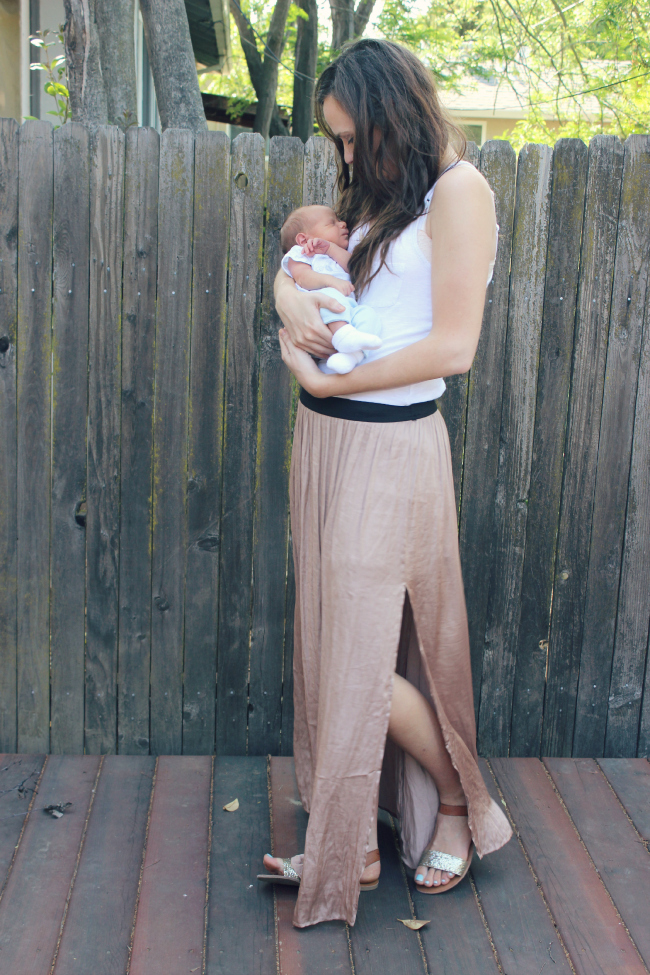 skirt: forever 21 (similar here)
sandals: target (here)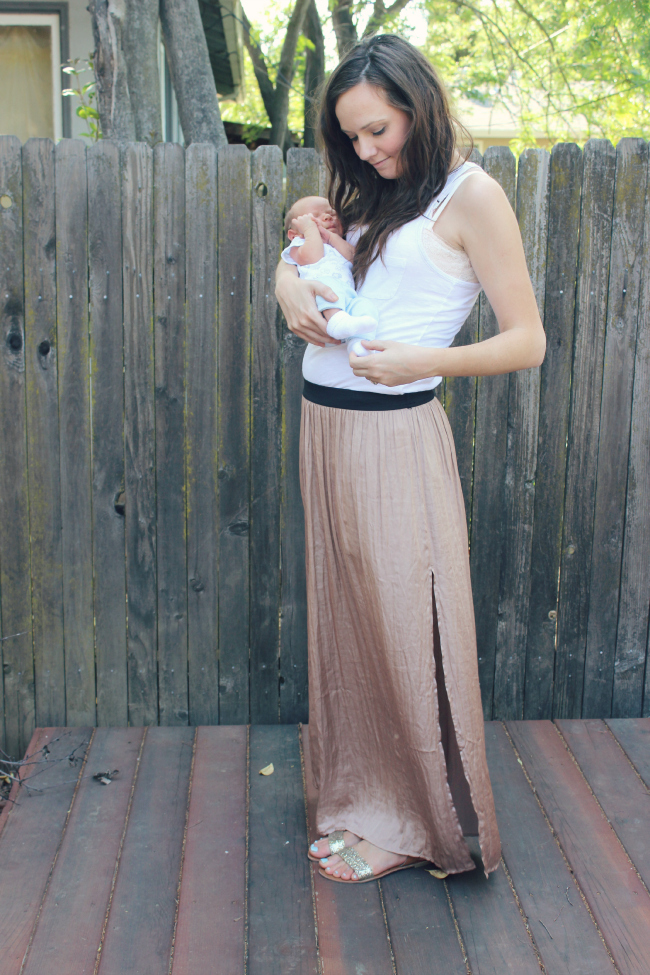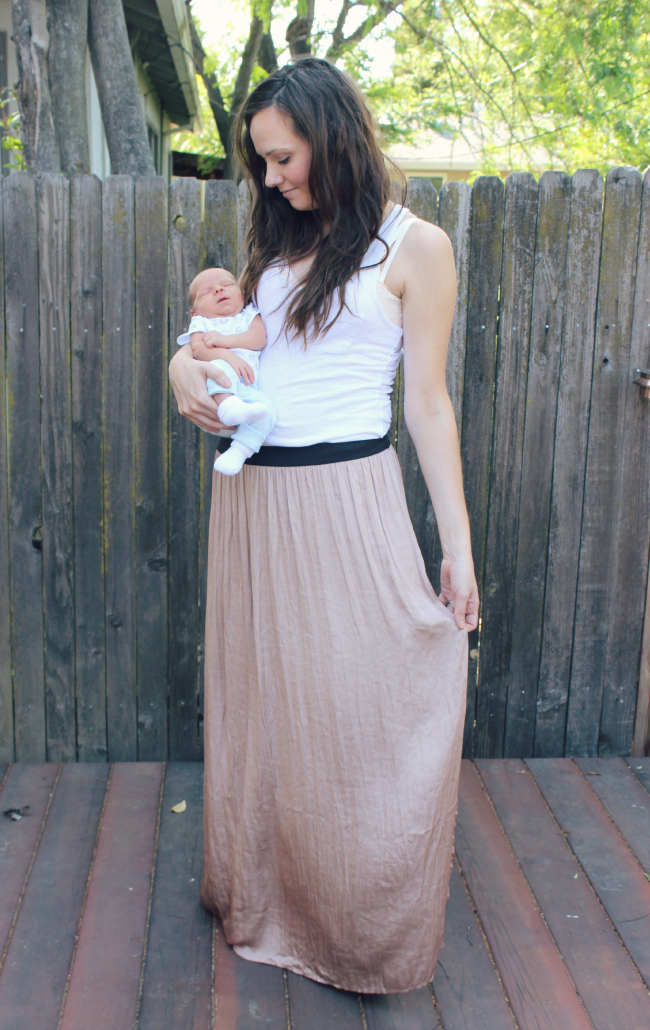 My very first outfit of the day with my little lambie pie in my arms! This is what we wore on Easter, even though we didn't end up going anywhere. It was Sam's due date, but I am pretty relieved I got to hold him in my arms at home instead. Way better, if you ask me.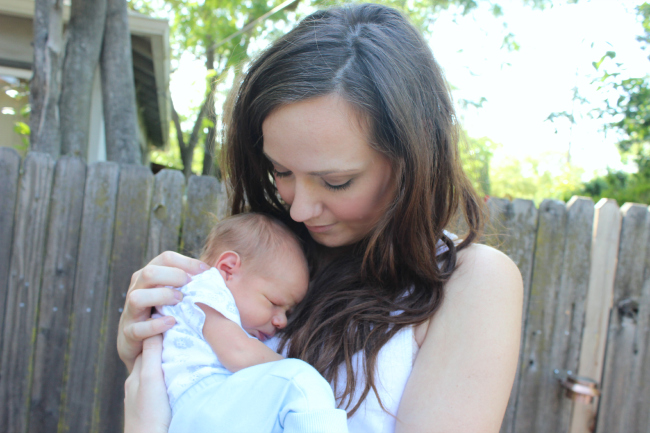 A few things about Sam, for the memory book:
– He makes the cutest little faces. We just sit and stare at him for hours, at his furrowed brow and his little mock smiles, and when he looks like he's almost going to start bursting out crying, but then doesn't.
– He likes to eat. A lot. And thus, mama isn't getting much sleep. But you know what, that's okay. I'd rather stare at him all night anyway. Sleep is for the weak. ;)
– He makes little grunting noises all the time, and it's my favorite sound in the world.
– There is nowhere he'd rather be than asleep on mama or daddy. Seriously. Nowhere. He gets his best sleep there too, but we try to put him in his cradle as much as possible. Although, we kind of prefer him to sleep on us, too. ;)
– His entire body gets so red when he gets frustrated. He's our little tomato.
– He loves touching his face with his hands.
– He is a little love bug and I just want to eat him up.
Life with a newborn is fun, tiring, exhausting, emotional, full of love, frustrating at times, and just the best ever.
xo