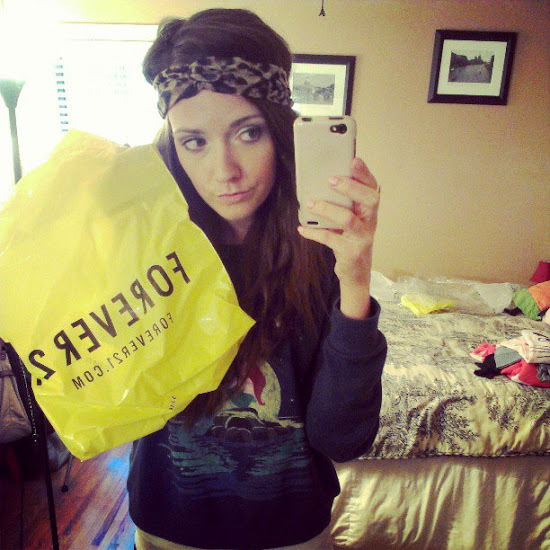 Dear Zack, I'll gladly be your little kumquat. For ever and always.

Dear History Channel, you've really hit the nail on the head. "The Bible" AND "Vikings" are running at the exact same time? It's like they thought, "Hey, what shows could we play that would directly appeal to Katie?" I mean, really. AMAZING. History Channel is where it's at right now, you guys.
Dear The Voice, I'm really enjoying you, as cheesy as the silly little turning chairs are. Usher is the best addition to anything, ever. Just, yes. Thank you for that. Also, Shakira. These hips don't lie.
Dear Phillip Phillips, I cannot get enough of your song "Gone, Gone, Gone." Just ask Zack. It's kind of ridiculous how many times in a day I listen to it. I'm sorry, but really I'm not all that sorry, because it is just too good. I'll love you long after you're gone, gone, gone.
Dear weather forecast, it's suppposed to rain on Easter? Really? Today, the high is a glorious 80 degrees and it's supposed to RAIN on Easter?! Ah, well, I suppose it's fitting for this year.
Dear friends, try not to make too much fun of me, okay? ;) Here it is: my spring shopping spree haul! Thanks so much for watching, and if you want me to do any other videos, let me know in the comments! I'm open to any fun ideas. I kind of enjoy them, and hope to become less awkward in them haha. (Also, the second half is somewhat out of focus, which is really annoying to me, too, but I don't know how to fix it? I'm new at this video thing, okay.)
-What I bought-
Forever 21:
High-Low Bow Dress
Chiffon Maxi Skirt
Star Sweater
Leopard Headwrap
Drawstring PJ Pants
Hogwarts Pullover (sold out boooo!!)
Sleeveless Tie-Hem Top
Cat Sweater
Brandy Melville:
Gold cross bracelet
Lyla Ballerina tank
I Love You to the Moon and Back Tank
Bettina Hoodie
Maxine skirt
xo