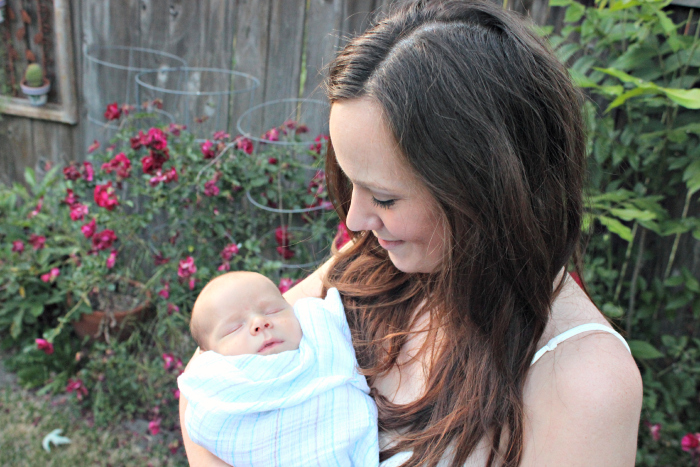 Yesterday was a doctor day in our household. Sam had an appointment in the morning, and I had one in the afternoon. We were exhausted after a rough sleep night, but we miraculously made it to both on time and with a mellow baby! Score! Sam's was an important one- they did some x rays to make sure his kidney was all good (while pregnant, an ultrasound showed some swelling on one) and it's completely cleared up! We've got ourselves a perfectly healthy baby boy! :) Mine was my "6 week" postpartum check up" but at 4 1/2 weeks instead, because that's just how it worked out schedule-wise. We brought Sam, because my doctor had me promise that we would when he was born. I'm a-okay and all healed, and she gave me the green light to start working out again! Her exact words were "you can do anything!" That's what I wanted to hear!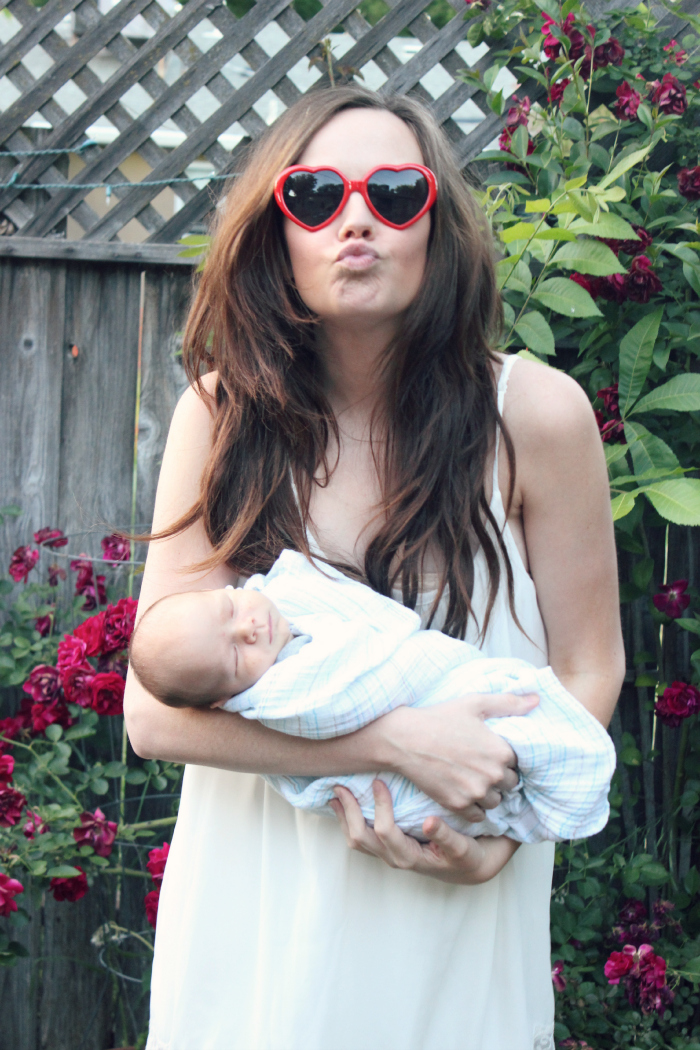 sunglasses: c/o oasap (here)
So. With that said, I will be starting the Tone It Up Bikini Series today! And I couldn't be more excited and ready to get back into working out. I'll still start slow and listen to my body, as I always do, but I am just soooo glad to know that I can work out without being nervous about injuring myself. So yay. I'm excited. Anybody else doing the Bikini Series, too?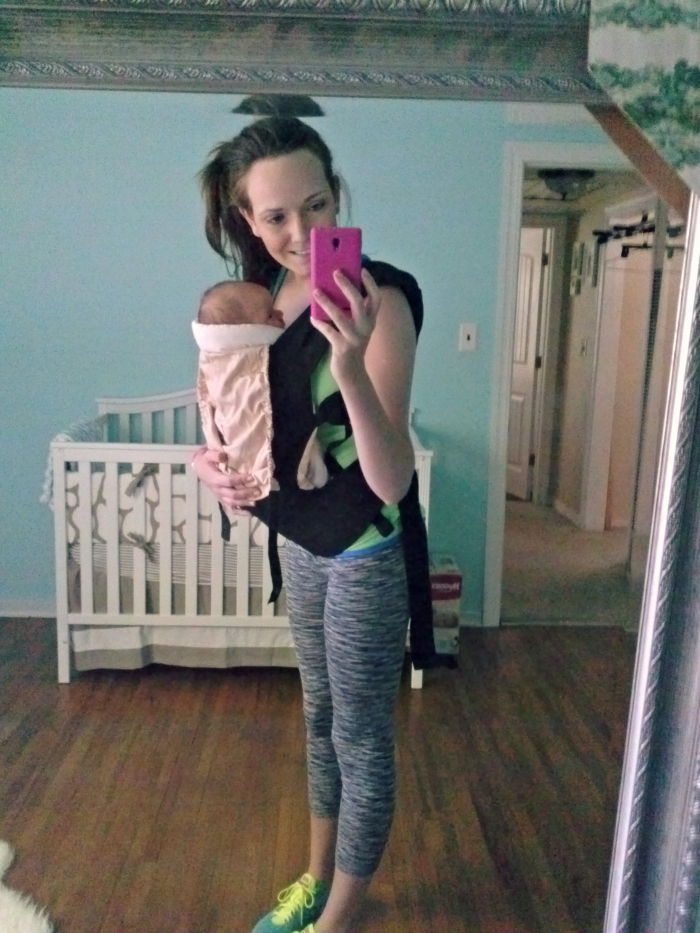 leggings: forever 21
shoes: nike
Today is another day where Zack is at work and it's just me the Sam Sam. He is currently right next to me in his little bouncer, happy as a clam. :) I took him on a walk the other day in his carrier (we have the Ergobaby with infant insert and love it!) and I plan on doing that again today as well. It's fun going on little mama/baby walks around the neighborhood. Plus, I mean, we can't let cabin fever set in. That's no joke.
And then there's also this. Our family Mother's Day selfie: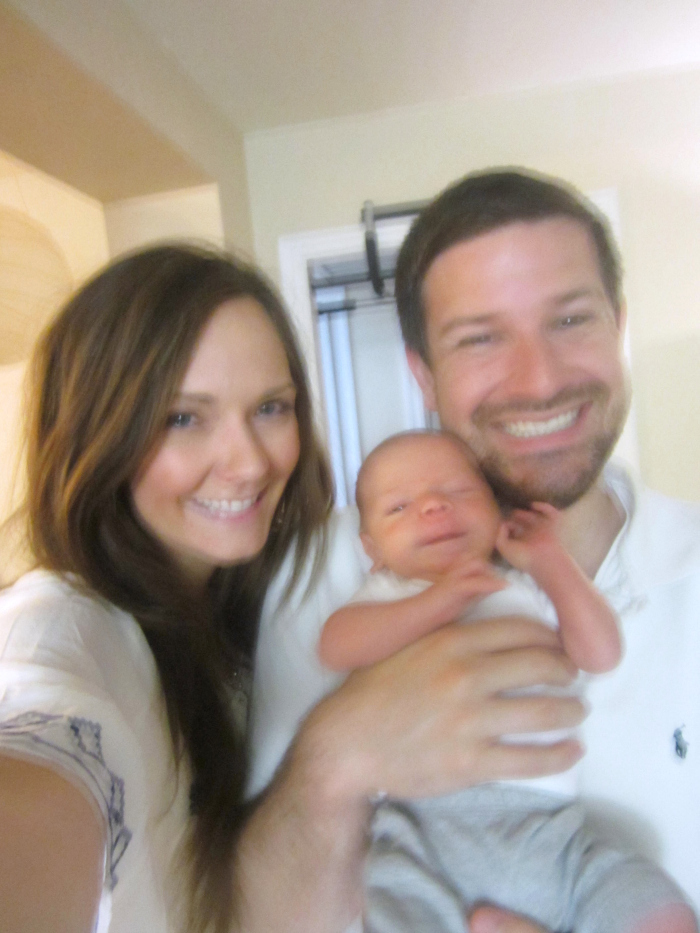 Nailed it.
xo
p.s. I am working on Sam's birth story, and it'll be up next week! Better late than never, right? I've been a little busy. ;)