This post sponsored by Target. Opinions are my own.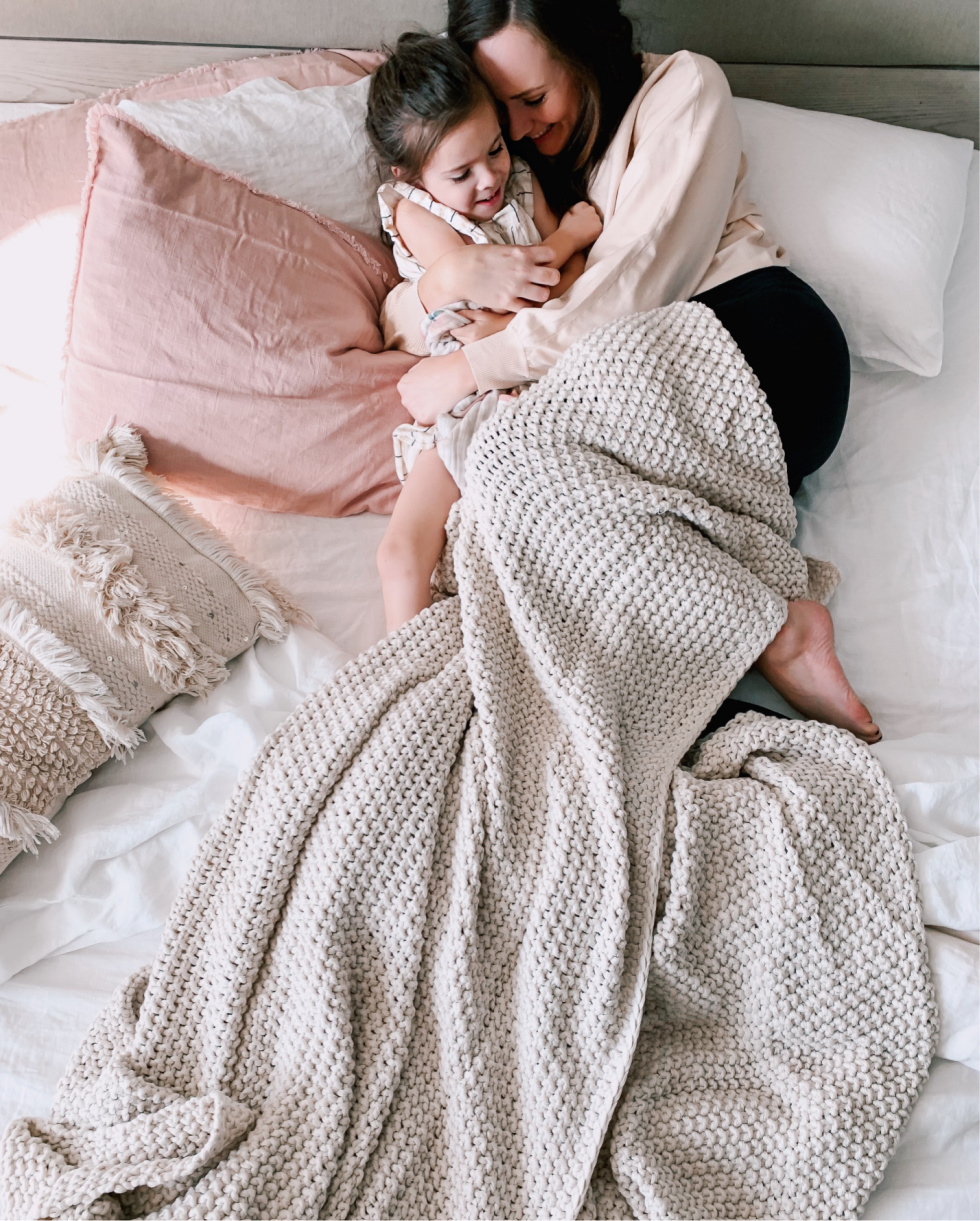 I don't know about you, but sleep is wayyyyyy high up there on my "necessities" list. I can go without some things in life, but sleep is absolutely not one of them. And high quality, actual good sleep? It's crucial to my general well-being and happiness. Now that we're out of the newborn fog (3 times over!) and have three little ones that sleep through the night (say what!!! Please tell me I didn't just jinx myself lol), I am allowed to value my sleep once again, and focus on ways to make it just that much better.
And every mama said A-MEN.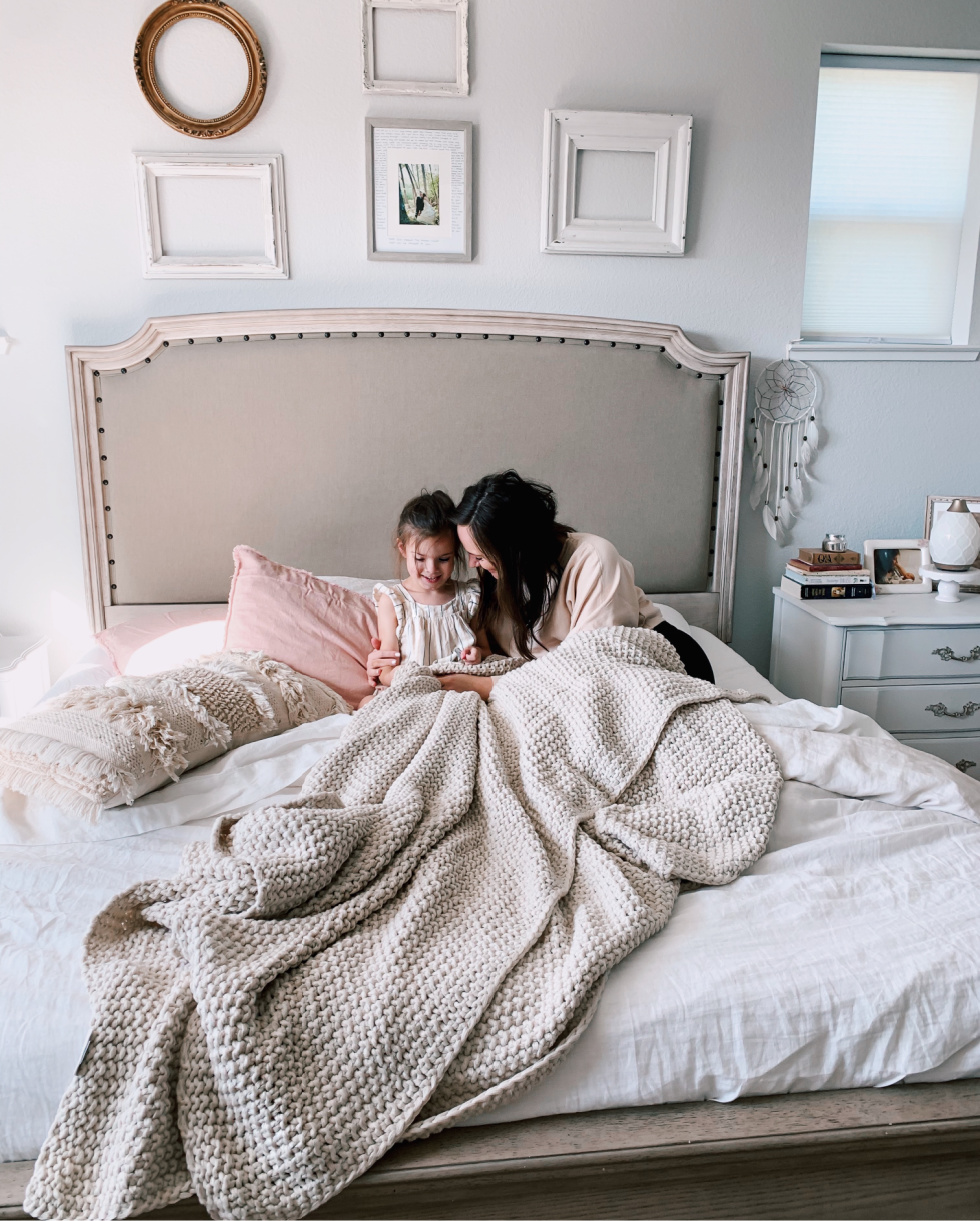 A few things I've incorporated into my nighttime routine that help me sleep soundly:
1. Shower at night. I have always done this. For me, it helps me wind down and relax before bed.
2. Read a chapter before bed. I tryyyyyy (emphasis on the word "try") to not have my phone be the last thing I look at before bed. Limiting screen time is so helpful for a restful night! So, reading it is!
3. Essential oils. I love to diffuse lavender and cedarwood. It sets the scene and creates the most peaceful atmosphere! Plus, those oils support a good night's sleep!
4. Make our bed an oasis. It is literally like sleeping on a cloud, and I always make sure our bed is the comfiest, coziest spot it can possibly be. Nothing better than crawling (collapsing?) into bed at the end of the day and being so cozy and just allowing yourself to be enveloped in your sheets and pillows and blankets. SIGH. Can you tell I am quite passionate about this?! Which is why I need to share our new bed situation with you, my friends. I can't keep this to myself. We got some new LINEN SHEETS (because we're bougie, of course) and I've never slept in linen sheets before (only our duvet cover, which I love) and it is NEXT LEVEL. They're Casaluna from Target and they are heaven. In sheet form. I kid you not. Sooooo good!!! So make it cozy and drift off to Dreamland.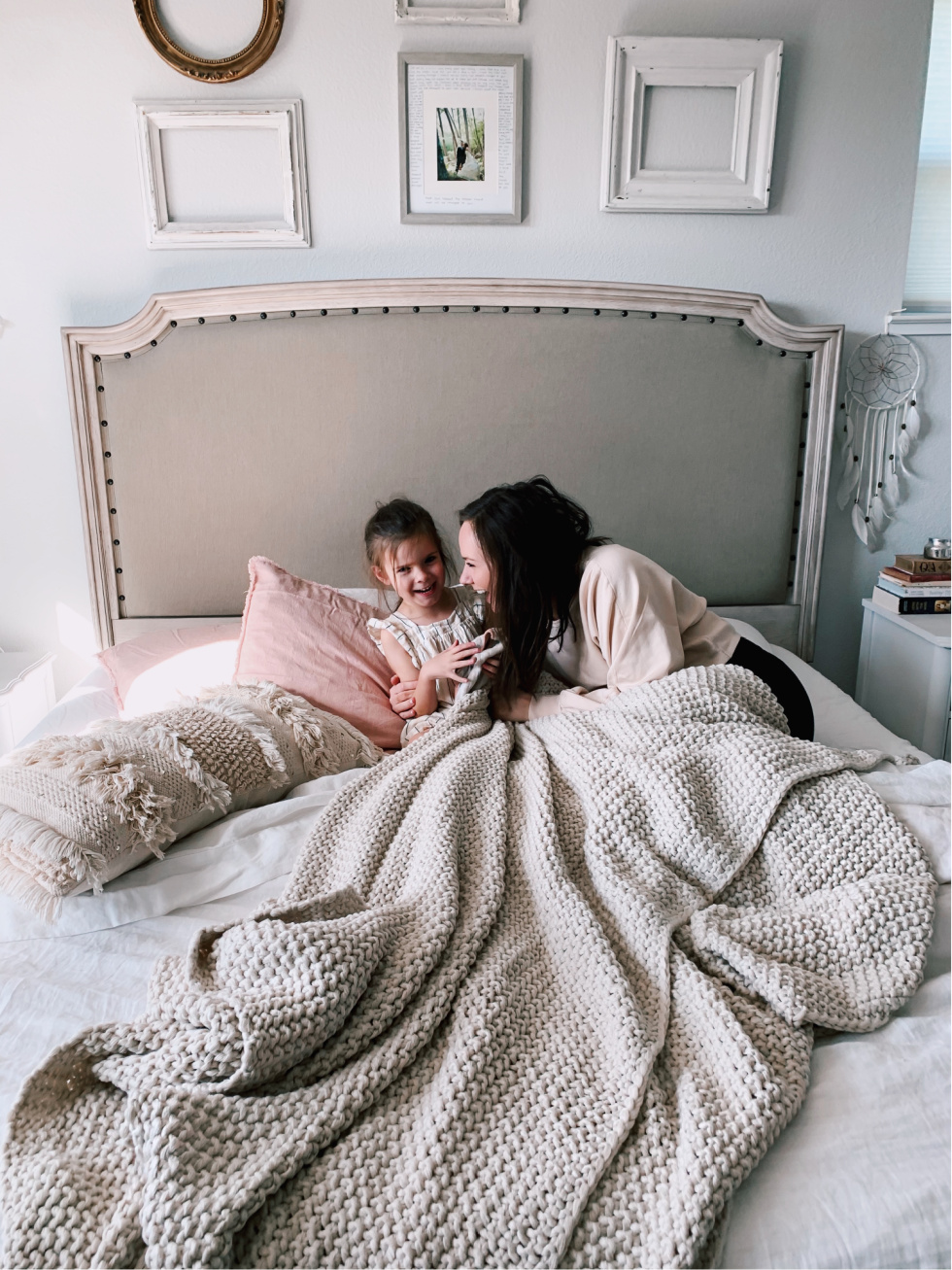 I am seriously sooooo happy I discovered the Casaluna line (exclusively at Target!). Guys, everything I got (linen sheets, pillow cases, blankets) are just like heaven. They are the upmost quality and organic, but at a great price point! I mean, hi, Target never ever steers me wrong! Plus, there are so many products to choose from, with Bedding, Bedding Essentials, Bath, and Fragrance! I grabbed two blankets, and they are amazing! The chunky knit one is super cute and ridiculously soft and will be featured in many a holiday photo shoot (lol) and the knit bed blanket is just so soft and cozy and I will be sleeping with it and snuggling up by the fire and watching Christmas movies every night in the very near future. Can you envision it?! It's going to be amazing. ;)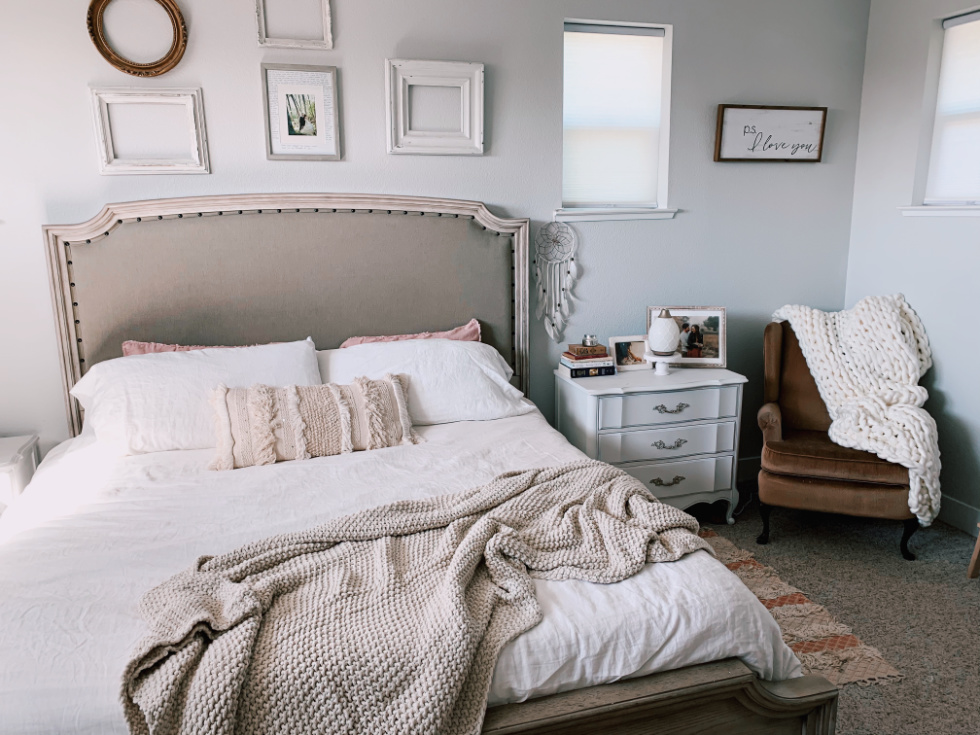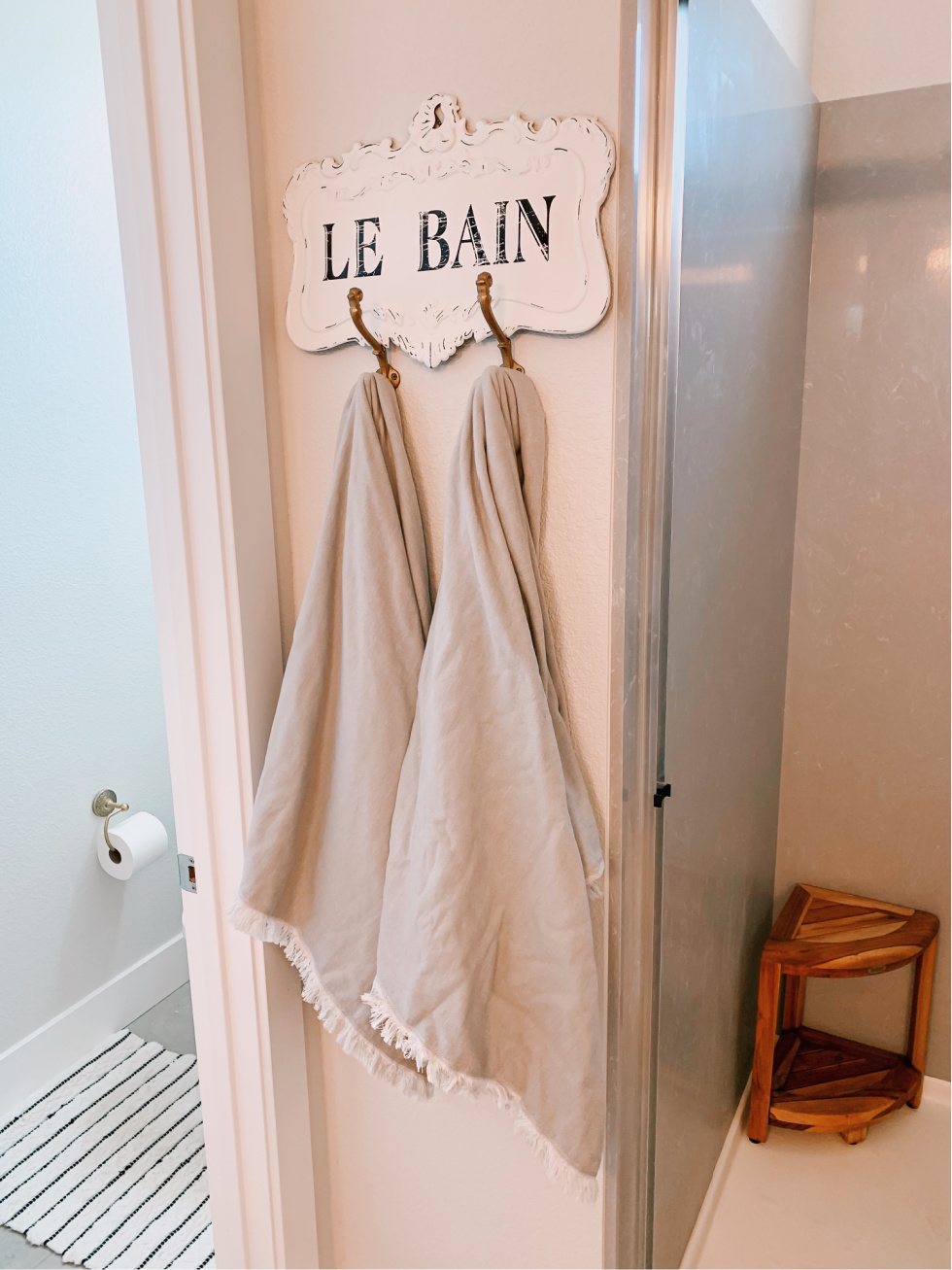 Had to throw in this picture of our bath towels, too, because they are SO gorgeous! I love the fringe. The color is beautiful. AND they are soooo soft AND absorbent. 10/10 recommend. I also grabbed the hand towels, and this bath rug (so plush).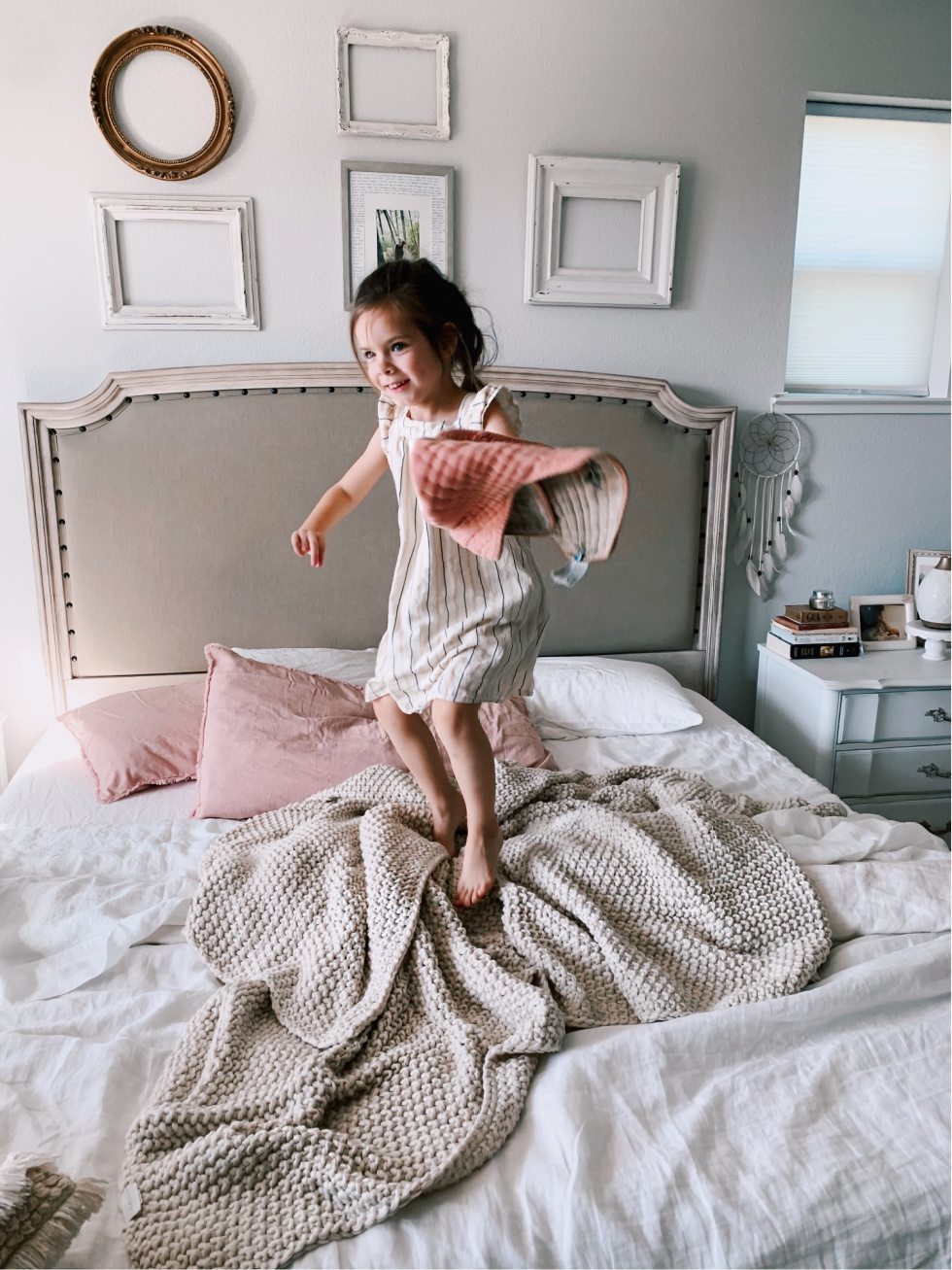 Oh, darling, don't you ever grow up.
SHOP THE POST:

xo
Read More on Katie Did What