Here's another Zack Special: his homemade minestrone soup. So simple, so delicious, healthy and a huge hit for the entire family! Even our picky eaters devoured this one! It's a keeper, and so good for a cold night!
Homemade Minestrone Soup
Ingredients:
– 1 cup dry noodles (we use ditalini)
– 1 Cup Carrots, chopped
– 1 Cup Celery, chopped
– 1/2 Cup Onions, chopped
– 4 cups broth (we use chicken or vegetable)
– 1 Tbsp oregano
– 1/2 Tbsp basil
– Pinch of salt
– 1/8 tsp garlic powder
– 1 cup marinara sauce (or plain tomato sauce if you don't have marinara, add another pinch of oregano and basil in this case)
– 1 can of chickpeas
– 1 can kidney beans
– 1 can green beans
1. Cook noodles separately, following instructions on box.
2. Sauté carrots, celery and onions.
3. Sometimes we add chopped zucchini and yellow squash as well, after the carrots, celery and onions have been sautéing for about 3 minutes.
4. Add about 4 cups of broth. Bring to a boil.
5. Season with oregano, basil, pinch of salt and garlic powder.
6. Add about 1 cup (depending on how much you like) of marinara sauce. Bring to a boil.
7. Add chickpeas, kidney beans, green beans. Cook 5 more minutes.
8. Add the noodles. Stir in and cook for about 1 minute.
9. Serve hot and enjoy! (Optional: Garnish with halved cherry or grape tomatoes and fresh basil).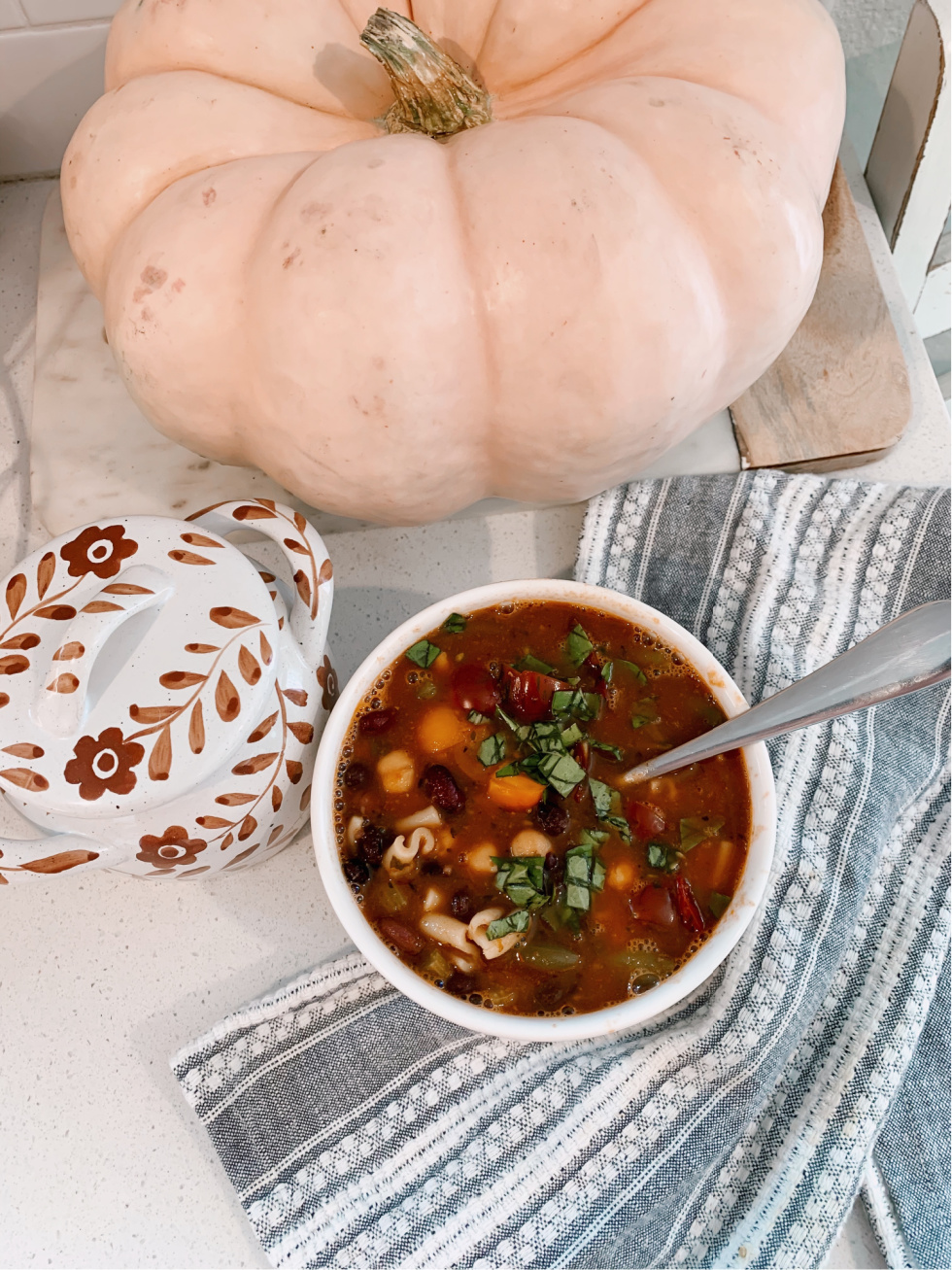 Let us know if you make this!!! Tag me on social or leave a comment here! :)
xo
Read More on Katie Did What