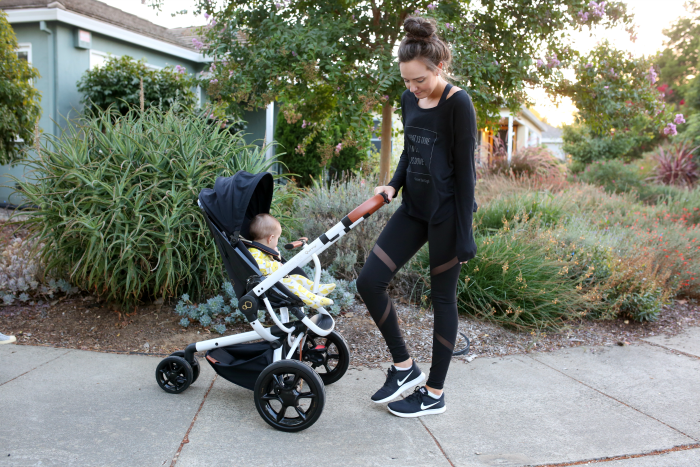 stroller c/o | top | leggings | shoes
YOU GUYS.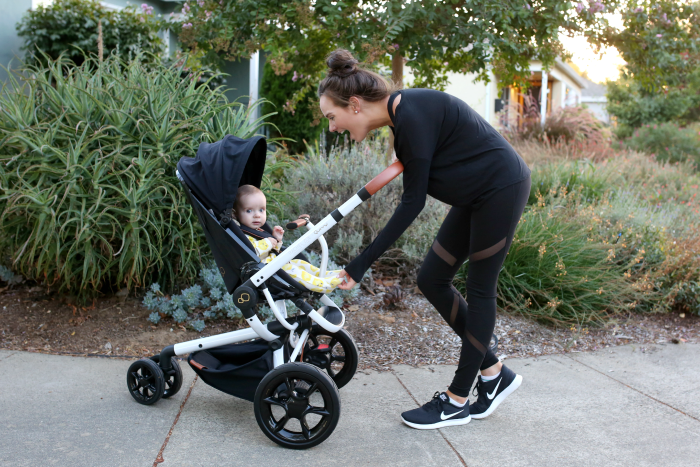 You guys, you guuuuuuys. LOOK at this stroller. Look at it! Is it not the most beautiful one you've ever seen?! I'm literally obsessed. It's the new Rachel Zoe x Quinny line, and of courrrrrse it's beautiful because, hi, Rachel Zoe! Did any of you ever watch her reality tv show, way back when, the Rachel Zoe Project? I loved that show, and I loved Rachel even more. So naturally, when I heard about Quinny teaming up with her to create this gorgeous designer collab collection, I was eager to see it! And it does not disappoint!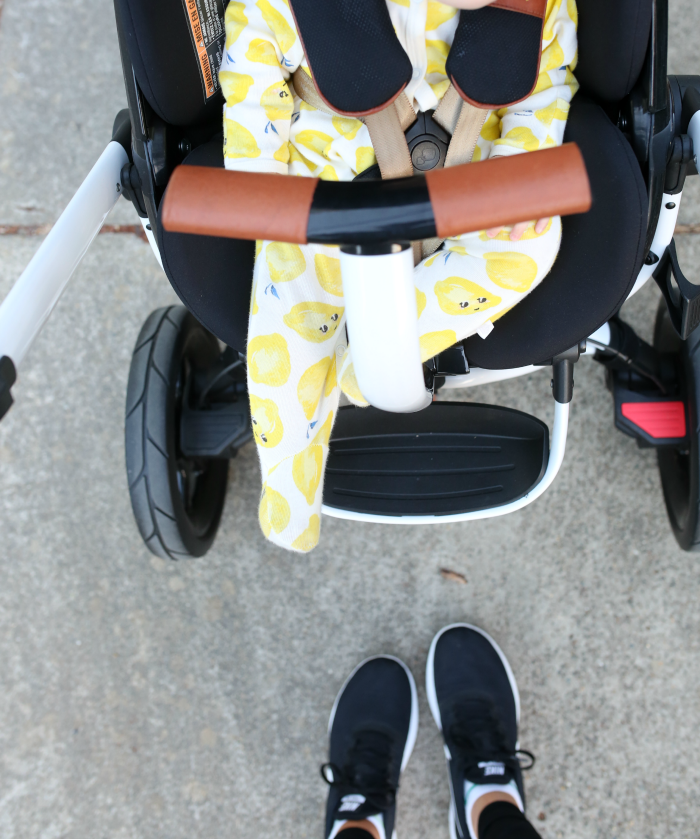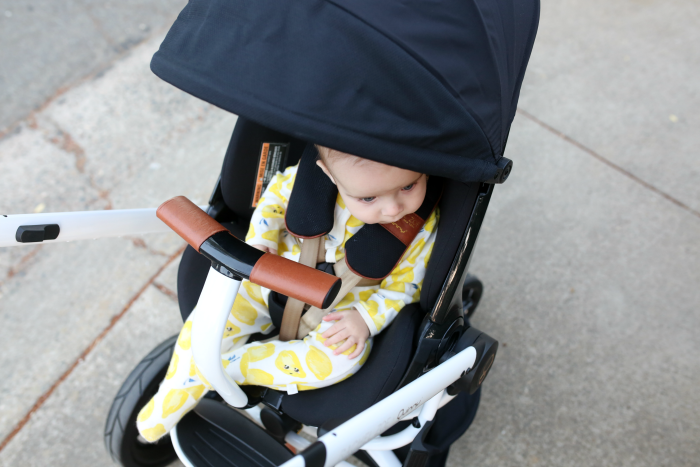 I'm fortunate enough to be working with Quinny all year, and this is the latest in the line of awesome strollers we get to wheel our kiddos around in. Zack and I call it Sophie's princess stroller, it's just made for a princess- don't you think?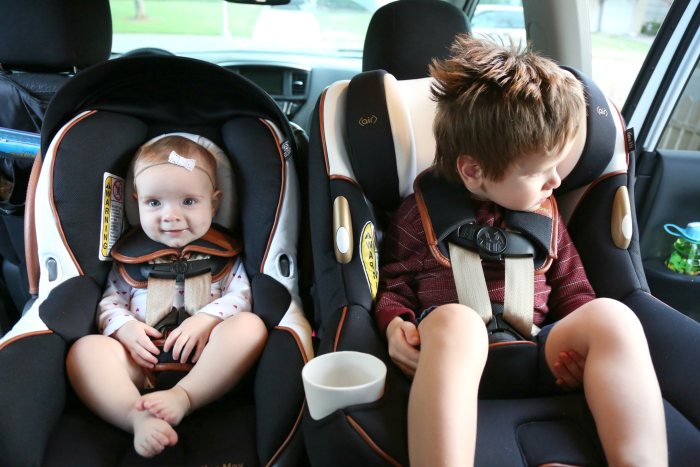 infant car seat | convertible car seat
And these car seats! STOPPPPPP IT. Too much cuteness. I looove that my babies have matching car seats! And we joke that Sam's car seat is literally his throne. All hail, Prince Sam. It's pretty accurate, because he totally gets everything he wants and is definitely the ruler of the roost around these parts.
Also, why does Sam look like a giant here?!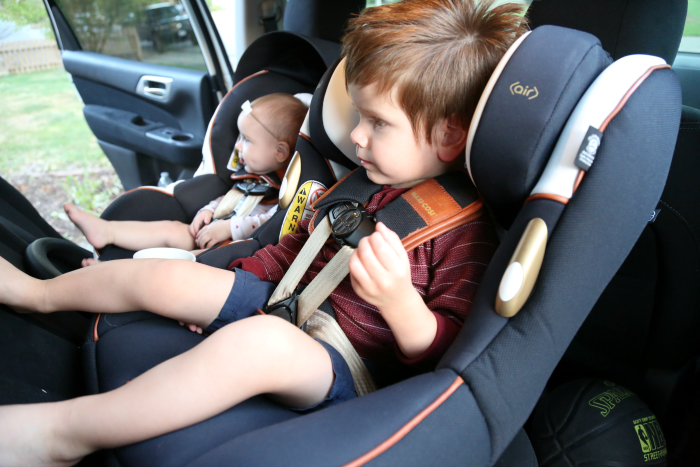 I mean, there's gold and leather detailing, for crying out loud.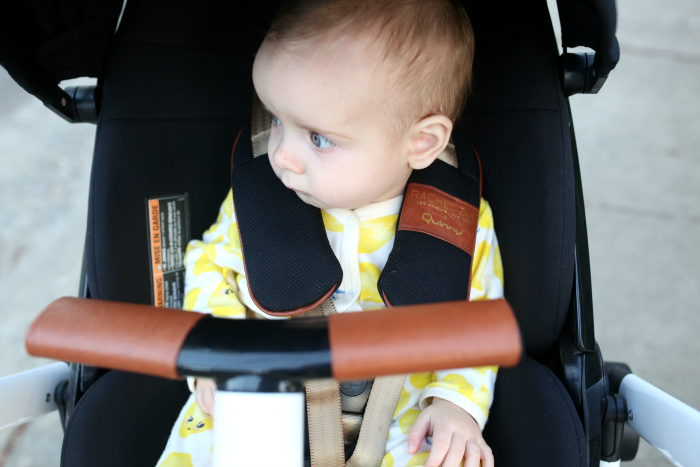 But beyond the looks, these are definitely top of the line in quality, too. Super plush seats, buttery soft leather (on the handles, so the parents get comfort, too!), easy to adjust the straps, the infant car seat is super lightweight and a breeze to remove and insert into the car, plus it attaches to the stroller, too. Nothing was spared in these bad boys. You can have the stroller seat facing inward or outward, the handlebar is adjustable for whatever height the parent may be, and it's got a fun bar for Baby to hang on to.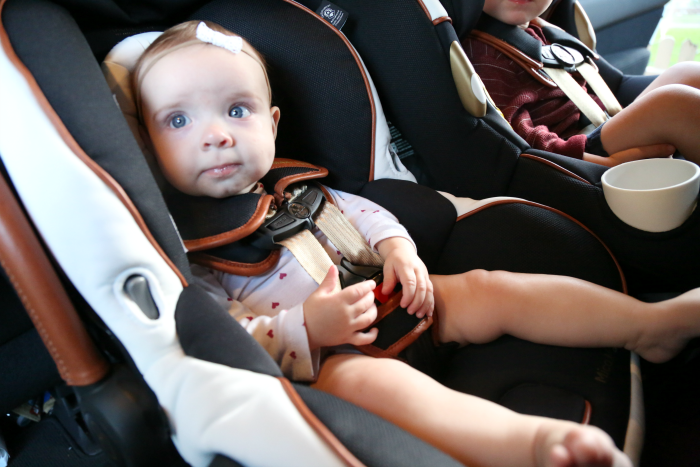 So yeah. No big deal. Just our little royal babies, taking the town in style. With their measly peasants chauferring them around. ;)
I kid, I kid.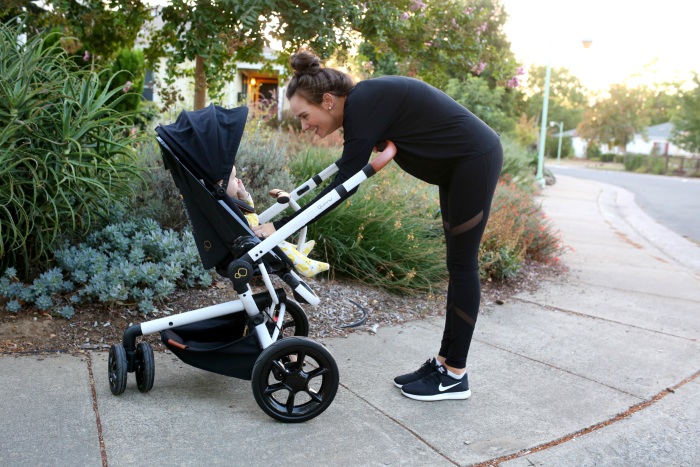 But seriously. Can I get a car that looks this good?!
xo