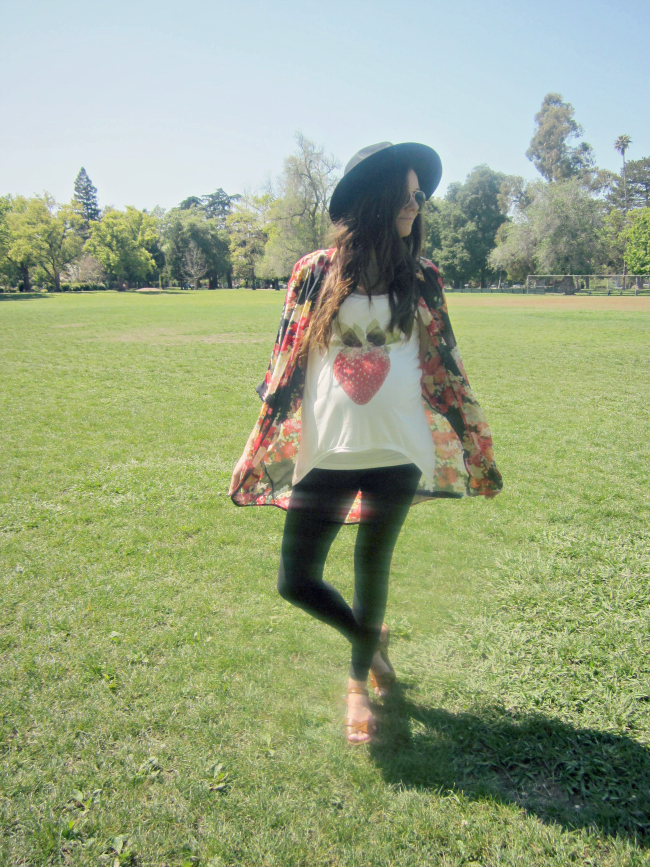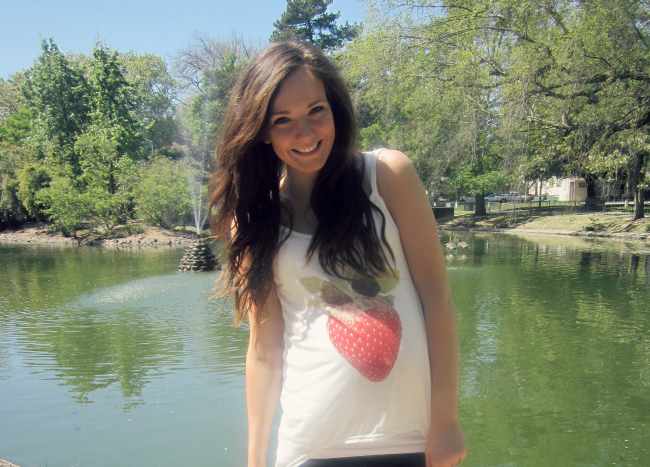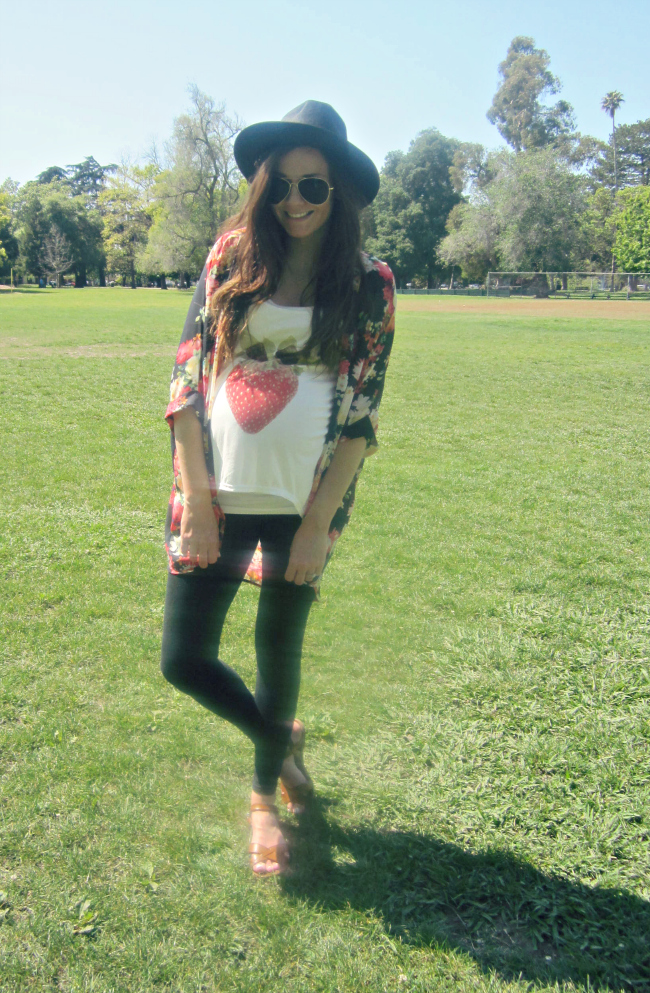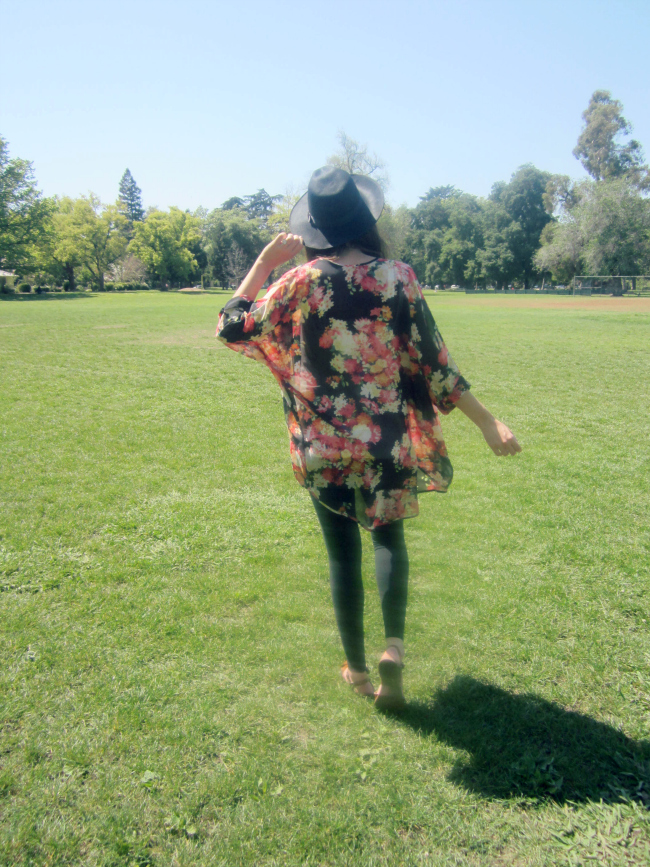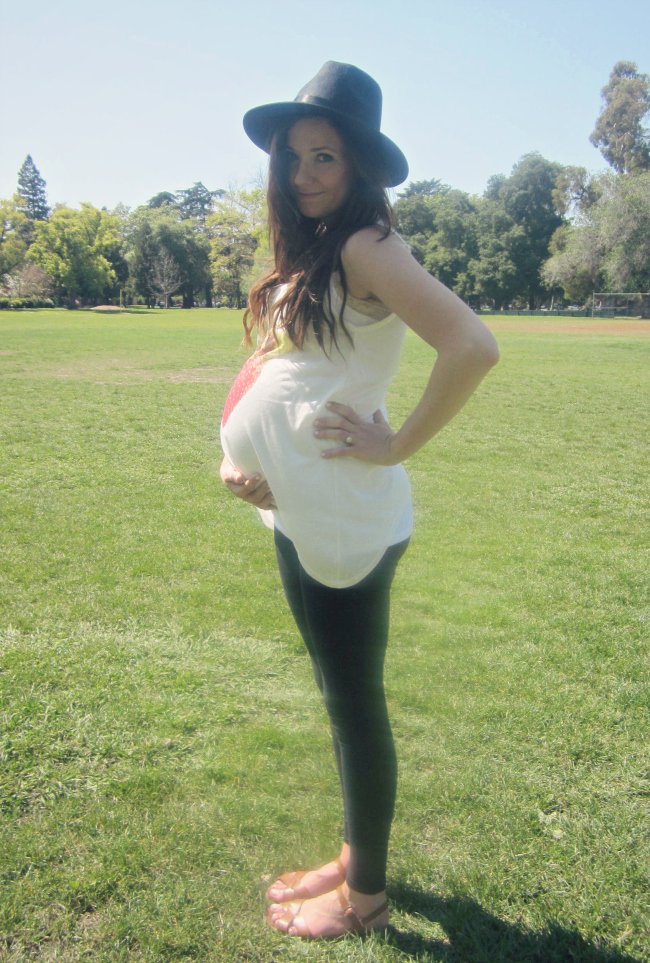 hat: c/o oasap (here)
kimono: c/o windsor (here)
tank top: c/o persunmall (here)
leggings: gap (here)
sandals: kohls (similar here)
Yesterday felt like a literal summer day, and so we took advantage of the sunny skies and the warm temperatures. After our like hundredth (and last!) trip to Ikea (because, nesting), we stopped by the park on the way home. We walked across the grass and sat on a bench by the pond, watching the turtles and geese in the water, and talked about this big change that is fast approaching our lives. We enjoyed being in the moment, just us two, and soaked in every last second of it. You know, I love that man of mine so much, and I love even more that I get to do this crazy new adventure of raising a child with him. On the walk back to the car, I picked a dandelion and we made wishes and blew it out together. I have an inkling our wishes were probably very similar. And yes, our lives are about to change, and yes we're bringing a tiny miracle- our very own!- into this world soon, but it's still us two, at the core. And that is something that will never ever change.
xo