I was asked to participate in Evite's #EviteBabyTrends series. Although I have been compensated, all views are my own.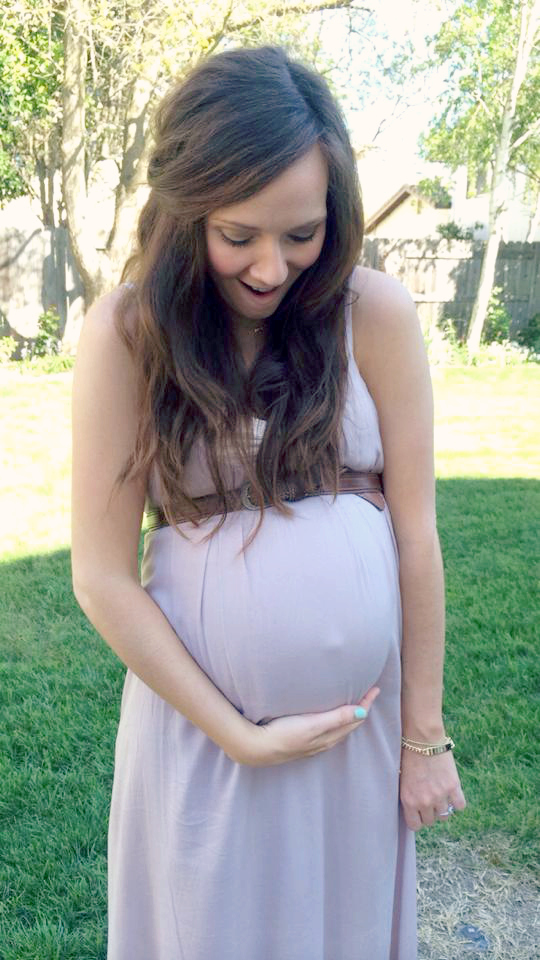 So, I was blessed with having two incredible baby showers. Thus, I feel that I myself am an "expert" in this sort of thing, no? ;) Therefore, I thought today I'd share some of my favorite baby shower gift ideas with you! Because if you're headed to a baby shower, sometimes you can be stumped on the perfect gift. I understand. These days, parents like to register for baby. I know we did! We actually registered at three different places, Target because it's practical and everybody loves Target, Amazon for the more tech-savvy people in our lives and because they literally have e v e r y t h i n g, and Babylist for random fun things from around the internet.
So these are some of my personal favorites for baby shower gifts. I love a good sentimental gift, or one that comes from the heart, but I'm also not one to turn down some good ole' practical diapers and wipes, because shoot. Word on the street is babies go through a lottttt of those. ;)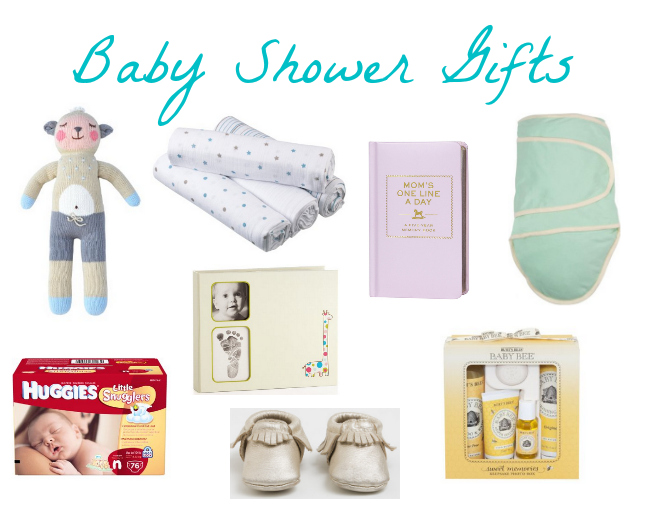 1. Blabla doll – I just love how cute and whimsical these dolls are. Yes, the price is quite hefty, but this would be a sweet splurge item for the baby!
2. Aiden and Anais Swaddle Blankets – We were gifted a couple packs of these, and they are sooooo soft! I love that they are multi-useful, too. Swaddling, nursing cover, blanket, stroller shade, burp cloth- endless possibilities.
3. Mom's One Line a Day memory book – I love the idea of this one line a day journal for the busy new mom!
4. Miracle Blanket – I received one of these and can't wait to try it out on little Baby Did What!
5. Diapers (print out some Huggies coupons here) – You know the parents will go through these! The most practical baby shower gift ever.
6. Baby book – A place to write down all of the "firsts" and a book that Baby will cherish forever. :) We are planning on getting this exact one!
7. Baby moccasins – totally impractical, I mean what baby needs shoes, right? Except that they are just too cute. And we already have 5 pairs of shoes for our little one. Practicality is boring. ;) Freshly Picked has great ones, as does Faas Design.
8. Burt's Bees gift set – I was given one of these at my shower, and it is so much fun! Love the variety and it all smells heavenly.
Want more awesome gift ideas? Check out Dr. Harvey Karp's Top Baby Gift Picks! Lots of great ideas! Seriously, after reading this post, don't go crying that you can't think of anything to gift that mama-to-be! You're armed and ready, my friend!
There will be an #EviteBabyTrends Twitter party tomorrow, Thursday 4/10 at 6pm PST, with prizes!
What's your favorite baby shower gift you've given or received?
xo