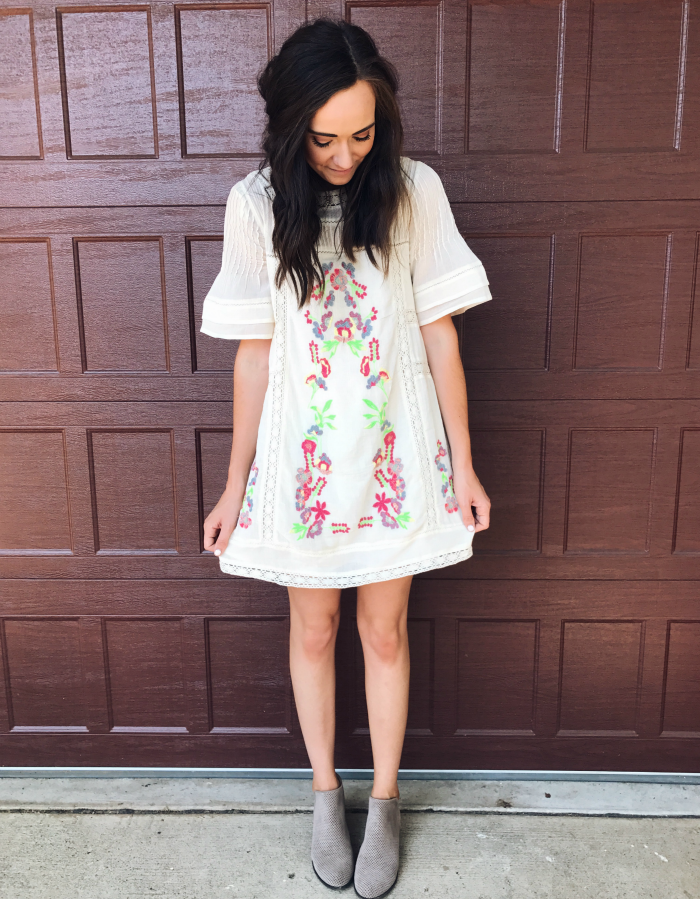 DRESS | BOOTS |
SIMILAR BOOTS
Here's some truth: I've been down lately. Little things, big things, all of the things, they've just been adding up and I've felt just generally "down." I think that explains why I haven't really sat down to write anything meaningful lately- I thrive off of some good writing sessions. I crave putting pen to paper (err.. fingers to keyboard more like) and pouring my thoughts out. But lately, I've just felt drained. Outside of myself. Uninspired. Sad. And it's hard, because I try to stay positive. And it's hard, because I'm also so unbelievably happy! And incredibly blessed! I know this to be true!
And it's hard, because there's so much I want to say, but how much is too much? And what can I… should I… say, really? There's so much I want to share, I know it could help a lot of people know they aren't alone, and yet, I'm scared. I know it's important to be vulnerable, and it's something I try to be as often as I can, but. Something is holding me back, and until I get that "something" figured out, I'm not quite ready to share. And I'm sorry for being so vague- I love being open and honest with you all, but honestly this is important, and I need to give it time to be ready. And it's not just about me, so there's that, too.
In the meantime, I thought it important to share at least this: if you're feeling in a slump, if you feel overwhelmed by Life sometimes, if you are down or in the trenches (of motherhood, of relationships, of work, of school, of whatever it may be), know that you aren't alone. You never are. And it's okay to not be okay. Give yourself grace. Lean on those around you. Pray. Really, really hard. I know I do! ;)
And know that everyone has a story, everyone has struggles, everyone has something.
And I'll hopefully be ready to share my something soon.
xo