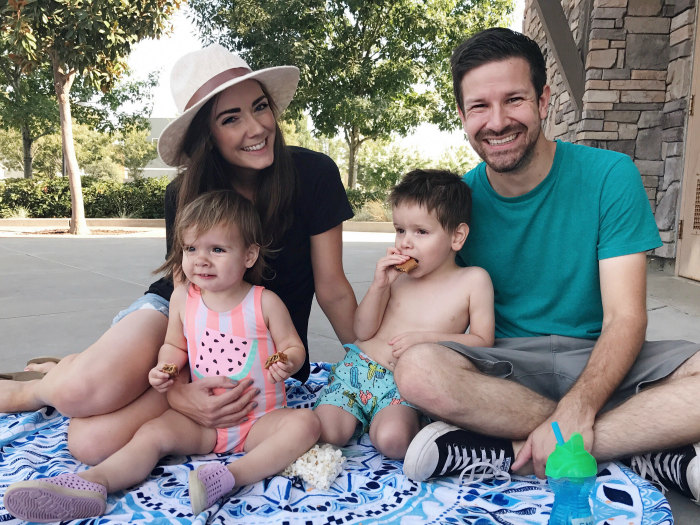 Ahh it's FRIDAY! That escalated quickly. This week was SO full and I'm actually really looking forward to maybe relaxing this weekend? Or at least maybe relaxing tonight, with a glass of rosé (my faaaave!) and a new show to watch. We just finished Ozark and it was INTENSE, guys, so I'm thinking I'm ready for a more lighthearted show. I really want to watch Anne with an E (where are my fellow Anne of Green Gables fans?!?), but I KNOW Zack will NOT be down for that (lol) so that's going to have to be a "Katie Only" show. Much like Downton Abbey (so disappointing that he never got into it, le sigh) and Gossip Girl. It's fine.
But! If you have any lighthearted, not-too-insane, nobody dies or does drugs, shows… I'm all ears! ;) Netflix, HBO, Amazon Prime. It's all game!
Okay. So. A few favorite shots from this week.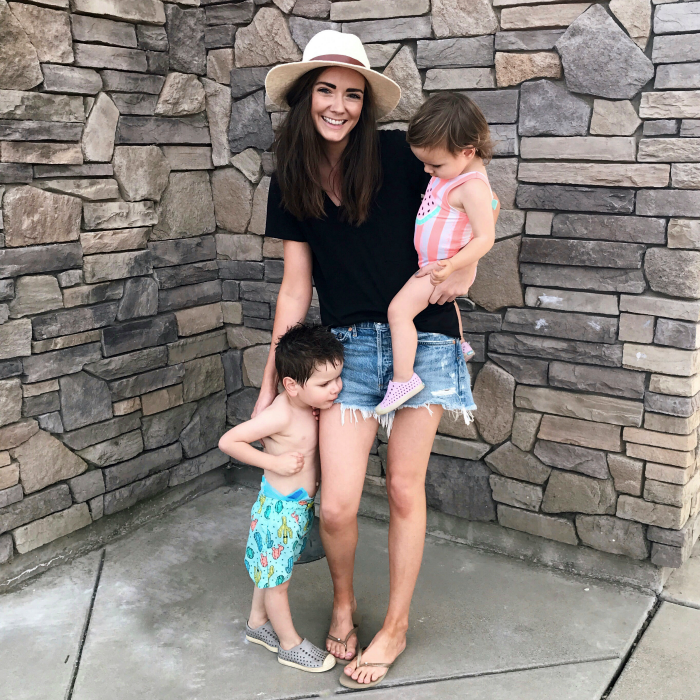 SIMILAR HAT | TEE (SIMILAR TEE) | SHORTS | SANDALS | SWIMSUIT | SWIM TRUNKS | KIDS' SHOES
We went to a local splash park with friends for, you know, the first time EVER this summer and now I'm all scrambling thinking WHY didn't we do this sooner?! It's fine. Summer is still here. I REPEAT: SUMMER IS STILL HERE. It's weird, because mentally having Sam in school and Zack starting back teaching in a couple weeks, it feels liks summer is really winding down quickly, but in reality, summer weather stays for at least through October, sooooo. Summer is alive and well! I am declaring it so!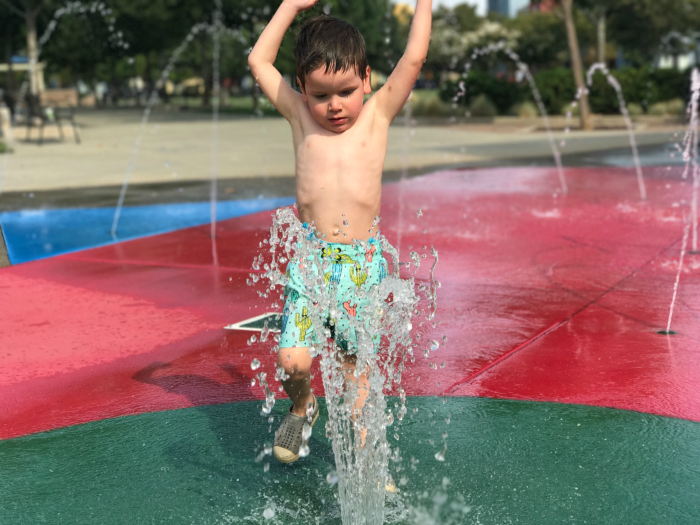 Sam, my water baby!!! He LOVES the water so much and was definitely in his happy place! Cutest thing ever!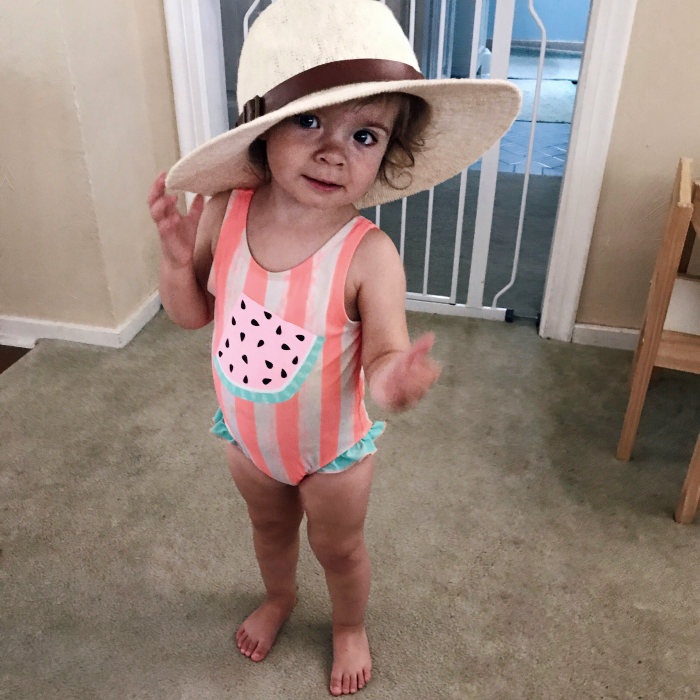 And now for my recent purchases and things I have my eye on! These midi leggings arrived this week and immediately became my new favorites, so naturally I had to order them in black too! They are SO good! This little peplum top is on it's way to me- I just can't resist a good peplum! It's definitely my favorite style of top at the moment. Probably because I can hide a food baby flawlessly in them. ;) #justsayin. I just got these mules in the mail, and can't wait to style! Also loving this pair. So great for transitioning from summer to fall!
K, have the best weekend ever!
xo