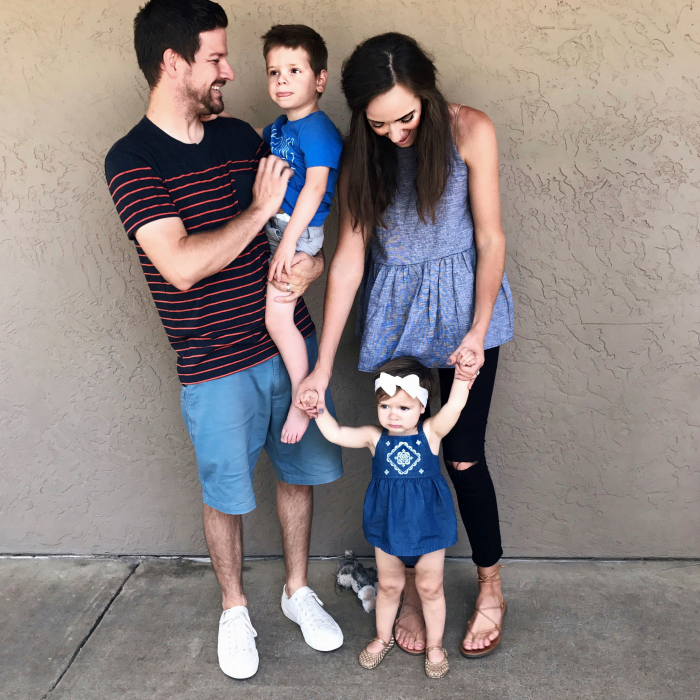 TOP | JEANS | SANDALS | SOPHIE'S SET | JELLY SANDALS | SOPHIE'S BOW
Wait, it's Monday already? Well, okay then. Zack actually goes back to work officially today- he's a computer teacher at a prek-8th grade school, so this is his first week back and then he starts teaching day after Labor Day. Kind of sad, because it feels like that's the actual nail in the coffin as far as Summer being OVER, but I don't believe it, no siree. We still have lots of fun days of summer ahead. Especially since the forecast for the entire week ahead is 100+. Ughhhh gross, but at the same time, okay then. I see you, Summer. Making your point. You are NOT done yet. ;) Can't be mad at that.
Some photos from our weekend!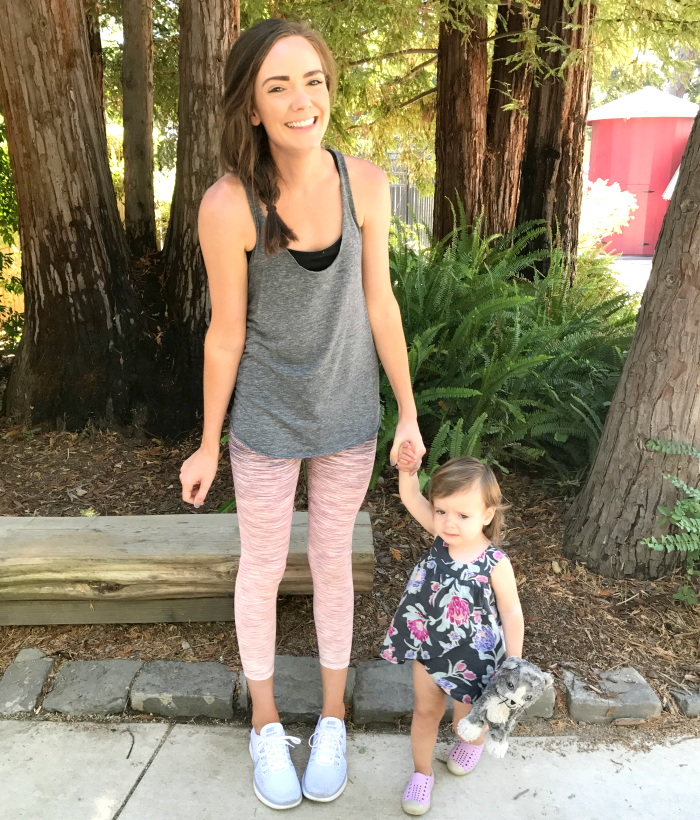 LEGGINGS | SHOES | TODDLER SHOES
On Friday, Sophie and I went on a fun little outing with our workout group of mamas and babes to Fairytale Town, a local place for kiddos. So much fun, and Sophie's first time there! I had my 5th birthday party there, so it holds lots of memories for me, so that was fun going there with her. :) She loved it, of course. More trips in our future!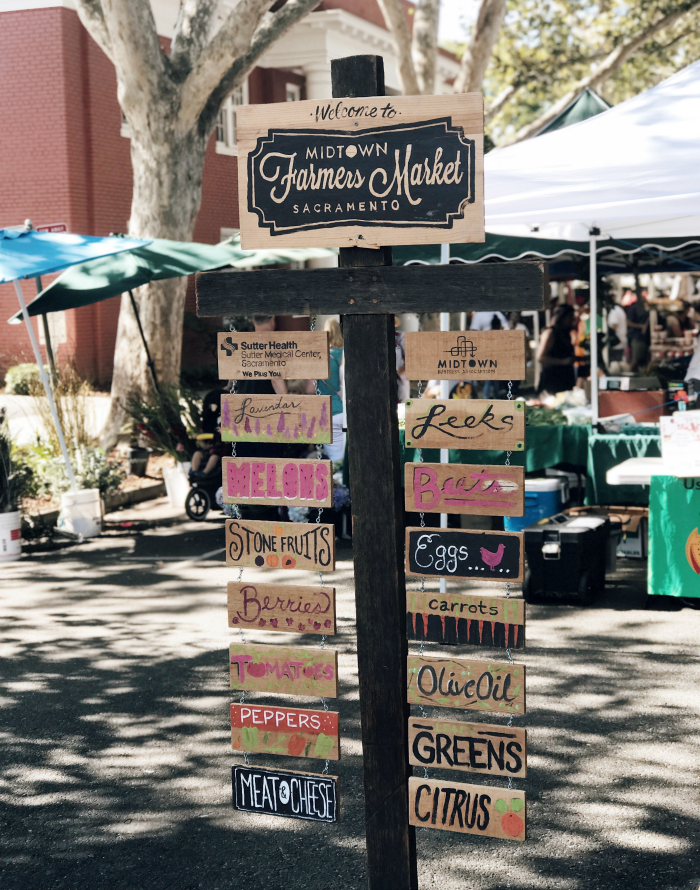 Saturday we headed to the Farmers Market. I got some beautiful flowers, and we picked up our favorite smoked salmon. NOT cheap, but sooooo delicious. We make kale and smoked salmon salads with it- AMAZING. Seriously, mind-blowing. The recipe is coming up later this week, so stay tuned! You won't want to miss it. ;)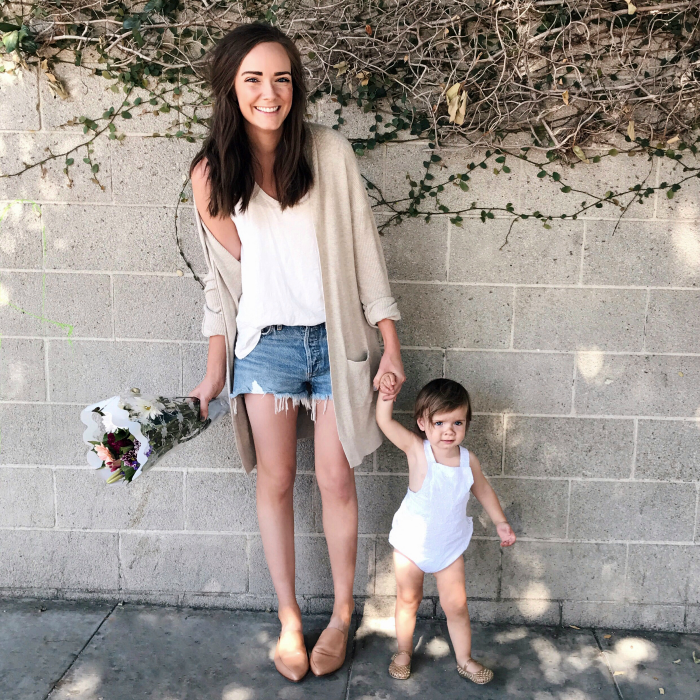 TANK | CARDIGAN | SHORTS | SHOES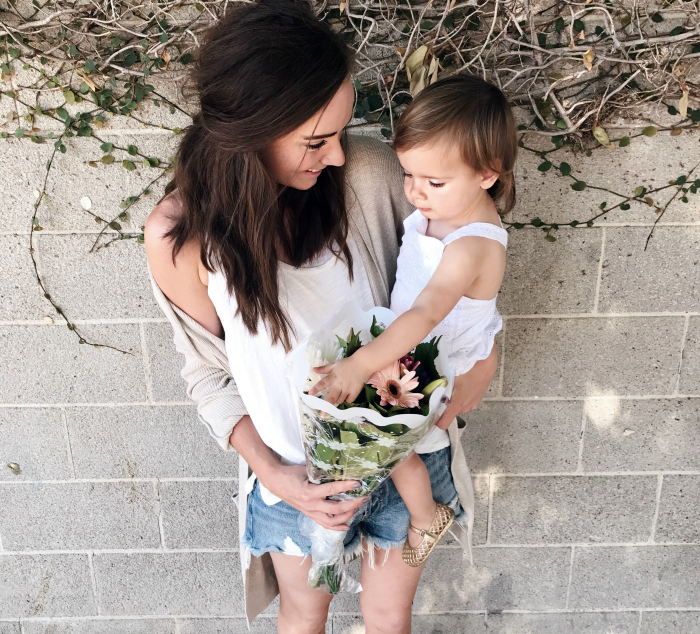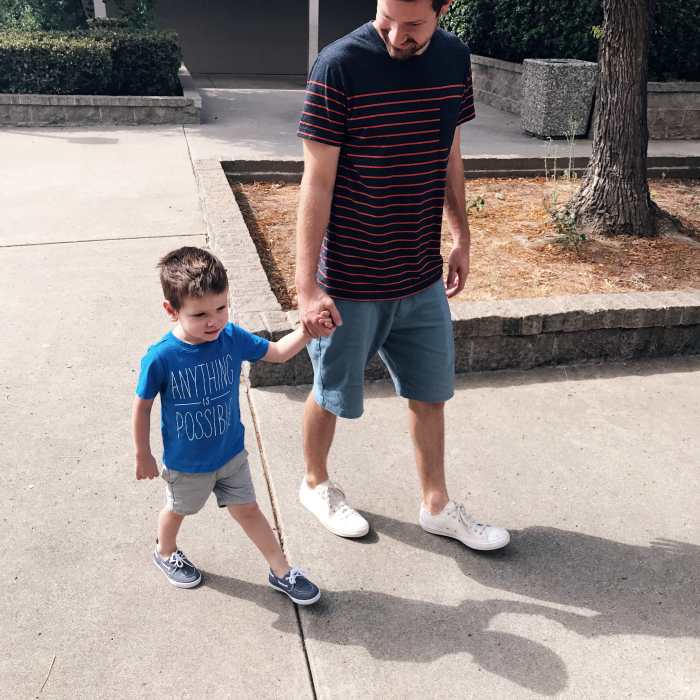 Sunday was church, then family naps/quiet time (my favorite part of Sunday, really). Then it was time to meal prep (overnight oats for every breakfast this week, CHECK!) and I'm just feeling so ready for a new week and to keep on keeping on!
Have a great one, friends!
xo