This is a sponsored post in behalf of JCPenney.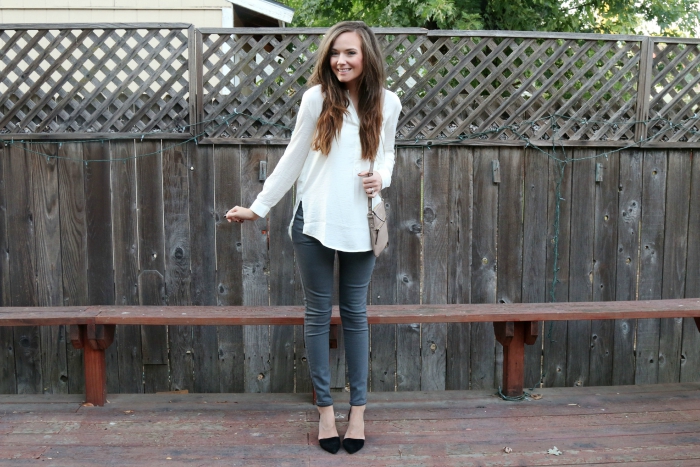 It's everybody's favorite time of season for fashion: FALL! There's just something about dressing up for cooler weather. Maybe it's the layers upon layers (I LOVE dressing in layers) or maybe it's the cool neutral tones and bundled up feeling of it all, but whatever it is, there is no denying that it is the best. I recently went shopping at JCPenney for some new fall fashion to add to my wardrobe, and I have to say, it did not disappoint!
Today I'm styling the pieces that I picked up, in hopes of sharing some inspiration for your own fall fashion. My favorite part of fall fashion (besides the layers, which are both necessary and also just plain cute) is the color palette. My fall wardrobe always consists of neutrals – grey, black, and white. Oh, and chambray! One must never forget the chambray. ;) I love neutrals for fall because your clothes can all be mixed and matched and thus you get more wear out of them! I'm all about that: a million different looks with a few staple pieces.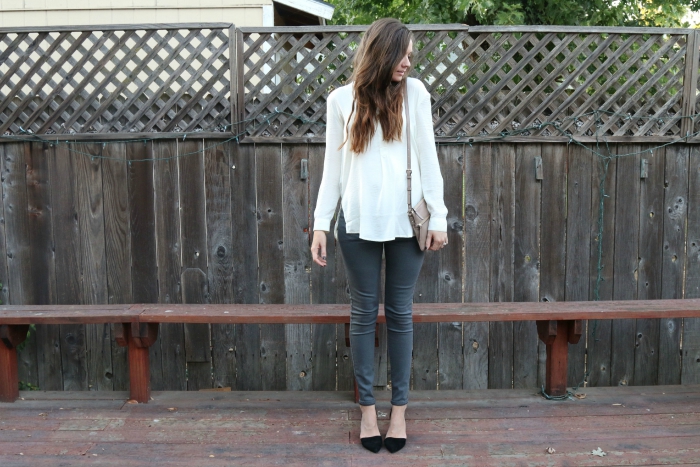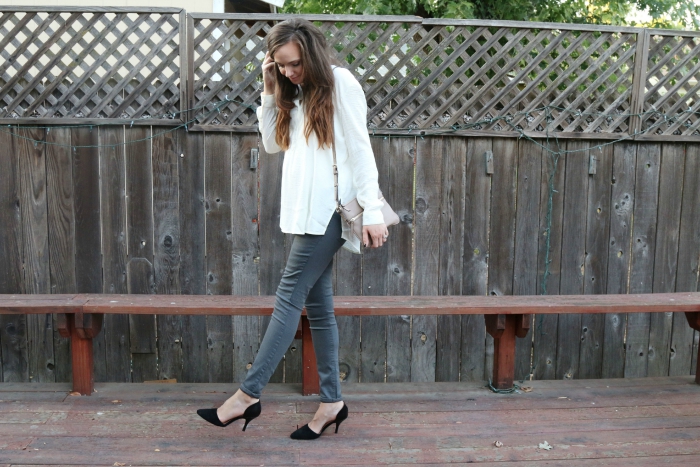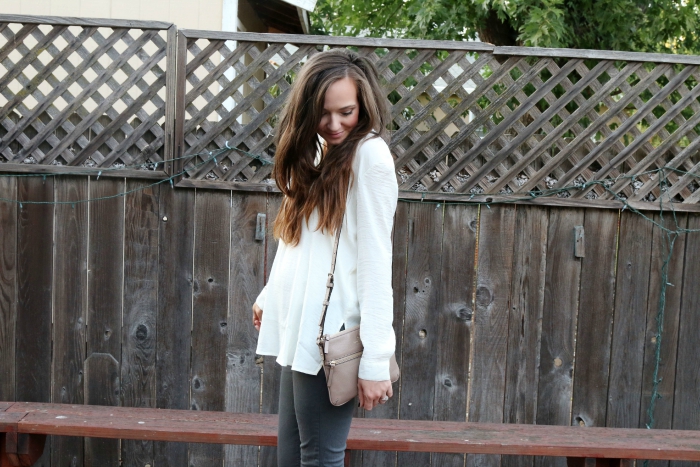 I found some super cute things at JCPenney. The grey pullover (SO versatile!) is by Liz Claiborne, and the cream tunic (a must-have that goes with everything), grey skinny jeans (perfect for cool weather) and the black oversized tee (great for pairing with leggings or skinny jeans!) are all from the MNG by Mango section, one of my very favorites to shop at JCPenney. I was impressed by the selection of cute and affordable pieces in store, and also shocked by how successful I was at finding some trendy but also classic looks for the fall! I'm definitely looking forward, even more, to the season now!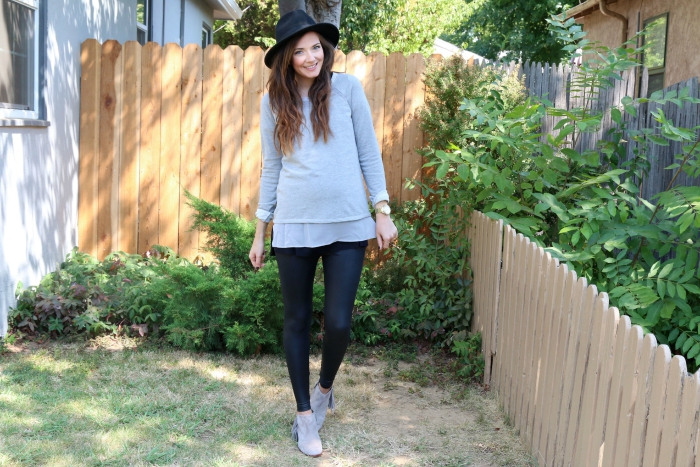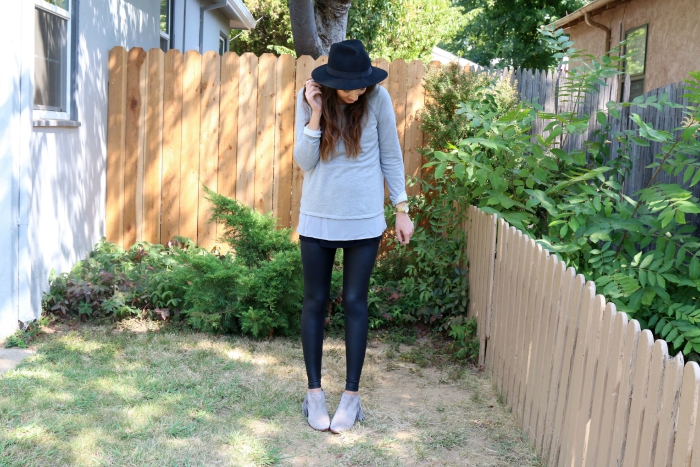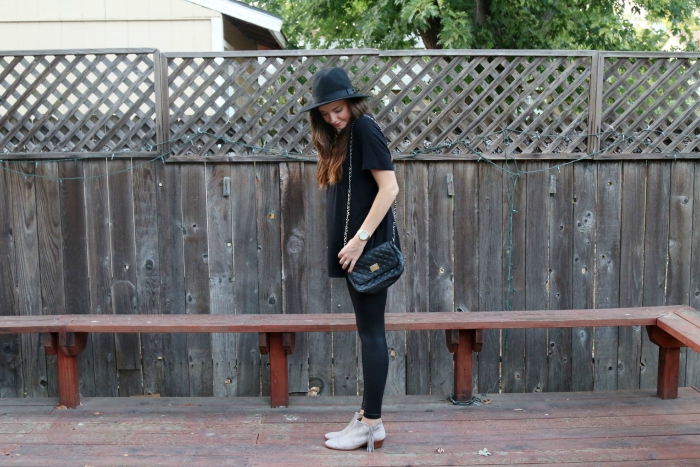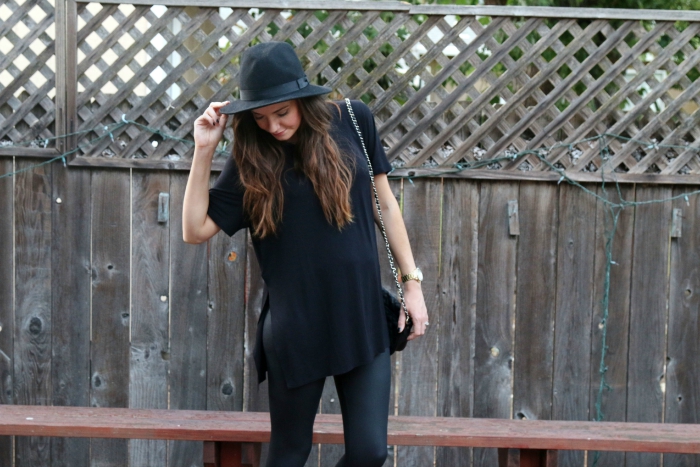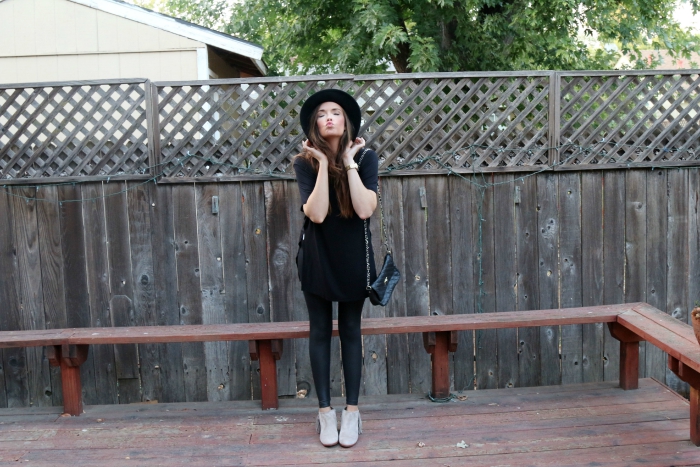 Here's my point: you do not have to spend an arm and a leg to be cute and stylish. You don't have to be a millionaire to shop the latest trends and be fashionable. You can find cute clothes at affordable prices! And thank God for that right? ;) It's empowering when you can find cute clothes that fit right and make you feel confident without having to blow your entire budget.