sweater: c/o billabong // leggings: nordstrom // booties: target (similar)
We made our annual trip to Apple Hill a little earlier than usual, but it was feeling like fall, so we thought, "Why the heck not?!" We loaded up our picnic lunch and baby and stroller and million other things that, you know, you just might need with said baby, and made the mini road trip up the hill! It was a few degrees chillier, the air was crisp, the apples were abundant and we enjoyed our day so much. It. Was. Perfect.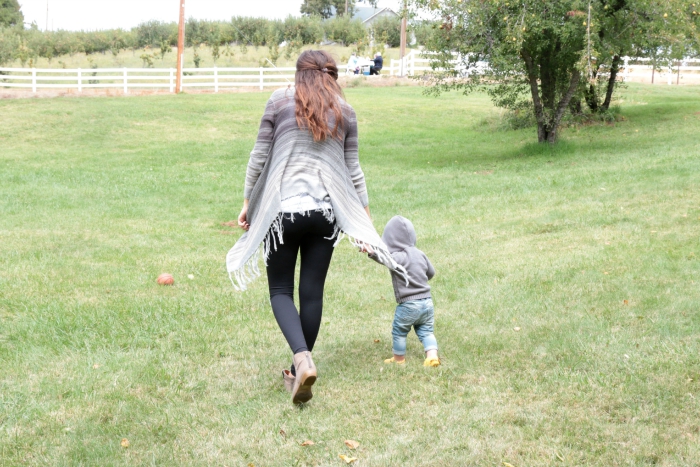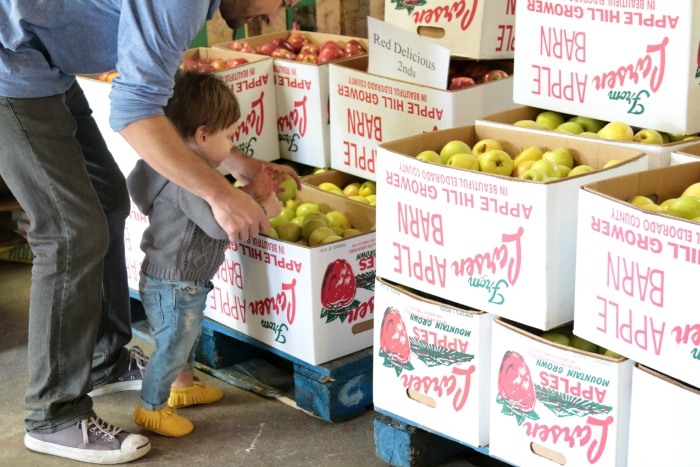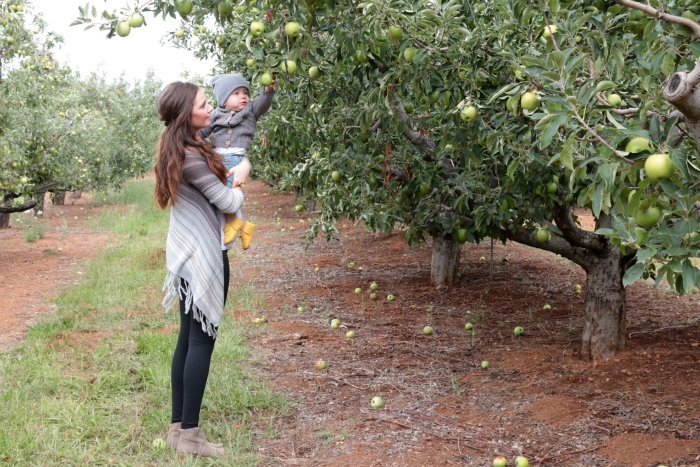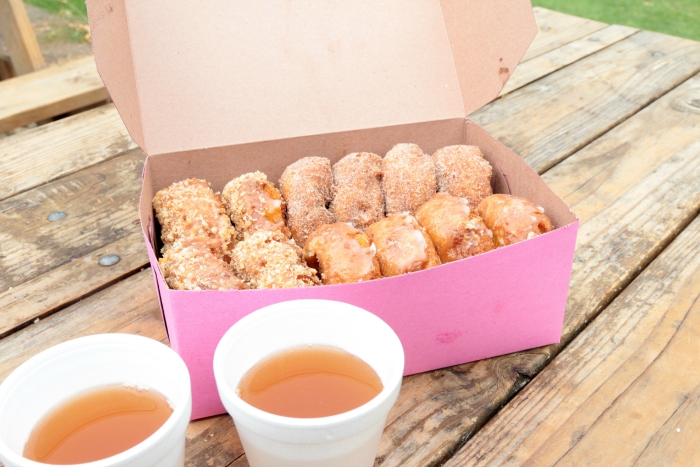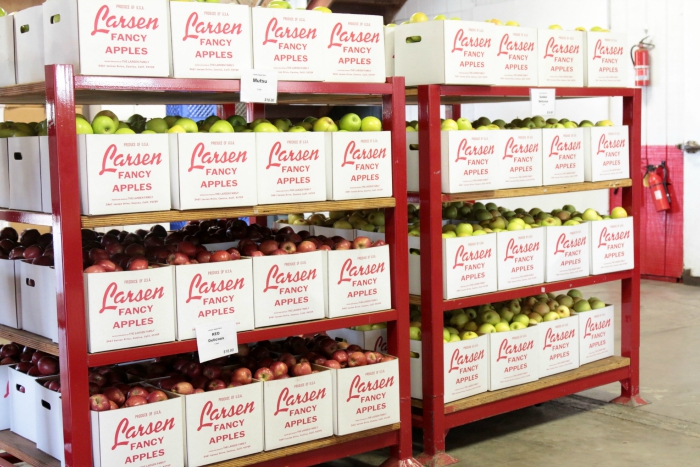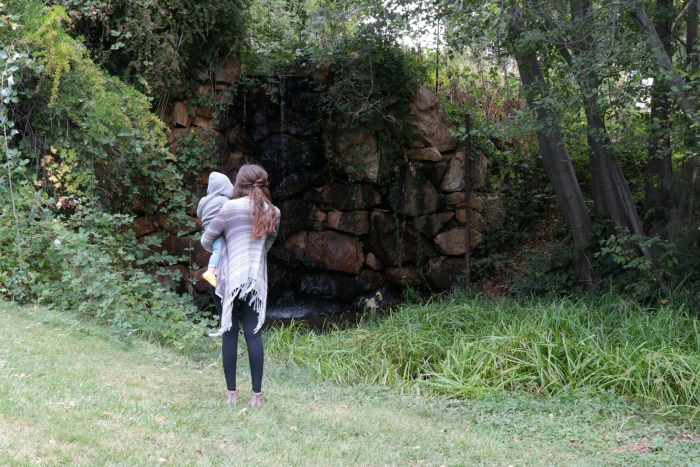 HAHA. Okay. Here's how it really went down…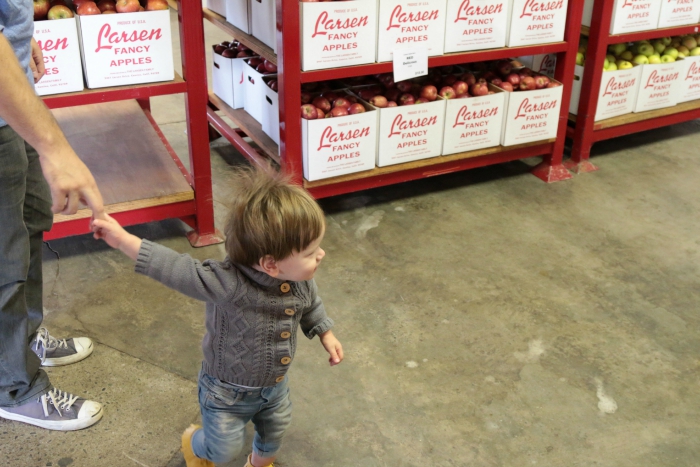 Doing anything with a one year old is like a million times harder than doing anything with an any-other-year-old. I mean, in our experience. And so really all we can compare it to is: A. Doing anything with no baby (piece of caaaaake) and B. Doing anything with an infant (also- in comparison- piece of caaaaaake). Because infants are potatoes. And toddlers are anything but. Toddlers have this new-found independence in the form of walking legs, and so all they want to do all day every day is walk walk walk toddle toddle toddle everywhereeee. And that's fine! I mean, it's freaking adorable and fun (albeit exhausting), but oh, when it's not fun. When you take his ball away because he's making his mouth red from trying to EAT it, and the crying starts. Or when you pick him up because you want to simply walk up a hill that he keeps falling down, and the crying starts. Or when you want to take a nice, cute family photo that screams, "Hey, guys! Just enjoying a perfectly harmonious fall afternoon picnic in the woods with my perfectly happy and peaceful family!" and instead get wiggles and more tears and no smiles at all. Yes. That. That is what it is really like to do something with a one year old. In case you were wondering.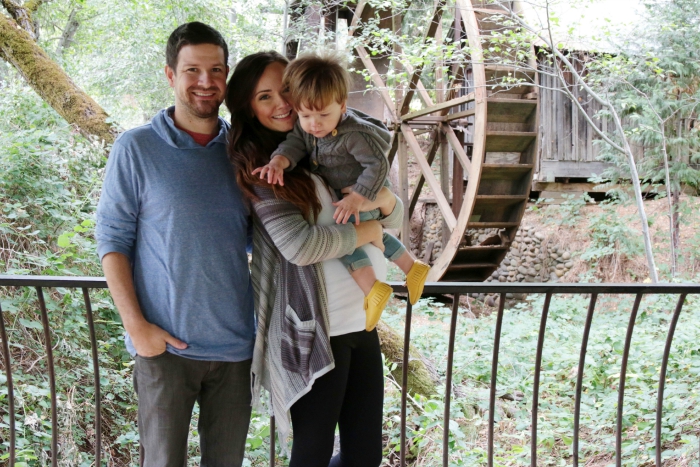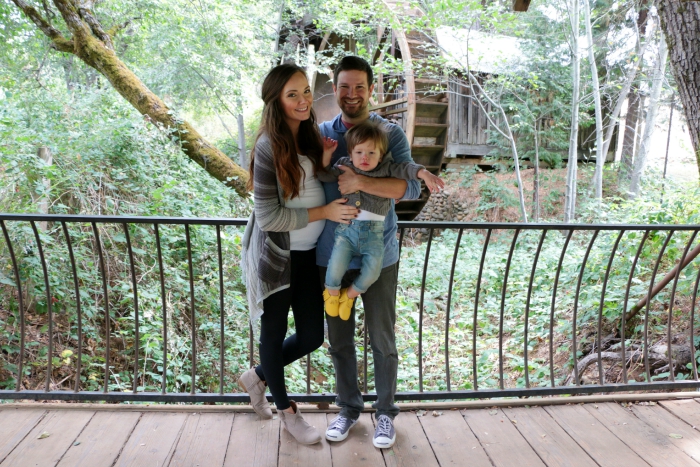 So yeah, most of the time I weed through the tantrums and the blurry photos that show a bit of frustration on my face. I choose only the prettiest and cutest and sweetest ones to share here, because that's what I want to remember, I suppose. But I don't want to be a stock photo. I don't want to be a fake family. This is it. This is our life. Ups and downs included. And yes, I may have had to have taken a moment from yesterday's supposed-to-be stress-free and fun family outing to take a few deep breaths and center myself and force myself to not cry along with Sam. Because life can be hard, but I think the hard parts are what make the easy parts that much sweeter. They make us stronger. And really, I'm already laughing about it, so it couldn't have been that bad.
Also, I can blame hormones right now. So I'm going to pull that card.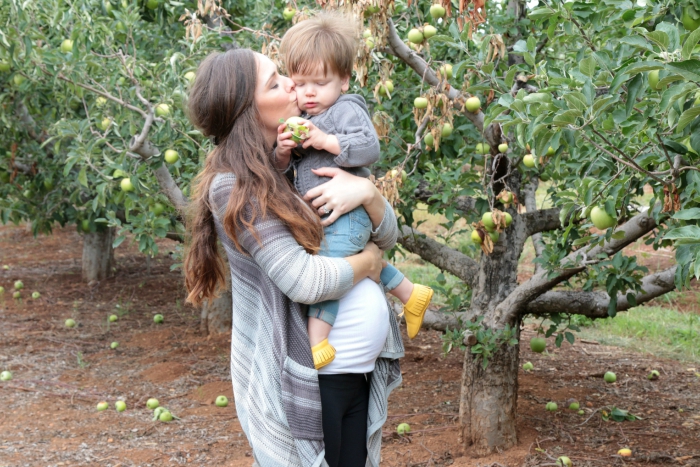 But then this happens, and I forget why I was so frustrated to begin with. He's a toddler, being a toddler, and you know, I'm all for letting him be little. He won't always be this way. And it might make for easier family outings, but God I know I'll miss this. Right here. Right now.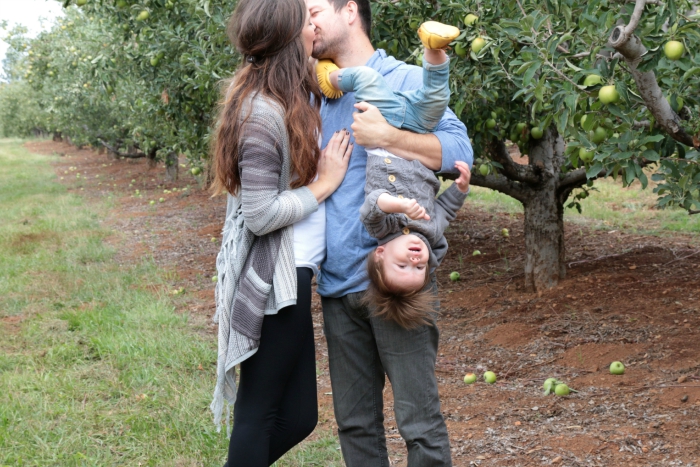 So ask me again how our trip to Apple Hill was. It was perfect. In all of it's imperfection. :)
p.s. Last year's Apple Hill trip. MY BAAAABY. And another year.