This post is sponsored by Almond Breeze Almondmilk
Yesterday was the perfect summer day, so we decided it was the perfect day to head to the park! It's one of our favorite family activities, since there's so much space for Sam to roam around (literally all he wants to do these days is walk-walk-walk-run-run-run!) and lots of trees for a picnic in the grass. Plus, it's free, which is only, like, my favorite four letter word. ;) Some pictures from our day! (And you see that family selfie up there? It is my new favorite picture, ever. That smile of his! Ahh! I melt).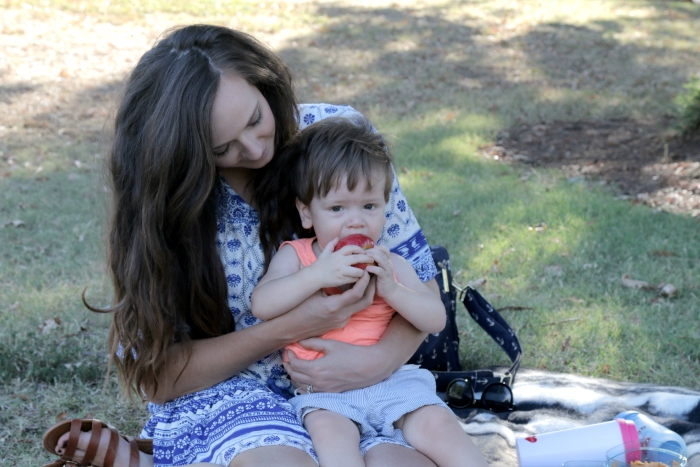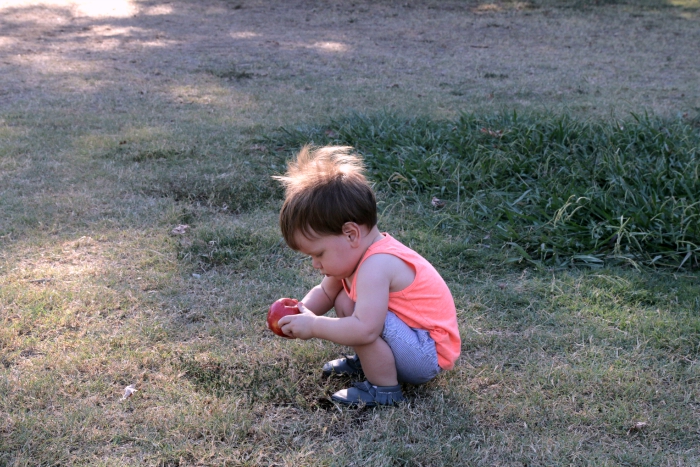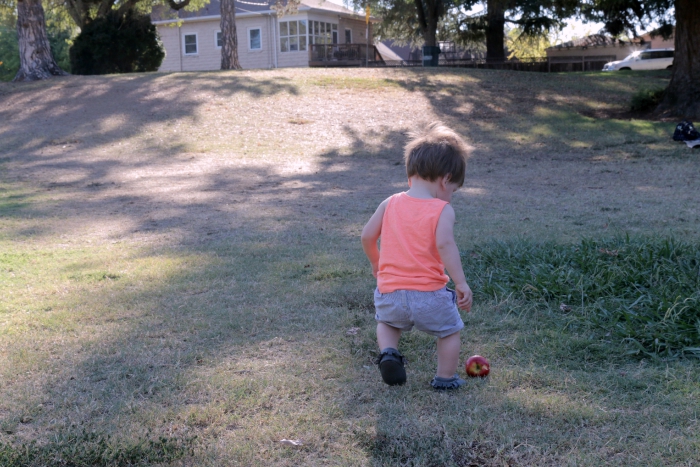 Sam and his apple. Oh, it was the cutest. He just kept throwing it and picking it up and throwing it again. And yes, also taking little nibbles out of it. Some things, you just learn to let happen. Ha! If you follow me on Snapchat (@katiedid_what) then you saw his little game of "apple catch!"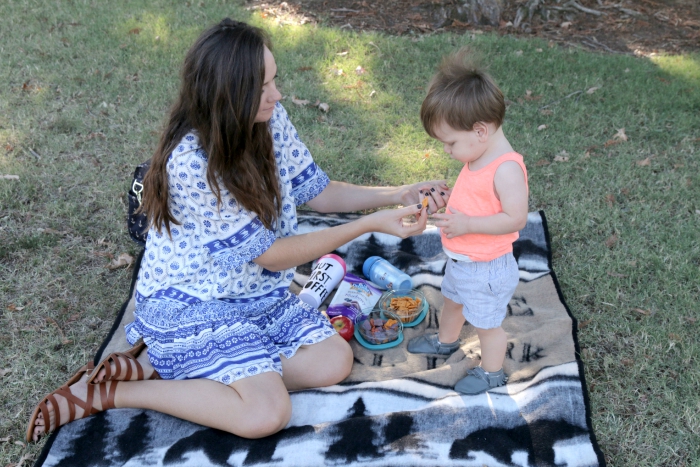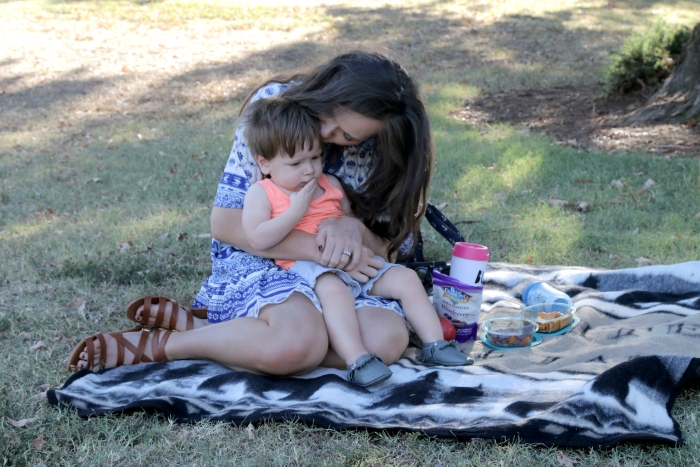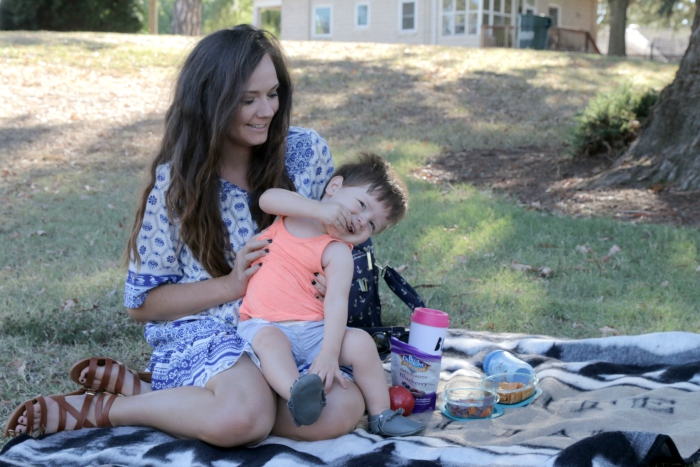 Of course, we always bring snacks with us everywhere we go. It's kind of one of the biggest survival tips for going out in public with a baby/toddler. SNACKS! We always have goldfish or something similar for the grocery store, and today was no exception. Some fruit, crackers and yummy Blue Diamond blueberry almonds for me and Zack. Snacks are essential for a pregnant lady, too, you know. ;) And coffee, duh. Always coffee.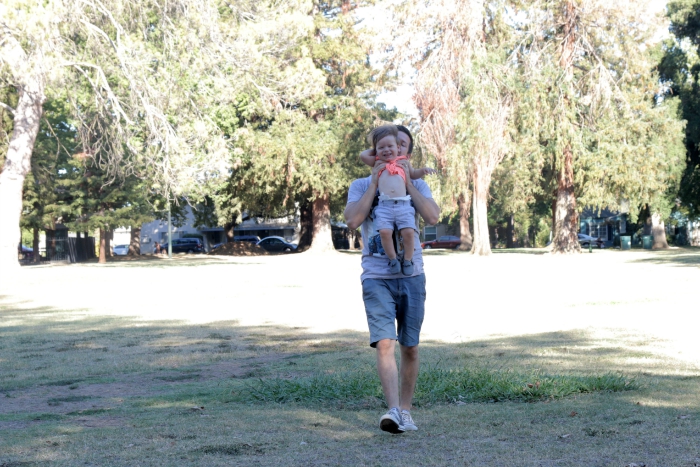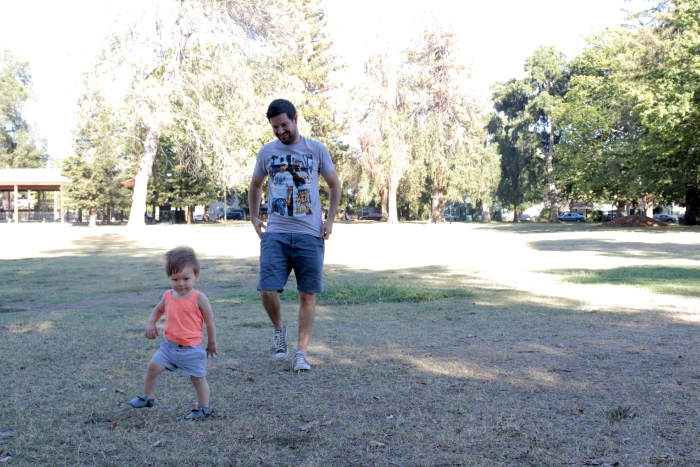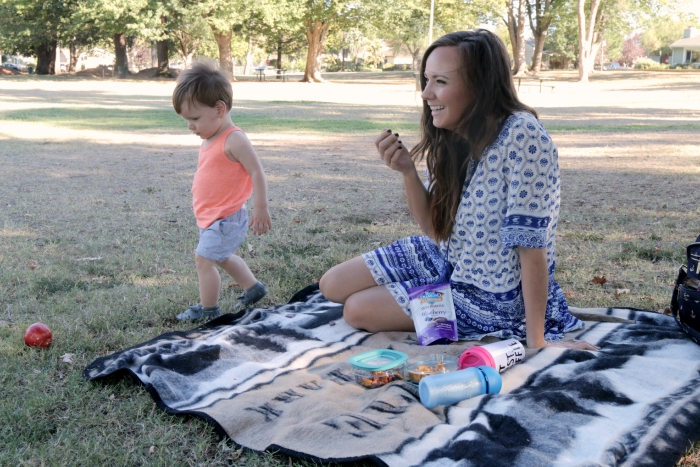 Love my little crazy boy so much! And my family. Oh, these two. I can't believe we'll be a family of FOUR in just a few months!! Ahhh it's so insane, I can't think about it without feeling all of the emotions. For now, we're soaking up these days just us three.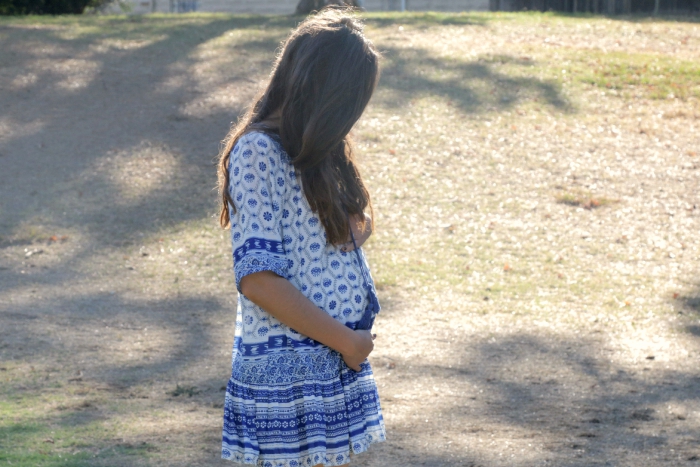 dress: c/o shein
But we're still so excited to add our little number four. :)
What's your favorite family activity? :)
xo
Read More on Katie Did What