So, the Nordstrom Half Yearly Sale is still going on, through June 4th, and I totally shopped the sale myself (uh DUH) and wanted to share my favorites with you all, and how I styled them!
That's what friends are for, right? ;)
You can see all of my top picks HERE!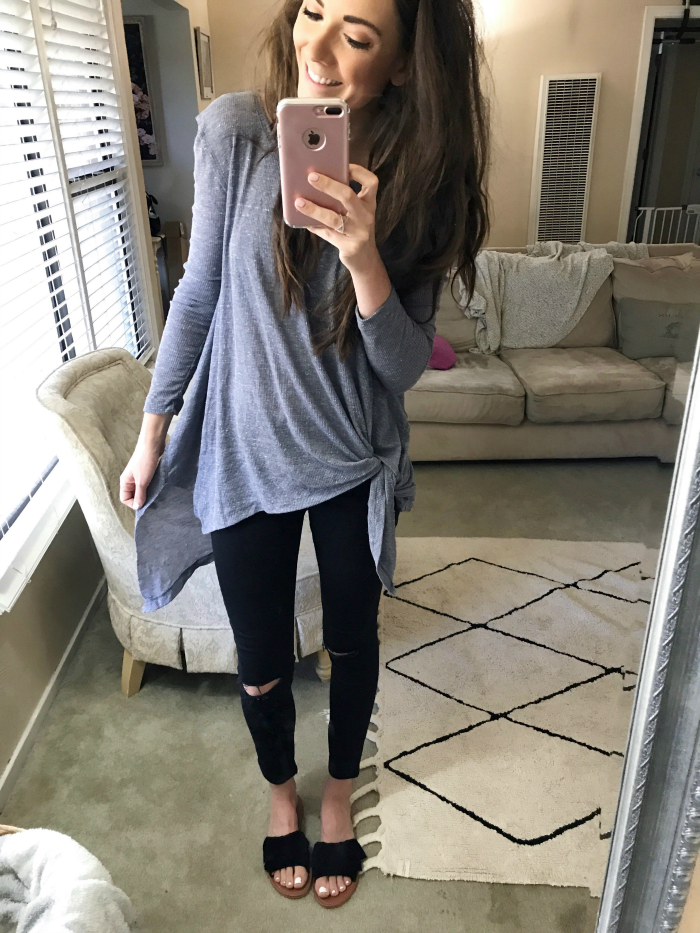 incredible tee (wearing a small) || jeans (not on sale anymore, boo!!! tts) || sandals (size up 1/2)
First of all, this top really is INCREDIBLE, as the name suggests. It is SO versatile- literally looks good with everything. I love that you can tuck it in or knot it, tie it, leave it loose- sky's the limit! Still in stock in lots of great colors too! I'm wearing the Blue here. And these slides, guyyyys. SO CUTE. Such a must have for the season, too. The black is sold out, but I'm LOVING the rose and gold ones, too!
top (tts) || jeans (tts) || shoes || necklace
This top is one of the BEST SELLERS from this sale, and is still in stock in all colors, in lots of sizes! I'm so obsessed, guys. It's the cutest. It's longer in the back which makes for a very flattering fit! I'm wearing a small.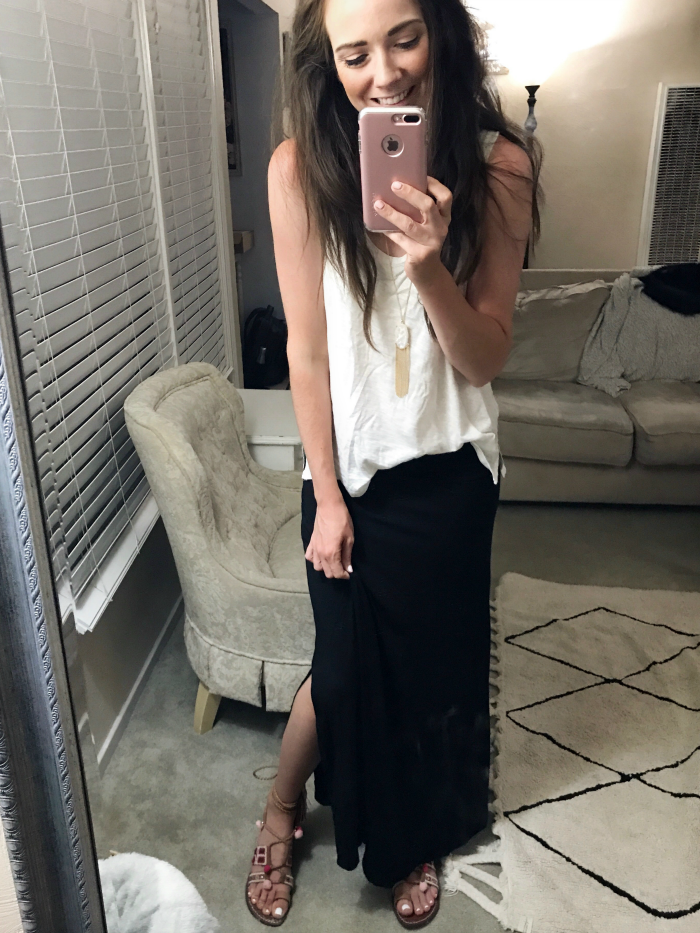 maxi skirt || tank top || necklace (similar) || sandals
This skirt is literally like pajamas. Oh, maxi skirts, how I love thee.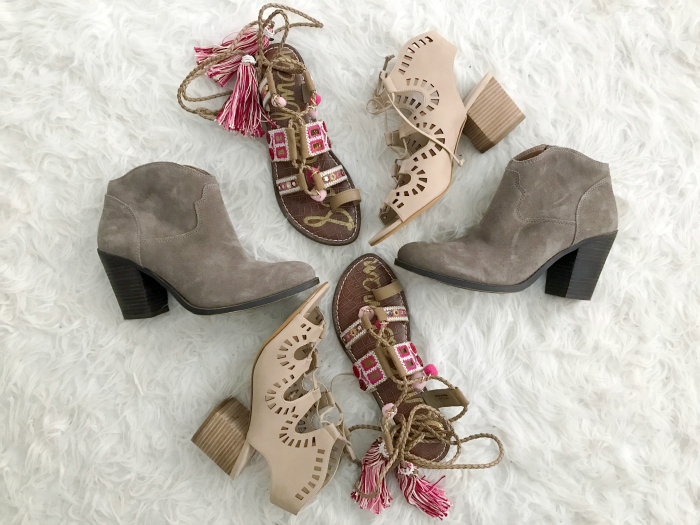 boots || heels || sandals
These heels are MUST HAVES for the summer! Super cute and go with everything! I sized up one size. These booties are so versatile, and still look cute with some denim cut-offs (#justsaying). I also sized up! The sandals are a party on your feet, and the most fun addition to a summer outfit! True to size!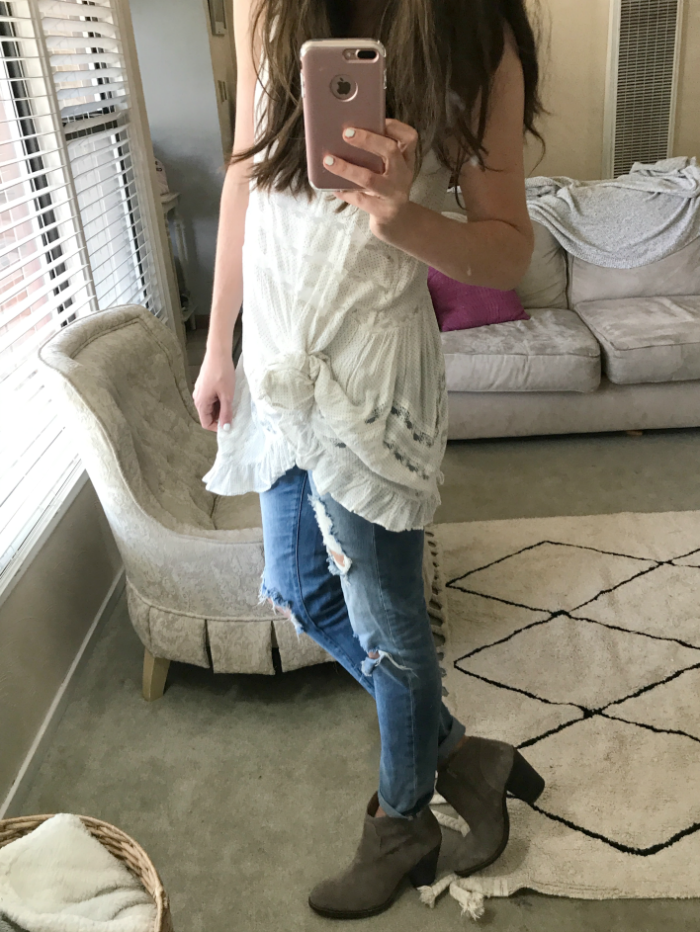 tunic || jeans || boots
The booties in action! See? Super cute.
If you have any questions or requests, let me know!! :) And happy shopping!
xo