Sam turned 7, which, I don't even want to talk about it. 7!!!! He's so big but still just the sweetest little love at the same time. I just love him so much and am really proud of how far we've come! He's hard to shop for, so I'm always extra intentional with his gifts. It makes it that much sweeter, really, especially when we hit a home run and find what he loves. So! I thought I'd share the hits in today's post!
And if you're local, we got the most delicious gluten-free, dairy-free donuts at Babe's– 10/10 recommend!!!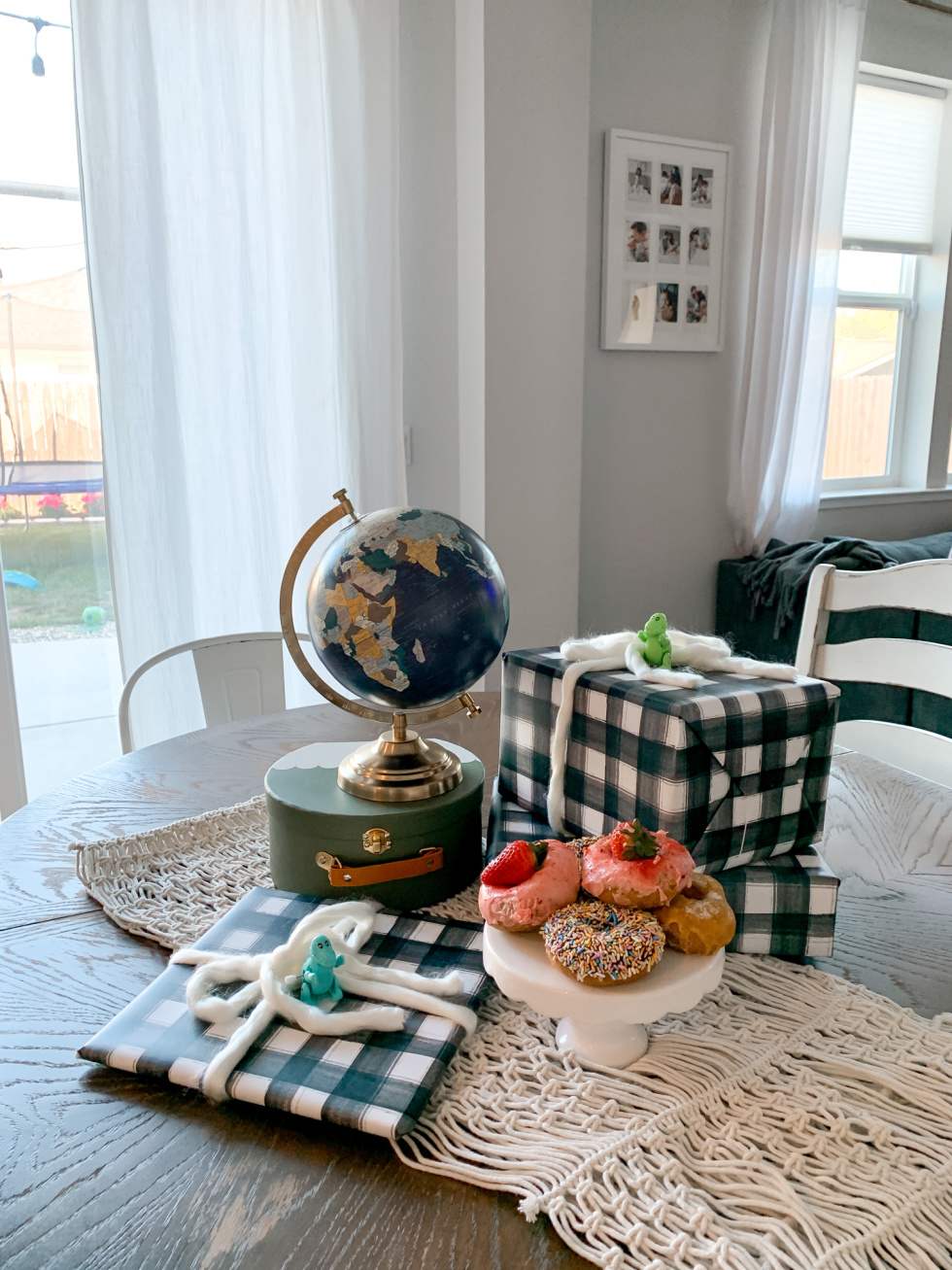 Globe | Suitcase Box | Wrapping Paper | Runner | Table | Chairs
Click the images below to shop them!
7th Birthday Gifts
RELATED: My Top Learning and Sensory Toys for Autism
xo