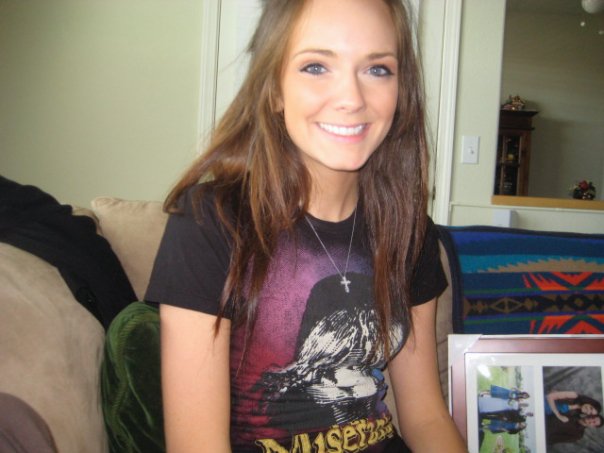 {Christmas 2009: Me and Les Mis go way back}
So, it's February, already. Usually that sparks visions of hearts and love and… groundhogs. Oh, yes, and also the Oscars! Oh, the Oscars. Pretty much the best awards show, and of course the best part of any awards show is the Red Carpet. I mean, it's a huge deal what one decides to wear to a big event, am I right?! If you are anything like me, then you spend hours or even days pondering the perfect outfit for any party, and the Oscars are kind of like one giant party for the rich and famous. So. I'm pretty excited to see what all those crazy people are going to be wearing to this party. For that reason, I'm also pretty excited for the PEOPLE Magazine 2013 Oscars Double Issue, which will be out March 1
st
– March 18th! I like to flip through the pages and imagine my face in the place of the actresses'. You know, normal stuff that everybody does, right?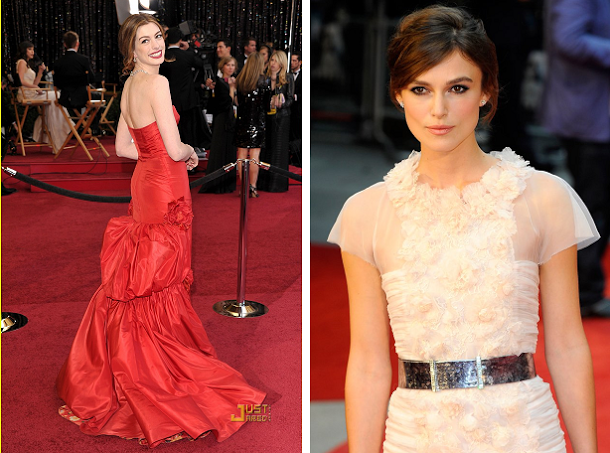 The Oscars red carpet is going to be a good one this year! I was looking at the list of movies nominated, and I must say it's a pretty impressive group. I'm most looking forward to seeing what Anne Hathaway is going to be sporting on the red carpet, because she is always so gorgeous and classy.  I'm thinking red, like the picture above. I don't know why, but a flowing red dress seems appropriate. And representative of the French Revolution, non? Plus, she's representing "Les Mis," which is of course my favourite to win this year. Another actress I'm looking forward to seeing on the red carpet is Kiera Knightley, whom I adore.  Although she's not up for any awards (that I know of), "Anna Karenina" is nominated for a few categories, which makes me hope that she will be in attendance.  She is always stunning in everything she wears, and her makeup is forever perfect.  I am sure she will not disappoint.  I told you, I like to live vicariously through these actresses, at least for this one night of glamour.
Now the fun part for you: In celebration of the PEOPLE Magazine 2013 Oscars Double Issue, I'm giving away a $20 Target gift card! So, you know, you could use some of it to pick up your own copy if you like. Or whatever. The good thing about Target is they have everythinggg a girl (or guy) could want!  Just enter in the Rafflecopter below. You must answer the question in the comments section of this post, and all other entries are optional (but give you a greater chance to win, hoorah!)
Bonus!  PEOPLE magazine is having a sweepstakes at www.people.com/winforyou. Test your PEOPLE Trivia skills for a chance to win! Enter each week for a chance to win one of hundreds of rewards cards! Click the link to play now!