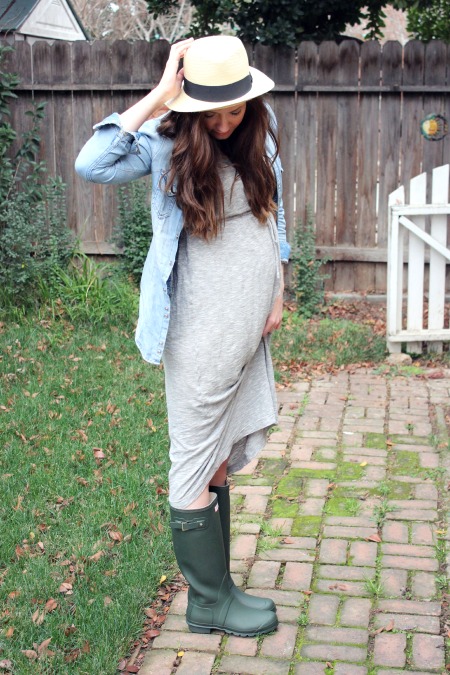 hat: h&m (old, similar here)
chambray: h&m (old similar here and here)
dress: j. crew via thredup (similar here and here)
wellies: hunter (here)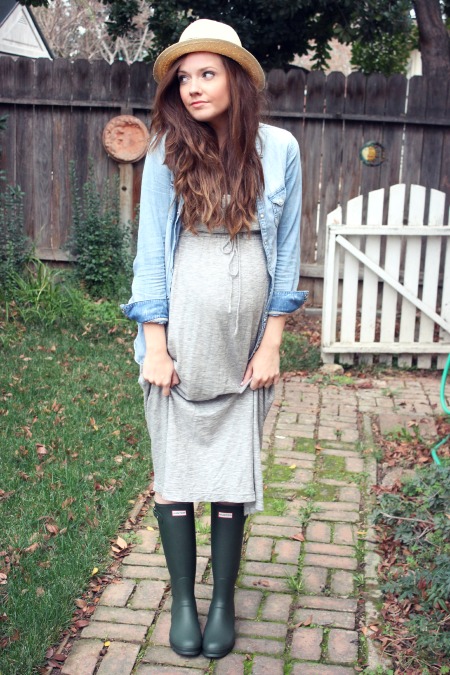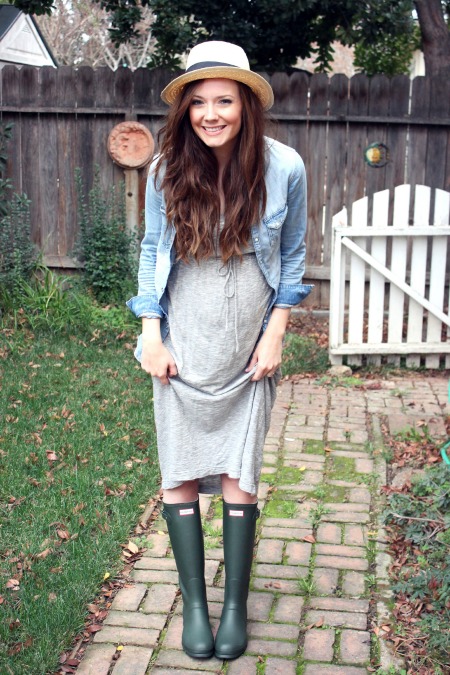 It has been rainy lately, and I mean, FINALLY, right?! We've been in a really terrible drought, so this rain has been much needed. One thing about the rain, though, especially after it not having rained in soooo long: People forget how to drive when it rains. That's just the facts. I don't know if this is some sort of California phenomenon, but my goodness, it's terrible. It's like, "Oh no, what is this stuff falling from the sky?! How do I drive? What am I doing on this road?!" and it doesn't help with my mild road rage (I get it from my dad) and Zack teases me for it. At least I'm an excellent driver. (I drive in the driveway). (Anybody? Anybody?)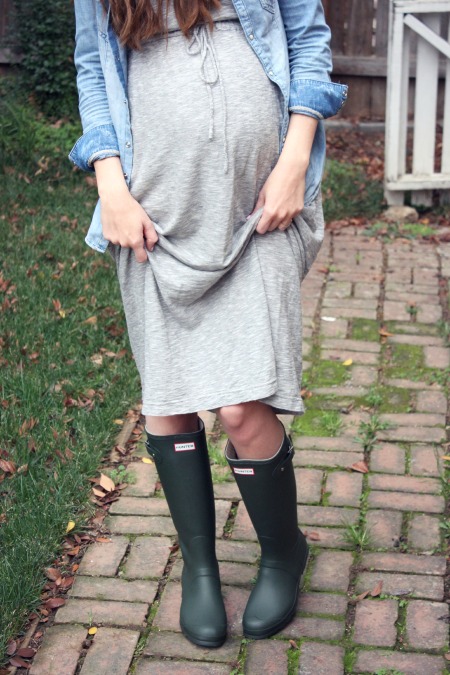 So. Back to the rain. I was so happy about it, I belted into song, "Rain, glorious rain!" You know, to the tune of "Food, Glorious Food" from "Oliver!" One of the best musicals, if I do say so myself. After Les Mis, of course.
Annnnnd that was a look into my brain today. You're welcome.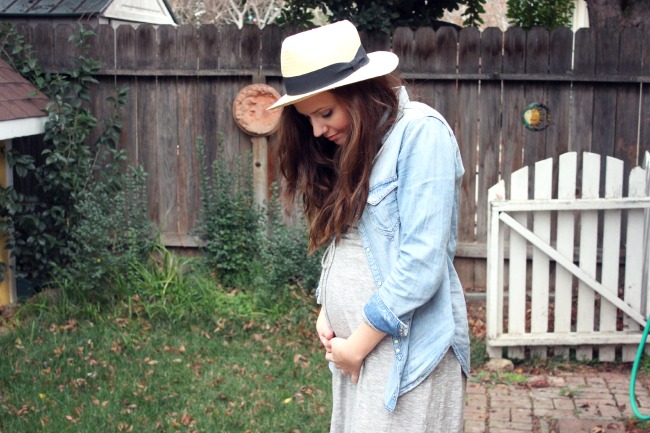 Oh, here's something else: I made oatmeal yesterday morning, and ate it merrily and went about my day and then literally two hours later I came back into the kitchen and noticed that the "BURNER ON" light was on. So, that was fun. Thankfully, there was nothing ON the burner, and I just turned it off and that was that, but jeeze louise, Katie. You could have burned down the house! And what a story that would be to Zack when he gets home to a pile of burnt house. I blame pregnancy brain. It's a fact, I read it in the magazine at the dr's office this week. It is scientific fact that your brain shrinks when you're pregnant (but it added "Oh, but don't worry! It grows back again!" which was only slightly reassuring) and so. I have a solid excuse for leaving the burner on. And for forgetting E V E R Y T H I N G. Lucky me.
Oh, also, I didn't tell Zack that little burner story, so it should be fun when he reads this today. ;)
Do people drive terribly when it rains where you live, too?
Ever seen Oliver? Do you belt into random songs too, or just me?
Have you experienced "pregnancy brain," pregnant or not? I feel like I've always kind of had it, so it's only even moreso now, you know?
xo
p.s. Want more inspiration as to what to do with your chambray? I've styled it 5 different ways over at Savvy Sassy Moms today! :)