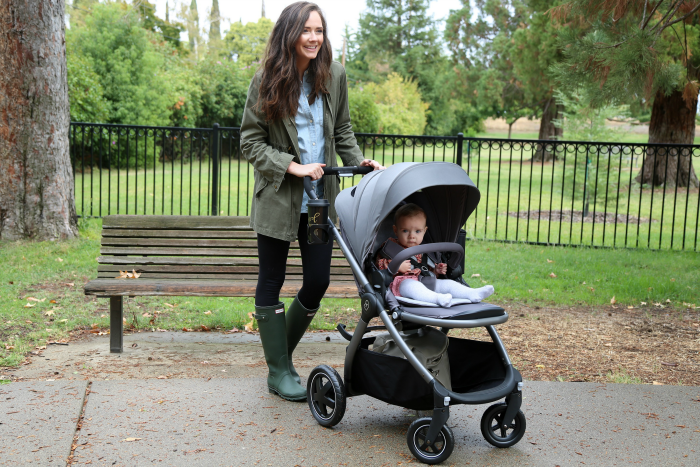 jacket (old, similar here) | chambray | leggings | boots | stroller c/o
Lately, I feel like the only time we actually get out of the house is to go to some sort of park. I guess that's the reality of having two little ones- it's literally parks and playgrounds alllll day every day. Okayyyy maybe I'm exaggerating, but seriously. I'm not complaining though! It's good for the soul, getting out in nature and enjoying the day.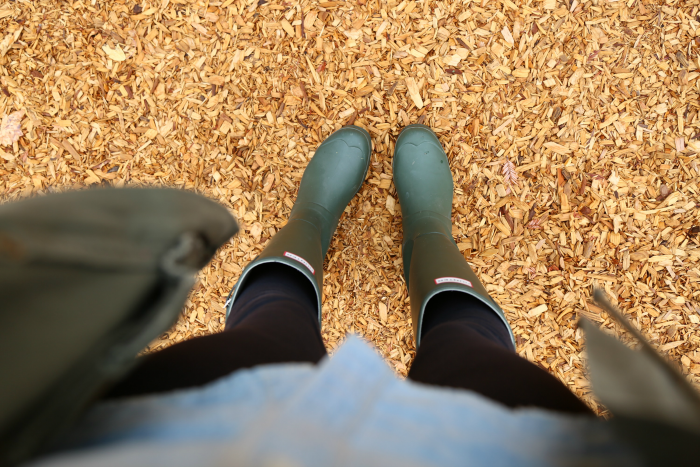 We did just that yesterday- it had rained that morning and it was cool and overcast and absolutely beautiful, so naturally we had to GET OUT! The park was the perfect way to do just that.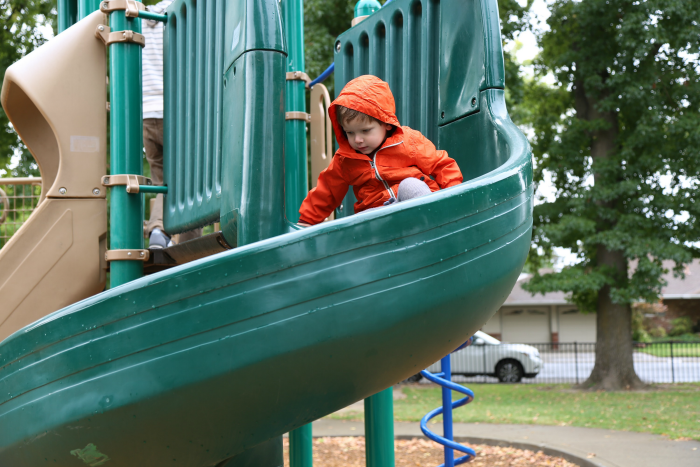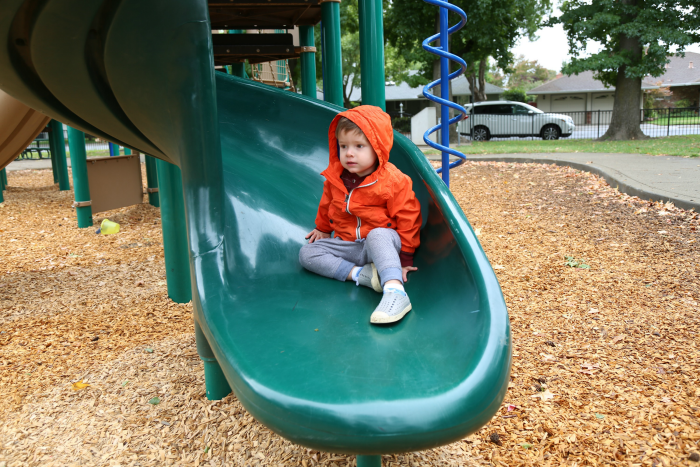 Sam loves going down the slide all by himself now- my brave boy! He also looooves to RUN run run, and it all but guarantees an easy bedtime when we take him to a park, since he can just run and run and completely wear himself out. And that makes everybody happy. ;)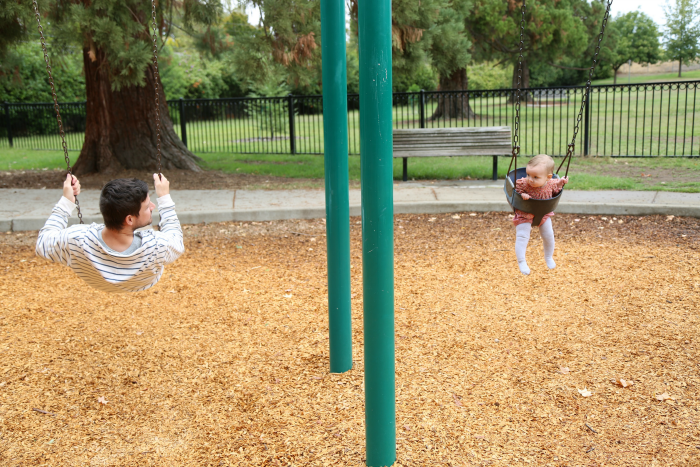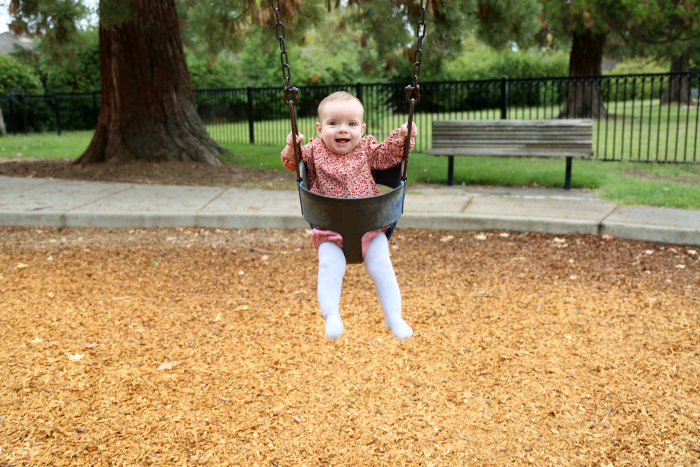 Sophie is obsessed with swings. That big smile of hers lights up any dark day!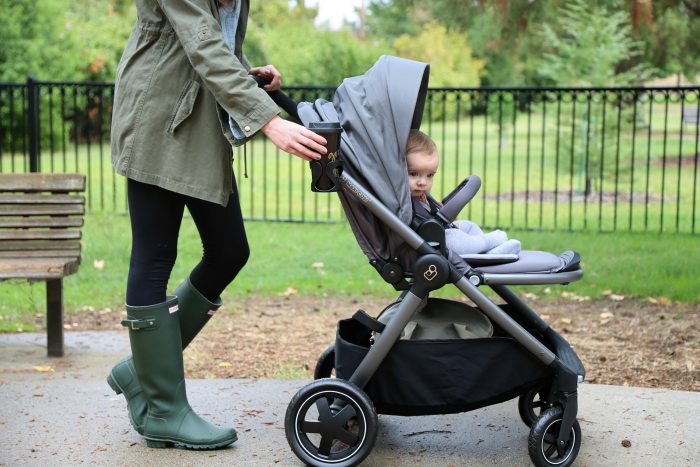 Our new stroller we were sent from Maxi-Cosi (I'm an ambassador and part of my ambassadorship is to try out a LOT of strollers by Quinny and Maxi-Cosi, so that explains all of these strollers/car seats lol- I swear I'm not a hoarder), the Adorra travel system, is PERFECT for taking on the go. My favorite part is the under carriage- that basket can fit my diaper bag, a blanket, a camera, and more! We always carry a lot with us, so it's really nice to have a basket that will fit it all! I also LOVE that it comes with a cup holder and a little attachment for cellphones/wallets/whatever. Total gamechanger!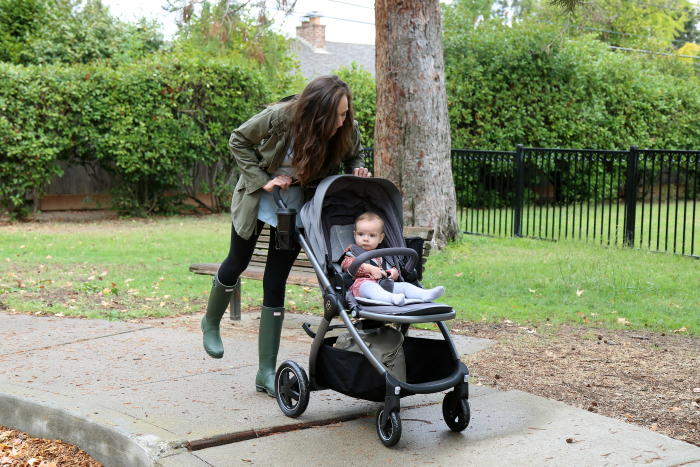 You can adjust the foot rest for whatever size Baby is- when Sam is in it, we can put it all the way down, and when Sophie is in it, all the way up! :) The seat is super plush and I LOVE the grey color. It's so pretty! We also got the infant car seat to go with it, and it fits beautifully and is perfect for when little miss falls asleep on the go and we don't want to wake her- we can just move her from car to stroller without a fuss!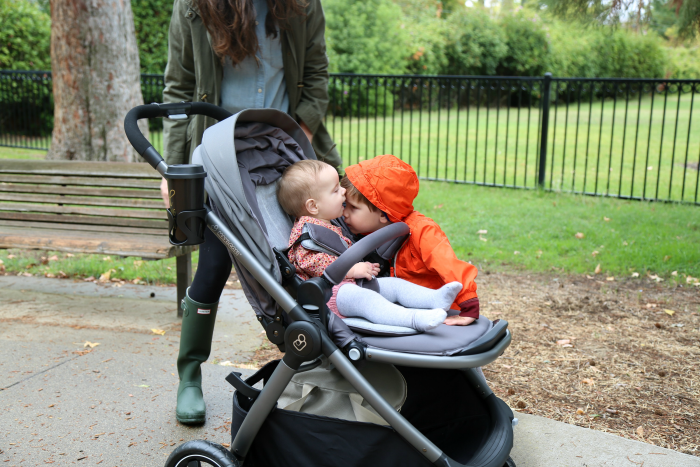 Annnnnd Sam is the best big brother. He's always giving Sophie kisses. The sweetest ever. Look at that love!!! I am obsessed with these two.
Where do you like to go to get some fresh air and unwind?
xo