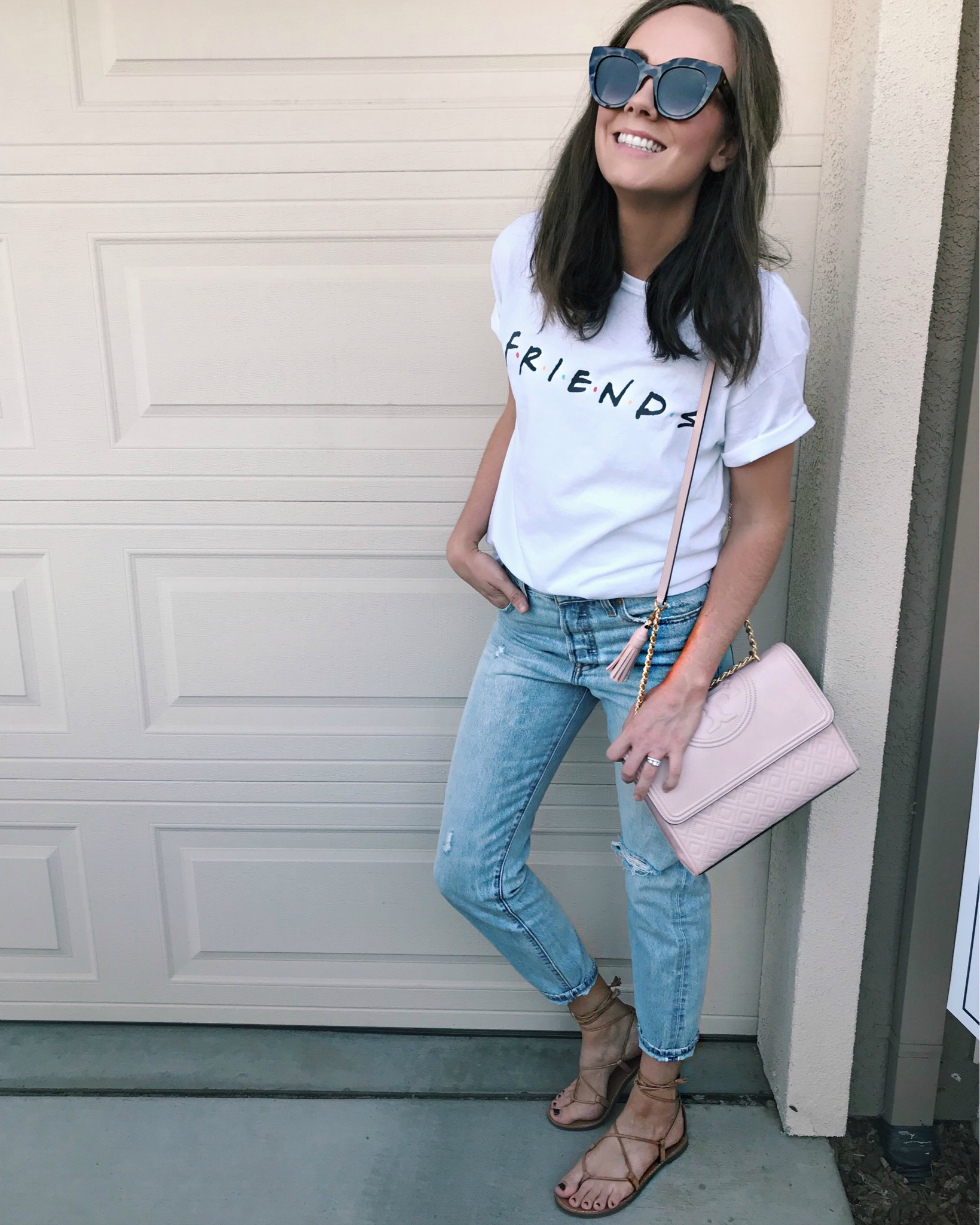 TEE (true to size- I sized up for a slouchy fit) | JEANS (run small, size up one!) | SANDALS | SUNNIES | BAG
Clearly when I saw this tee I knew it HAD to be mine. Friends is onlyyyy one of the best shows ever. "PIVOT!!!!" I die laughing every single time. And if I had to choose a character I relate the most to, it would definitely be Rachel Green. I asked Zack and he said "Monica Geller." Hahahaha! And then he said "Paulo." I can't even.
DRESS (true to size) | CARDIGAN (true to size) | SHOES (size up 1/2) | BAG
Took some photos for an upcoming blog post! Stay tuned- I'm so excited for it! Loving this entire casual but cute outfit, that is perfect for the summer-fall transition!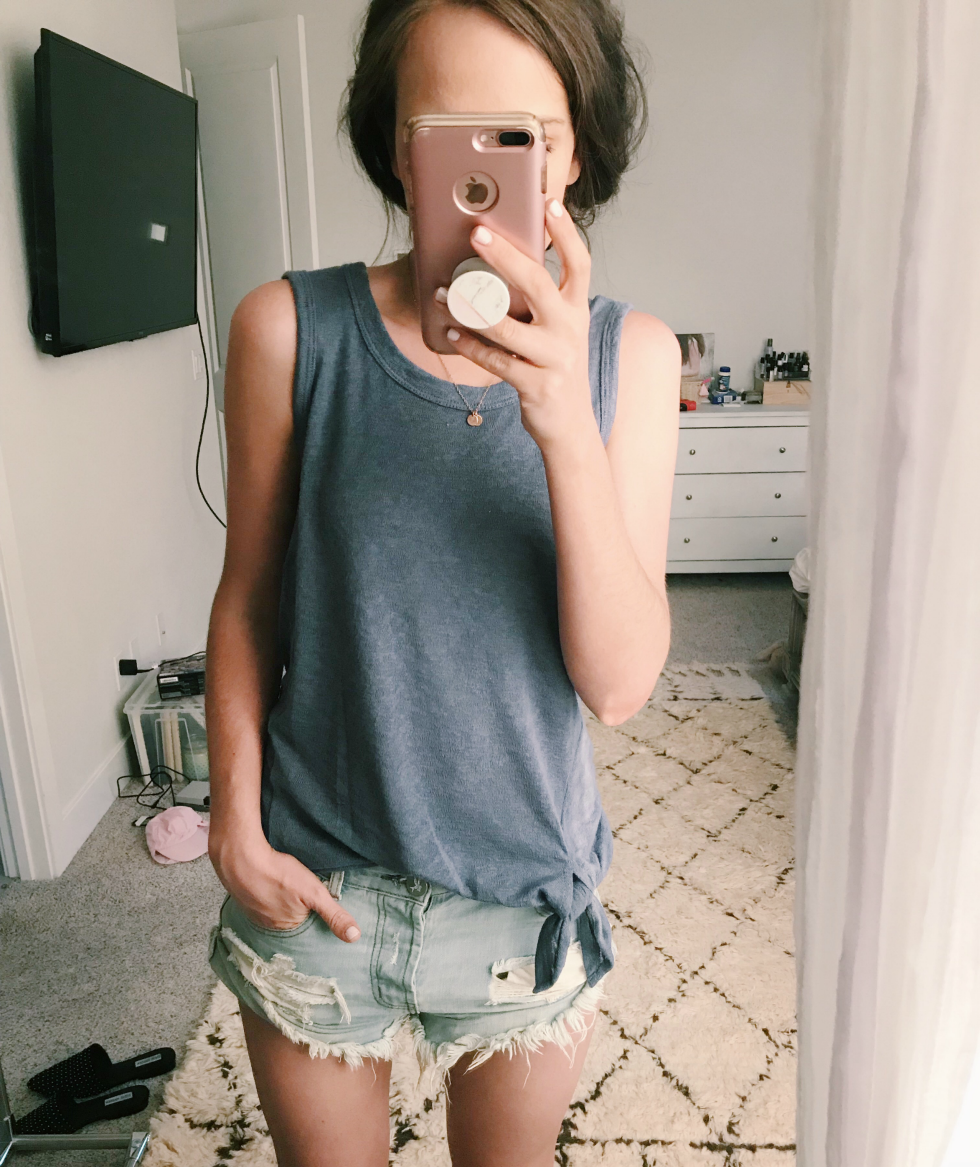 TANK TOP (true to size) | SHORTS (true to size) | SIMILAR SHORTS FOR LESS
I picked up this adorable throw-on tie tank from the Rack and I am OBSESSED, you guys! It's such a great piece to pair with denim shorts now, and some cute pixie pants or leggings come fall/winter! Comes in a ton of colors, and fits true to size! I think I need the mauve one too.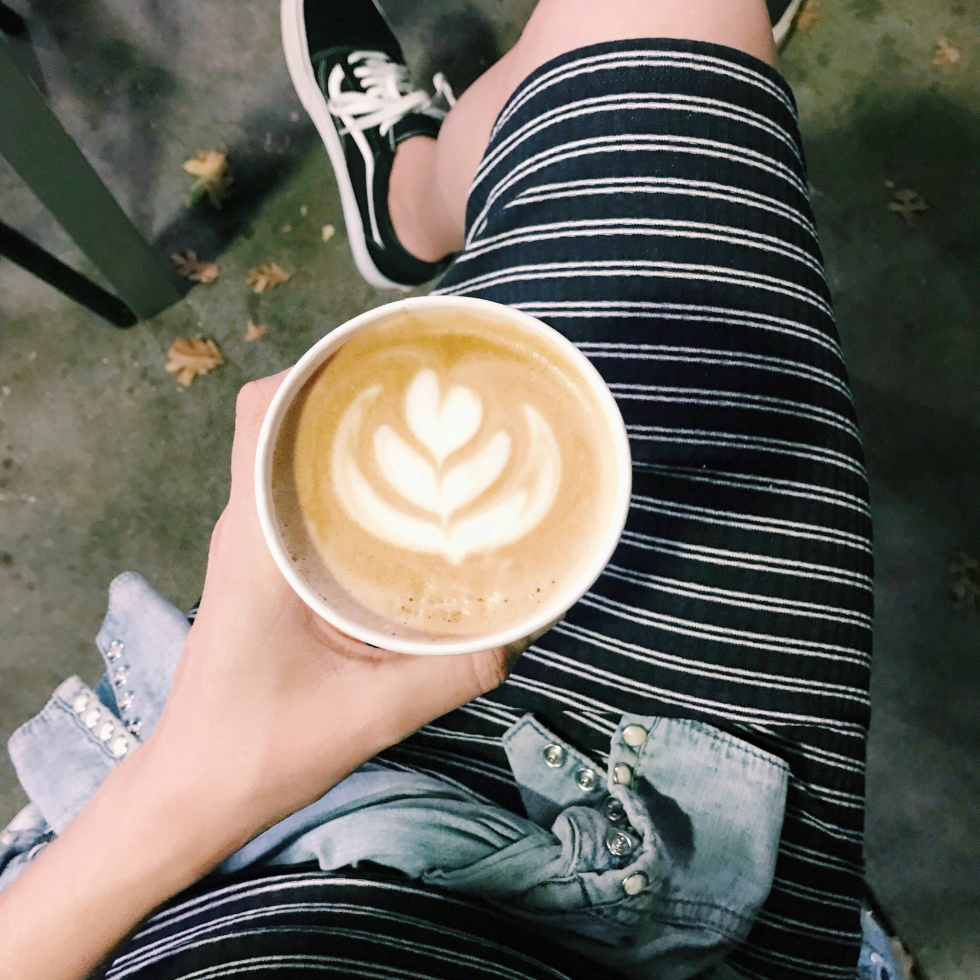 DRESS (true to size) | SIMILAR CHAMBRAY | SHOES (size up 1/2)
Coffee and good conversation: my love language. Give me a vanilla latte and tell me I'm pretty. Easy as that. ;)
Which Friends character are YOU??
xo