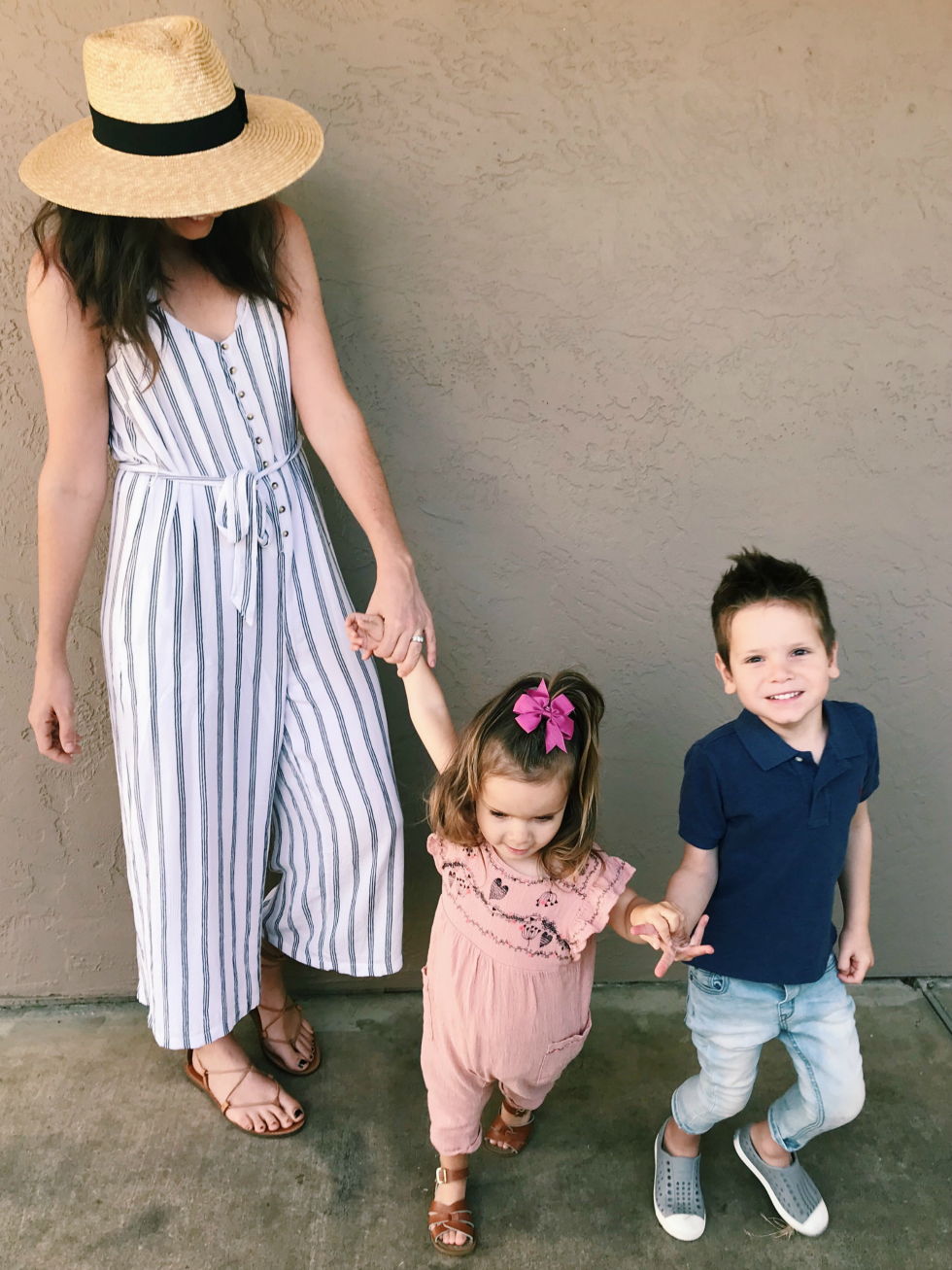 Jumpsuit from American Eagle, and sold out, but similar HERE and HERE) | HAT | SANDALS | SOPHIE'S SANDALS + BOW | SAM'S SHOES
Church with the fam. I love them so much it hurts! And Sam, looking at the camera AND smiling?! I could cry. He is such a happy and sweet boy, but these types of pictures are hard to come by. Autism mamas can relate, I know. So when one is captured?! It's cause for lots of celebration!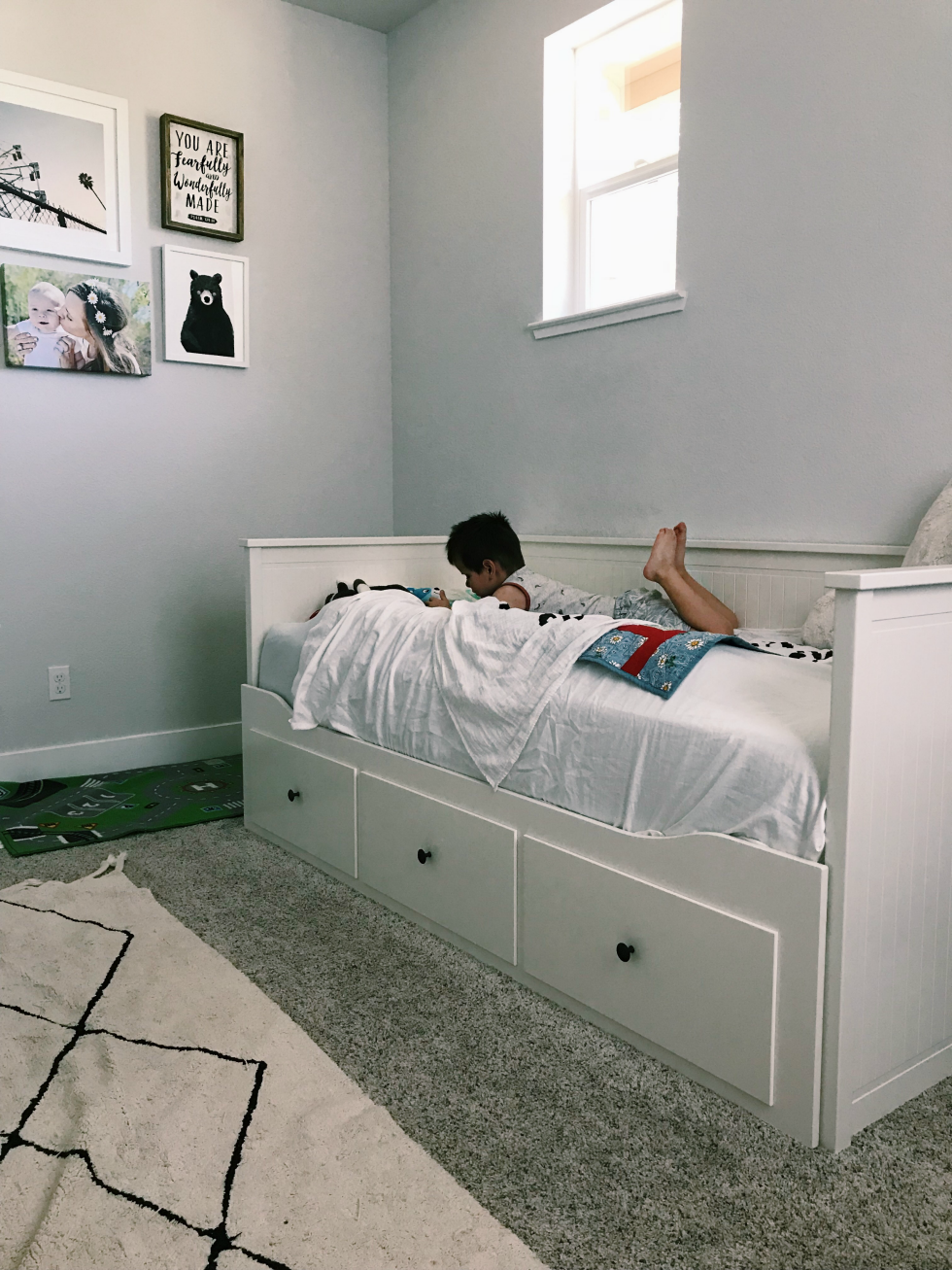 BED- IKEA | RUG (it's washable!) | BUMPER (the best! we have one for each kid!) | BEAR PRINT | FERRIS WHEEL PRINT
Quiet time with my sweet boy, which lasted a whole 5 minutes before he started climbing up on his bed and window like a little monkey! Typical.
Sometimes rest means sleep, and sometimes it simply means taking things slower, allowing myself to BREATHE, and enjoying the here and now. Not rushing, not planning a million things, just taking the day as it comes. This weekend was full of some much needed REST, and it was a beautiful thing.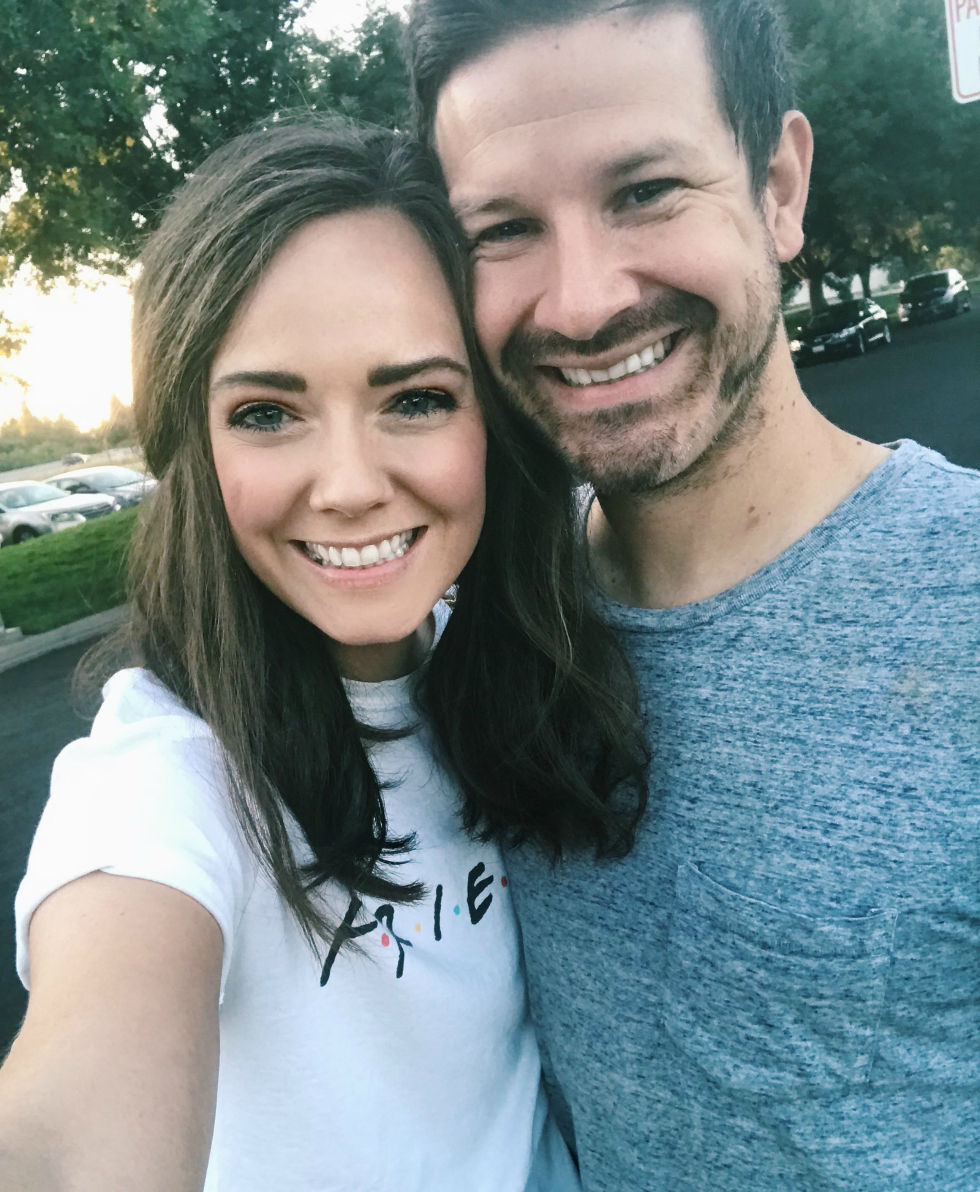 Thursday was Sam's Back to School night. I am just SO excited for this school year for our sweet boy! His teachers are both amazing, his aids are (always!) amazing, he is surrounded by love and support at school, and I could just cry with the amount of gratefulness and joy I feel!!! He is in the right place and he is going to THRIVE beyond belief! AMEN.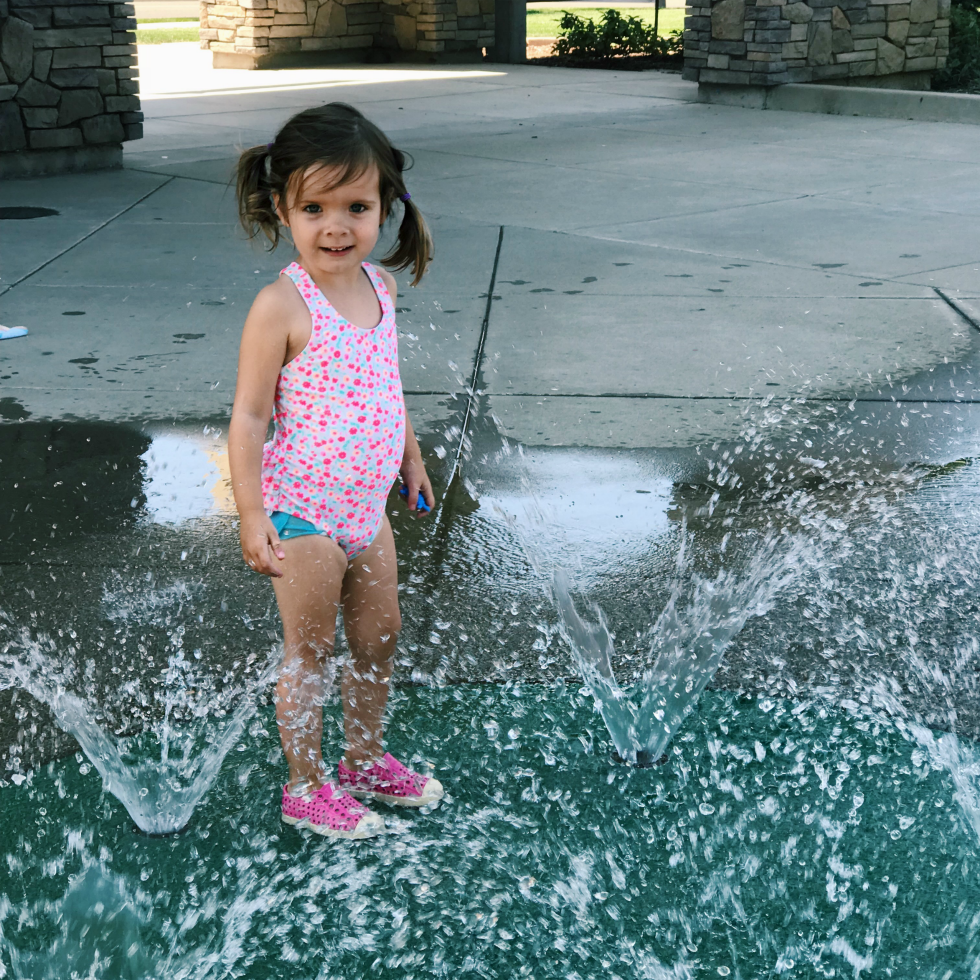 Friday we headed to the splash pad for fun. It's one of favorite summer activities- we'll be sad when it's closed! The kids love running through the water. Seriously so much fun! And free. :)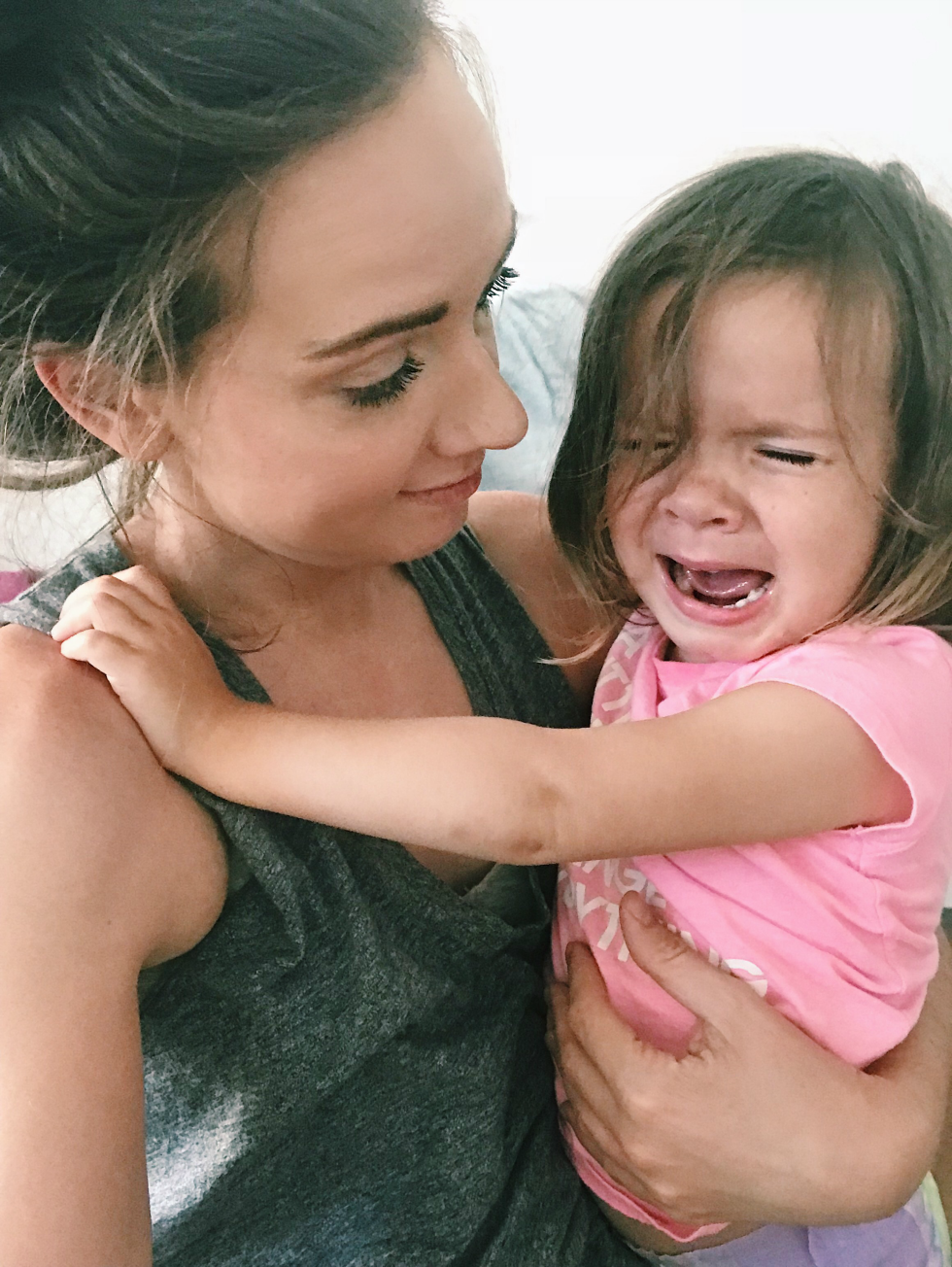 Friday night, Sophie had a very "2 year old" moment and threw a major fit because she wanted to wear her Nike shorts. And they were dirty. Life is so hard sometimes. ;)
Saturday night Zack and I got a little date night! We had an amazing business meeting over coffee and avocado toast (so basic, I know haha) and talked about priorities and the future, and I am SO excited and fueled by that meeting! Lots of good stuff to come! We then went to Home Goods (because that's all we do on date nights now ha!) and got sushi for dinner and ICE CREAM IN A DONUT for dessert (yes I am serious, if you're local you have to try The Parlor!) and some coffee. It was SUCH a fun date night, I just have the best time with him.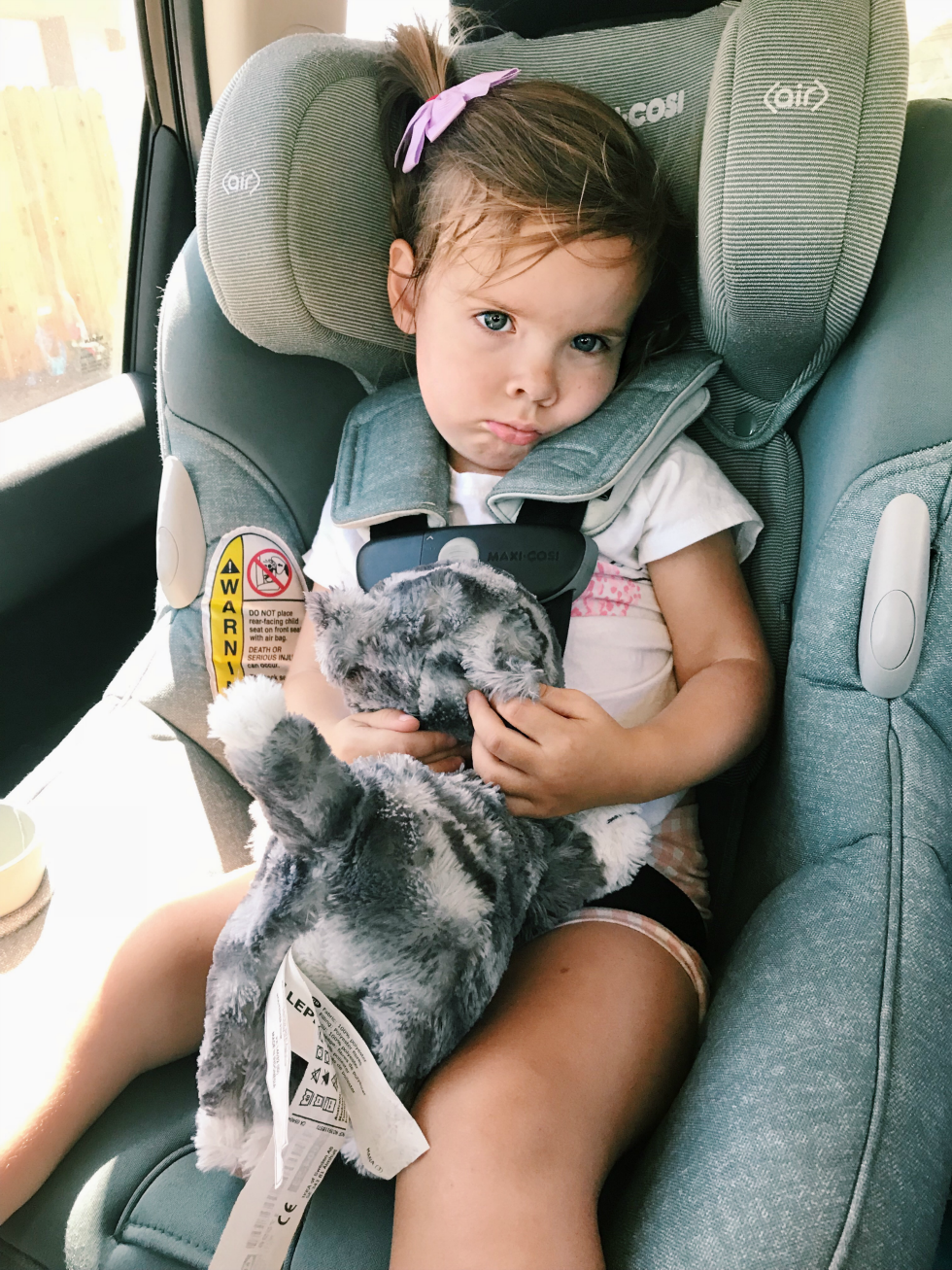 CAR SEAT (our fave!)
And some more 2 year old sass!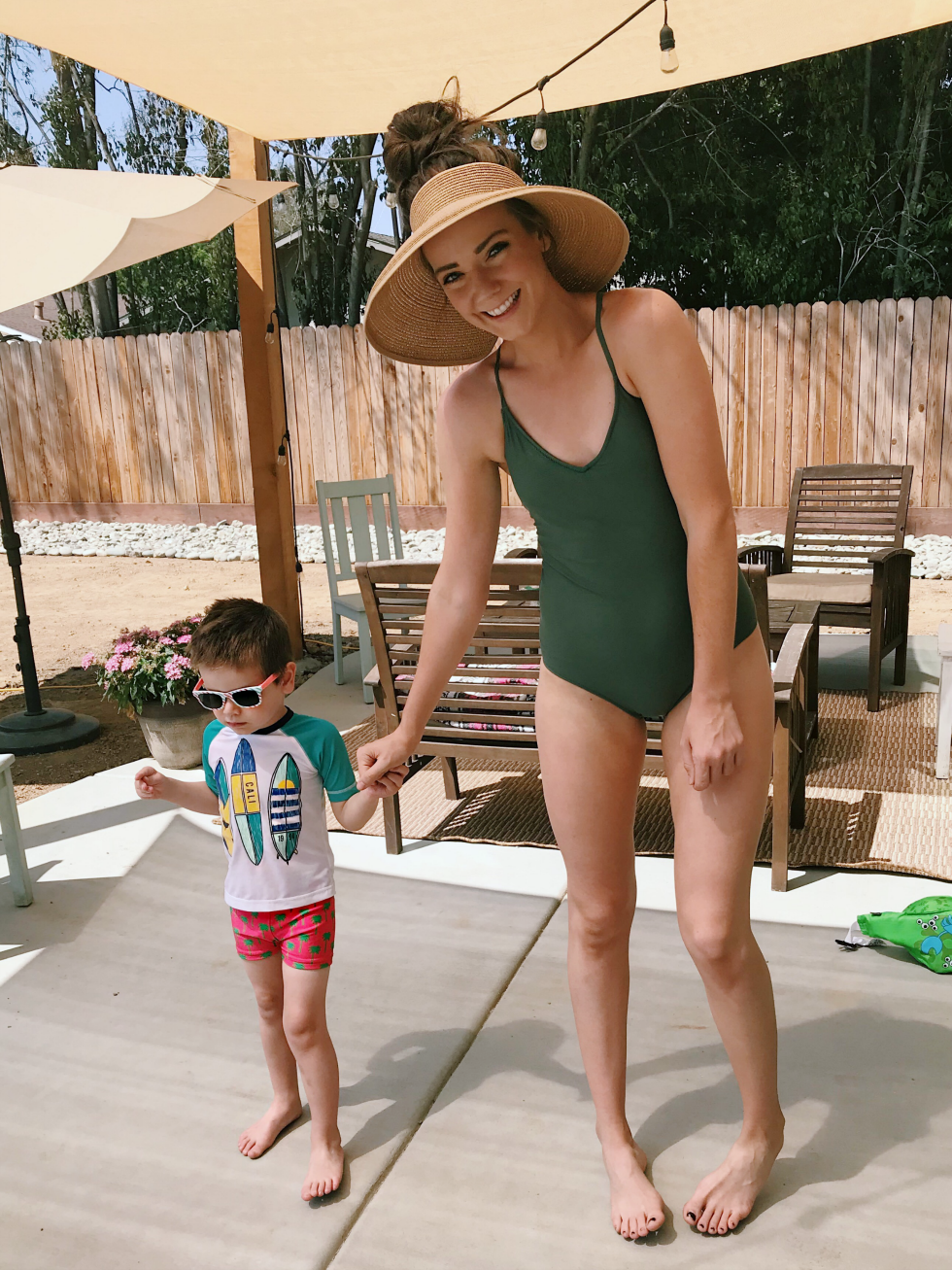 VISOR | SWIMSUIT
Naptime for Sophie, and pool time with Sam! Zack hates my new hat. I love it.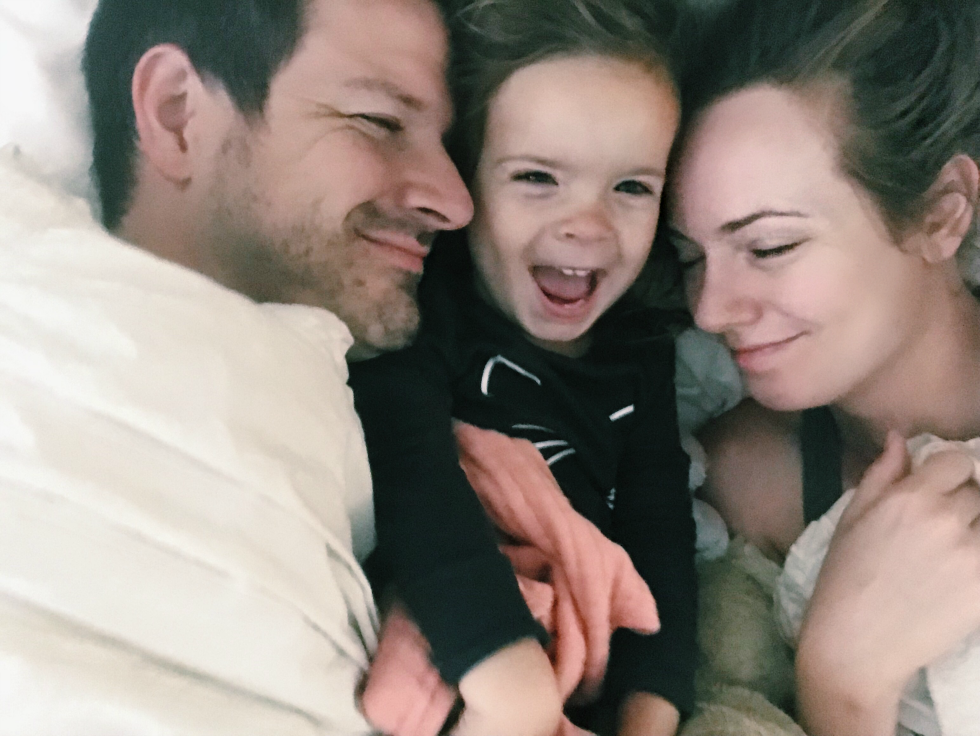 Sunday morning was one of the best in a while. Sophie girl came into bed with us and we got to cuddle for over an hour! THAT NEVER HAPPENS anymore!!! The best!
xo