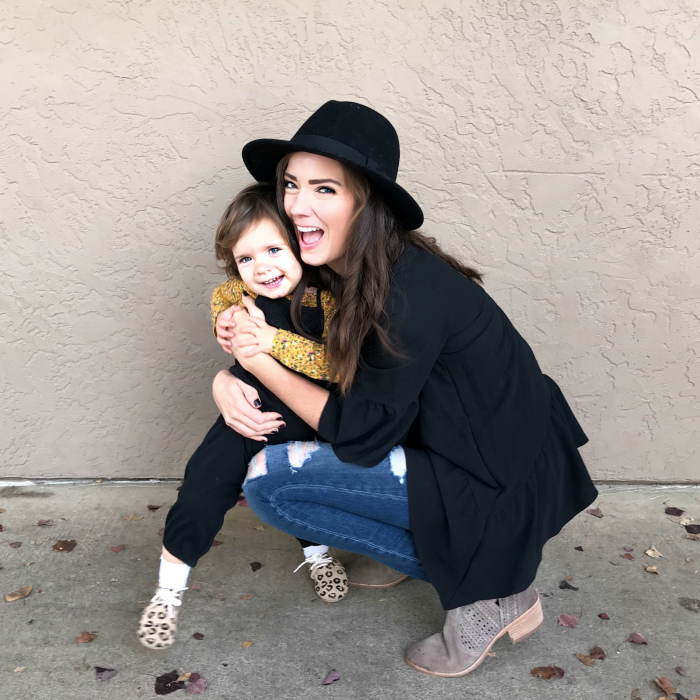 FIRST. THIS GIRL. Can't even handle her.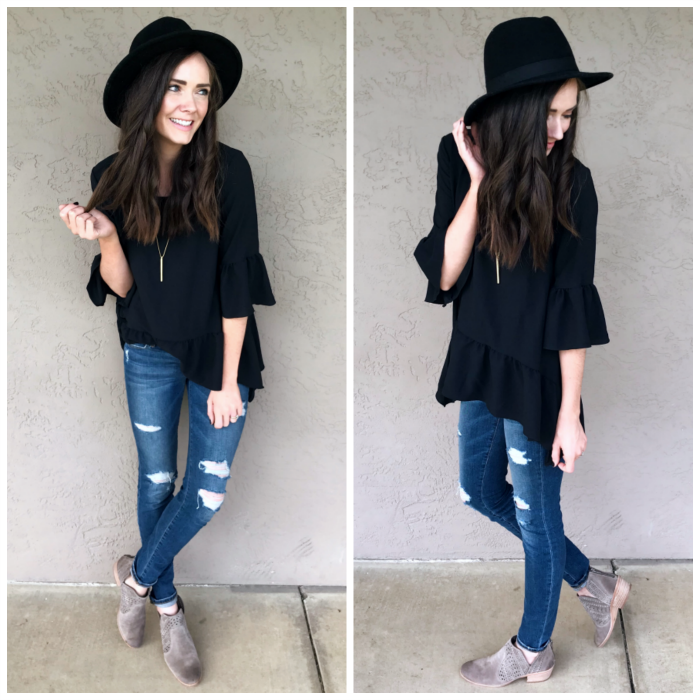 TOP | JEANS | BOOTIES | SIMILAR HAT | NECKLACE ($10!)
And a little OOTD from Sunday's church look. This top is so cute and flowy- I'm in a small. These jeans are some of my faves, too! True to size.
It's beginning to look…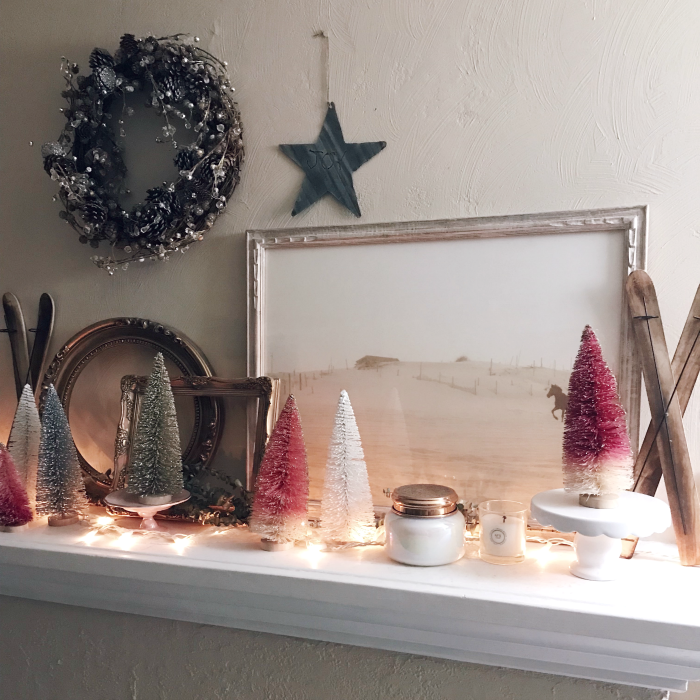 A lot like… Well.. you know the rest. ;) I used to be one of those people who was suuuuch a Scrooge about Christmas NEVER being before Thanksgiving. NO way, no how, not allowed, that's ludicrous, who DOES that, what about Thanksgiving??? blah blah blah. Well. I'm not like that anymore. Ha. I've realized some things about myself in the recent years, one being: a big key to simple happiness and joy, is to just do things that bring happiness and joy. SO obvious, right? Well, for me, one of those things just happens to be decorating for the holidays. And SO. I thought, why wait? I mean, Halloween is over (I will draw the line there, I assure you), and really, Thanksgiving in my mind is a Christmas holiday (the whole holiday season is one, really!) so it's not so bad to deck the halls before December comes. PLUS. How can I only enjoy this beauty, the glitter and pretty colors, the lights, the scents and glimmer of Christmas, for only one month?? That is simply not long enough.
ANYWAY. I think I've explained myself far too much here. What I'm saying is this: Christmas decorating makes me undeniably happy. Waking up to fairy lights and peppermint in my coffee makes me happy. I want to be happy. So, I decorated our house for Christmas. And it's oh so happy!
Plus, you should have seen the look on Sam and Sophie's faces. It makes them happy too! That's really all the reason I need.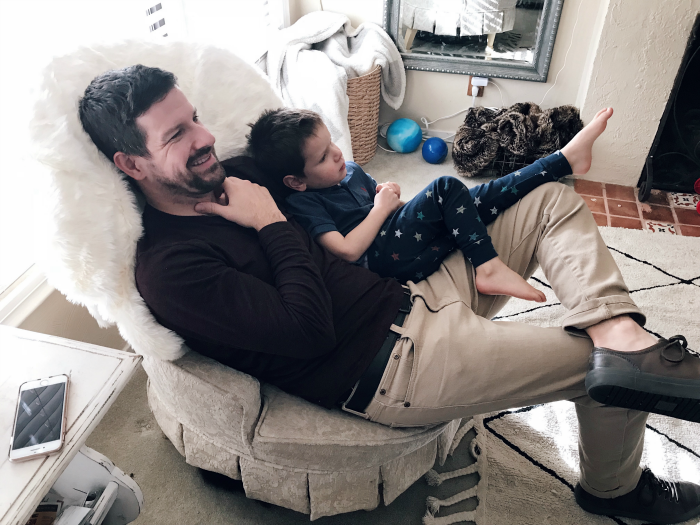 Besides the decking of the halls, this weekend brought with it some trips to the park, sunny days, church and post-church McDonalds (never ever happens, but some french fries were in order) and planning out our week ahead.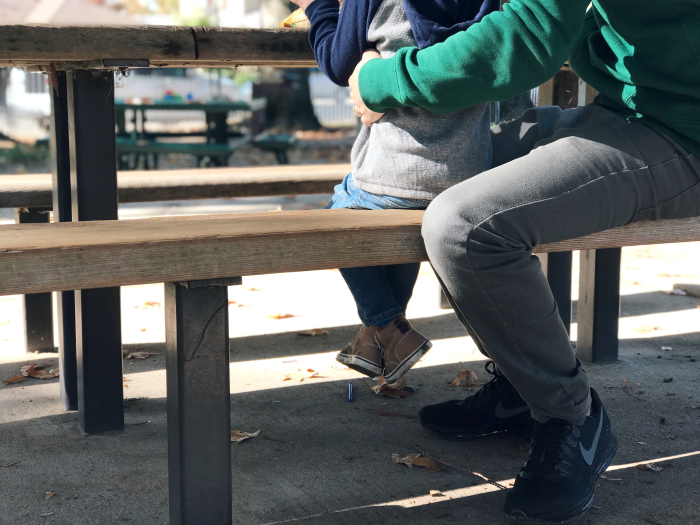 I hope you had a great one friends! Here's to a happy Monday!
xo