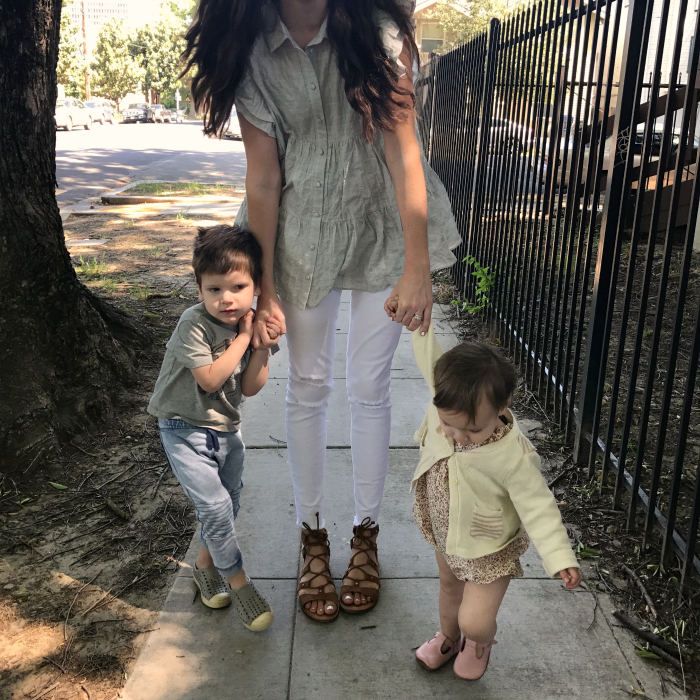 top (wearing a size US 6/ UK 10) | jeans | sandals | Sophie's romper | Sam's shoes
This weekend was full, of everything. Full of cuddles and laughter. Full of joy and sadness. Full of sickness and getting better. Some photos from our weekend…
We celebrated my mama's would-be-61st birthday on Sunday by getting fresh air and heading to the farmers market downtown. I think she would have liked that a lot. Today is a hard day for me, but these little ones make it less so. Thank God for them, and my sweet hubby. Hugging them extra tight today! And dreaming of the party that heaven was throwing. I know it was a good one. But I can't say I'm not jealous.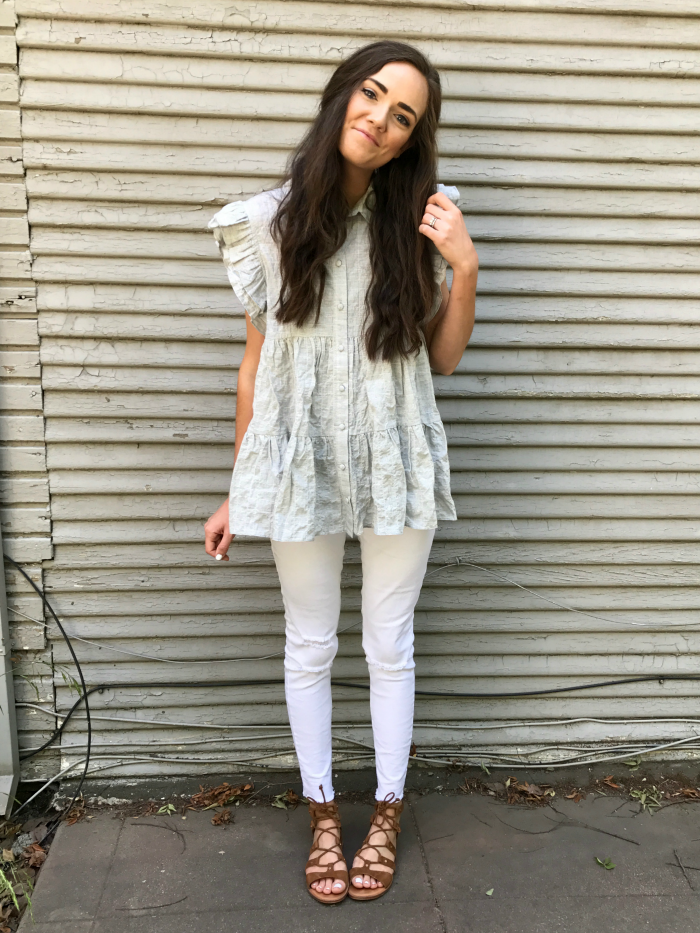 Seriously, guys. I'm just so in love with this adorable ruffle top. They keep getting sold out and then coming back in a few sizes, so if your size is up, hurry and don't miss out!!! The. Cutest. Also, these jeans are soooo comfy and under $50! And these sandals. I walked around in them all morning and they are soooo comfortable and the perfect spring/summer sandal!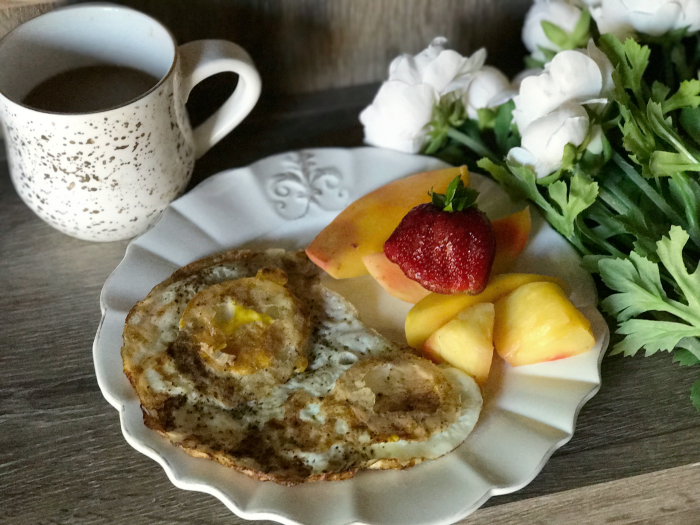 Sometimes I take pictures of my food because it's just so pretty. This is one such time. This is kind of my perfect breakfast. Give me alllll of the fruit. And coffee. Always coffee. ;) In my favorite mug ever.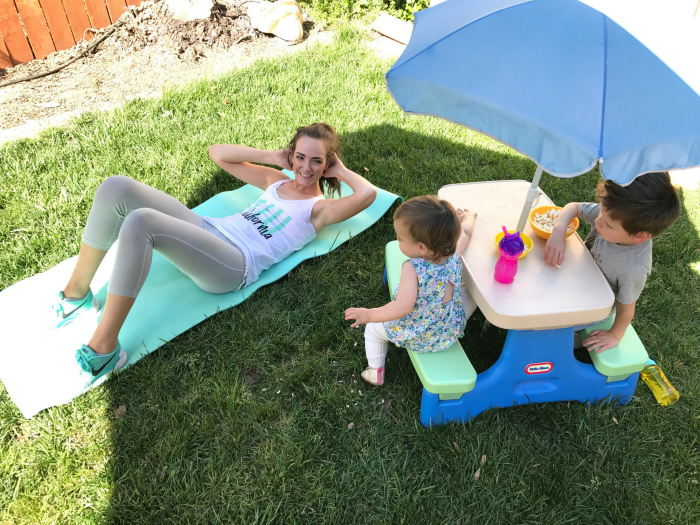 similar shoes + here | similar yoga mat | kids table | sophie's romper
Got in my workout in the beautiful weather (seriously, guyyys this weekend was so beautiful!) with my two little helpers. ;) At one point, Sophie was even doing jumping jacks with me and push ups with Zack! So so cute. They really do watch everything we do!!! Such an important reminder. :) And a powerful one!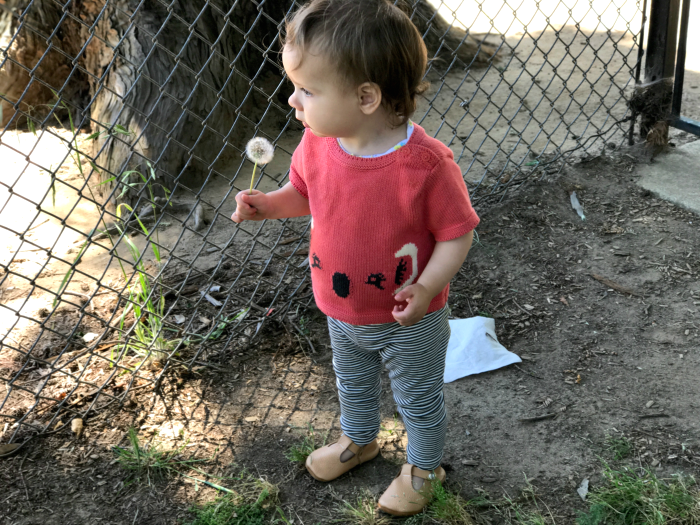 sweater | leggings | shoes
Annnnd a little mini fashion blogger in the making? Perhaps…
Hope your weekend was beautiful, friends.
xo