Okay, somehow it's Friday. That happened quickly. This week is kiiiind of a blur, but it involved a lot of playgrounds and time spent OUTSIDE (although, also a lot of sweat, because summer is definitely fast-approaching around these parts! It was in the 90s, say what!!), so really, it was a good week! Some photos from things I'm loving lately…
I did a little online shopping, because it's my favorite pasttime (not my husband's favorite, mind you… ;) and got the CUTEST tops that I have to share!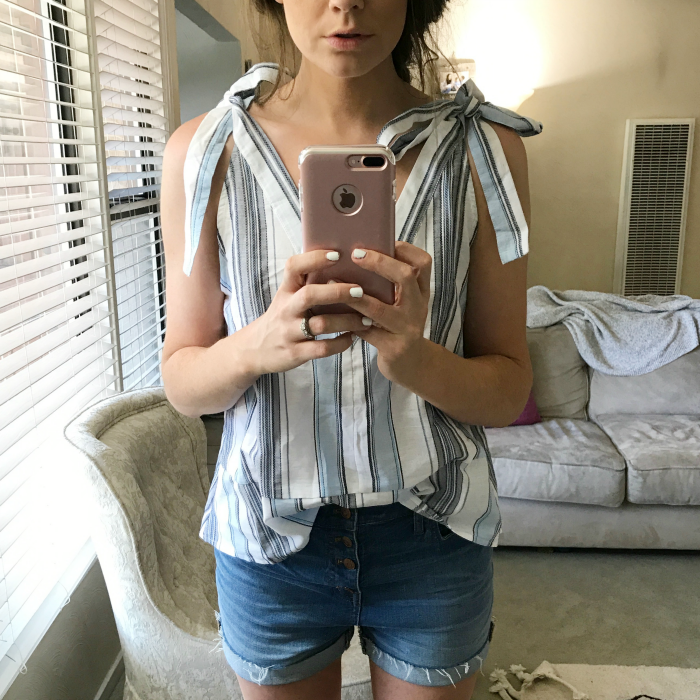 top || shorts
I'm obsessed with the shoulder ties on this one! The perfect lightweight top for summer!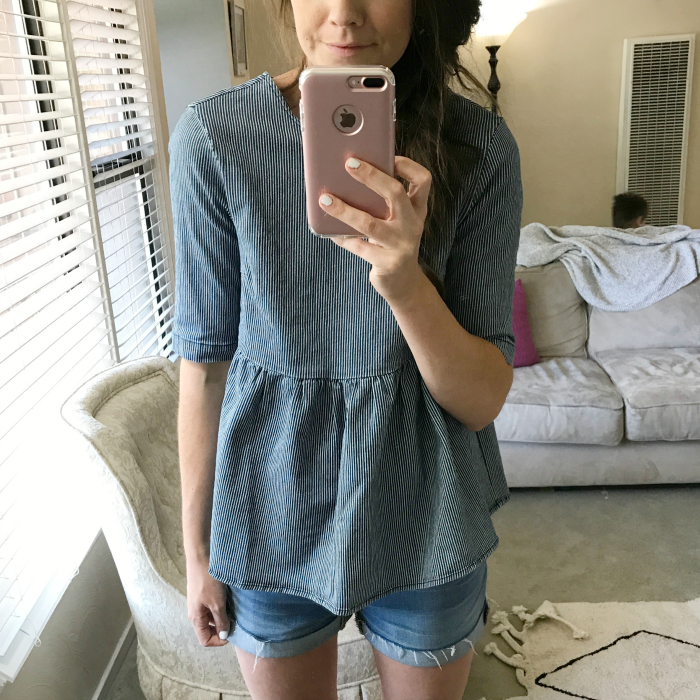 top || shorts
This top is so freaking cute and comfortable (like a stretchy denim) and then the BACK. The back is everything. Can you tell I'm on a bow kick…?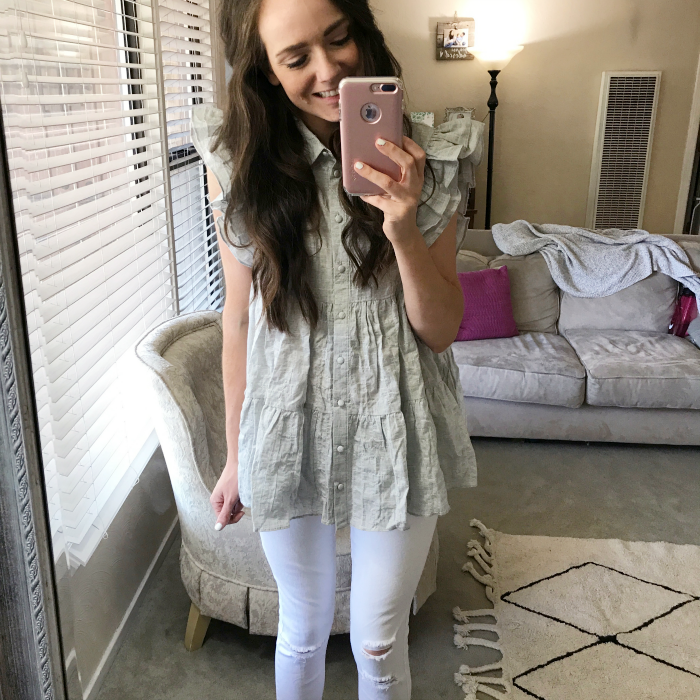 top || pants
Annnd this top guys. Quite possibly the cutest damn thing I own. IT'S JUST SO CUTE. I'm really sad it's currently sold out, buuuut hoping it comes back in stock soon! Everyone needs it!
A little reminder that whenever I share any outfits on Instagram, I link to everything I'm wearing on my shop page, right HERE! :)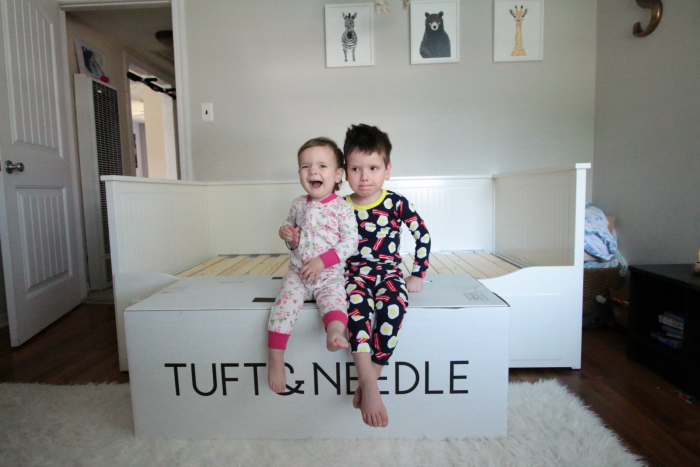 bed: ikea || mattress c/o tuft & needle || framed art: minted (zebra, bear and giraffe) || Sam's jammies
In other news… we upgraded Sam to a big boy bed around his 3rd birthday, because well, it was time. :) I was SO NERVOUS for the transition but am really happy to report that it went PERFECTlY. Like, it literally couldn't have gone any smoother. We got his daybed at Ikea (looove it!) and his mattress was gifted to us from Tuft & Needle. We have one of our own and are OBSESSED (the best mattress ever, basically!!!) and so we were so happy to get one for Sam too! Guys, the first night in his new bed, he slept beautifully. And has ever since! Can't say I'm too surprised, he's living like a king in there. ;) Can you tell Sissy thought this new setup was for her? Oh, sweet girl, your time will come… Allll too soon, I'm sure.
This weekend is the Kentucky Derby (also my grandpa's birthday party!) and then Sunday would have been my mama's birthday. Soooo. Pray for me, if you pray. I'm gonna need some strength this weekend. Birthdays are always the hardest.
xo