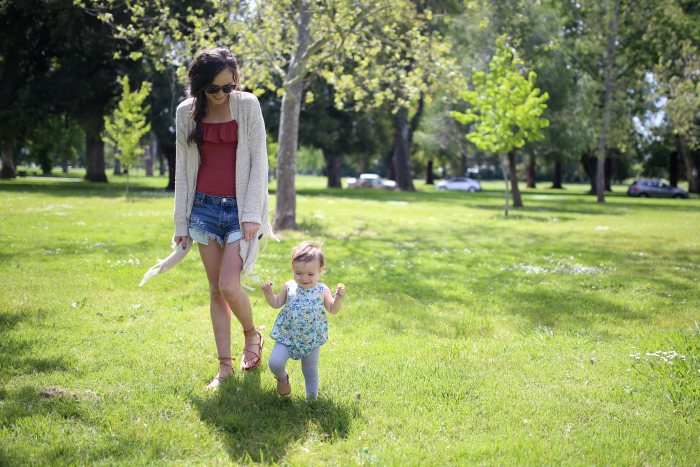 Being a mother is truly my greatest joy. Having these two little people who look up to me, who love me more than anything or anyone, who are completely reliant upon me for survival, ohhh boy. It's kind of terrifying but also incredibly amazing.
Yup, I'm a lucky one.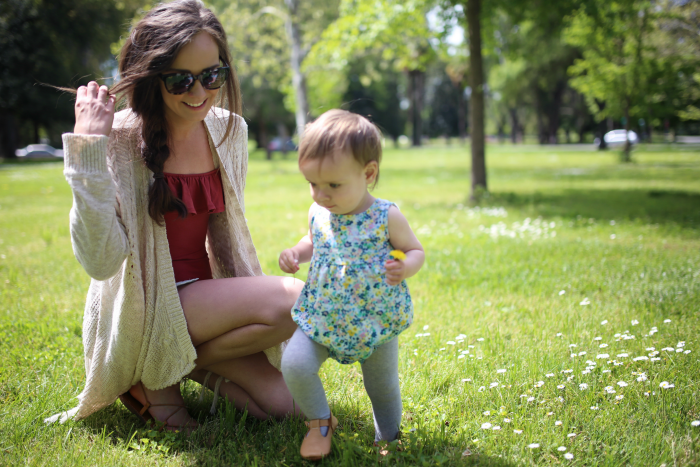 With Mother's Day fast approaching, it's time to start thinking of gifts to give the superhero mamas in your life. While jewelry is nice, getting it every year on the same holiday can get predictable. How about something different- like a pair of sunglasses? It's a unique gift that would be perfect for stylish moms, and one that you may not think to give! I, for one, wear sunglasses ALL OF THE TIME, and I always love finding new pairs that fit just right and are great quality. Maui Jim fits the bill for this. Plus, they have the cutest selection of styles! They're lightweight, comfortable and stylish, plus each pair of lenses has PolzarizedPlus2® lens technology for brilliant color so every detail is crisp without glare or harmful UV. Seriously awesome. You can see the whole collection at mauijim.com.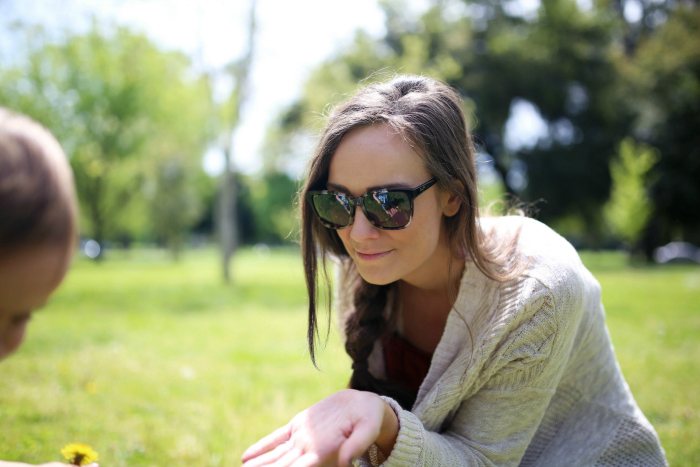 So sure, sunglasses may not be your usual gift, but what mom is just "usual" anyway, right? We are all kind of extraordinary, and deserve a gift that reflects that. :) Literally and figuratively speaking. Seriously, the reflection on these bad boys is pretty great.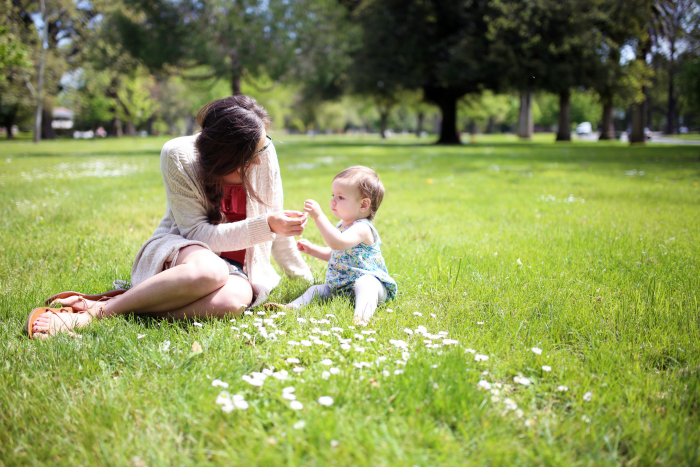 So go on and treat yourself (or a mama friend!) to some new sunglasses. One of my biggest beliefs is that you don't need to ever "lose yourself" (or your style!) to motherhood. You can still be stylish, you can still have nice things (mostly… ha!) and you can still rock your personal style while being a mama! And you should!
Also, let's be real: a good pair of sunglasses is kind of the perfect accessory to hide those dark circles from lack of sleep (something concealer and coffee might not completely cover up). But sunglasses totally will. And for that, all of the mamas say, AMEN.
xo
What is your dream gift for Mother's Day?