This post sponsored by Hanna Andersson, but all opinions are 100% my own.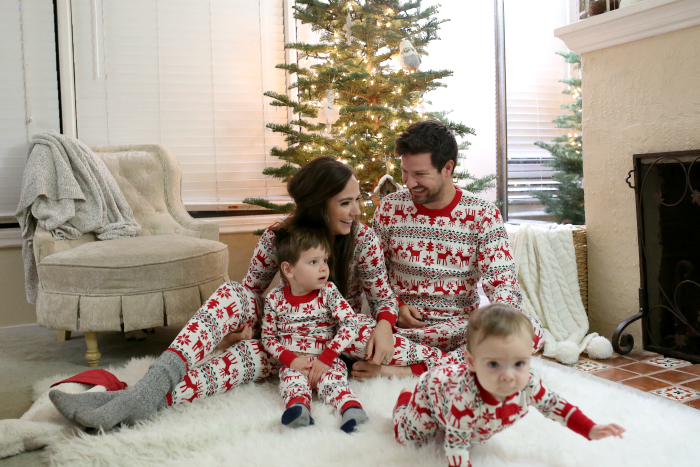 I'm a sucker for a good tradition. And this Christmas season is the time for them, isn't it? So I thought it'd be fun to share our favorite holiday traditions! And please, leave a comment sharing yours, as well! I'm always looking for some more good ideas! :)
To quote Fiddler on the Roof:
Traditiooooooon! Tradition! …. Tradition!
Okay. Onward!
one || Watch "Christmas Vacation" on Thanksgiving night. The official start of the Christmas season! Nothing better than ringing it in while in a turkey coma, snuggled with your loved ones, sipping on hot chocolate and the best Christmas movie ever, right?! ;) Right.
"You set standards that no family activity can live up to."
Yup. Clark Griswold is me, basically.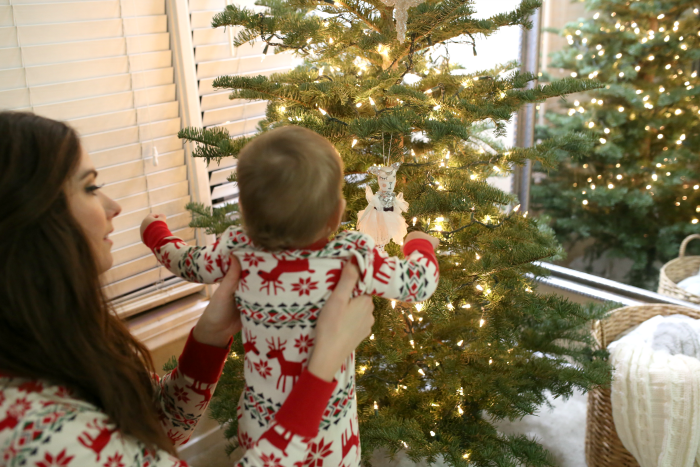 two || A new ornament every year. My mom started this tradition with us- she would let me and my brothers pick out a new ornament every year, and it was always something I looked forward to. I plan on carrying on the tradition with my own babies! So then when they move out (cue all of the tears), they'll have a good little collection of ornaments for their own tree!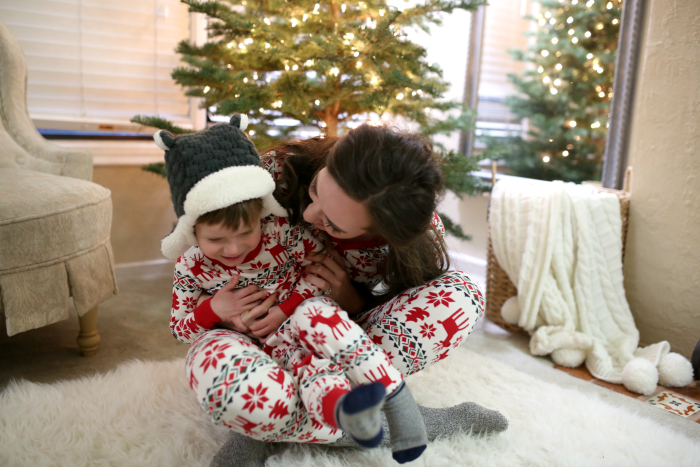 three || A little gift at the breakfast table on Christmas morning. Just a little something to make Christmas breakfast extra special. Another one stolen from my mama.
four || Operation Christmas Child. I've mentioned this before- it's an organization that I absolutely love. Each year we pack a box for a child in need in another part of the world. Just a special way to give and to teach my own kids the importance of giving. It's what this season is all about!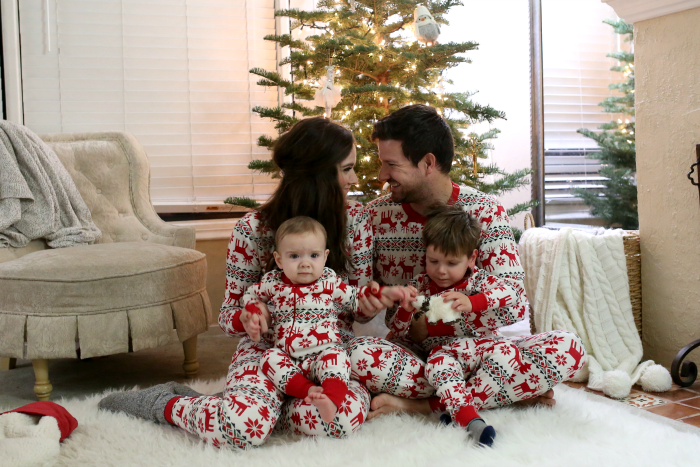 five || Christmas Jammies. One of my favorite traditions! Picking out new Christmas jammies for the whole family each year! This year we partnered with Hanna Andersson, and I am OBSESSED with our jams. Yes, we are all matching. Yes, it is the best thing ever. Yes, Zack is the best for agreeing to it (and even liking it, secretly). ;) Hanna Andersson has so many cute pajamas to choose from, too, and you can totally mix and match if you don't feel like matching completely. It's fine. I get it.
Kind of.
But seriously. This is a tradition we will continue every year! It's too much fun. :)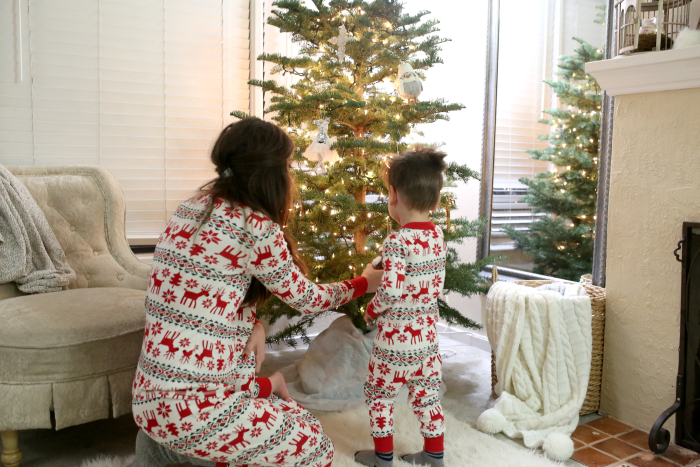 six || Decorating the tree! Zack always teases me about being SO controlling over my tree, but it's actually true. I'll let him and Sam put ornaments on the tree, and then inevitably, I'm reorganizing them to be "just so"… Can't help it. Christmas decor is kiiiiind of my jam. (I'll be sharing an entire post with our house all decked out in Christmas, soon!!)
seven || Christmas lights. We always put them up on our own house, of course, but also love picking a night to drive around and look at all of the pretty lights in other neighborhoods. Everyone has "that neighborhood" in their city: if you're in Sacramento, then you know that the Fab 40's is the one to drive through! SO pretty and such a festive thing to do!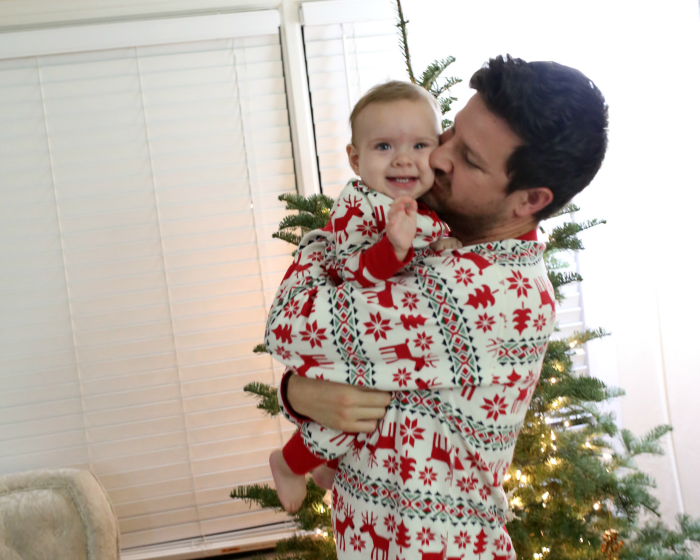 eight || Game Day. This is a tradition we started in my family about 6 years ago. We all get together at my aunt's house to play games and just chill after the holidays, eat all of the leftovers and have a fun time. It's seriously the best.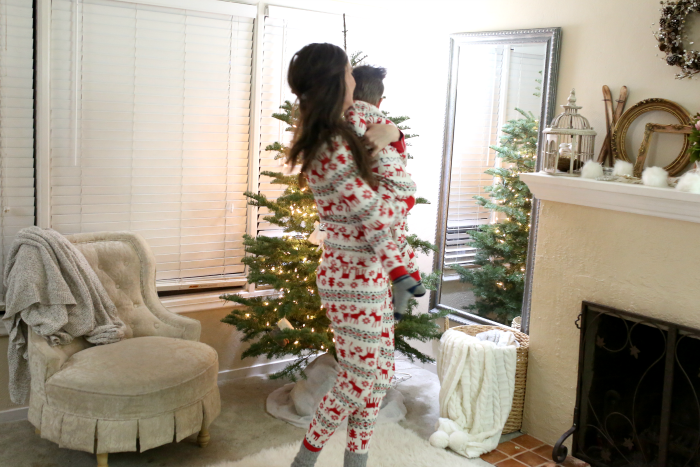 There you go! Our favorite traditions this time of year! Your turn!!!
xo