Happy December, friends! I wanted to share our holiday cards today, that I created with Minted. We've used Minted for the past few years on all of our holiday/birthday/baby announcement cards, and I fall more in love each time. They seriously provide the most beautiful cards, from start to finish, and the creation process is fun and simple! Making our Christmas cards each year is absolutely hands-down one of my favorite traditions!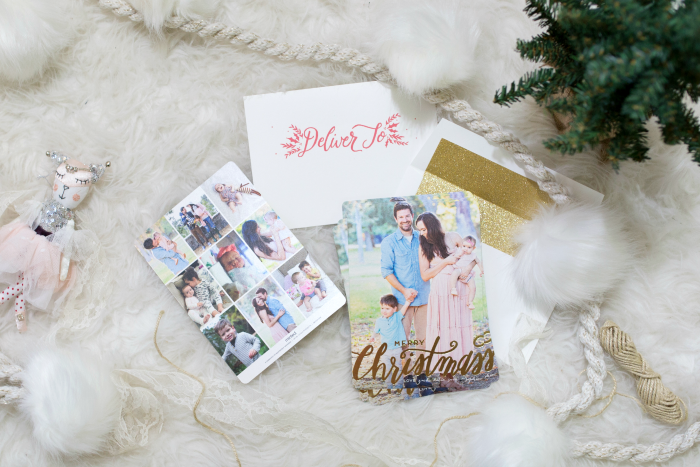 And this year, with the cutest little addition of miss Sophie, they definitely take the cake!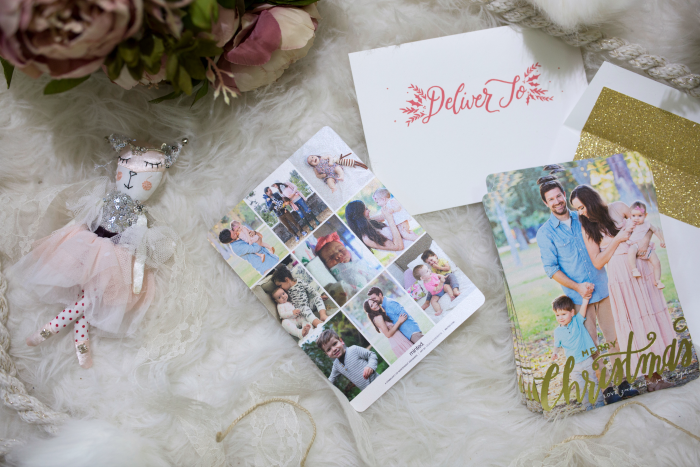 So here they are- I went with this design, as I love the simplicity, the gorgeous lettering and the fact that the photo is the main focus. With Minted cards, you can literally customize every detail, so I rounded the edges, made the foil gold (it's so pretty in person!) and probably one of my favorite parts is the BACK! I got to put some of my favorite photos of us from the past year- I love how it tells a story beyond the main "Christmas Card Photo." :)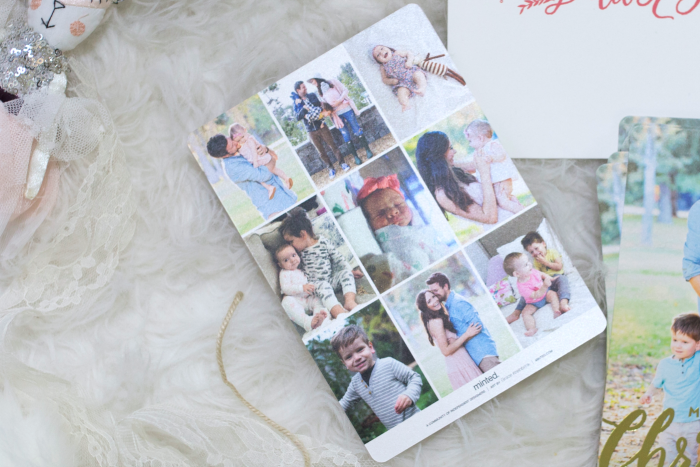 I MEAN JUST LOOK AT NEWBORN SOPHIE. OH, MY HEART.
Minted even addresses your envelopes FOR YOU (suuuch a time saver, and also a hand saver #nomorehandcramps). Because I love calligraphy, don't get me wrong, but at this point in my life, ain't NOBODY got time for that. Also, I added the gold glitter envelope liners, because it's just so festive and fun!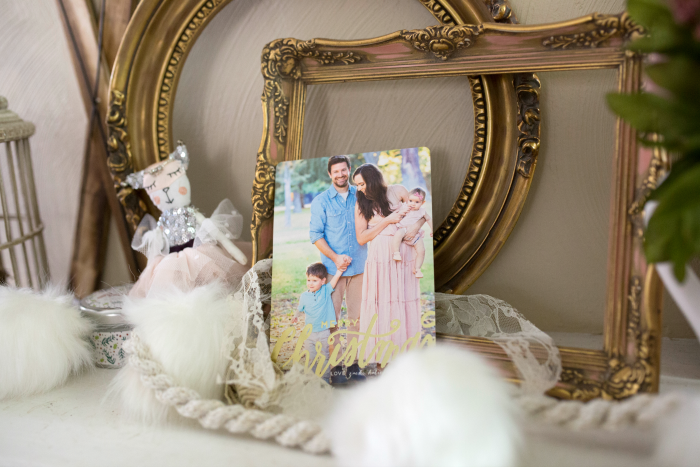 And there you go. I could not be happier with our cards and am so excited to send them to everyone on our list! :) Oh, Christmas card season, you're the best.
And now for something really fun…
GIVEAWAY TIME!
I've teamed up with Minted to give $100 to 3 lucky winners, so you can order your own holiday cards!
TO ENTER: Simply go here and enter your first name, last name and email address. Easy peasy!
Open to US residents only (sorry to my international friends)! Ends 11:59 pm PDT on 12/7 and winners will be contacted! Be sure to share with your friends!
Best of luck!
xo