This post is sponsored by Almond Breeze Almond milk. All views are 100% my own.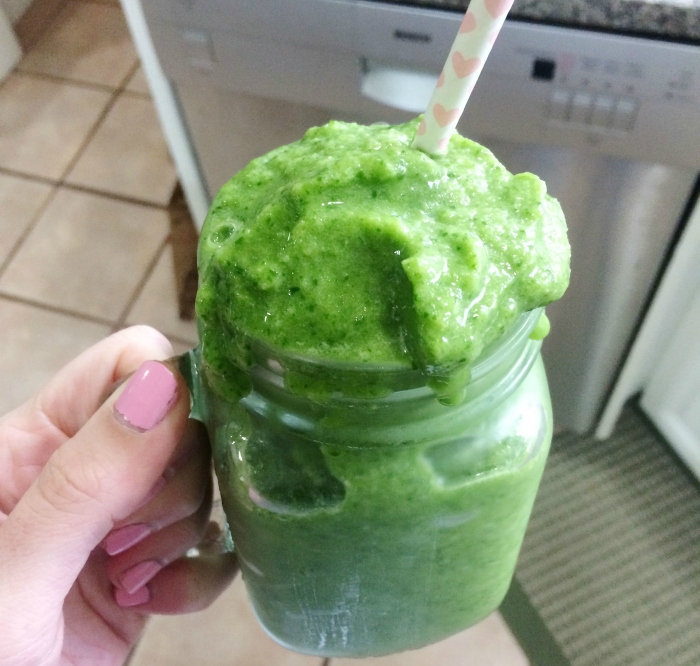 I am so excited to announce that it is officially GREEN SMOOTHIE TIME again!! It got to 80 degrees this weekend. I kept complaining that I was hotttttt, but really, it was absolutely perfect. We got out and went on walks and an adventure along the river and just enjoyed being OUTSIDE. ALL. WEEKEND. LONG. Oh, it was the best! And I made green smoothies like every day, because I don't know about you, but when it's warm there is nothing I want more than a smoothie, all day every day. And today I'm sharing my latest favorite green smoothie recipe, because it is gooooood. And it is easyyyy. Two things that make it totally sharable, in my opinion.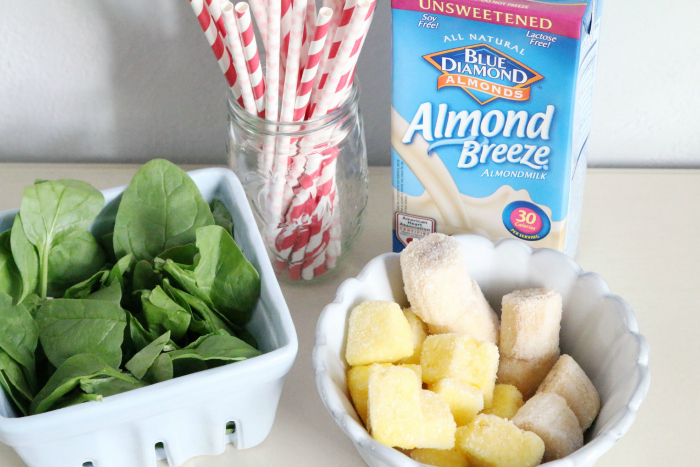 WHAT YOU NEED:
spinach
almond breeze unsweetened vanilla almond milk
frozen banana
frozen pineapple chunks
WHAT YOU DO:
Throw frozen banana, 1 cup almond milk, a handful of pineapple chunks (I use about 8 pieces) and a heaping handful (or two!) of spinach. Blend. Enjoy. And share with your baby. (Or spouse/sig other/friend/neighbor/whatever). It'll be a hit, I guarantee it!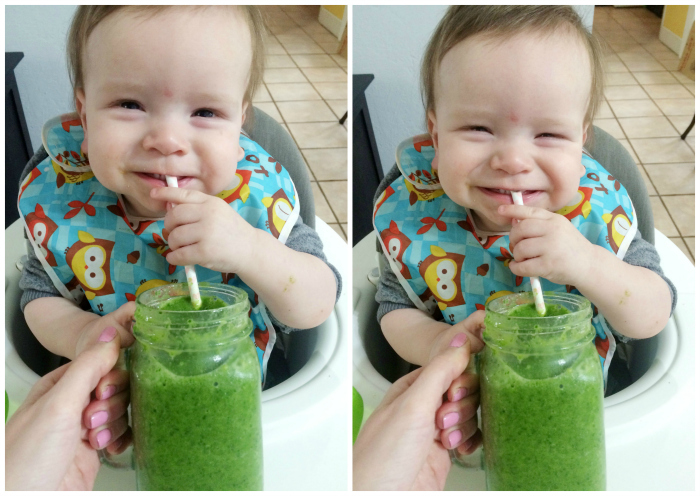 Sam approves!
What's your fave smoothie recipe?
p.s. This would be a great St. Paddy's Day drink! ;)
xo