This post is sponsored by Carter's; however, all thoughts and opinions expressed are my own.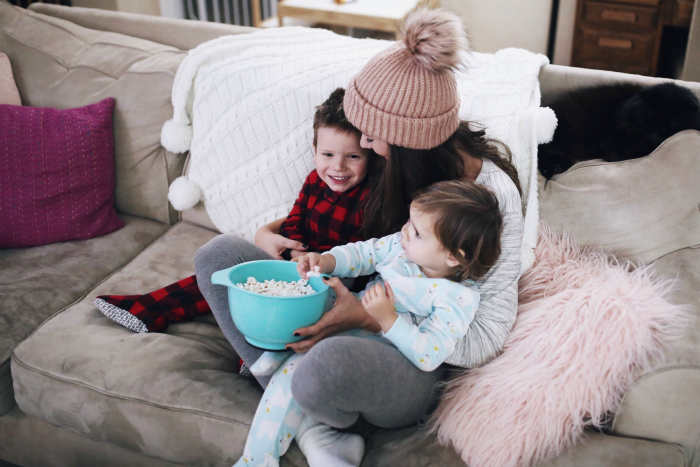 Okay, let's talk Christmas movies. It's one of my very favorite traditions each year, to see how many Christmas movies we can watch. Now that we have little ones, it's fun to include them too! I mean, their attention spans are still pretty short, but they'll stay and sit through a liiiittle bit of a movie. Baby steps! Actually, I've found a secret to getting them to stay (and cuddle! Always down for free cuddles!) is to have an endless bowl of popcorn. Seriously, guys. Try it. Those kids LOVE their popcorn. It's adorable.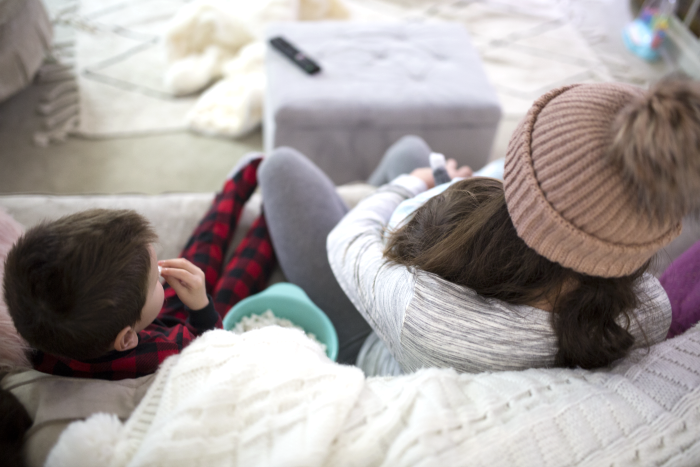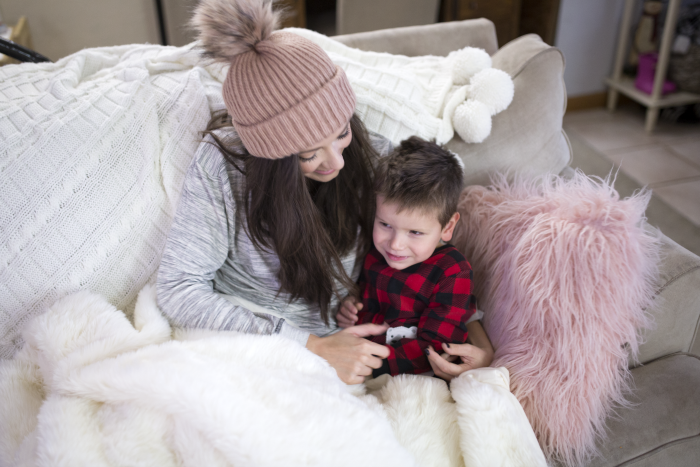 And you know what else is adorable, while we're on the topic? Cute holiday PJs. We absolutely love Carter's for the kid's jammies, and get them new holiday pajamas every year! They're cute, comfy and affordable! This year we picked up these adorable polar bear jammies for Sophie and some buffalo check ones for Sam. I love the footies to keep them warm and cozy. And there really is nothing better than those cuddles, I'm telling you. Check out all of Carter's adorable PJs HERE! And their holiday shop HERE. And don't miss their Black Friday deals that are already going! And take 20% off your purchase of $40 or more in store or online through 12/31 with code CART4198 online or 070716 in store.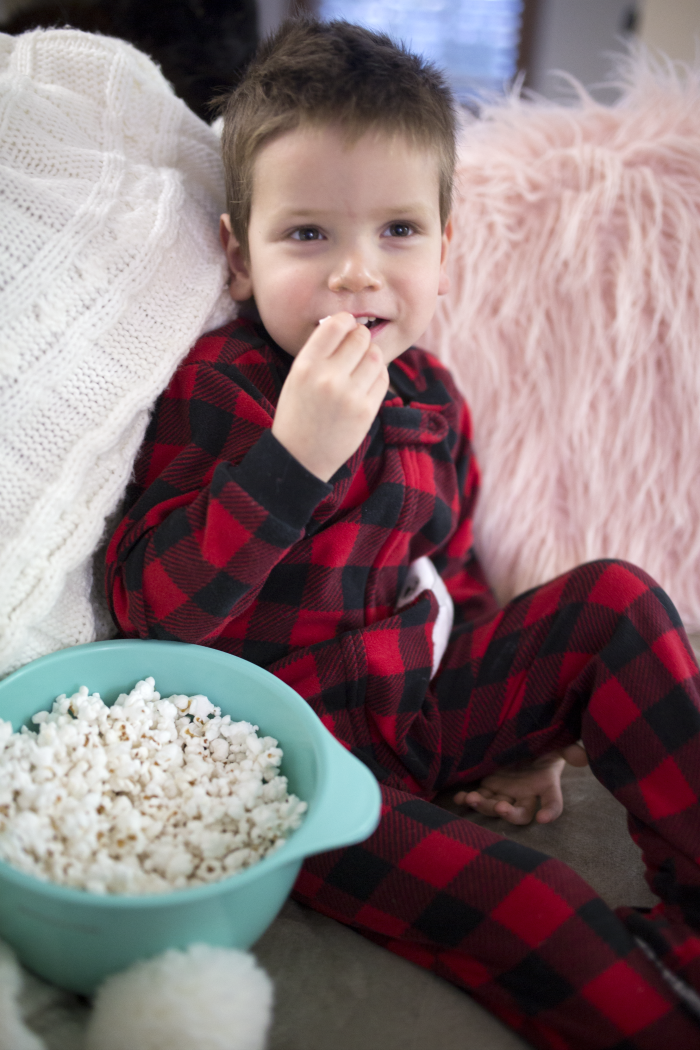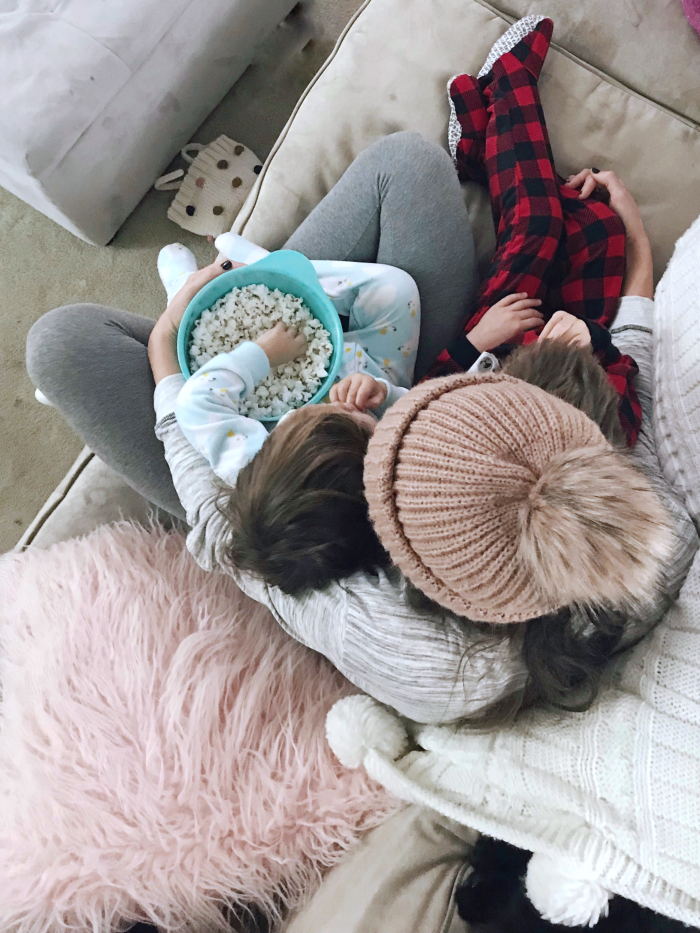 Okay. So. I thought it'd be fun to share my very favorite Christmas movies. In no particular order…
A Christmas Story – Such a classic. Makes me feel nostalgic every time I watch, even though I didn't grow up in the 50s. And so many great quotes, too. "Daddy's gonna kill Ralphie!"
It's a Wonderful Life – Another absolute classic and must-see. If you haven't seen this one, you NEED to make it a priority this season. It'll get you, real good. I cannot watch it without crying, and I've seen it a million times. That George Bailey, he's a good one.
Elf – I mean, do I need to say anything here, really?? Funny, sweet, quirky, Zooey Deschanel and Will Ferrel singing "Baby It's Cold Outside"… I meeeean.
Christmas Vacation – This is our MUST WATCH, every single year, without fail. It's the first Christmas movie we watch (usually on Thanksgiving night, or close after) to kick off the season. Hilarity ensues. "Don't throw me down, Clark!"
Home Alone – This is Zack's favorite. Can't go wrong with Kevin McCalister, although I mean, seriously?? Who forgets their kid? But besides that somewhat unbelievable plot line, it's a good one and a classic for a reason.
Home Alone 2 – Almost as good as the first one. The Sticky Bandits!
Christmas with the Kranks – The soundtrack alone is SO good, but besides that, it's a cute and hilarious movie that I never skip. Bonus points for being on Netflix!
Love Actually – Warms the heart, this one. :)
A Muppet Christmas Carol – I feel like this one doesn't get as much love as it deserves. The music is so good and it's just such a classic and sweet story. The Muppets are hilarious too.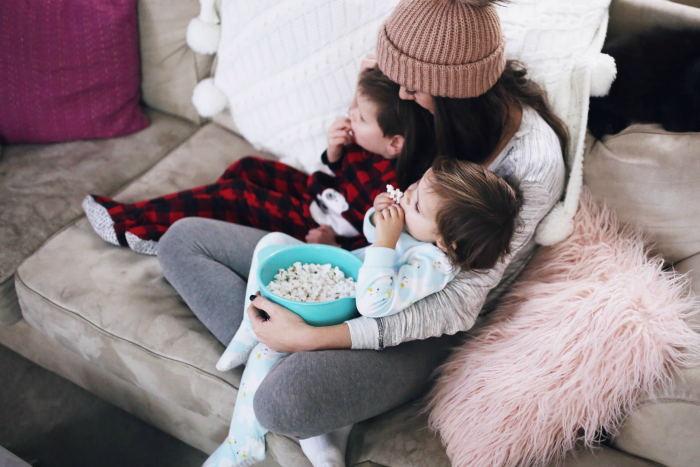 So, if you need me, I'll be cuddled up with these little pajama cuties, watching movies and eating all of the popcorn. Happy holidays, friends!!
I wanna know: what are your favorite Christmas movies??
xo
p.s. The first 100 people to visit Carter's or OshKosh B'gosh stores on Black Friday (11/23 or 11/24 depending on your store- check here) will be entered for a chance to win the Dash In to Win Sweepstakes for over $700,000 in Dash Cash.
ALSO! Carter's is partnering with Pajama Program through 12/31 to donate pajamas to children. Customers can help by donating a pair of pajamas in store or donating at check out.
Read More on Katie Did What