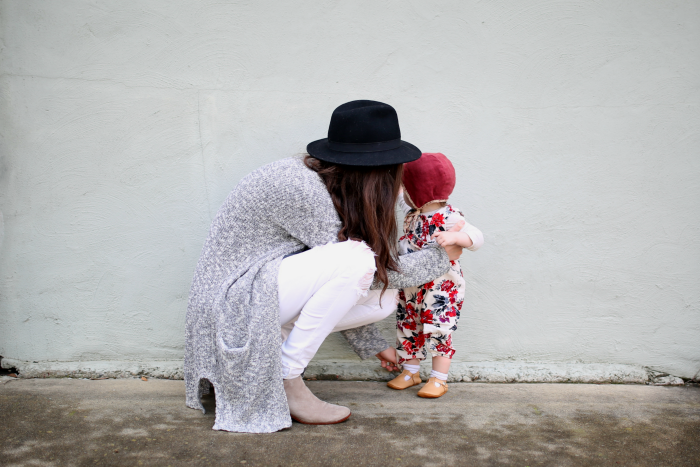 Mom life means getting out of your yoga pants, putting on some makeup and throwing on your favorite cute booties just to pick up your toddler from school and go right back home again for nap time.
Mom life means pushing your massive double stroller and counting that as an arm workout.
Mom life means wearing white jeans because you're feeling brave, and then regretting that decision ten minutes later. ;) Because there is always spilling or spit up or sticky fingers or dirty shoes or… Something. There is always something.
Mom life means eating dinner at 8:00, after your babies are asleep, otherwise it would have been cold and who wants that?
Mom life means forever thinking of another human before yourself. It means constantly worrying whether you're doing enough. It means loving beyond what you thought was ever possible.
Mom life means leaving the dishes in the sink and the endless laundry in the basket and the toys on the floor, because your baby fell asleep in your arms for the first time in too many months, and this is the most important thing you could do right now.
Mom life is long and tiring and thankless some days and amazing and hilarious and full of so much love and goodness.
And I wouldn't trade it for anything. Not one single thing.
xo