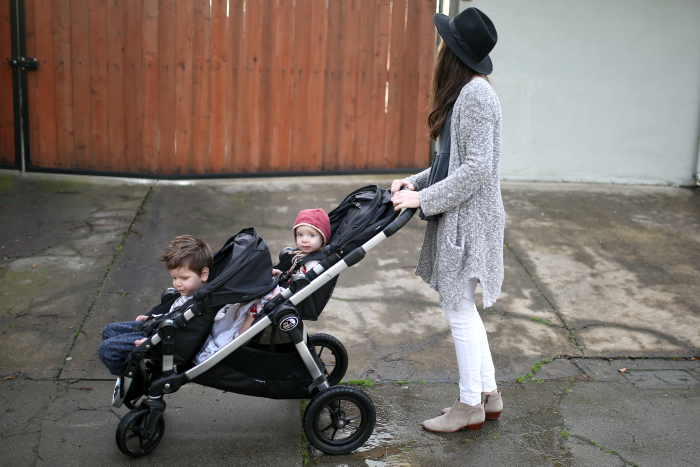 similar hat | top | similar sweater | denim | booties | stroller
You guys. Praise Jesus, hallellujah, the kids are FINALLY feeling better! Well… Sam is. Sophie still has a little something, but praying she's all better very soon! It has been ROUGH having them both so sick. And on top of that, the rain was torrential, and so we were basically trapped inside of our house, and those walls they were a-closin' in. ;)
But thank GOD we got a morning of relief yesterday, and I dropped Sam off at his school and Sophie and I went to Stroller Strides in the park and the SUN actually came out!!! Something about that sun. He has a way of lifting spirits and turning things around. And when I picked up Sam he was in the best mood ever, which just made everything that much better. Nonstop smiles and giggles. That boy.
So basically. Sickness is for the BIRDS and I don't want it to ever ever come back to our house again, thanks.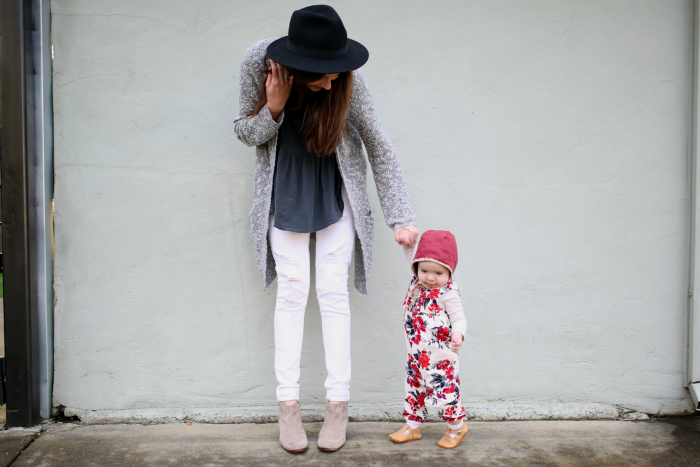 Okay, so how about a cute outfit! I want to share more style posts again, mostly because it's a way to get me to change out of my workout clothes each day. ;) That SAHM life, yoga pants and a comfy sweatshirt, AMIRIGHT. But seriously. Styling outfits is fun, and I have all of these dang clothes, so here's to wearing them more often! :)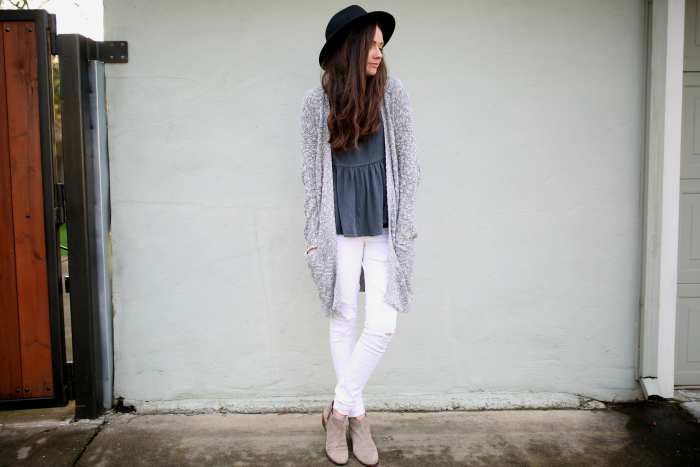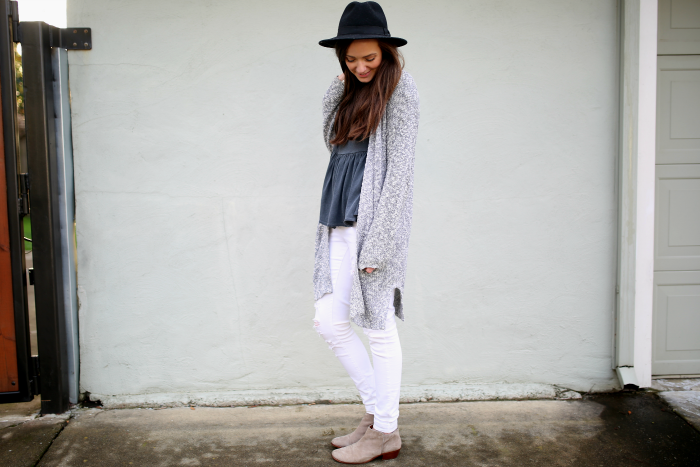 This particular outfit is probably my current favorite combo? It's a formula that's quite easy to follow: cute, flowy top, ripped denim, ankle booties (I literally wear these all of the time, I'm obsessed, best shoe purchase I've ever made), oversized cardigan, hat on top. Boom. Done. Get out there and do the damn thing.
No, seriously. Go. Do it. And ROCK it.
xo