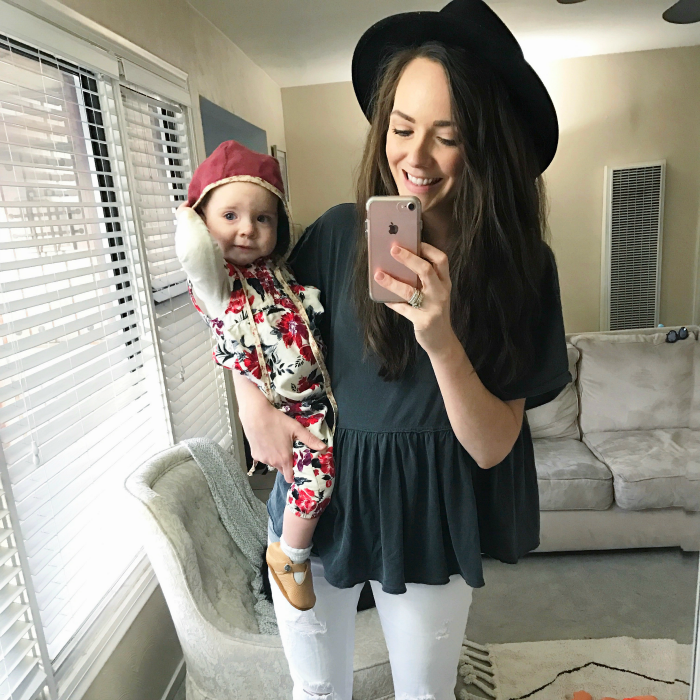 Happy Friday! We are all smiles here, as we're feeling better (except of course now I feel sliiiightly under the weather, BUT. The babies are better so the show must go on, I say! I'll just be drinking extra tea this weekend. ;) and it's time for some Favorites!
one || THE SUN!!! He came out and I couldn't be more thrilled! The sun means outside workouts and rays of warmth and just overall happiness and finally going on playdates to the park again!! Oh, I never realized how much my happiness can depend on the sun being out, but gosh, especially with kids? It just makes a HUGE difference. And dare I say it… Spring, I see you?!?!…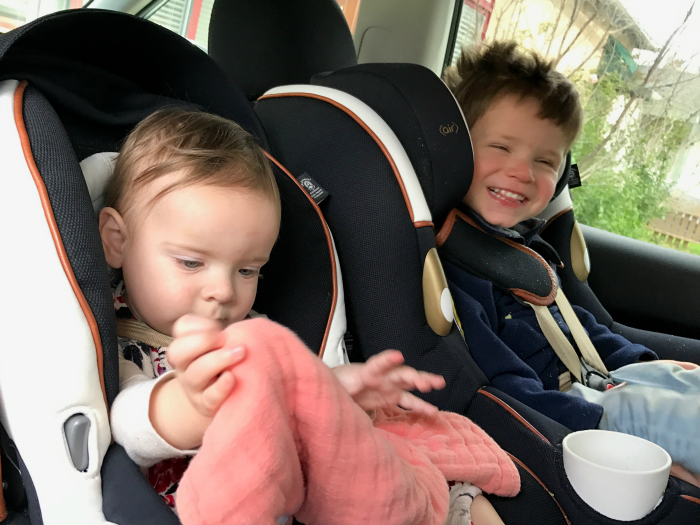 two || Sam's cheese!!! Oh, I love when that boy smiles. Stupid sickness made him so sad, but he's back to lots of smiles and it makes my heart happy!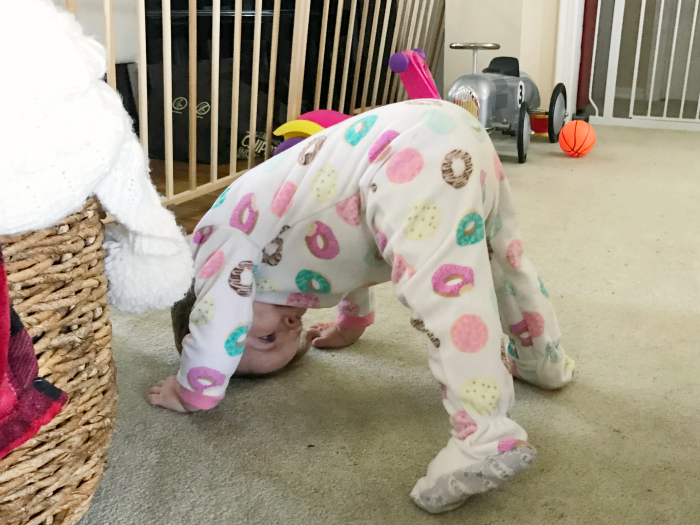 three | Baby yoga! And yes, I know that the old wive's tale is that she's "looking for another sibling," but I assure you, I am most definitely NOT pregnant! ;)
four || Mommy/Sam park date! We met up with some friends and enjoyed the sunshine and it was kind of the best. I love when I get to go on little adventures one-on-one with the kiddos. It's so good, for all of us. :)
five || This post that I wrote for mom.me. If you have a few minutes, I highly encourage you to read it. It's real and raw and it unites us all in this crazy journey of motherhood. A little bit of my own current struggle: finding balance. And I don't mean the mom/work balance or finding "me time" (although those are constant struggles too!), but finding the balance between my two children. I was so worried and scared when I was pregnant with my second that I couldn't love them equally, and now I see that is the easiest thing in the world- to love them both so much it hurts! The struggle comes in sharing my time with each of them. Loving them both as they need to be loved. Giving them equal time that fills their tanks the way they yearn for. It's so hard.
Share a current struggle of your own in the comments, if you like. Sometimes it just helps to get it off your chest. :)
And have a beautiful weekend, my friends!!
xo