Disclosure: sponsored by JERGENS® Skincare through their partnership with POPSUGAR Select. While I was compensated to write a post about Jergens Wet Skin Moisturizer, all opinions are my own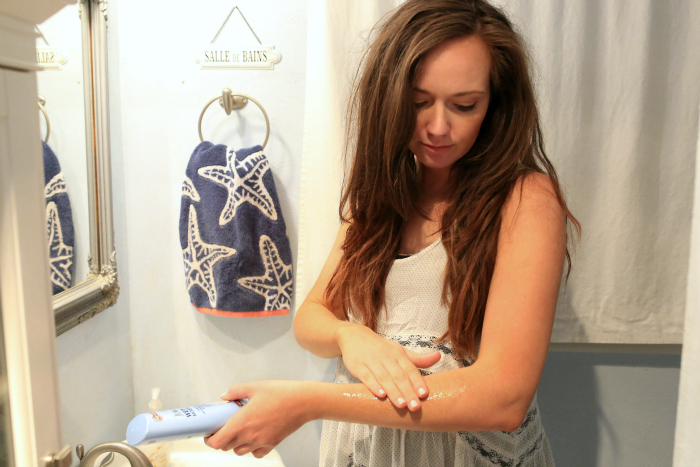 Pregnancy has made me become an absolute FIEND when it comes to moisturizing. I just want to have soft skin all of the time now. It started with my first and hasn't stopped since. Before pregnancy, I never had dry skin and thus never really moisturized or applied lotion very often. Ohhh how things have changed. And really, it's not a bad habit to get into. But with a toddler now, my routine needs to be quicker than it once was. I don't have time to sit around applying lotion day in and day out (ha, can you imagine)! Also, my love affair with coconut oil has been mentioned here quite a bit, and so when I heard about the new Jergens Wet Skin Moisturizer with coconut oil, you'd best believe I was intrigued and eager to try it out!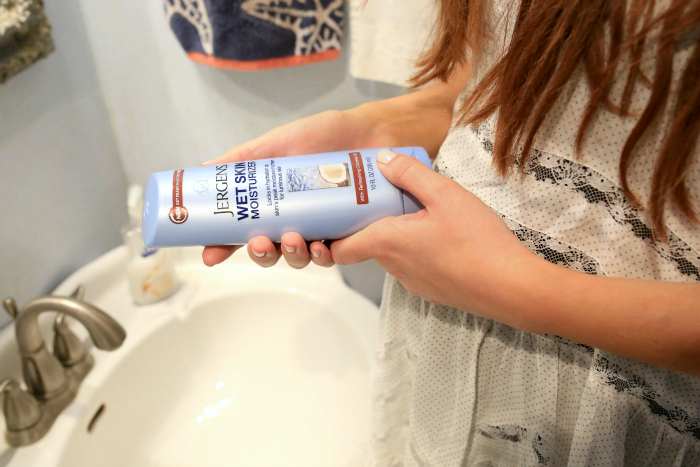 Here's the deal: it's a moisturizer that you apply while your skin is still wet. Yes, you read that correctly. It may seem strange, and certainly something I've never heard of before, but I'm pretty excited to say it's genius. So did you know the best time to moisturize is when your skin is actually still wet? It's because this is your skin's peak moisture moment to get that luminous quality. WHO KNEW. Plus, Jergens Wet Skin Moisturizer is no-rinse, so moisture stays on your skin, right where you want it. And it is soooo easy and quick! You just apply right out of the shower (I actually turn off the water and apply right in the shower) and then pat dry with a towel dry as usual. That's it! It pretty much knocks off a step in your beauty routine, which I am all for.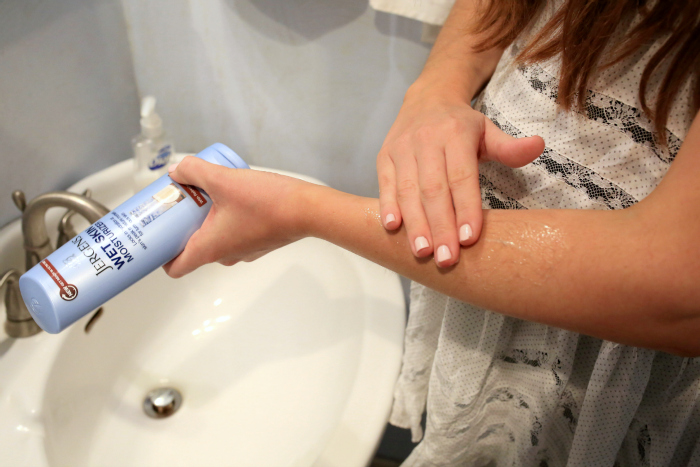 And the results? Beautifully healthy and glowing skin that locks in all that moisture for luminous skin all. day. long. And in half the time. Plus, thanks to the beloved coconut oil, it smells amaaaazing (it also comes in monoi oil or green tea oil, if you prefer). Now you don't know if that glow is from pregnancy or my moisturizer, do you? I'd like to think a bit of both.
And there's a coupon too, so you can try it out yourself! Save $2.00 off any one 10 fl. Oz. Jergens® Wet Skin™ Moisturizer! Choose from Refreshing Coconut Oil, Calming Green Tea Oil and Nourishing Monoi Oil. Hurry, coupon is first come, first served!
What's your favorite moisturizing product?
xo