top: c/o the printed palette (
here
)
leggings: american apparel (
here
)
sandals: target (
here
)
earrings: uo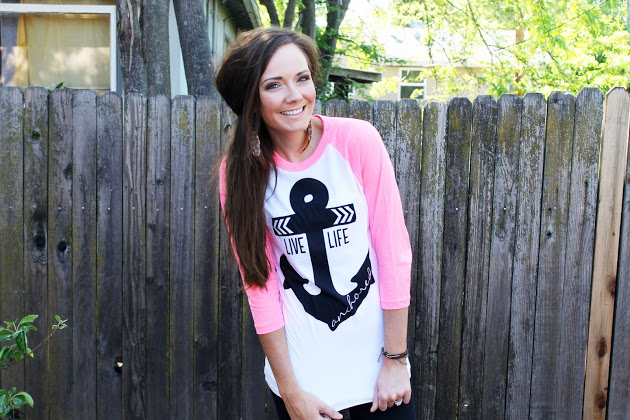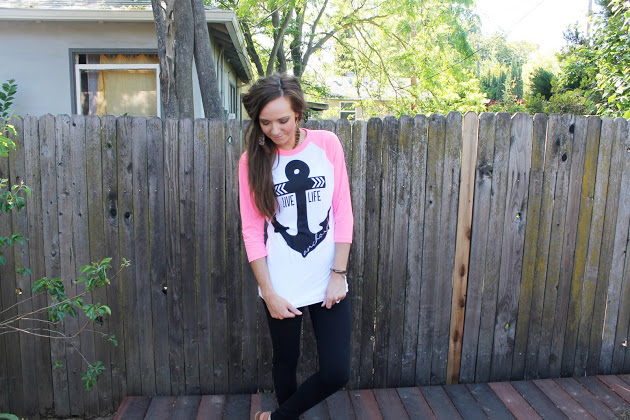 This shirt, you guys. Neon pink? Check. Baseball tee? Check. Perfectly oversized fit? Check. Soft-soft-softttt? Triple check! Is it okay if I wear it every day, because I already have been wearing it nonstop since
The Printed Palette
sent it to me! I can't stop! It's just… amazing. And, of course, we all know by now about
my love affair with anchors
. Live life anchored? Will do, shirt. Will do.
In other, non-fashion-related news, the Tone It Up Bikini Series started yesterday! To say I am excited would be an understatement. I have been following their workout schedules for a while now, and the bikini series is a focused workout series with new videos and routines and recipes each day! I just live for this kind of stuff. So. In case you want to know what I do to workout,
this is it
. Join me, maybe? We can be beach babes together! ;)
xo
twitter
instagram
pinterest
facebook
(linking up with Lindsey)
*I was sent this shirt from the Printed Palette, but views are 100% my own.