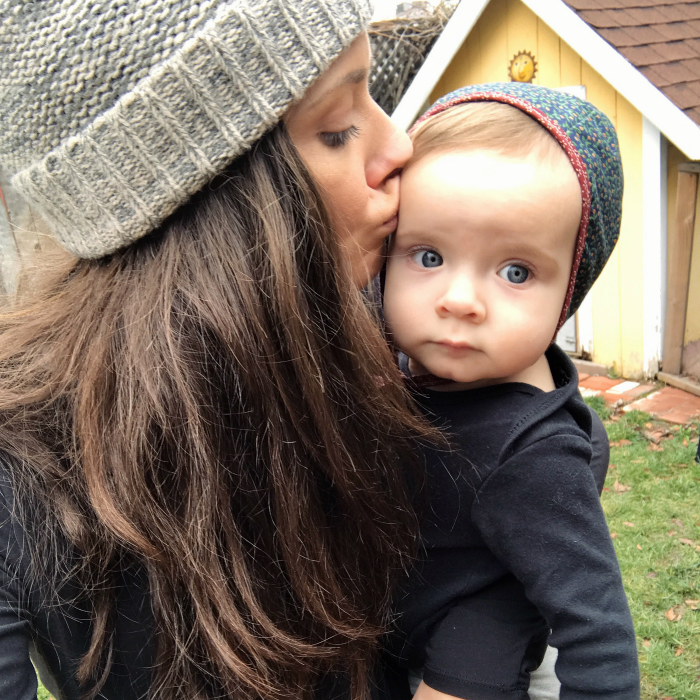 This little blue-eyed beauty of ours turns ONE in 10 days and I CAN'T BELIEVE IT. Like, literally, I'm on the verge of tears just thinking about it. How did this year go by so fast?!
Also. Damn. I have to plan a party…! Having her birthday so close after the holidays is kiiiiind of crazy. Just saying.
But really, it's been nice to not have a list of a million things to do every single day. I mean, okay, who am I kidding, that list still exists (I love lists), but it's a bit less daunting now that Christmas is over! Besides that little first birthday we have coming up…
Okay, now I'm stressing out. Someone talk me down.
Time for some photos from life lately…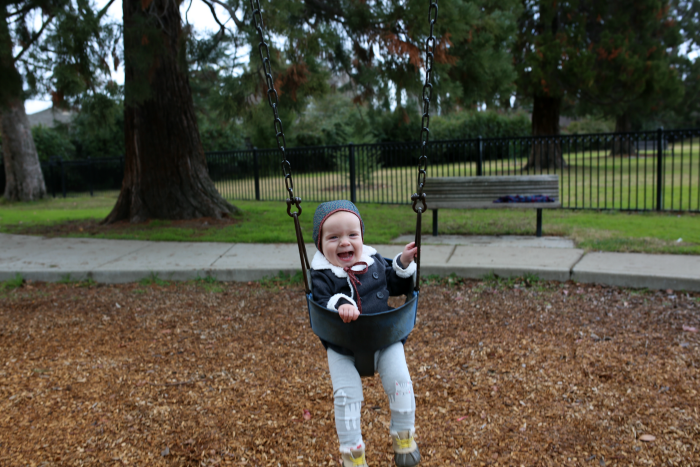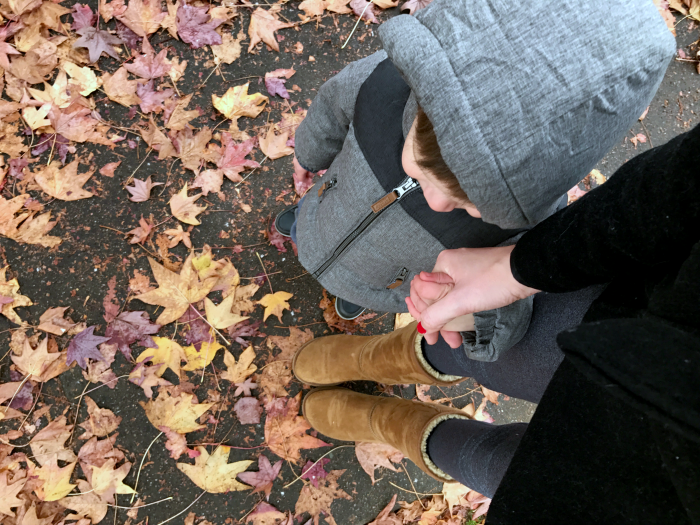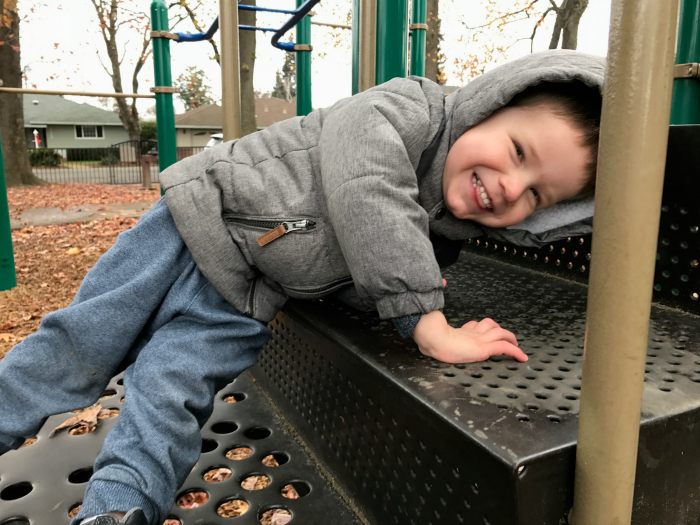 LOTS of park adventures! It's been pretty cold, but we don't let that stop us. Because cabin fever is a thing, my friends. And definitely one to avoid at all costs. ;)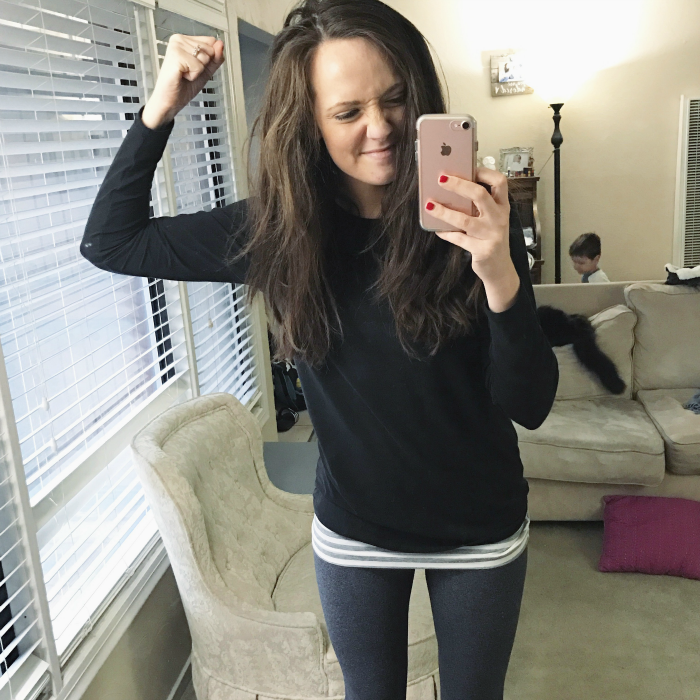 The Tone It Up fitness challenge has begun, and so far so good!! It includes doing daily workout moves every morning, first thing, and following the meal plan (I am TERRIBLE at meal planning, so having someone else literally tell me what to eat, with grocery lists included and new recipes?! I'M IN) and getting my sweat on every single day. I am loving it!!! And feeling stronger already.
Also, notice that little sweetie pie running around behind me. He keeps me in shape. ;)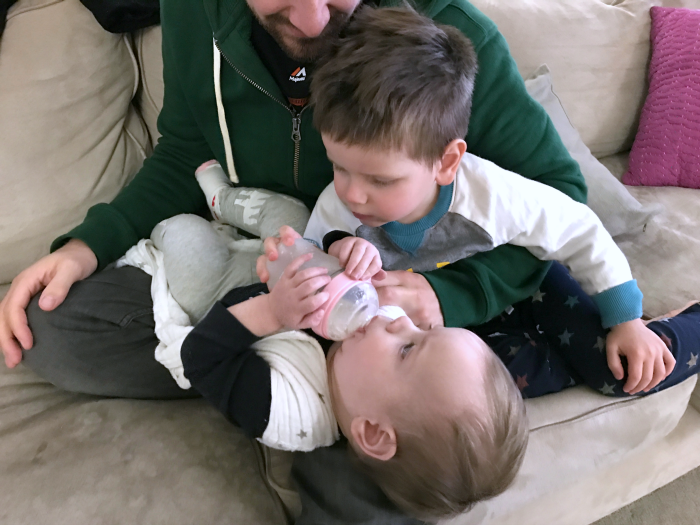 Feeding his sissy her "baba." Nothing sweeter than the love these two have for each other! It has grown so much lately, my heart is so happy!! They seriously LOVE each other and crack one another up! They are always playing "chase" and giggling with each other. Best. Thing. Ever.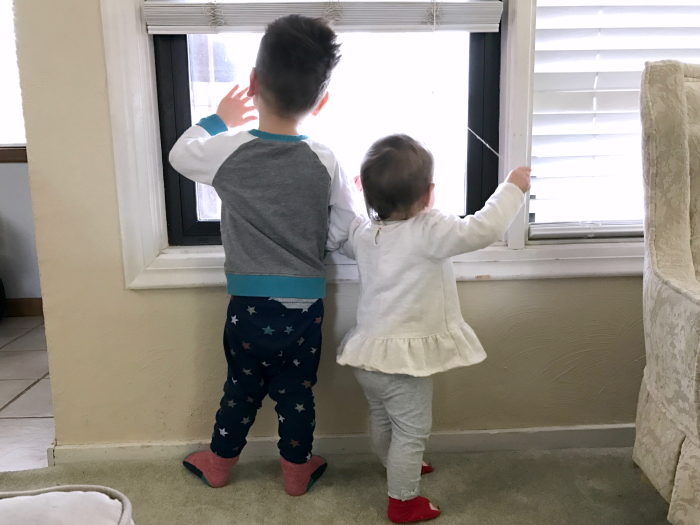 Cuties. I think I'll keep them. And also, I'd like if they'd stop GROWING already, kthx.
xo
Read More on Katie Did What