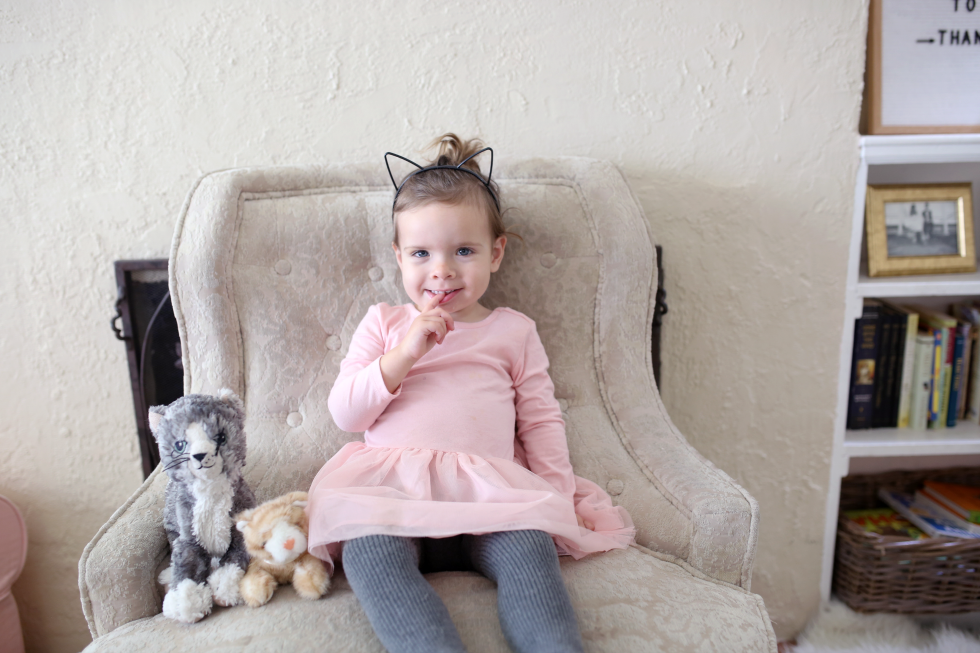 SOPHIE'S DRESS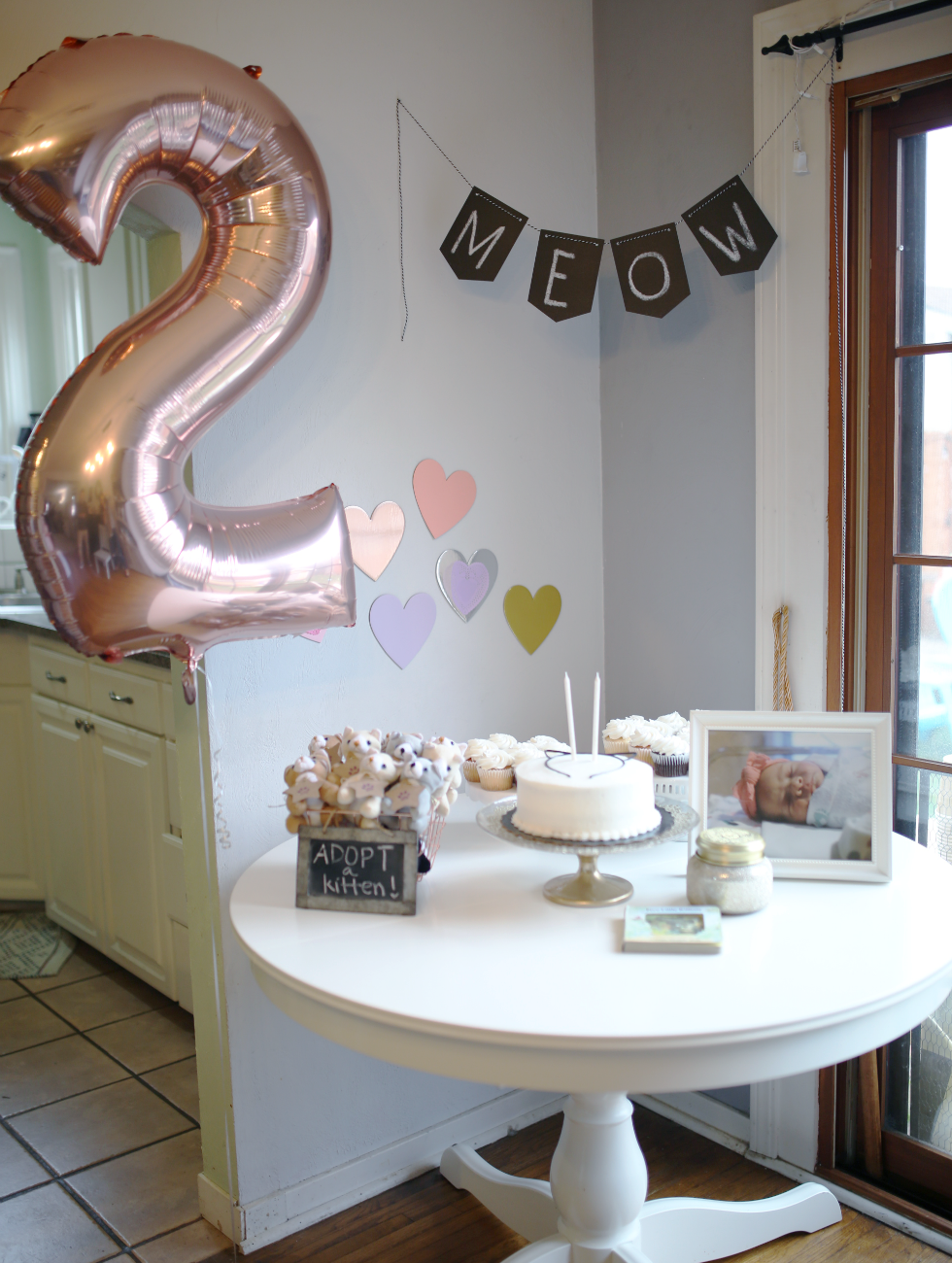 We recently threw little miss Sophie a kitty birthday party for her 2nd! I shared the fun photos of her friends and the special moments in THIS POST, but today is all about those special little details that made this whole thing come together!
One thing about me: I LOVE throwing parties. It's like, one of my passions in life. There is something so fun and exhilarating to me about planning a party- all of the little details, bringing them all together and implementing them and then of course enjoying the actual party when it is upon us! It's just "my thing." But another thing? I don't like it to be too complicated. I'm no master baker or DIY-extraordinaire. I like easy, I like simple and I like beautiful. I hope that comes off in this party, and shows you that it doesn't have to be complicated or over-the-top elaborate to be a great party!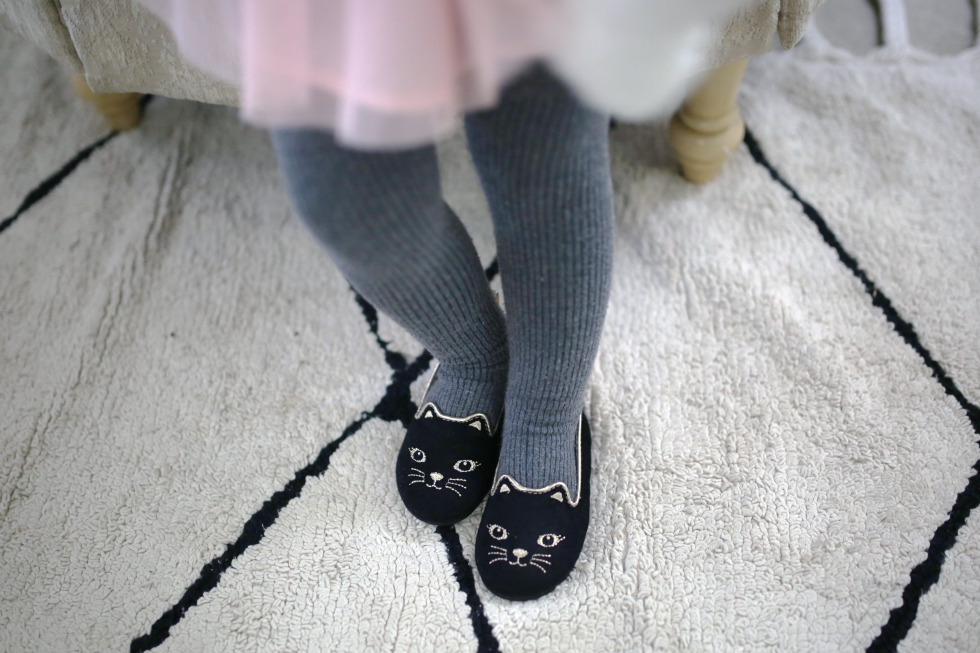 SO. The party! Our little Sophie's favorite things in life are CATS! So the theme was an easy choice, and one I've had in my mind for quite some time.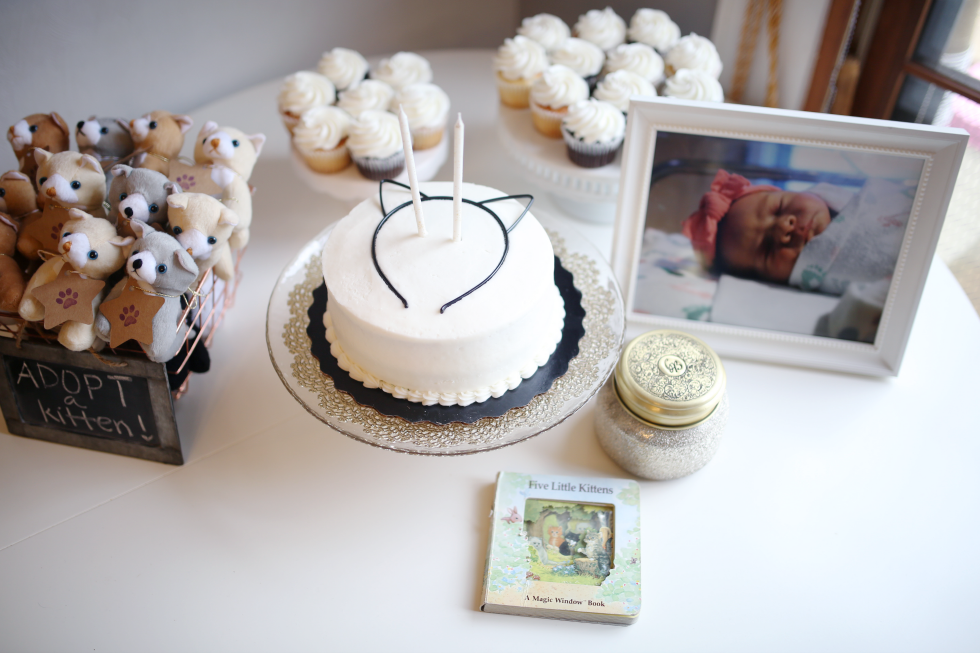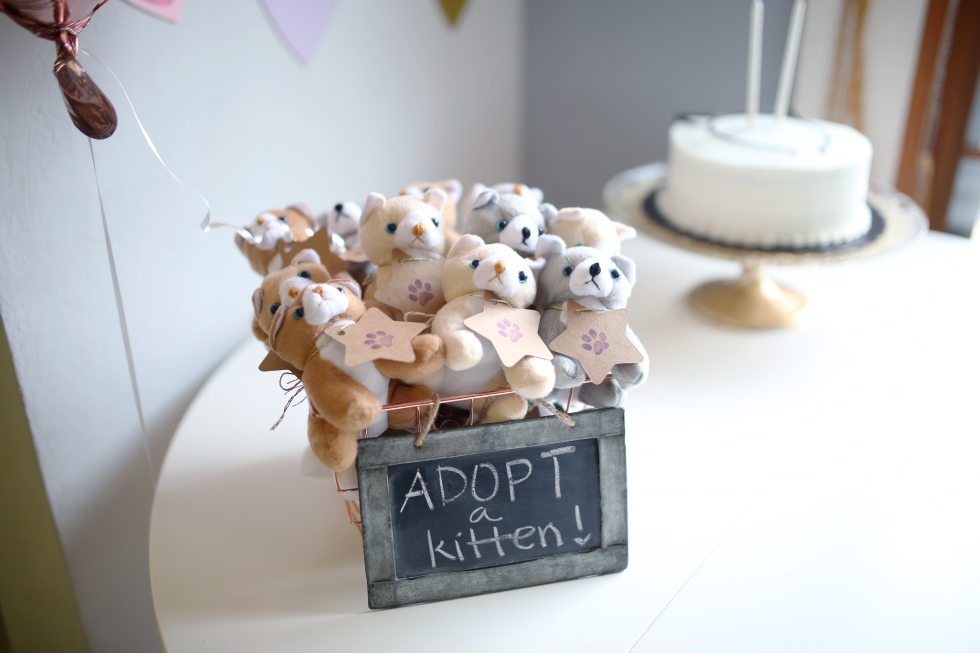 CAT FAVORS | BASKET: Target Dollar Spot
I got the little stuffed kitties from Amazon (they come in a set of 12 and are super affordable)! Yes, they look a bit deformed and don't have whiskers- what kind of a cat doesn't have whiskers?!- but they worked! I also got these paw print stamps and used these gift tags (from Christmas!) for their name tags, and tied one to each kitty with a little "Thank you!" note on the back. I put them all in a little crate from the Target dollar spot and wrote on a chalkboard sign that I had "Adopt a kitten!" It was a big hit! I also got these cat ears for everyone to wear.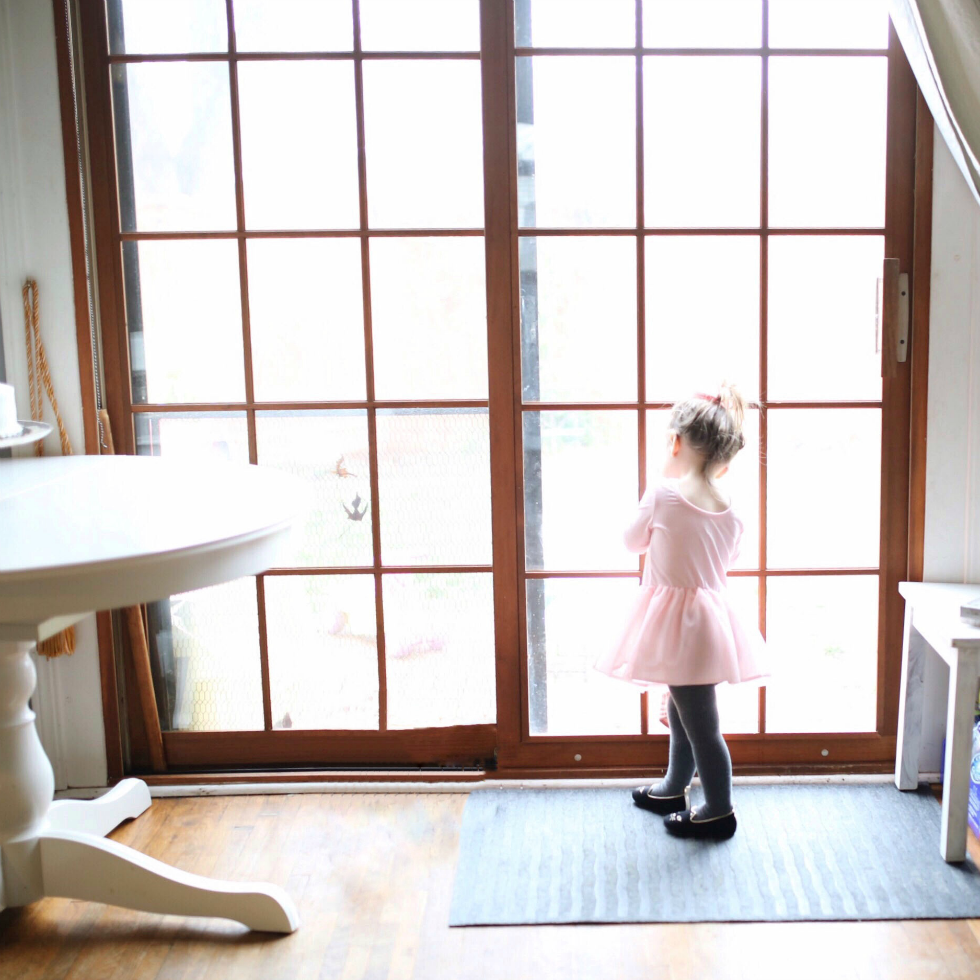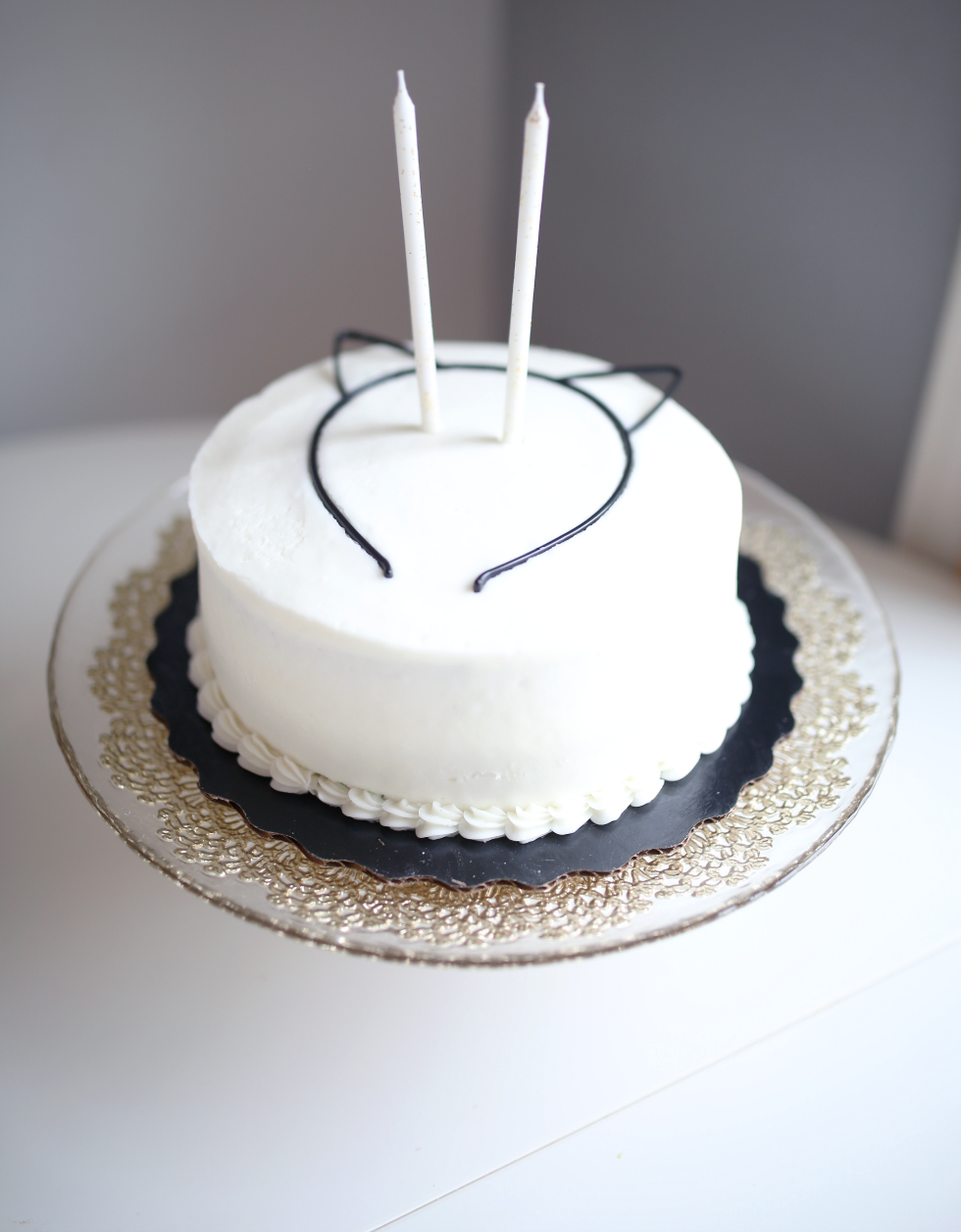 CAKE STAND
I ordered the cake and cupcakes from our neighborhood grocery store, and just added the cat ears and two candles for decor. Also put it on my new gorgeous gold cake stand.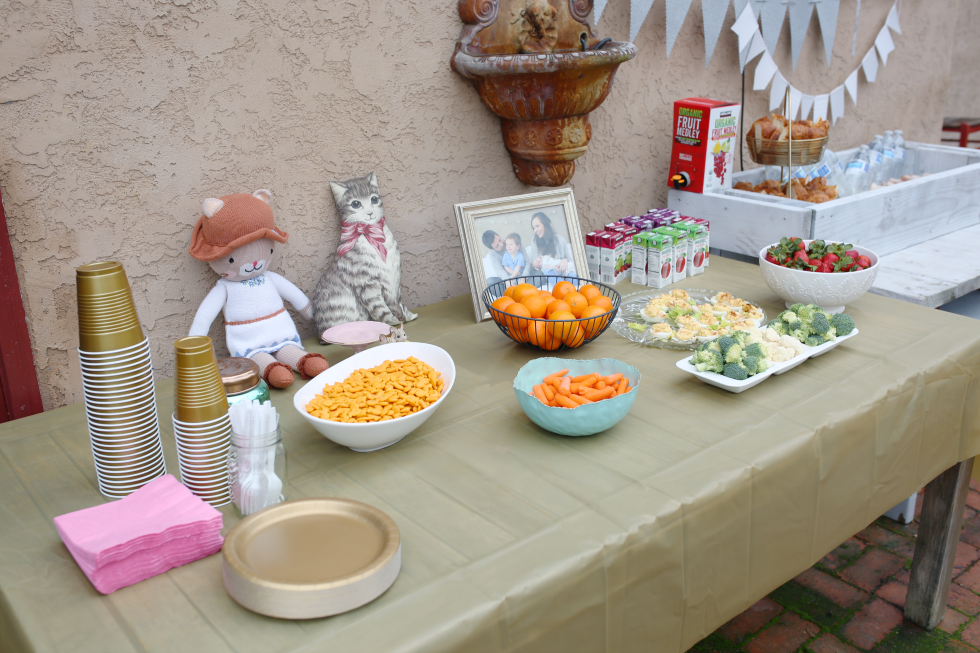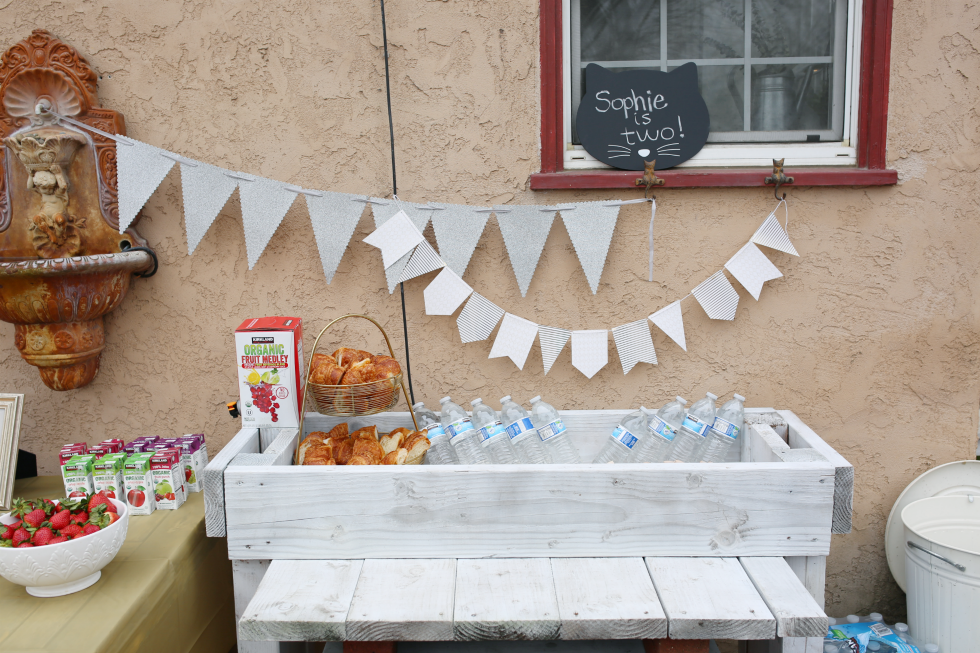 We had all of the food outside, just lots of easy brunch food (my favorite type of party to throw)! Croissants, meat, cheese, fruit, veggies and then of course cake and cupcakes for dessert! :) Easy peasy! Shout out to Costco! That cat chalkboard sign is sold out, but there's a pineapple one that's really cute too!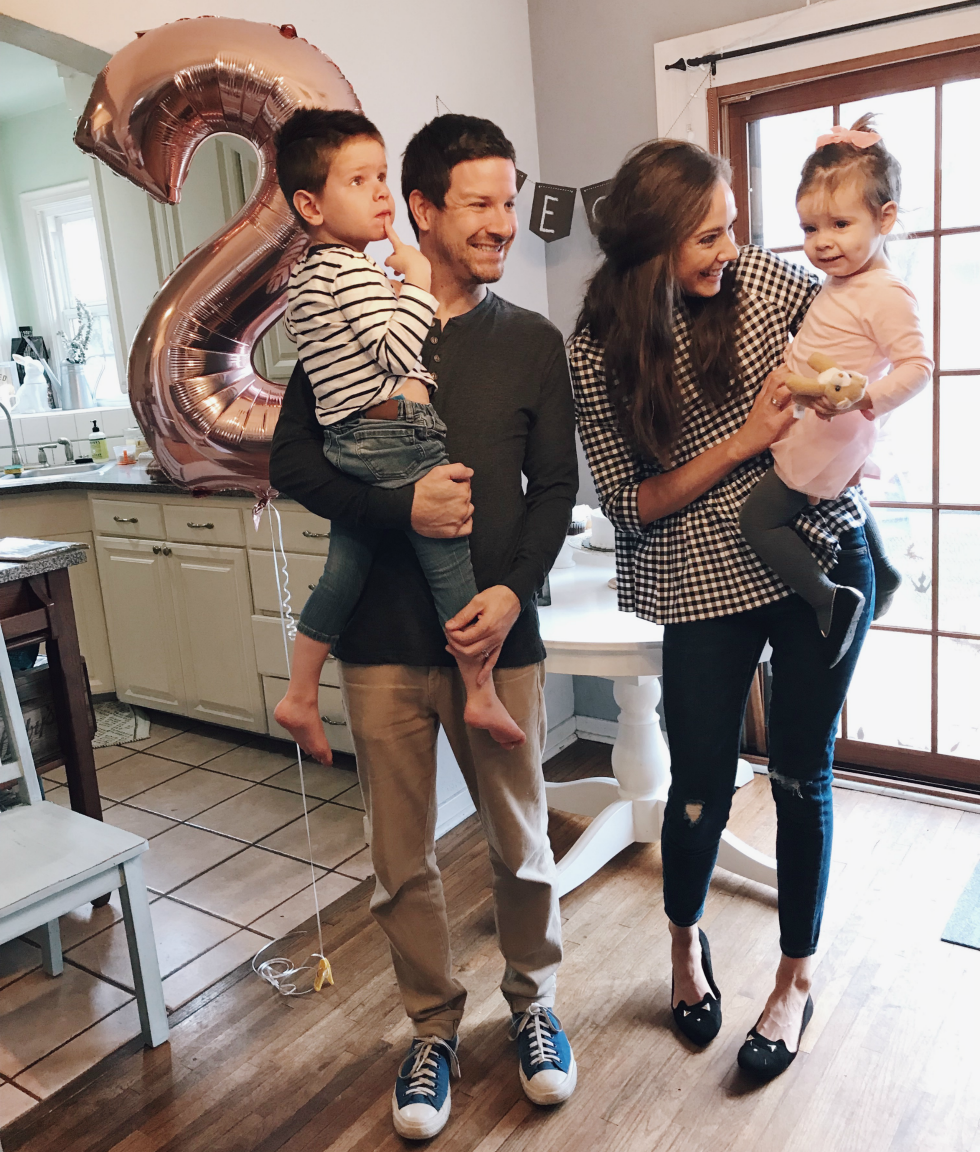 Sweet girl, you are the sweetest, sassiest, most darling two year old I know! I love you to the moon!
xo