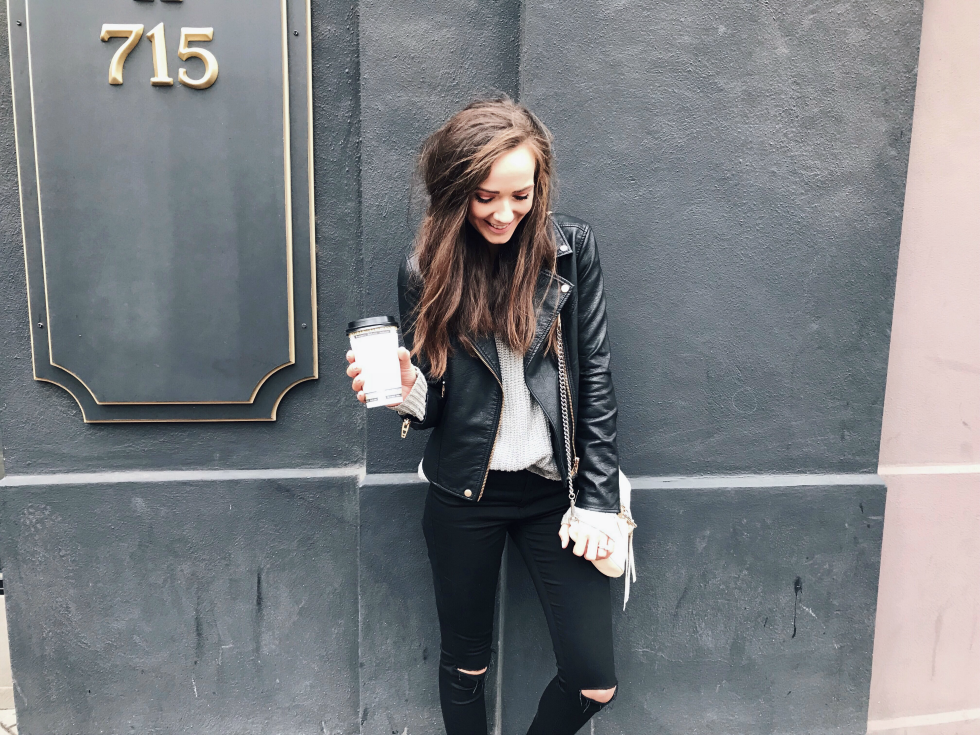 JACKET (true to size) | TEE | SIMILAR SWEATER | BAG | JEANS (true to size) | SHOES
Hey there and happy Friday!! This week has been a busy one, but so much fun! I had a little photoshoot for our church on Monday (I'll share those pictures hopefully soon!) and the rest of the week was busy with workouts, trips to the playground, running loads of errands and basically all that fun #momlife stuff. ;) Wouldn't trade it!!!
Speaking of MOM LIFE, Zack was at his school's Open House on Thursday night, so it was just me and the kiddos. Dinner went great, then it was bathtime and that went great, everyone was happy, and then I took Sophie out of the bath and was putting on her jammies, and I walked back in to get Sam and he had POOPED. IN. THE. BATH. TUB. So THAT was fun.
In case you ever thought my life was glamorous or anything. HA!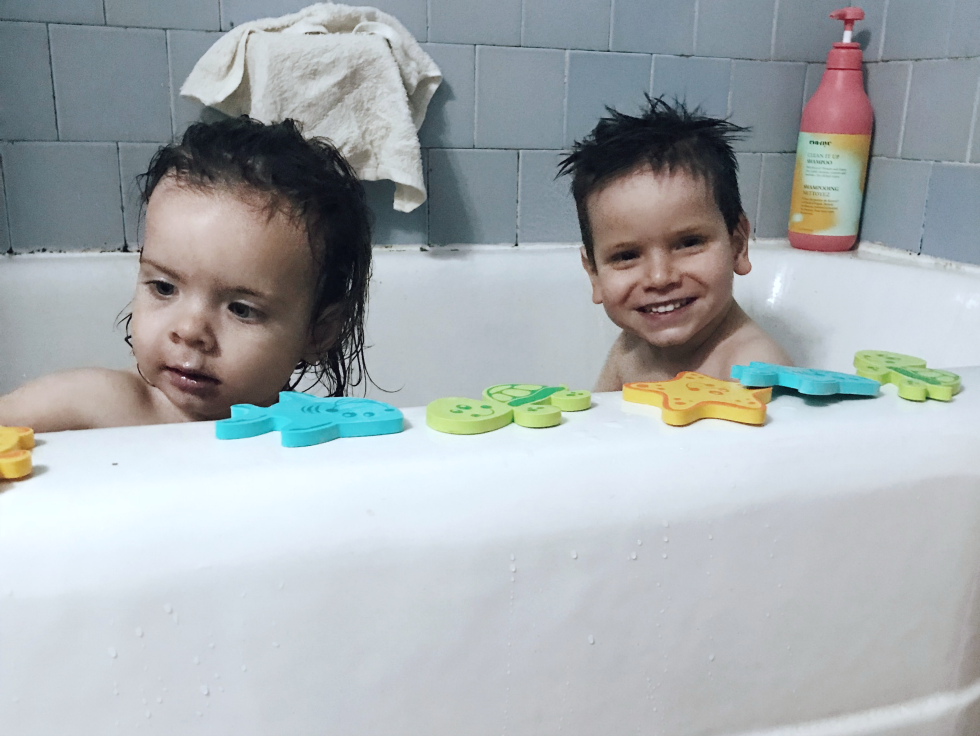 That explains this huge smile now. He was just scheming. ;)
ANYWAY. Today I have lots of outfits to share with you, from the past few weeks! So many cute clothes, guys. It'd be wrong of me NOT to share!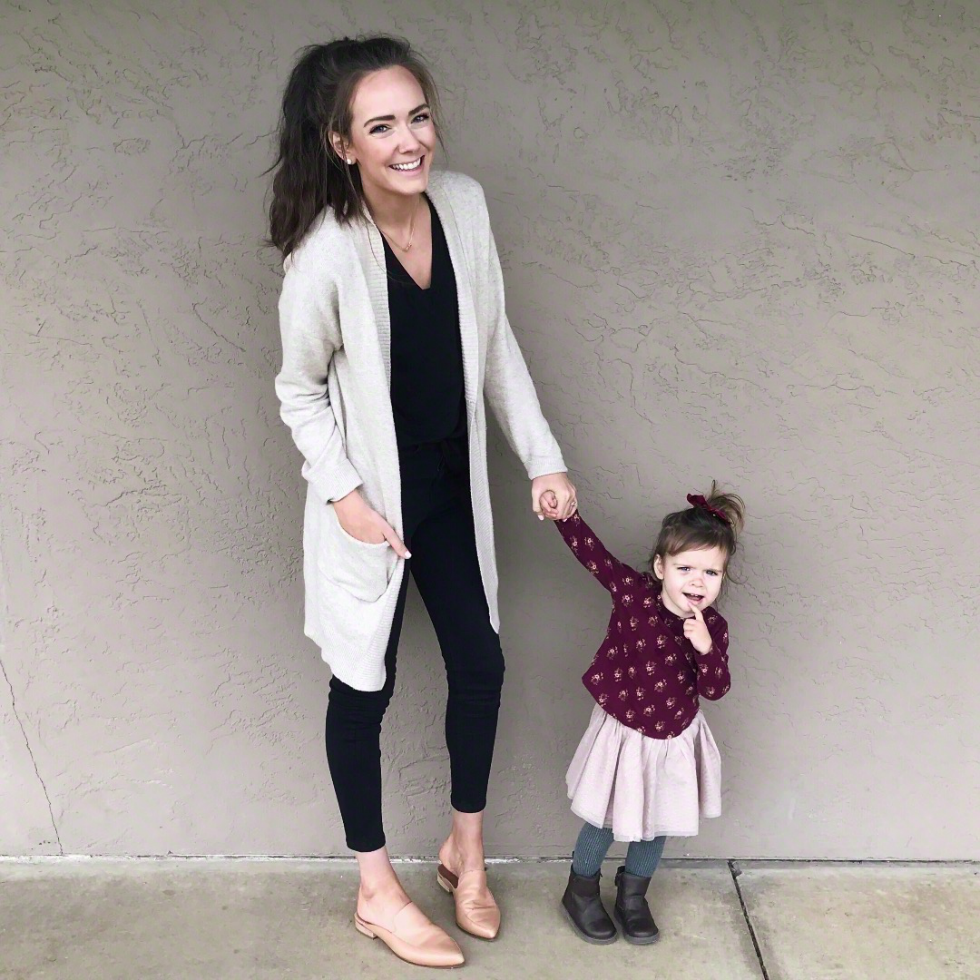 SWEATER | TEE | JEANS | SIMILAR SHOES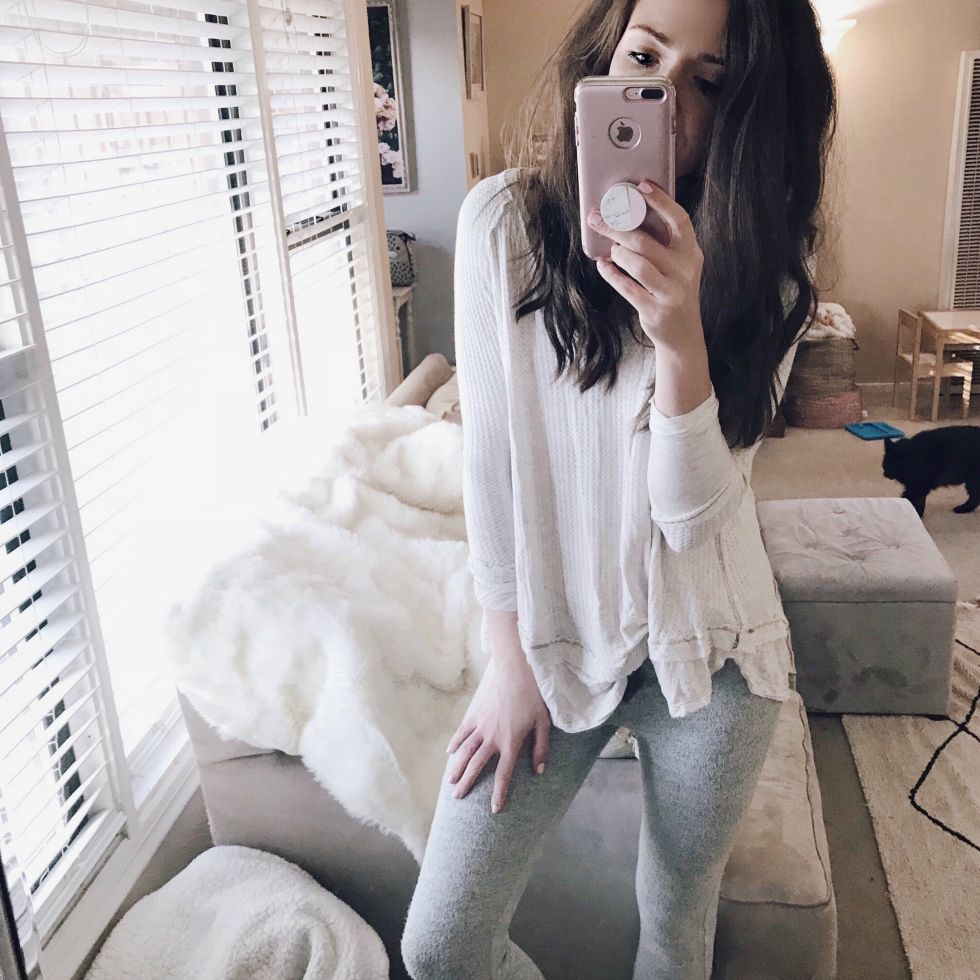 TOP (runs big, I sized down to xs) | LEGGINGS (true to size)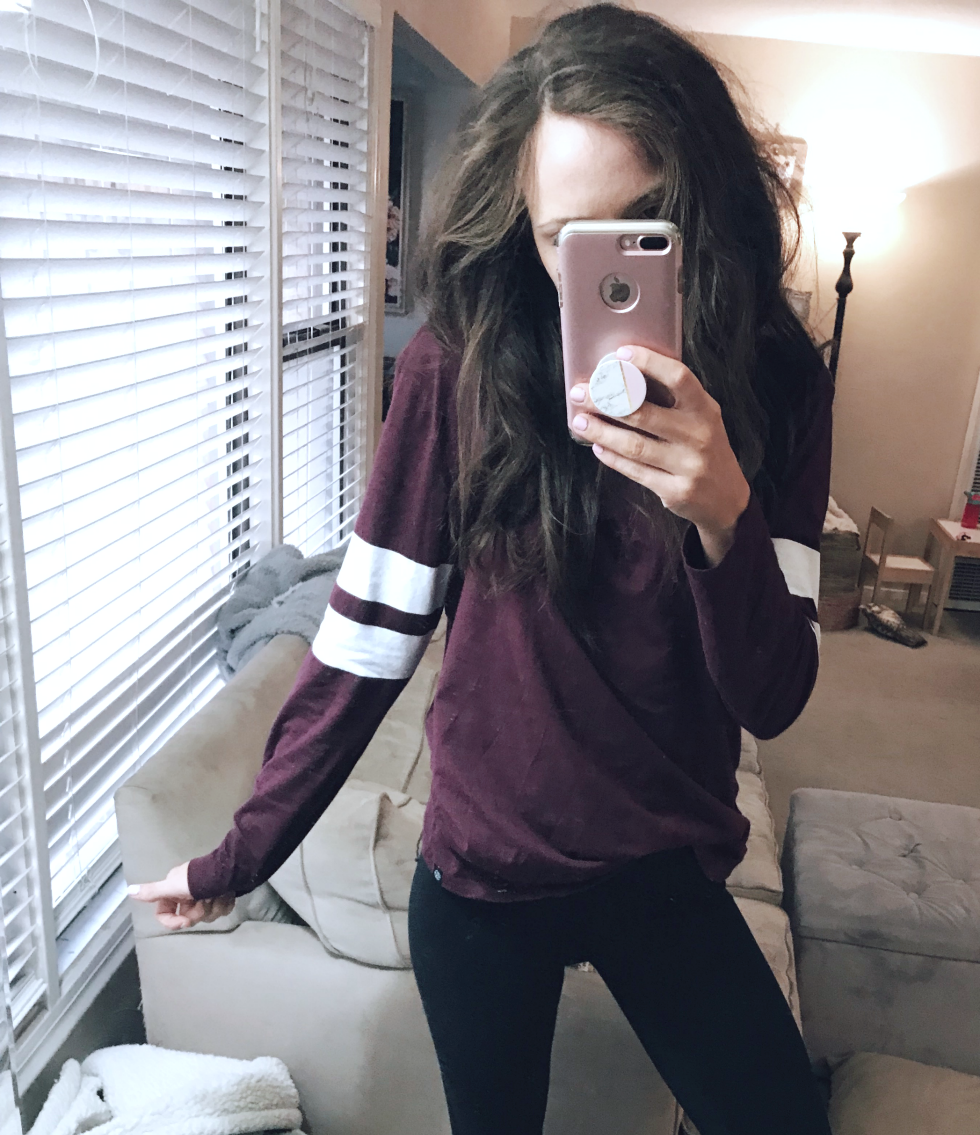 TEE (oversized fit- I'm in a small) | LEGGINGS (holy grail!!)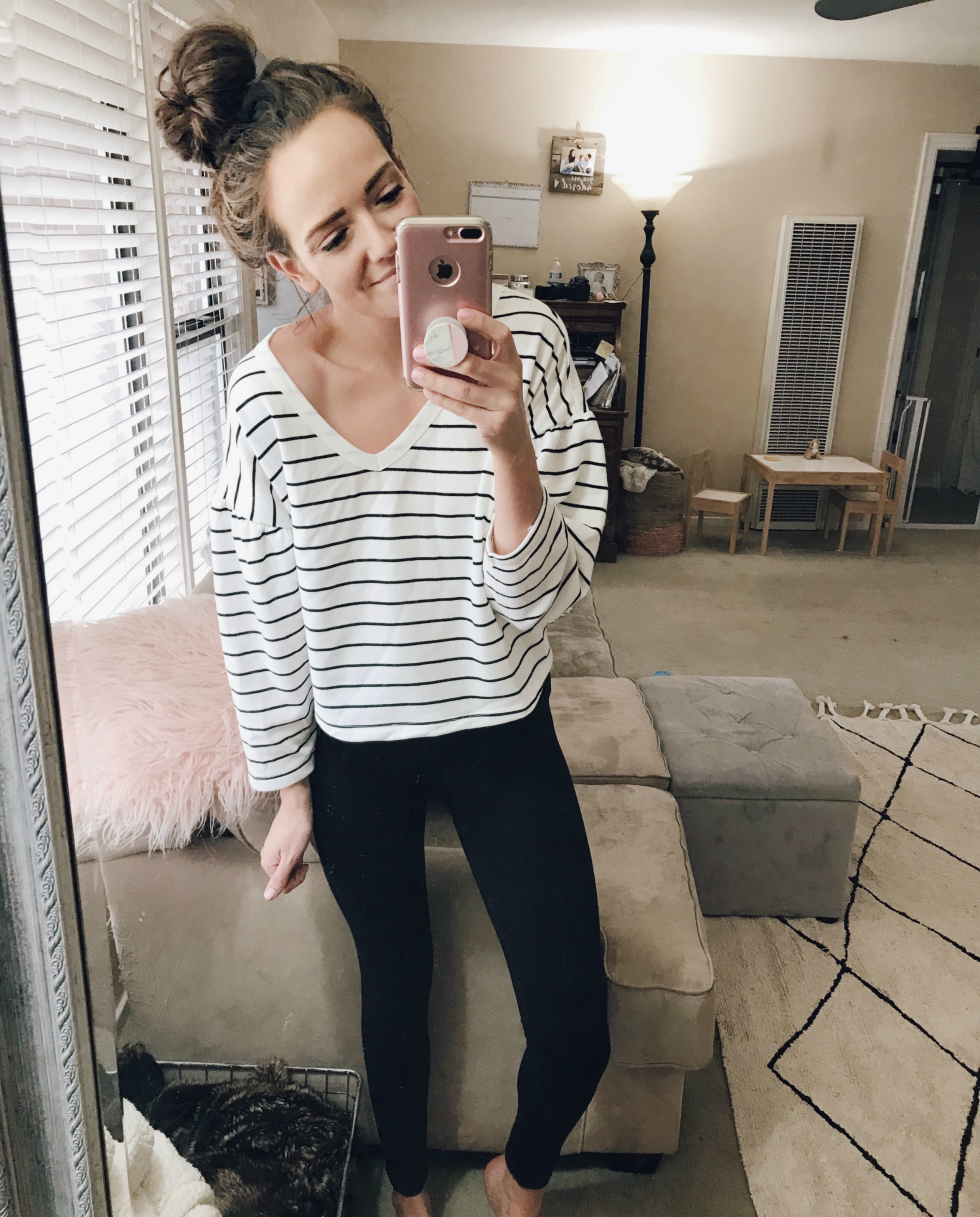 TOP (boxy fit- I'm in a medium) | LEGGINGS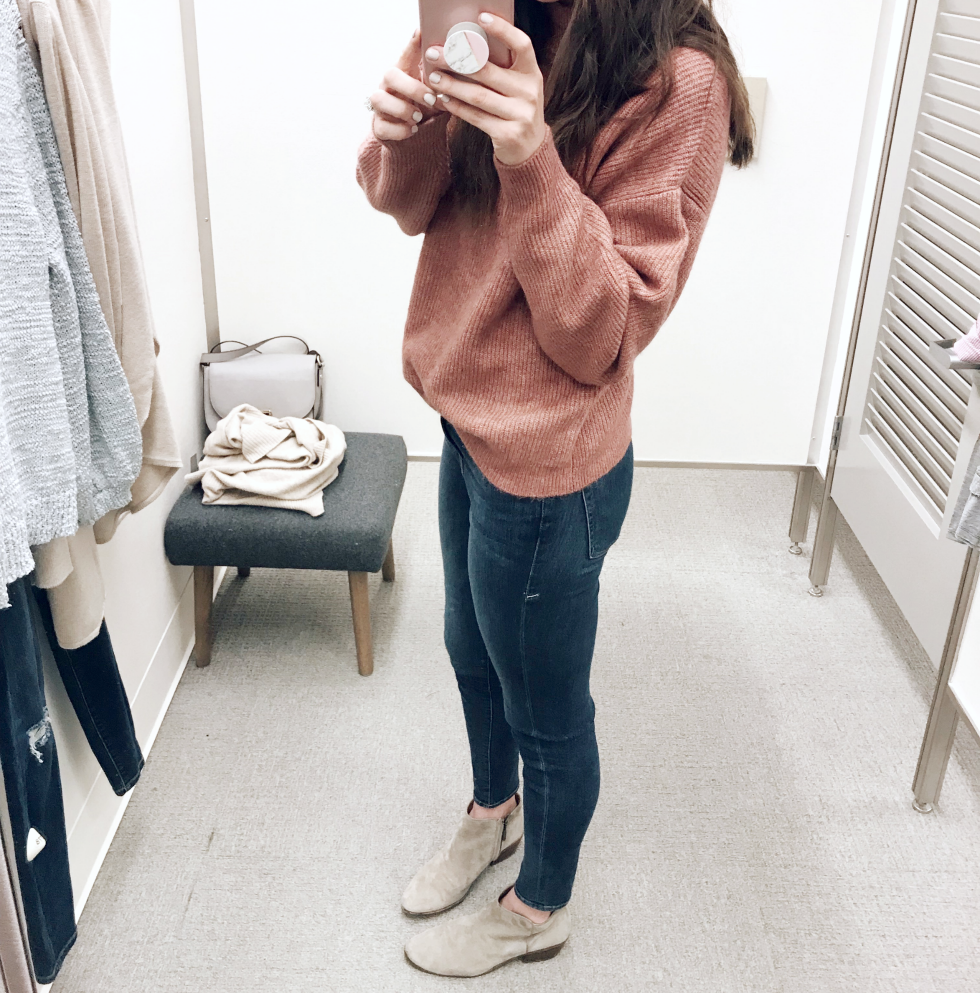 SWEATER (true to size, I'm in a small) | JEANS (true to size) | BOOTS (size up 1/2)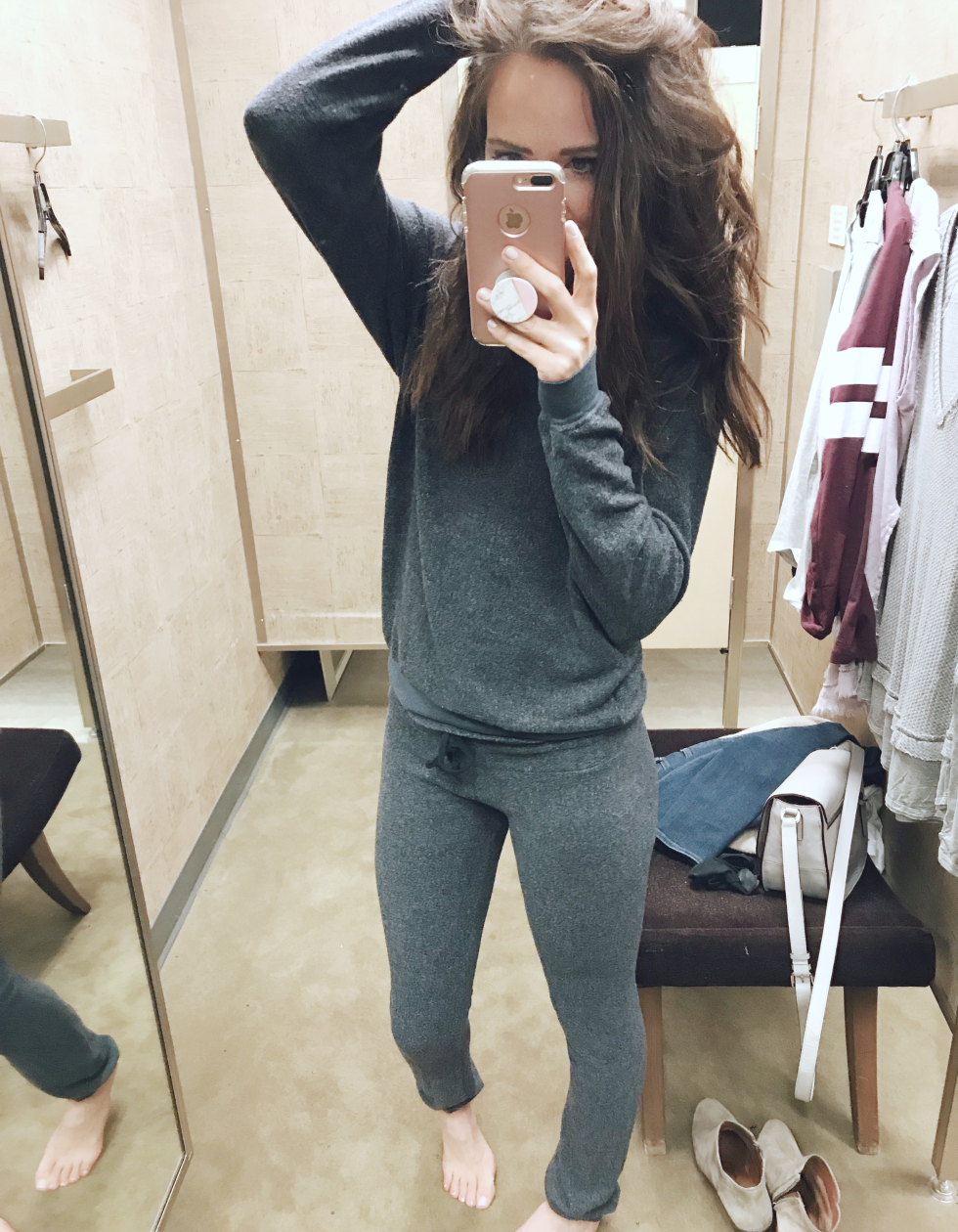 SWEATSHIRT (love THIS ONE too!) | PANTS
And we all know my obsession with the cozies. I HAD to try these on. They are overpriced but OH LAWD are they comfy. Maybe just maybe worth the splurge. Just gotta convince Zack. ;) Literally like wearing clouds, though, guys.
Annnnnd with that, I hope you have a fab weekend! And go ahead, treat yo'self to some weekend shopping. You earned it. I know I did, too. ;)
xo