"This shop is part of a social shopper marketing insight campaign with Pollinate Media Group™ and People StyleWatch and InStyle magazines but all my opinions are my own. #pmedia #PeopleInStyle http://cmp.ly/3/8vNxcO"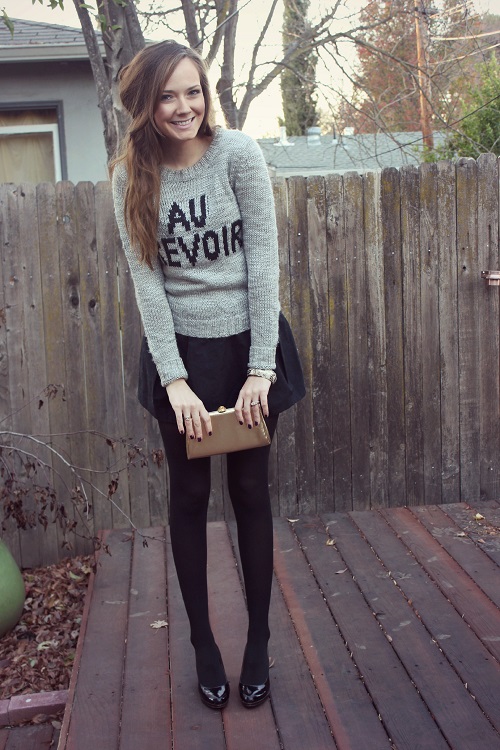 sweater, skirt, heels, bracelet: h&m (old) (seriously, h&m, I'm open for sponsorship! ;)
clutch: vintage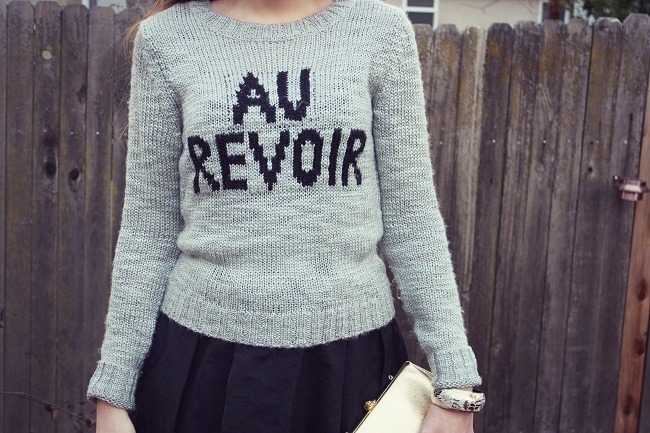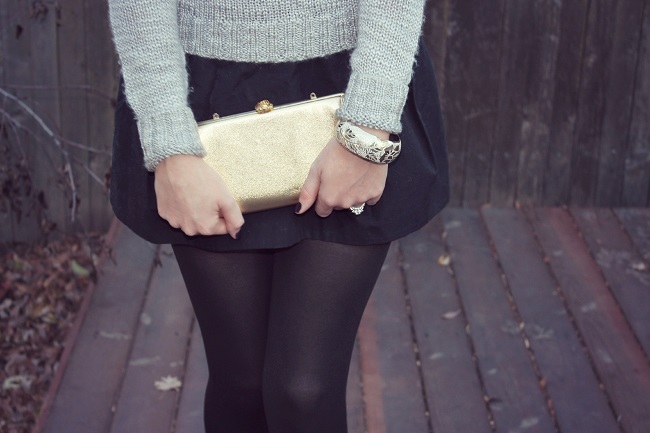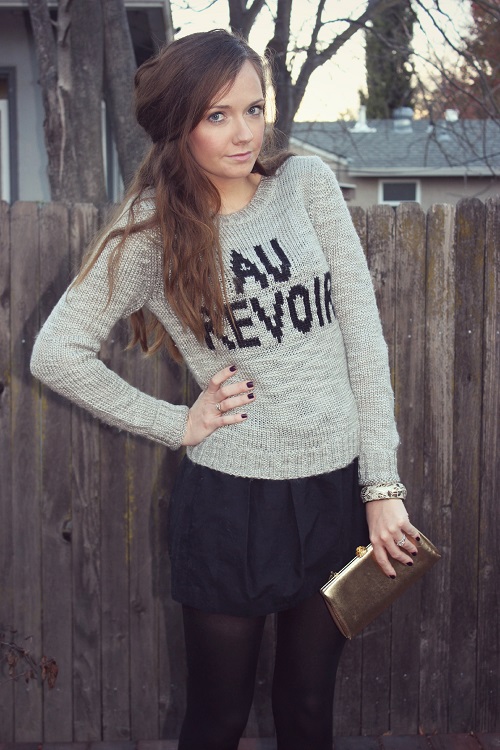 Today's look is inspired by December's issue of InStyle magazine. I love drawing my inspiration from various places, and magazines play a huge role in that. Mostly because I have about a million different subscriptions (only a slight exaggeration). But really though, it's terrible how behind I fall in my magazine reading due to all of the different ones we get! I mean, how does a girl stay up to date?! I'll tell you how. She goes out and buys more. I know, I know. But it's hard to pass up a good deal, and between 11/29 and 12/7 when you buy December's issues of InStyle and People StyleWatch at Target, you get a $5 gift card! We all know how much of a black hole Target is, i.e. it is ridiculously easy to spend money there, so every bit counts! And $5 can go surprisingly far at Tar-jay.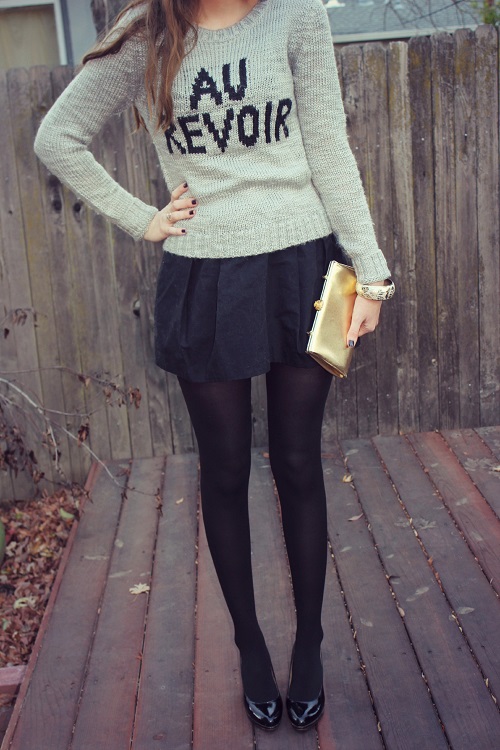 So. Back to my inspiration. I drew the inspiration for this particular outfit from a few articles I read in InStyle, talking about hot trends right now. I noticed a LOT of mention of gold (which we all know) and a particular article on the necessity of a good statement sweater. I wanted to keep the look classy enough to wear to a party, but also cute enough to dress down (by switching the heels for some flats and the gold clutch for a simple black bag) for an everyday look. Of course, an outfit these days is not complete without a bit of gold to add some pizzazz! I decided to add those touches via my bracelet and my pretty little gold clutch that was my grandma's. Voila! The perfect fall/winter outfit to keep you warm but still looking cute and ever party-ready. As one must always be in the coming weeks, am I right?
What's your favourite trend right now?
If you could subscribe to just one magazine, what would it be?
xo