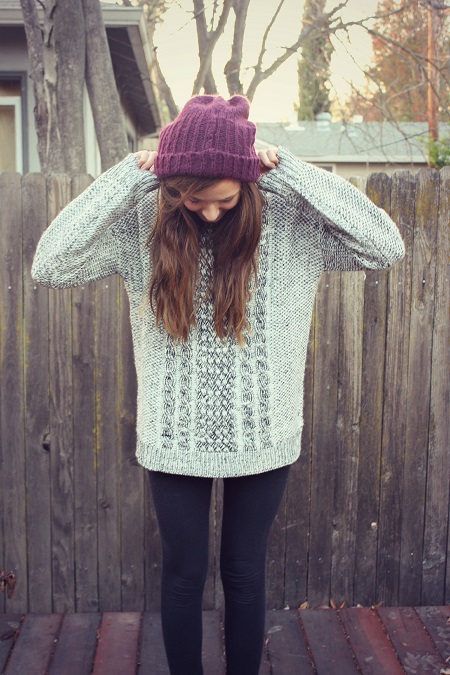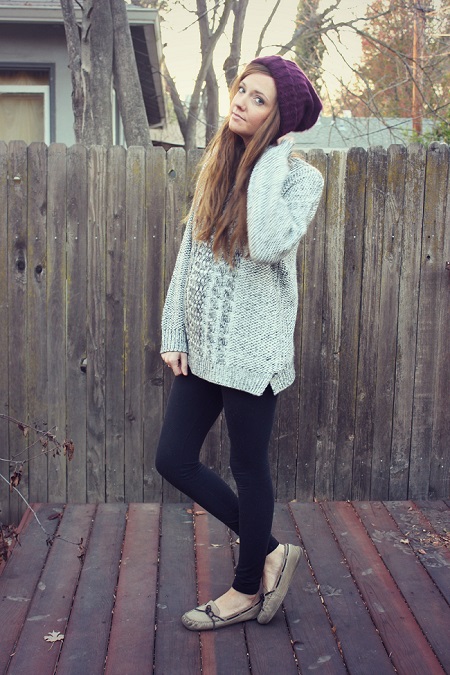 sweater: c/o riffraff (here)
leggings: american apparel (here)
mocassins: target (here)
beanie: urban outfitters (old)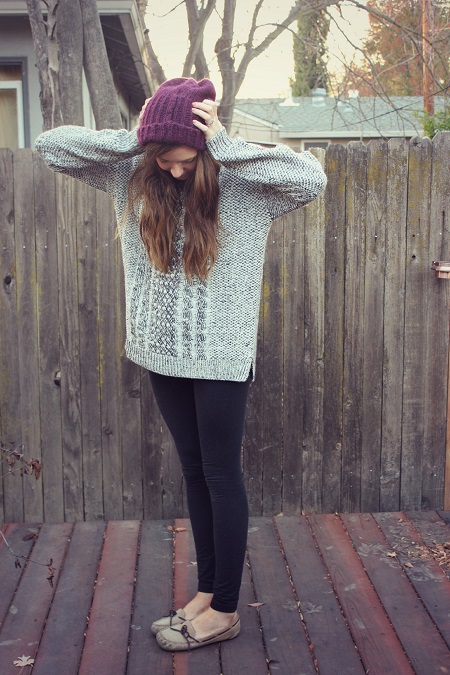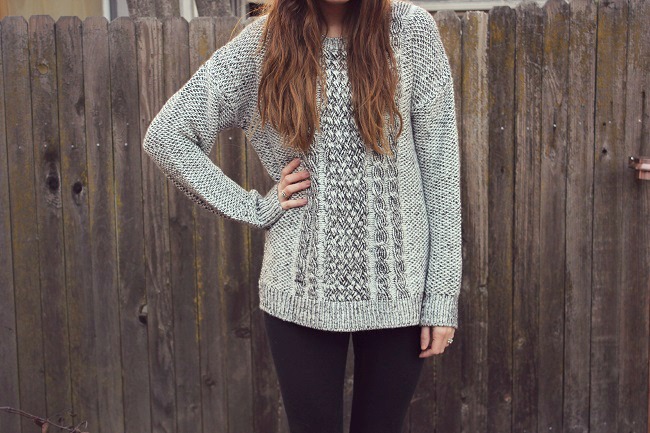 So, I just got this sweater from Riffraff, and I am ob-sessed. Immediately upon putting it on, I knew I was going to practically be living in it this season. I'm in love with the oversized fit (especially for my expanding belly!) and you guys. I told Zack right when I put it on, it's like a warm, soft, cozy hug. :) The best kind of sweater, if you ask me.
And this concludes this year's Fall Fashion Series! I hope you guys enjoyed all of my looks! :) Here's a little recap in case you missed any (click on any picture to go to that post):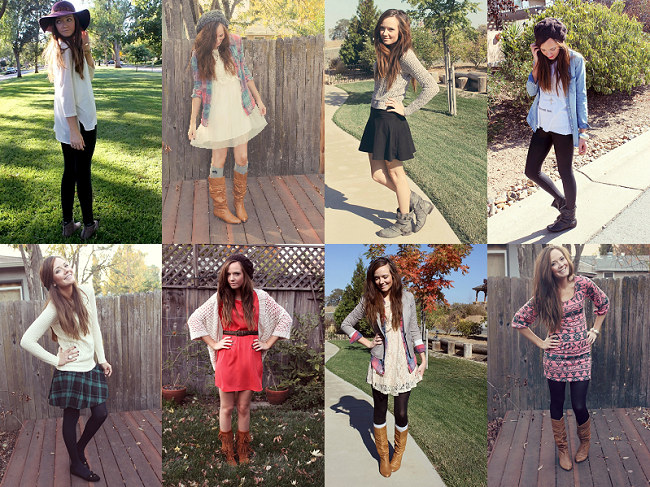 What was your favourite look?
Any ideas for any series in the future? I'm all ears!
xo
Read More on Katie Did What