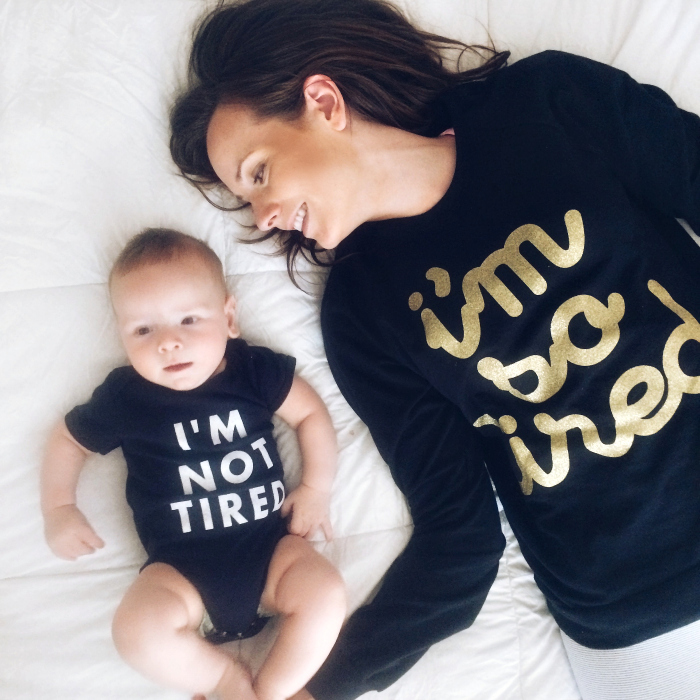 sweatshirt: c/o hello apparel
onesie: c/o hello apparel
How perfect are these, right? I'm kind of a sucker for matching my baby, but I'm also a sucker for wearing things that just speak so much truth. And these right here? Couldn't be more true. Especially recently, because little Sam has been teething, and sleep has been rare.
The craziest part is we had no idea at first. He already got his bottom two teeth about a month ago, but the last couple of days he's been drooling more and sleeping worse, and we just figured it was a growth spurt/ sleep regression? Well, silly us, we realized today he is teething again. It's so hard to tell because he's just such a happy easy-going little guy, but yesterday he literally did not nap AT ALL.
All day.
He's never ever done that before. And I was so frustrated, thinking whyyyy won't he just sleep? He needs to sleeeeep! And then it hit us. Oh yeah, duh. He's teething. And how uncomfortable that must be, you know? Just think about it. Getting teeth to break through your gums, ow ow ow. But he hasn't been irritable or cranky or crying all day, thank God. He's just not sleeping too great. So yesterday, after nursing and not having napped all day long, he fell asleep right there in my arms. And I dared not move. Never wake a sleeping baby. Plus, I didn't want to move.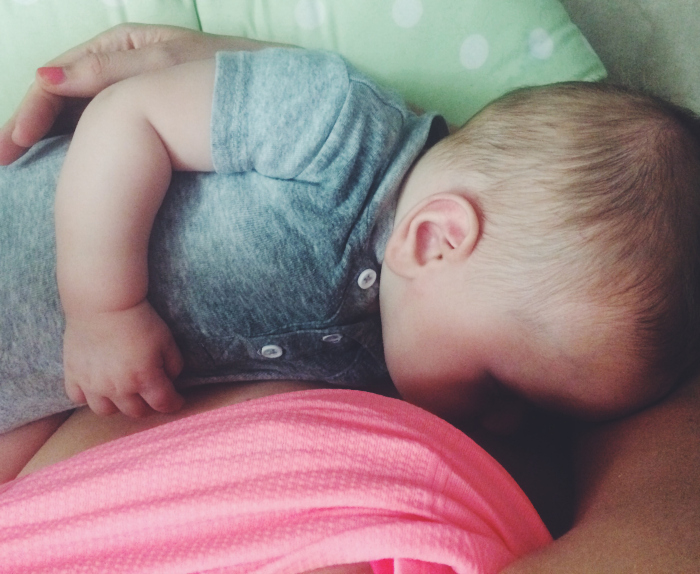 It brought me back to those newborn days, and it was just so sweet having him lying there in my arms. So there he stayed, and got in the only nap of the day. I'll take it.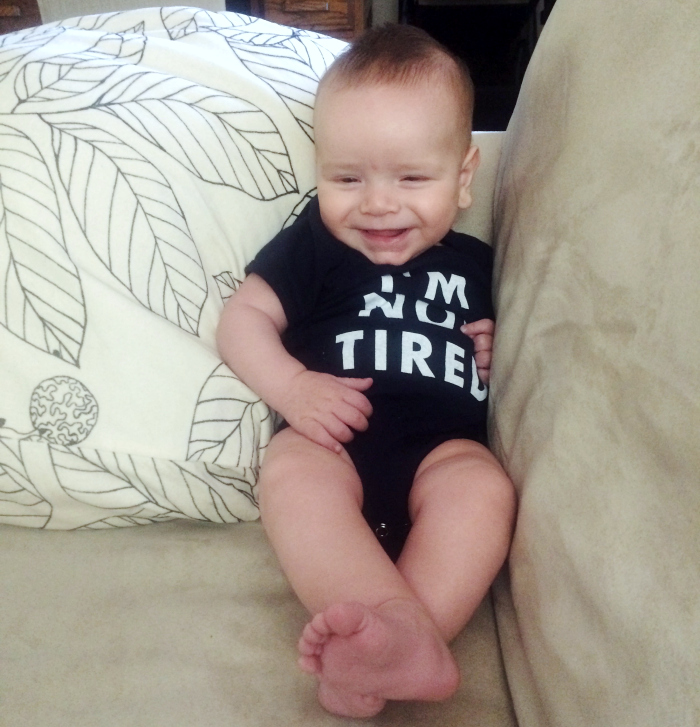 But really though. I'm so tired. He's not tired. I guess it'll be that way for the next, ohhhh, 18 years or so? ;)
xo