This room is always a "work in progress" and one of those places in our home that I feel always will be. So, I'm sharing. I'm done waiting!!! Ha! Sharing all of the sweet details that make this room special- our spot that the whole family gathers and chills, plays together, gets on the floor and giggles like crazy. We had a handyman come and install the swing adaptor through the ceiling so we can switch out swings too, which is super cool and I recommend!!! The kids LOVE it! All sources will be linked if I'm able, otherwise I'll share where they're from! Okay, here we gooooo…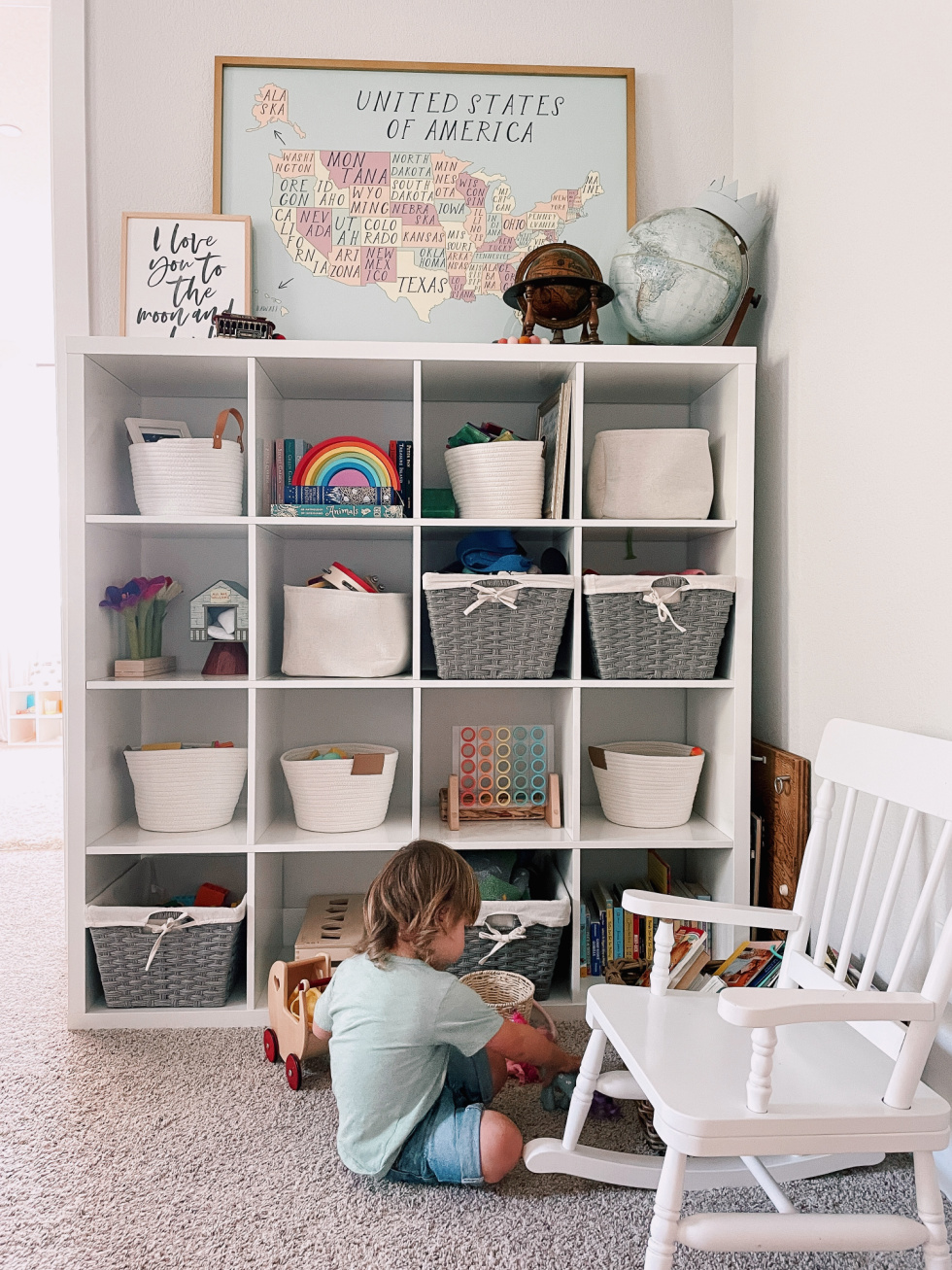 Our favorite toys, by far, all come from our Lovevery boxes! Great quality, beautiful heirloom pieces that your kids (and you!) are going to LOVE, I promise!! Each box is a different age range, and they are all curated with care and are developmentally appropriate. All 3 kids always gravitate towards our Lovevery pieces! I cannot recommend them enough! You can grab a single box or subscribe! Shop HERE!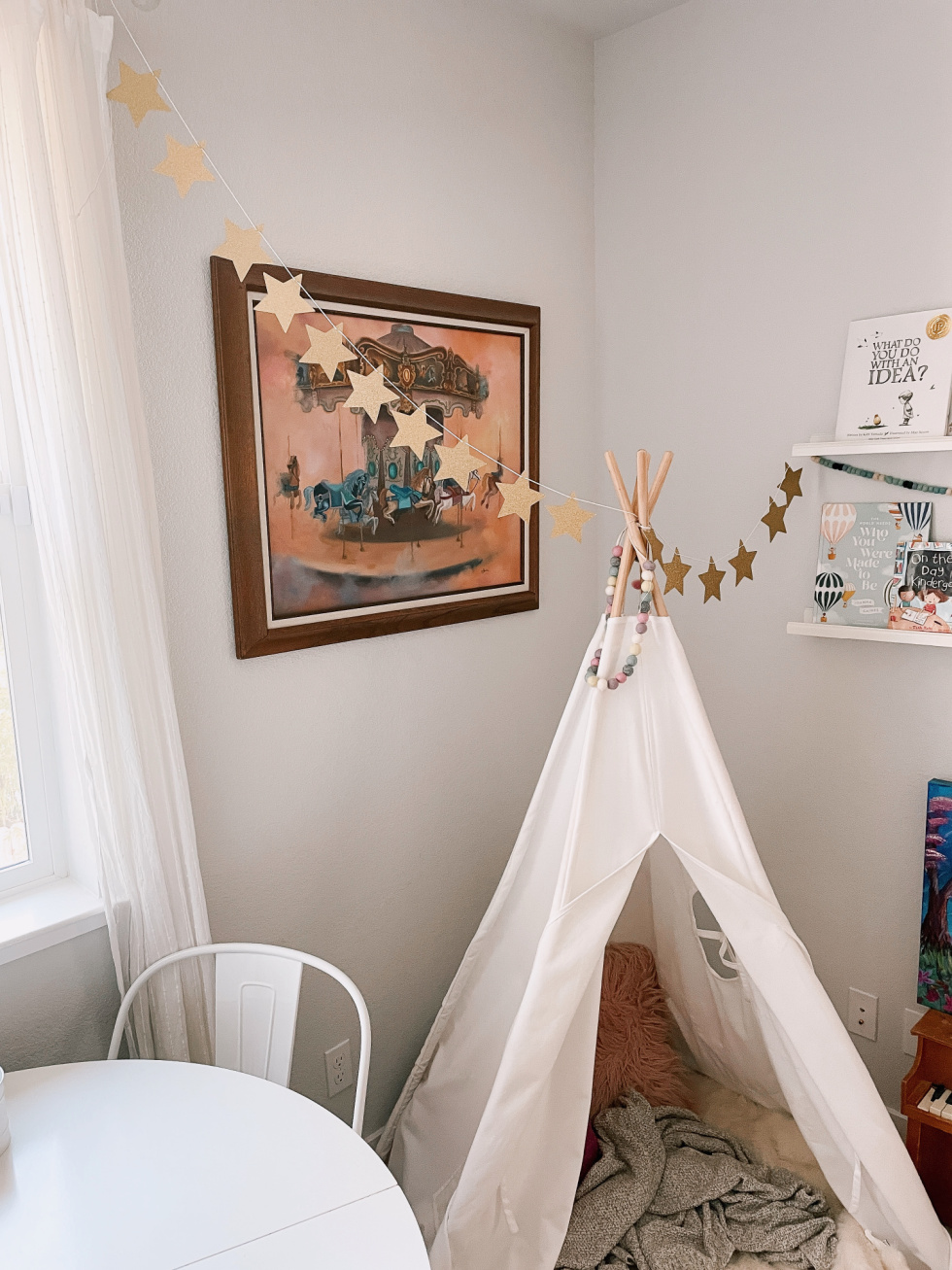 Another amazing quality piece that all 3 kids LOVE is our climbing piklar set from wiwiurka! Beautiful colors and quality pieces again, that will last forever! It's been such a life saver on rainy days, or when the air outside is so bad from the smoke from the fires lately. :( You can check them out HERE!
The table and book shelves as well as the cube are all from Ikea. The grey baskets were a Costco find, as was the big grey poof, and the white baskets are all Target (here and here)! Easel is chalkboard and white erase!
Art pieces: USA map, I Love You to the Moon are both Minted. Carousel is an original by my great aunt. Bear on a bridge is an original from my friend Kara. Paris print is from Ikea.
SHOP THE POST:
xo