This post is sponsored by Everywhere Agency on behalf of OshKosh B'gosh; however, all thoughts and opinions expressed are my own.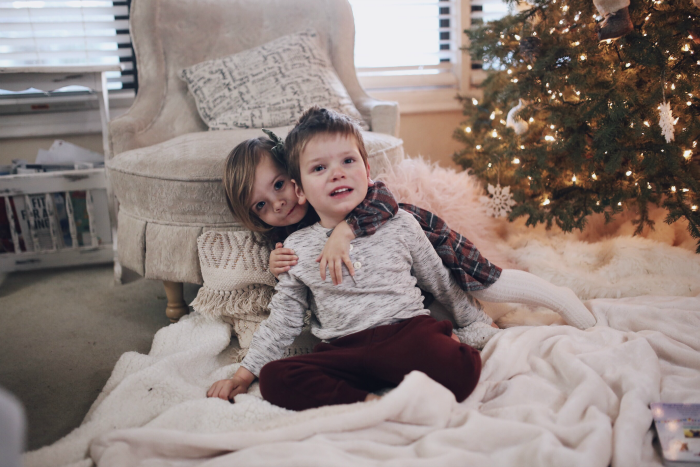 Christmas is 4 days away. I REPEAT: Christmas is FOUR days away. And really, for us, it's allll weekend long, with parties and gatherings every night leading up to the day, and then a few after. I'm exhausted just thinking about it. ;) BUT. Besides a few more gifts to wrap, I'm feeling pretty prepared. I mean, as much as I possibly can be. I've decided to not stress about the silly things this year: what's important will happen, what's not, well, it doesn't matter anyway, because it's not important.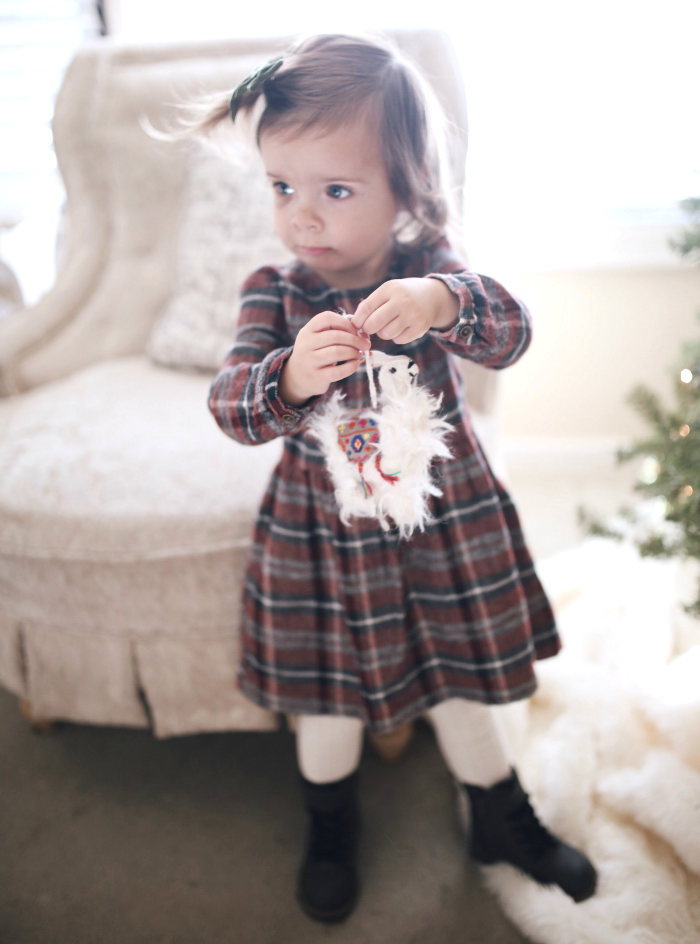 One thing that I don't need to worry about is what the kids are wearing! Thanks to OshKosh B'Gosh (find a store here), they've got a couple of holiday outfits already planned. I picked out some holiday clothes for both kids, and goodness do they have the CUTEST things! They wore these outfits for church last Sunday, and we got so many compliments! Seriously, these two. I can't handle them.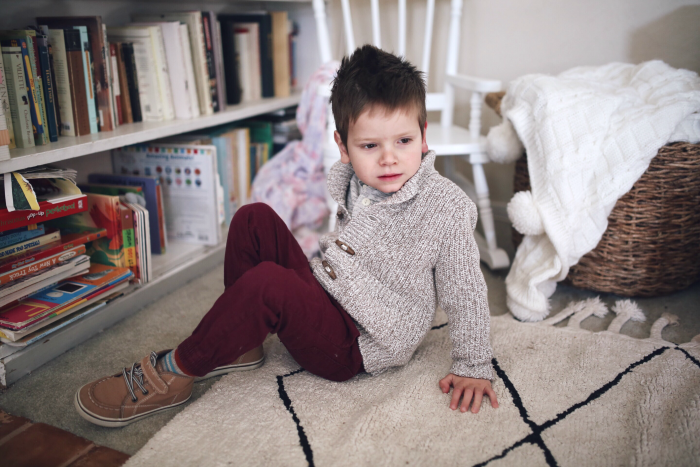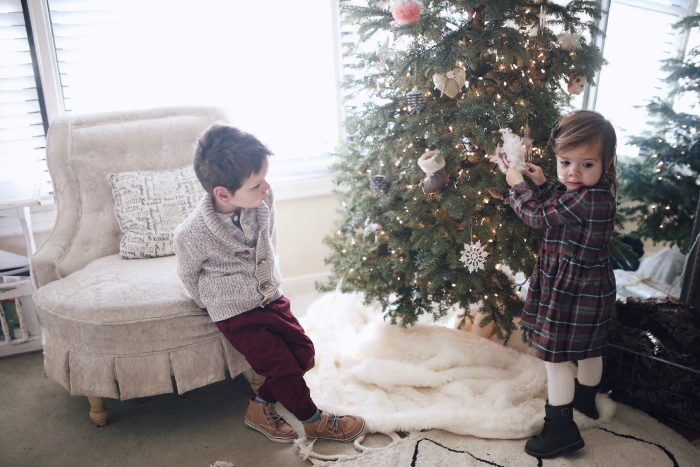 I mean, SO CUTE, right?? Sam and his little old man cardigan– such a handsome boy! I love the selection, and that I'm not worried about them being kids in these clothes, since they are built for play- the kids can move and get messy and have FUN in them- what being a kid is all about! They're cute but also age-appropriate, AND they are affordable. Icing on the cake. Want to go shopping yourself? Use code OKBG3418 for 20% off $40+ (or code 037264 in store).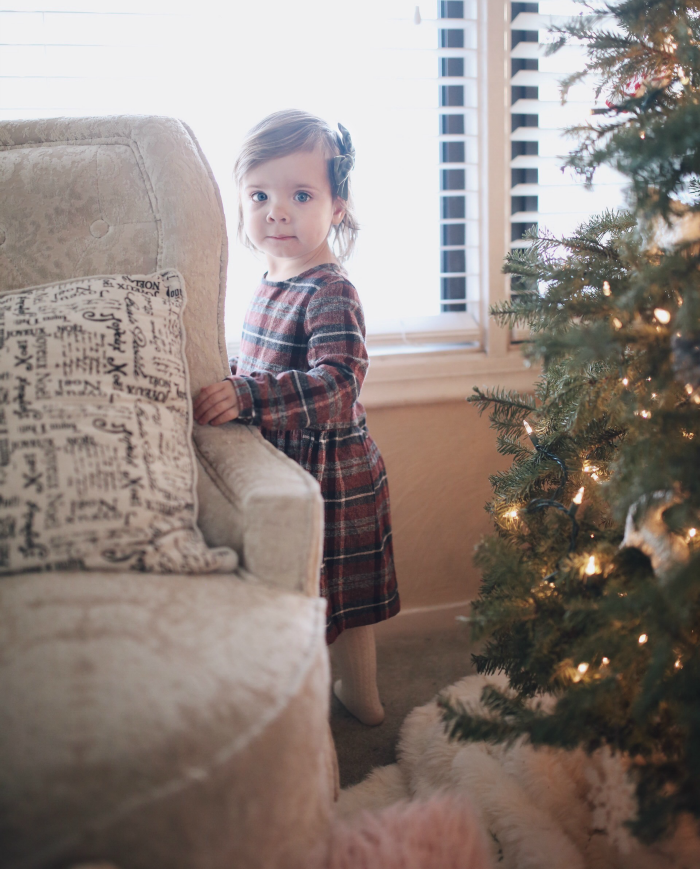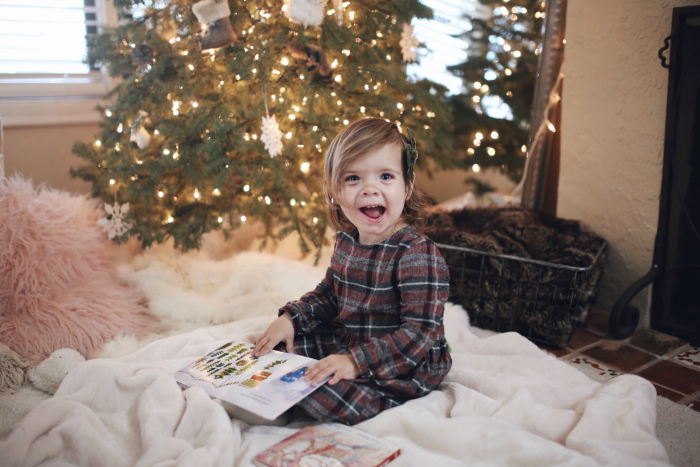 So, now I can worry about the important stuff- being present with my family and friends, soaking up these special moments, watching the magic from the eyes of my babies (a bit sappy maybe, but gosh it's the best thing ever) and truly giving the best gift of all, LOVE, to everyone around me. It's not about possibly burning the cookies (I actually thought I did last night and got so upset, but then had to laugh at myself for how silly that was, and wouldn't you know, they ended up being delicious, fyi!) or buying ALL OF THE THINGS or having the most perfectly decked out house with zero clutter (ha, what a joke!) or hosting the most immaculate party.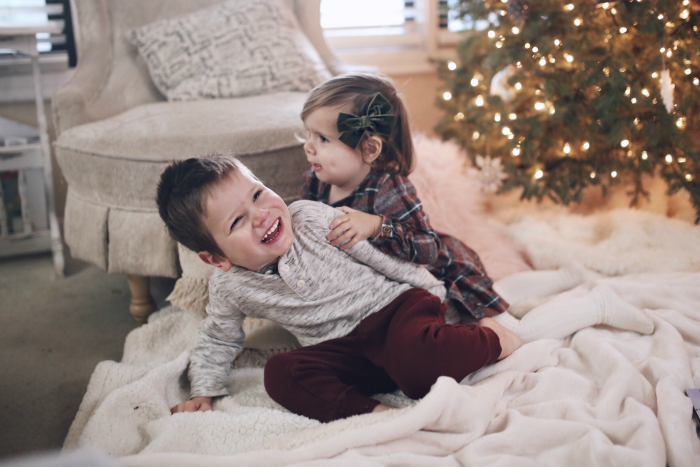 It's about spending time with those you love, and spreading joy and hope to everyone you meet. It's about being present and not stressing about the material things that fade away. I'm preaching to myself more than anyone right now, but this is what I want to remember. This is where I'm at. Won't you join me?
I hope you enjoy this busy holiday weekend ahead, and always remember what's most important!
xo