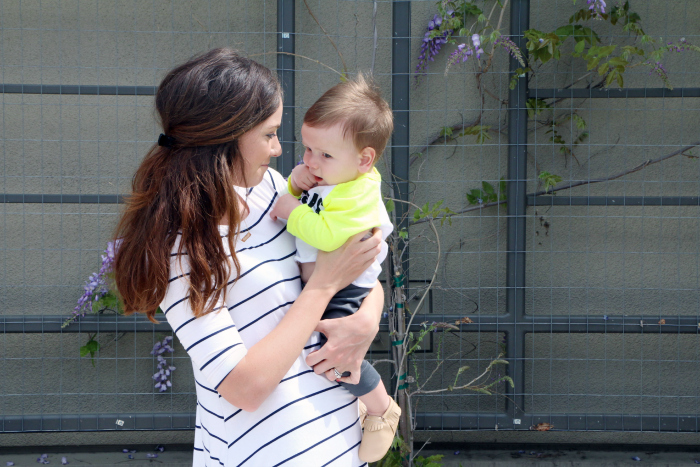 A gold bar necklace, also known as a cross bar necklace- these necklaces are perfect because you can attach whatever meaning you want to them. The meaning behind my gold bar necklace is simple – I can carry my son close to my heart, whenever and wherever I want.
There are not too many popular fashion or jewelry items that are all unique, while still having the same in vogue look. These necklaces achieve that perfectly.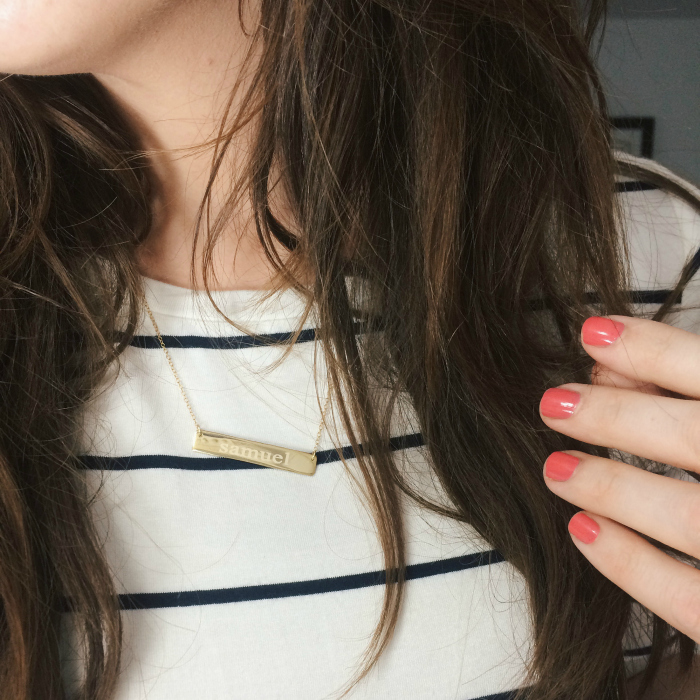 Get a custom gold bar necklace from Nordstom here!
I've been wanting one of these necklaces for quite some time. Not only is this necklace absolutely beautiful, but it means so much to me since it has my baby's name on it. No matter where I am, I always have him close to my heart. :)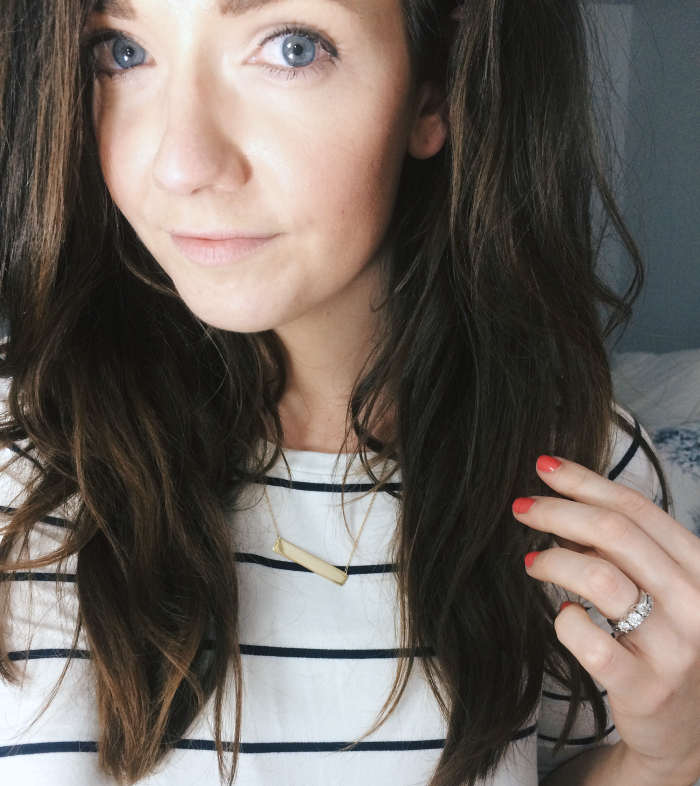 Nordstrom has the perfect gold bar necklace for you to personalize with your own special meaning.
Personalize your gold bar necklace to make it special to you
Put your kids' name on it, or the name of a loved one. You can even have an inspiration word engraved on yours to help keep you motivated and to remind you of what's important to you. That's the beauty of these necklaces- everyone's has a special meaning to them. The meaning behind a gold bar necklace is in the eye of the person wearing it.
Also, these make perfect gifts for your mom, sister, aunt or daughter.
What's your favorite piece of jewelry?
xo