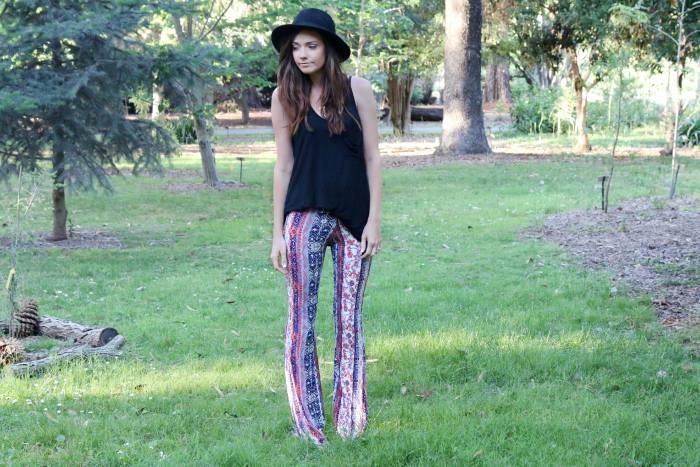 pants: c/o riffraff (similar here and here) // top: target // hat: zack's grandpa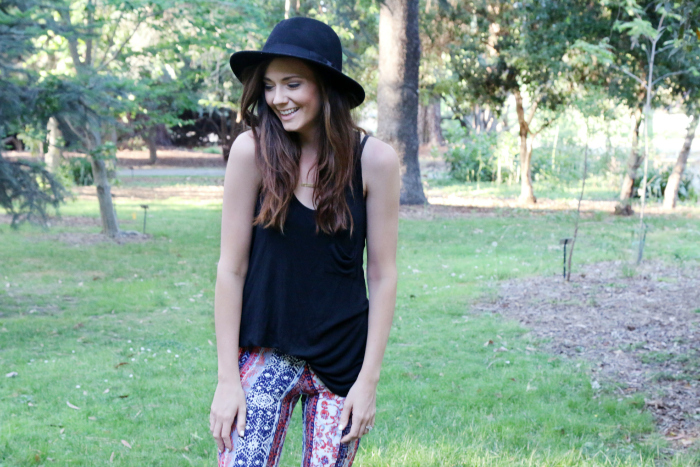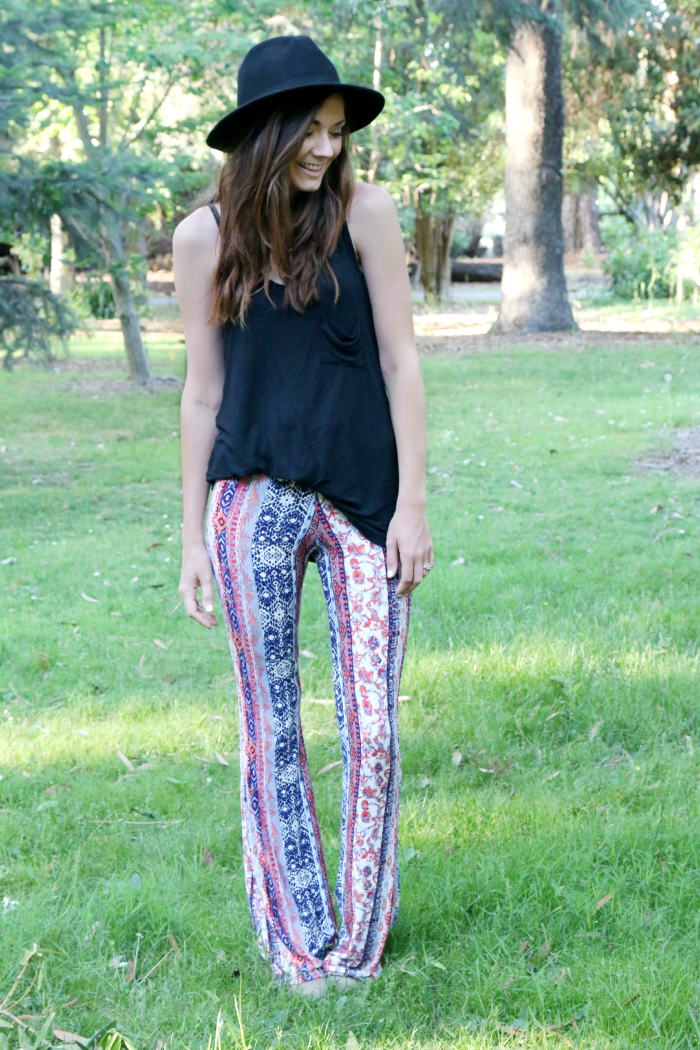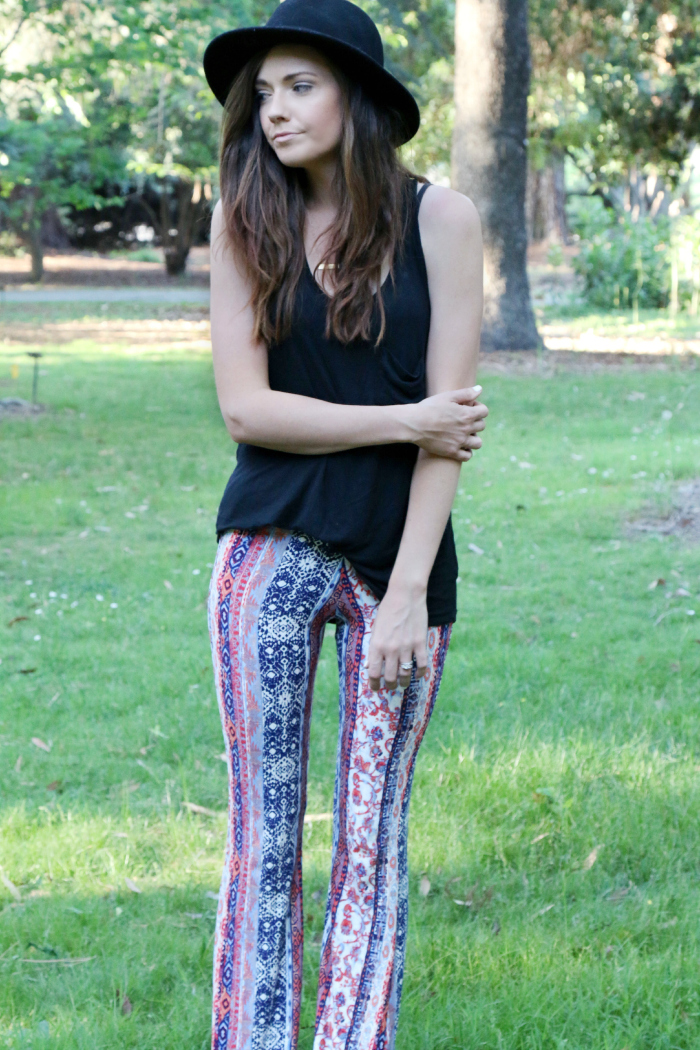 Because everybody needs some fun boho bells, ya know? And these ones in particular? They are so soft and comfortable! They feel like pajamas. Which I'm all about, the whole wearing pajamas all day and in public without anyone suspecting anything. ;) I think more bells are in my future!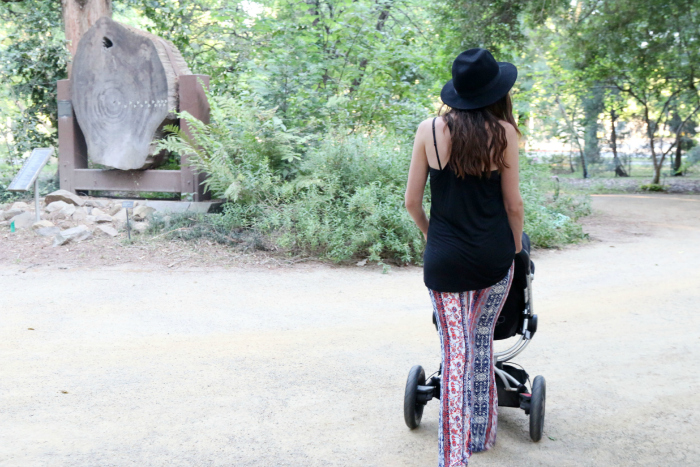 And now for a little Bikini Series update! I have been LOVING it! It's the first year I've gotten really into it, and have been following the meal plans pretty well and doing the workouts each day, and I feel stronger and better than ever! Also, if you feel like getting in a really good workout, do the HIITy Bitty Bikini. HIIT workouts (High Intensity Interval Training, i.e. high cardio in a short amount of time) are my faaaaavorite. And this one? It is hard. You will curse at the TV. Like literally. During the plank runs I was dying. But then afterward you will feel incredible and unstoppable. #worthit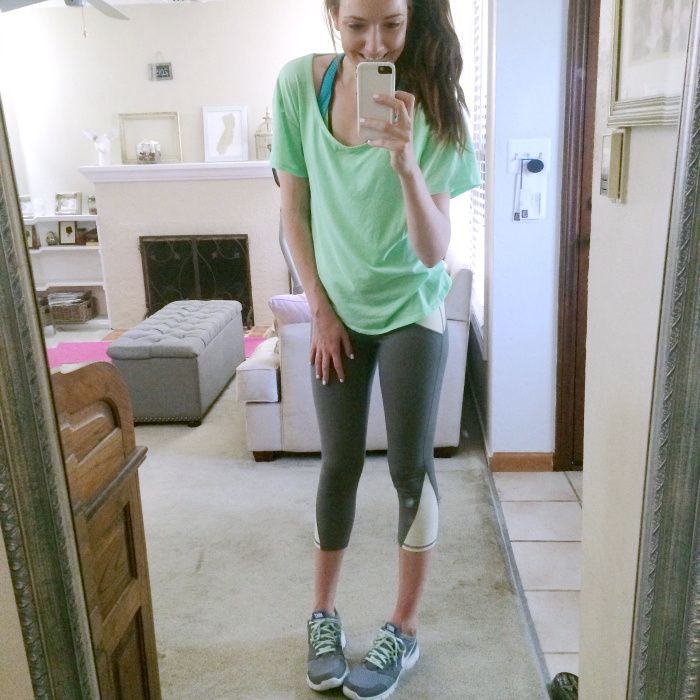 top: vs pink via thredUP // leggings: c/o ellie // shoes: nike
And some glimpses into meals I've been making lately: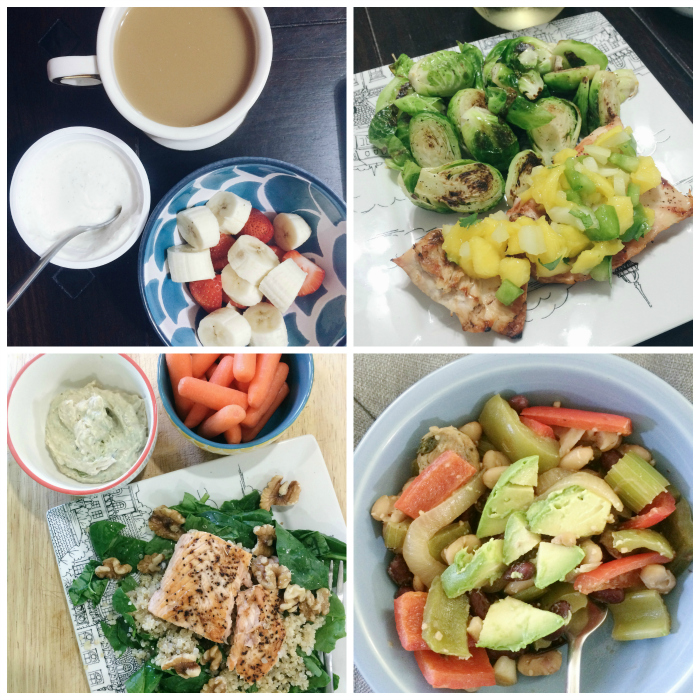 Typical breakfast of Greek yogurt, fruit and coffee (I use almond milk as creamer!) // BBQ chicken with homemade mango salsa (mango, onion, green bell pepper, lime juice) and brussels // salmon and spinach salad with quinoa, walnuts, olive oil and lime juice, and my latest obsession- Trader Joe's cilantro and jalapeño hummus with carrots // a Zack creation- goulash consisting of chicken sausage, bell peppers, onions, kidney beans (red and white) and avocado yummmmmm
So yay for party pants and yay for living a healthy lifestyle!
And yay for the week being halfway over!
xo